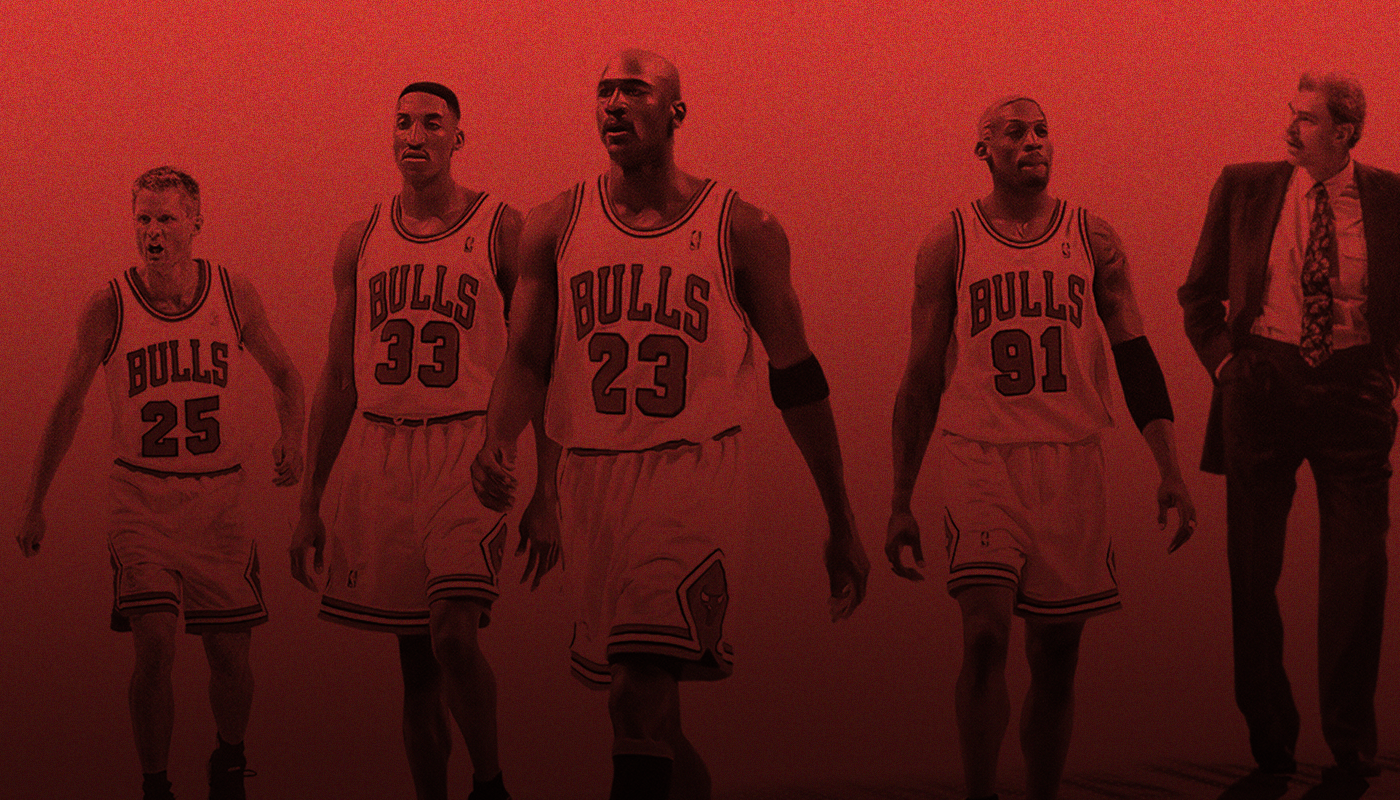 23 Things We Learned From The Last Dance
By Alex Wong
—
The Last Dance is over, and the only thing to do now as a sports fan is to rewatch the series over and over again and relive some of the greatest moments from the ten-part documentary series (Seriously, there's nothing else to do right now).
We've covered each episode of the series extensively on our After The Last Dance podcast which you should totally check out if you haven't yet. The ten-part doc not only highlighted Michael Jordan's last season with the Chicago Bulls, but it also traced through all of the key moments of his career.
Here are 23 things we learned from watching The Last Dance. Apologies to Jordan for leaving anything on the cutting room floor please don't add me to your list of slights.
1. Michael Jordan bled through his Air Jordan 1's in his final Bulls game at Madison Square Garden.
Jordan's final appearance at MSG as a Chicago Bull was memorable. He brought back the Air Jordan 1 "Chicago," the same pair of sneakers he wore in his very first game at MSG, and proceeded to drop 42 points in a 102-89 win, tormenting the Knicks one more time before his second retirement (If you want to know how much Jordan tormented the Knicks, consider Patrick Ewing said publicly he had no interest in watching The Last Dance, even though he was interviewed for it).
In the documentary, we learned Jordan was bleeding through his sneakers during the game, and couldn't wait to get them off his feet afterwards. Like he said in the locker room pregame as the camera panned in on a pair of Air Jordan 13s, shoe technology has come a long way.
2. The real person responsible for changing the course of basketball sneakers history was… Deloris Jordan.
When Michael Jordan was looking to sign his shoe endorsement deal in 1984, all signs pointed towards adidas, Jordan's preferred choice at the time. This is where Deloris Jordan stepped in and told her son to just take a meeting with Nike and hear the pitch out, and well, we all know what happened after that.
The lesson as always: mom knows best.
3. A 10-part documentary has created a brand new level of hype surrounding Jordan sneakers.
The Air Jordan 1 was already a coveted sneaker in the marketplace before an entire new audience learned more about Michael Jordan's career through The Last Dance, but the documentary has people carrying way more about Air Jordan sneakers that weren't so coveted five weeks ago. Iconic sneakers from Jordan's playing career like the Air Jordan 13 "He Got Game" and Air Jordan 14 "Last Shot" have gone way up in price, following a trend that we're seeing across the board with all of Jordan's older sneaker models. It speaks to the staying power of Jordan Brand really, and this documentary might just serve as a rejuvenation point for the brand's less hyped silhouettes .
4. Michael Jordan loved his vanity license plates.
Jordan loved Oakley glasses, cigars and five-figure bets on the golf course, but there was perhaps no greater hobby than his personal collection of vanity plates. Throughout The Last Dance, we watched Jordan drive up to the Bulls' practice facility and arena in various vanity plates that included: M-AIR-J, JUMP 23, TWO TREY, and my personal favorite: AIR.
Jordan talked extensively in the doc about how much of a challenge it was to escape the public eye during the height of his popularity, but he definitely had no problems letting every single person know who was driving in his car.

5. The Bulls really, really didn't like Jerry Krause. Like, really.
Jordan and Pippen's disdain for general manager Jerry Krause—especially towards the end of their run of six championships together—has been public knowledge for years, but The Last Dance and their behind-the-scenes footage gave us a glimpse into just how petty things were.
Where do we even begin? In the first episode of the series, we have Jordan walking up to Krause after a Bulls practice and asking him if the pills he was talking were for his diet or for making him short. In the second episode, Phil Jackson details how he had to step in and ask Pippen to tone it down after he repeatedly berated Krause in front of the entire team on the bus. And it really never stops from there. During one of their championship celebrations, Jordan catches Krause smoking a cigar in the locker room and says: You can't smoke it, it'll stunt your growth."
Although present-day Pippen does call Krause the greatest general manager in the game to close the series, the insults directed at him throughout the 10 episodes made everyone watching just a tad uncomfortable.
6. The legend of John Michael Wozniak.
You'd think Michael Jordan would have the best shrug game of anyone in this 10-part doc but you are actually wrong. The best shrug of the series actually belonged to one of Jordan's security guys John Michael Wozniak, who busted out the shrug after hustling Jordan for some money in a game where they tossed coins at to see who could come the nearest to hitting the wall in the backroom of the Bulls' home locker room. R.I.P. to Wozniak, who passed away earlier this year at the age of 69.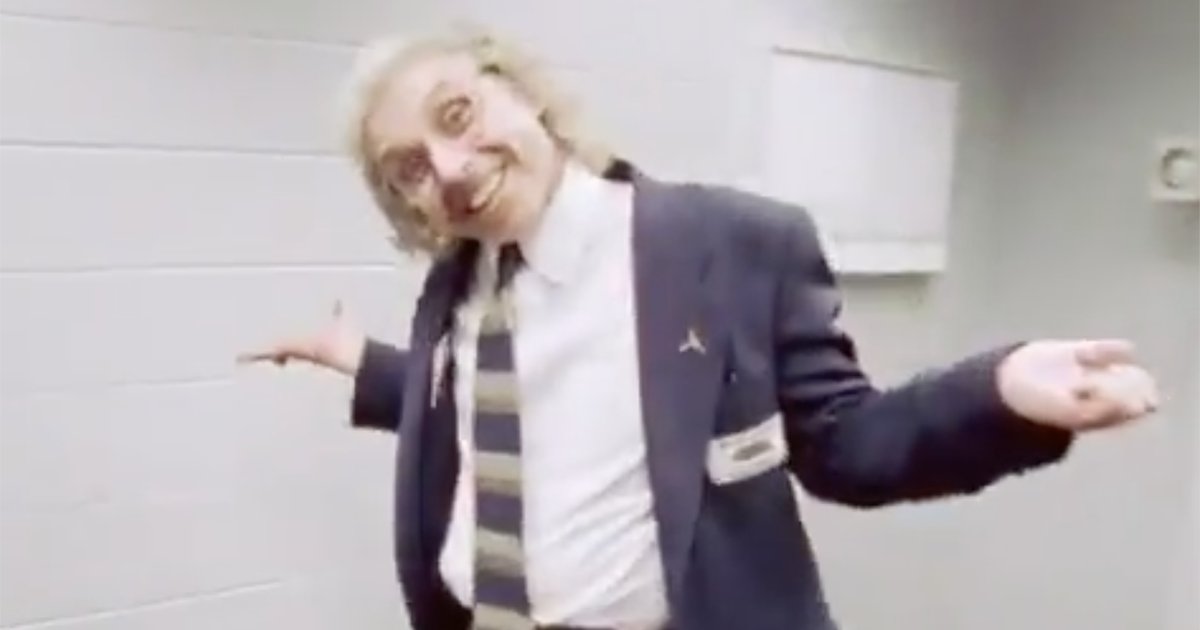 7. Michael Jordan's close friendship with Gus Lett.
The head of Jordan's security team was a man named Gus Lett, and we learned towards the end of the series how close the two were. Lett was a father figure to Jordan, especially after the death of his father James in 1993. In the documentary, we learned Jordan would often call Lett in the middle of the night when he was struggling with the loss of his dad, and they would hang out and chat.
One of the heartwarming moments of the series comes in episode nine when Lett—who has left the security detail to receive treatment for cancer—returns to the United Center for Game 7 of the Eastern Conference Finals against the Indiana Pacers, and receives the game ball from Jordan afterwards. As well, Jordan paid for Lett's medical expenses as he battled cancer. Jordan didn't have a lot of people in his inner circle, but those who were in it were taken care of.
8. Dennis Rodman's in-season Las Vegas trip ended with Michael Jordan going to retrieve him for practice while Carmen Electra hid behind a couch.
I mean… read that sentence again. Somehow Rodman skipping a practice during the NBA Finals and appearing on WCW's Monday Night Nitro alongside Hollywood Hulk Hogan wasn't the craziest story of his 1998 season with the Bulls.
Rodman getting a team-sanctioned 48-hour trip to Las Vegas in the middle of the season is a wild enough story, but of course, this being Rodman, the trip didn't last just 48 hours, and it finally required Jordan to have to show up to Rodman's room to retrieve him (There's a bit of confusion in the doc as to whether this meant Jordan flew to Vegas to get Rodman, but director Jason Hehir did clarify in a recent interview that Jordan went to get Rodman from his apartment in Chicago).
When he got there, Electra—Rodman's girlfriend at the time, who said in the documentary being Rodman's girlfriend was an "occupational hazard"—was so embarrassed she hid behind a couch so Jordan wouldn't see her.
Actually, my favorite part about this whole story was Electra admitting in the doc she had no idea that Rodman was missing mandatory team commitments to hang out with her.
9. Michael Jordan and Scott Burrell were best friends on the '98 Bulls team… well, kind of.
The biggest surprise character of The Last Dance was Scott Burrell, who emerged as Jordan's off-the-court sidekick and appeared in the best behind-the-scenes clips from the '98 season. Jordan and Burrell appeared to hang out plenty off the court, but that didn't mean Jordan was going to take it easy on his teammate at practice, where he consistently prodded and picked on Burrell in the hopes of motivating him. Whether or not it actually worked is up for debate, but now everyone knows who Scott Burrell is.
Also a bonus shoutout to the doc for fleshing out the Michael Jordan-Steve Kerr relationship, which most people knew coming into this series mostly just for "oh didn't Michael punch him one time in practice." It was very poignant to hear Jordan talk about how small he felt picking on the smallest guy in the gym, and to see the moment they shared in the huddle before Kerr hit the series-clinching shot in Game 6 of the 1997 NBA Finals brought a bit of closure to their drama.
10. Michael Jordan's resentment towards Isiah Thomas remains all these years later.
Jordan holding a grudge all these years later? I know, I'm not that surprised either. But it was still fascinating to hear present-day Jordan talk about Isiah Thomas, and how much it still bothers him that the entire Bad Boy Pistons team walked off the court without shaking hands after being swept by the Bulls in the 1991 Eastern Conference Finals.
He even scoffed at Thomas's present day explanation for it, and to this day, refuses to take any responsibility for being the reason Thomas was left off the '92 Dream Team.
11. Michael's rookie teammates were known as the traveling cocaine circus.
When Jordan was drafted by the Bulls in 1984, he just wanted to live peacefully in his townhouse and work on his craft to become the best basketball player in the game. Well, his teammates had other plans. According to Jordan, while on the road for a preseason game in his rookie season, he knocked on the door to a teammate's room and found a traveling cocaine circus in there.
In Jordan's own words: "It was things I've never seen in my life. You got your lines over there. You got your weed smokers over there. You got your women over there."
Imagine being a member of the '84 Bulls and watching The Last Dance with your family and then this scene pops up.
12. Ron Harper thinks The Shot would have played out differently if he was guarding Jordan.
Cavaliers fans, look away. The famous shot by Jordan over Craig Ehlo that eliminated Cleveland in the first round in 1989 is a clip that will be played from now until eternity, and remains a huge part of Jordan's mythology as the clutchest and greatest basketball player of all-time. But Ron Harper thinks he could have prevented it from happening.
Harper, who would later join the Bulls and win three championships alongside Jordan, was a member of the Cavs in '89, and remembers in the documentary how Cleveland head coach Lenny Wilkens insisted on putting Ehlo on Jordan for the final possession.
"I was like, 'yeah, okay, whatever, fuck this bullshit,'" a present day Harper recalls in the doc. And the rest, as they say, is history.

13. Present day Michael Jordan is still bothered by how people view his leadership style.
Horace Grant put it best in the documentary when he said: "I see a screaming devil. You make a mistake, he's going to scream at you. He's going to belittle you."
We saw enough testimonials from former teammates and behind the scenes practice footage in The Last Dance to know exactly what Grant is referring to.
Phil Jackson even admitted in the doc he would have to occasionally pull Jordan said to tell him to tone down his trash talk and tactic of embarrassing teammates in public, as he felt it threatened the camaraderie and chemistry of the team.
Will Purdue called Jordan an asshole and a jerk in the series. Jud Buechler admitted everyone in the locker room was scared of him, but Bill Wennington did admit while Jordan was intimidating, his tactics did work.
"Winning has a price. Leadership has a price," present-day Jordan tells the camera towards the end of episode seven. He becomes increasingly defensive at the question of whether his leadership style came at the expense of him being viewed as a nice guy. You can tell by how emotional Jordan is talking about this specific topic that it still bothers him that people don't understand his approach, or refuses to see the value in it.
"People are gonna say I'm a tyrant, well that's you, because you never won anything," he continues. At this point, he starts to tear up and is so provoked he asks the interviewer for a break.
It's arguably the most powerful and poignant moment of the entire series.
14. Michael Jordan invented the LaBradford Smith story.
In 1993, Washington Bullets guard LaBradford Smith scored 37 points against the Bulls, and apparently told Jordan as he was leaving the arena: "Nice game, Mike."
Now, nevermind the Bulls won that game anyways, Jordan vowed to score as many points as Smith did in the first half the following night, when the two teams faced off again in Washington. Jordan almost did exactly that, scoring 36 points in the first two quarters and finishing with 47 points.
The best part of the story? Years later, when Jordan was asked about it, he confirmed the whole exchange between him and Smith didn't actually happen. He made it all up.
15. Michael Jordan took everything personal. And we mean everything.
The list is almost too long to count. Throughout the documentary, Michael would call back to all the motivations he had on his way to winning six championships. In the '92 Finals, it was because people were comparing him to Clyde Drexler ("I took offense to that," Jordan said). The following year against the Suns, it was because Jerry Krause loved Dan Majerle.
From B.J. Armstrong fist-pumping in front of the Bulls bench, to Karl Malone winning MVP in 1997, the list is neverending. But my favorite slight comes from the '96 Finals, when Jordan talks about how Sonics coach George Karl dined at the same place as him before Game 1 and refused to acknowledge him on the way out of the restaurant.
At this point, I was convinced LaBradford Smith isn't the only time Jordan has invented real and perceived slights to push himself to the limit.

16. The "Republicans buy shoes too" comment was just a throwaway joke, according to Michael Jordan.
For years, we have heard about the infamous "Republicans buy shoes too" line from Jordan, but it has been disputed for years whether the phrase was actually even uttered. With the caveat that this documentary was mostly told from his point-of-view, Jordan says he made that comment around Scottie Pippen and Horace Grant as a joke.
Jordan also addressed the criticism he received for not publicly endorsing Harvey Gantt, who ran for a Senate seat in North Carolina as a Democrat in 1990 against Republican Jesse Helms.
"I never thought of myself as an activist," present-day Jordan said. "I thought of myself as a basketball player… It's never gonna be enough for everybody."
17. Michael Jordan said he had a competition problem, not a gambling problem.
Listen, if you're one of the richest people in the world and still tossing coins with your security guards for 20 dollars and playing dollar blackjack with your teammates just so you can say you beat them, you're certainly still chasing something, whether it is adrenaline, money, or both.
Jordan's whole life was, in Will Purdue's words, one big competition, and his Atlantic City trip in the middle of the 1993 Eastern Conference Finals against the New York Knicks brought his penchant for high-stakes gambling to the forefront.
Still, present-day Michael denies he has a gambling problem, instead classifies it as a competition problem.
18. Michael Jordan's decision to retire and pursue a baseball career was a tribute to his father.
The entire world was shocked when Jordan decided to retire in 1993 at the height of his powers to pursue a baseball career. He ended up finding himself in Double A, batting .202 with the Birmingham Barons. The documentary tells us a much more personal reason for why Jordan left.
In his last conversation with his father James before he was killed in the summer of 1993, the two debated about his decision to retire to play baseball, a game Jordan and his dad grew up loving. James had encouraged his son to pursue it, and after his death, Jordan honored that request, even if he never made it to the major leagues.
19. The flu game was actually the 'five guys delivered a poisoned pizza to Michael Jordan's hotel' game.
Listen, I have a lot of questions about the official version of the flu game story, but I guess this is what we now have as public record The story goes: the night before Game 5 of the 1997 Finals, Jordan is hanging out at his hotel in Utah with personal friend George Koheler and trainer Tim Grover. It's 10 in the evening, and nothing is opened, so they decide to order pizza. Five guys show up to the door (not suspicious at all) to deliver the pizza, and Jordan proceeds to eat the entire thing. He falls ill in the middle of the night, and has to fight through food poisoning the following night and ends up scoring 38 points in 44 minutes in a win.
It is arguably the most iconic Finals performance in Jordan's career, and it wouldn't have happened without five guys in Utah delivering a really bad pizza to Jordan's hotel room, or at least that's the story everyone is sticking to.

20. Michael Jordan's go-to album during the '98 Finals was Kenny Lattimore "From The Soul of Man."
It's been well-known that Jordan was never a huge hip-hop fan, which makes it even more hilarious The Last Dance used iconic hip-hop tracks for so many of their highlight montage scenes. On the team bus six hours before the start of the 1998 NBA Finals, Jordan is seen jamming to some Kenny Lattimore at the back of the team bus. He even brags to his teammates that he has "new shit that's not even released yet." As Lattimore later confirmed on Twitter, Jordan was listening to an advance copy of his 1998 album "From The Soul of Man."
21. Before his final game as a Chicago Bull, Michael Jordan watched The Man in the Iron Mask
One of the best celebrity cameos of the series comes in the final moments of episode ten, when Leonardo DiCaprio shows up outside of the Bulls locker room to congratulate Jordan on winning his sixth championship. Jordan reveals to DiCaprio he was actually watching his recently released movie, The Man in the Iron Mask, before the game, and even used one of the movie's most famous phrases "All for one, one for all" in the huddle before the game.
My favorite part of the exchange? Jordan called the movie The Man in the Iron Face. I guess you can't be perfect.
22. Michael Jordan wrote a poem for his teammates at their final team meeting
After winning a sixth championship in '98, Phil Jackson asked every player to write something about what this team meant to them and to bring it to a final team meeting where they would each read out their message before burning it in a coffee can (Yes, this is exactly how you would expect Phil Jackson to conduct an exit meeting).
Surprisingly, Jordan didn't show up with a 50-page list of every person who had slighted him in his career (well, he was actually saving it for his Hall of Fame speech), but he actually wrote a poem.
It is never revealed what the poem said but his teammates surely appreciated a brief moment of humanity from their tyrant. We saw him as a bully," Steve Kerr said. "That day, he showed his compassion for us."
23. Michael Jordan believes the Bulls would have won a seventh championship
Towards the end of the documentary, after he watches a clip of present-day Jerry Reinsdorf defending the team's decision to rebuild after six championships, Jordan admits he believed the Bulls would have won another championship if the front office didn't break up the group. "It's maddening to leave at my peak," he says.
It would be unwise to doubt Jordan's ability to carry the Bulls to another championship, but given Pippen's contract demands and lingering back injury, Rodman's steadfast decline as an NBA player after the '98 season, and a core group that was aging, it does beg the question whether the Bulls could have won in 1999 if they simply ran it back. On the other hand, once the Bulls were broken up, the East was so wide open the Knicks made the Finals that year as the number eight seed.
All of this might be a moot point though. During the lockout before the start of the '99 season, Jordan severed a tendon in his finger in a cigar-cutting accident, which means in this reality, even if the Bulls brought the whole band back, it was unlikely Jordan would have been at full strength to go for a four-peat.
Photos: ESPN/NBA
Latest posts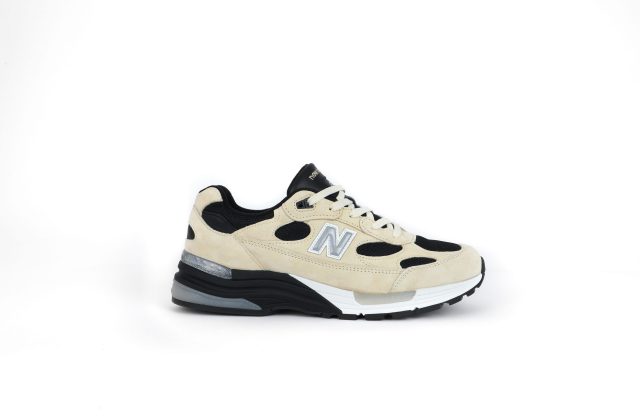 Studio FY7 x New Balance 992 Online Release Info
Air Force 1 Unlocked – Community's Best
SoleSavy membership
A SoleSavy membership provides you the tools and resources you need to successfully purchase the products you want for retail.
Exclusive release information and links
Instant links to purchase shoes in your size
Access to SoleSavy Courses and Lessons
and LOTS more perks!
learn more
Stay in the loop
Sign up to receive emails about feature articles, the latest release info, and exclusive access to SoleSavy memberships.