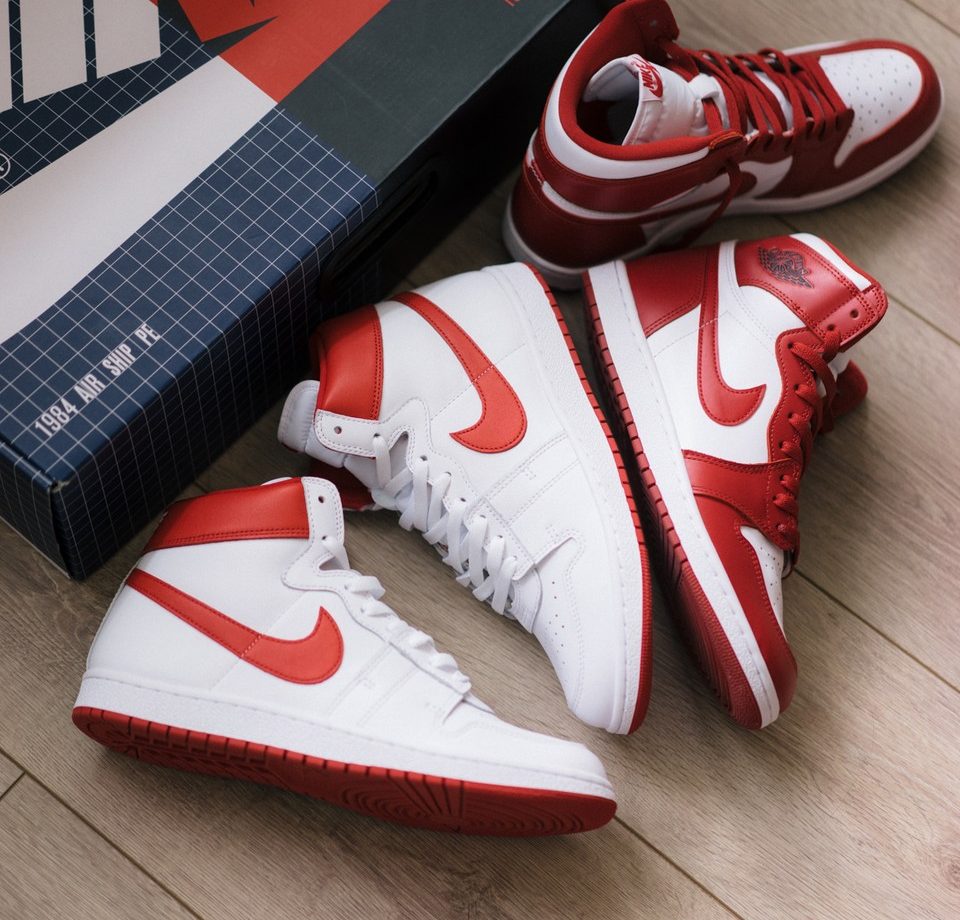 Affordable Alternatives to Grail Sneakers
by Eddie Vargas
_
It's happened to us all. You've been pining over that one pair of sneakers for weeks only for it to instantly sell out on release day. While you may feel tempted to hit up a shady reseller on a Facebook marketplace or place some exorbitant bid on StockX, there are other ways to heal the pain of that L. These are by no means "The Poor's Man's" version of these grail sneakers, but rather shoes deserving of a place in your rotation on their individual merits alone. In many cases, some of these alternatives are arguably superior to the hyped kicks they remind you of. Here are some of SoleSavy's favorite affordable alternatives to grail sneakers.
Air Jordan 1 Retro High 'Royal Blue Toe' vs. Air Jordan 1 Retro High Fragment
First up is the heaviest hitter on our list, 2015's Air Jordan 1 Fragment, and the upcoming AJ 1 'Royal Blue Toe.' Both sneakers share nearly identical shades of blue applied throughout; so much so that you could consider the latter a "Reverse" Fragment colorway. The larger use of black leather on the Royal Blue Toe makes it an easier shoe for everyday wear than its $3000+ counterpart.
Air Jordan 1 Retro High Zoom 'Racer Blue' vs. Air Dior Jordan 1 High
There are countless twitter threads and comments sections out there that have called the latest AJ1 High Zoom a "poor man's Dior" in reference to the rumored $2000 retail priced Air Dior kicks. But to box in the Racer Blues as merely an off-brand, Air Dior is doing a disservice to the wholly unique design and comfort of the Racer Blues. For a fraction of the price, even in aftermarket sales,  you can get a neutral grey Jordan 1 High with added comfort, stability, and a wide array of unique materials. It may not be handcrafted from Italian leather, but the Zoom Air unit, translucent Swooshes and ankle collar, and various leather textures make this such a great alternative to this yet to be released luxury sneaker.
Air Jordan 1 Low 'Gym Red' vs. Air Jordan 1 Retro High '85 'New Beginnings'
You cannot purchase the AJ1 Hi '85 anywhere except from the now ~$2000+ "New Beginnings Pack" with matching Nike Air Ship PE. You can, however, pick up the general release Jordan 1 Low 'University Red' which dons the exact same color scheme as the AJ1 Hi '85. You opt for a lower cut sneaker and less snazzy packaging or construction, but still come out with a clean, versatile pair of sneakers, as well as $1900 in savings.
Air Jordan 4 'Black Cat' vs. Air Jordan 4 KAWS 'Black'
There's no question that KAWS' two AJ IV models in premium suede are among some of last decade's most coveted Jordans. But reselling and hype has led these to reach ridiculous prices on the resell market. If you're a fan of Jordan IVs and want a triple-black upper, then the recent 2020 retro of the timeless AJ IV Black Cat is perfect. For over $1000 less, you can get that sleek take on the chunky 90s icon without the KAWS touch.
Kith Exclusive New Balance 990 v2 "Grey" vs. JJJJound x New Balance 990v3
There's actually several New Balance models that we could have chosen for this comparison, all donning similar beige/brown colorways. But this Kith exclusive NB 990v2 is the rare instance where even at resell it is a significantly cheaper option that its hyped up doppelganger. Infamous for its low-stock and IYKYK status, the NB 990 v4 from JJJJound can fetch anywhere between $1000 – $2000 depending on the size. With so many gorgeous, minimalist NB models out there, why opt for this extravagance? That being said, you can bet we'll all be trying to cop those upcoming JJJJound 992s for retail later this year.
Nike Air Max 1 'Houndstooth' vs. Nike Air Max 1 'Susan Missing Link'
For fans of the 2019 Laika Studios movie The Missing Link, there might be no alternative to the Air Susans. But if you're one of the countless people who are fans of the colorway, patterning, and premium construction of this Air Max 1, its worth considering its more affordable little brother, the AM1 'Houndstooth'. With an upper made up of fine and shaggy suede, as well as twill plaid paneling, you can get that autumnal patchwork look and the timeless design of the AM1 for about half the price of a reseller's pair of Air Susans.
Nike Air Force 1 Low '07 'Triple White' vs. OFF-WHITE™ x Nike Air Force 1 'The Ten'
If you already have a pair of the OFF-WHITE™ Air Forces, in any color, you should still have a pair of regular, crisp, triple white AF1s in your rotation. And for those who already do, it's always worth doubling up once your old pair beat. While devoid of the "Ghosting" stylings of Virgil Abloh's "The Ten" AF1, the original uptowns remain arguably the most timeless sneaker for heads and casual consumers alike. They go with anything, during any season and are almost always in stock at your favorite independent or chain sneaker shops. As time goes on, Virgil's AF1s will continue to go up in price, but the OGs will stay affordable, abundant, and perfect.
Nike Blazer Mid '77 Vintage vs. OFF-WHITE™ x Nike Blazer Mid 'The Ten'
A case can be made for Nike's reissuing of the Blazer Mid "77 Vintage as being a direct result of the OFF-WHITE™ x Nike Blazer Mid "The Ten" and its popularity. Whether this is completely true or not is surely debatable, but what isn't questionable is the versatility and all-around clean design of the prior. Reminiscent of the Chuck Taylor and sharing similar roots as an old-school basketball sneaker, the Blazer Mid "77 Vintage is that perfect mixture of retro style and modernist innovation. With an exposed tongue and recreation of the original 1977 cut, the Blazer Mid "77 Vintage is all the charm of "The Ten" version without the hype or quadruple-digit price tag.
Reebok Club C 85 Vintage vs. JJJJound Reebox Club C 85
Anything that Justin Saunder's Kanye West approved brand JJJJound touches seems to turn to gold. That continues to be the case here with their Reebok Club C collaboration which, while it retailed at a similar price, is now resold for well over three times more than the $70 Reebok Club C 85 Vintage. If you're not into the JJJJound branding and vintage/posh aesthetic, then just pick up a pair of these low-top tennis shoes. You'll feel way more calm creasing those than $300+ JJJJoints.
sacai x Nike LD Waffle  vs. Nike Daybreak Type
If you divide the sacai LD Waffles by two, you'd come out the other end with the original Waffle. Similarly built from suede and mesh but donning a far slimmer midsole, the general release Daybreak Types are an experimental, deconstructed take on a GR sneaker. Produced 0 in a variety of colors, they evoke the same vintage runner aesthetic and general shape of the upper as the sacais. With its exposed stitching and transparent mesh, the Daybreak Types are an affordable option at the ever-popular deconstructed sneaker look. If you're still saving up for a pair of Nike and sacai's LD Waffles, but want that vintage styling and experimental flair, the Daybreak Types might be for you.
All photos by StockX
Latest posts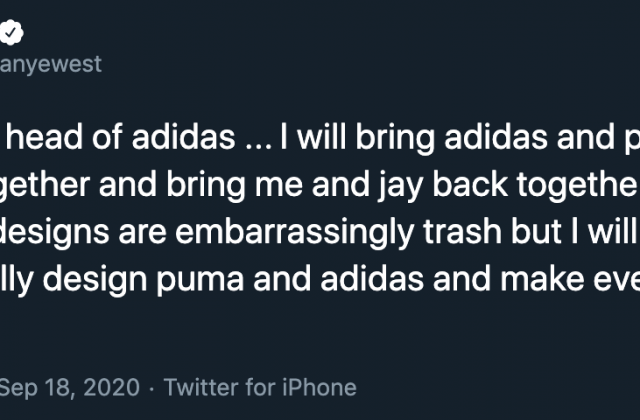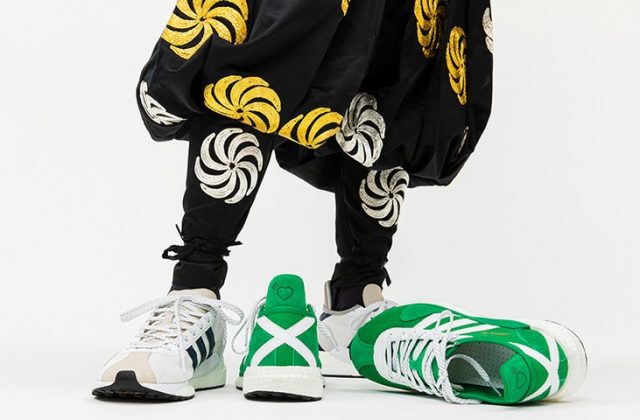 HUMAN MADE x adidas Reveal The Tokio Solar HM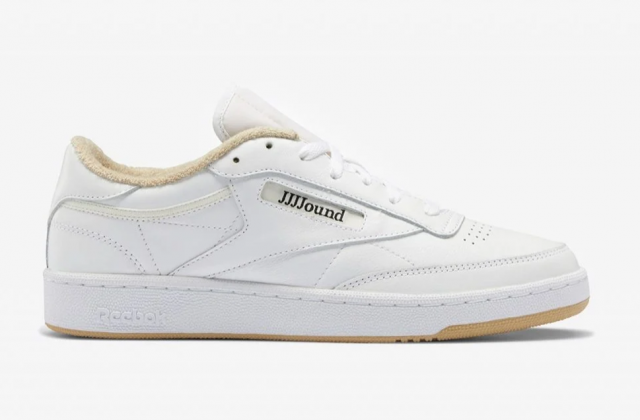 A Second JJJJound x Reebok Club C 85 Will Arrive In 2020
SoleSavy membership
A SoleSavy membership provides you the tools and resources you need to successfully purchase the products you want for retail.
Exclusive release information and links
Instant links to purchase shoes in your size
Access to SoleSavy Courses and Lessons
and LOTS more perks!
learn more
Stay in the loop
Sign up to receive emails about feature articles, the latest release info, and exclusive access to SoleSavy memberships.