By Anise Dudley, Briauna McKizzie, & Toriq Ahmed
_________________________________________
Last year, in the wake of racial justice initiatives, we saw an uprising of consumers supporting Black-owned and minority brands. Recognizing talent in the Black community, corporations started backing more and more Black businesses. Black-owned brands aren't anything new though, and there has always been a rich sneakerhead and streetwear culture in the community. Some of these early brands include Fubu, Cross Colours, Karl Kani, Phat Farm, Sean John, and LRG.
Continuing that legacy, more Black-owned brands than ever are showing up, continuing to establish themselves as contenders in the world of streetwear and fashion at large.
Within the SoleSavy community itself, we've started the #minority-streetwearbrands channel within our exclusive platform to give our members the latest information on these brands' drops, pop-up shops, collaborations, and philanthropic initiatives. 
Behind every brand is a story. We've taken the time to learn more about those stories and share some of our favorite established as well as up-and-coming black-owned brands and designers.
Carrots by Anwar – Anwar Carrots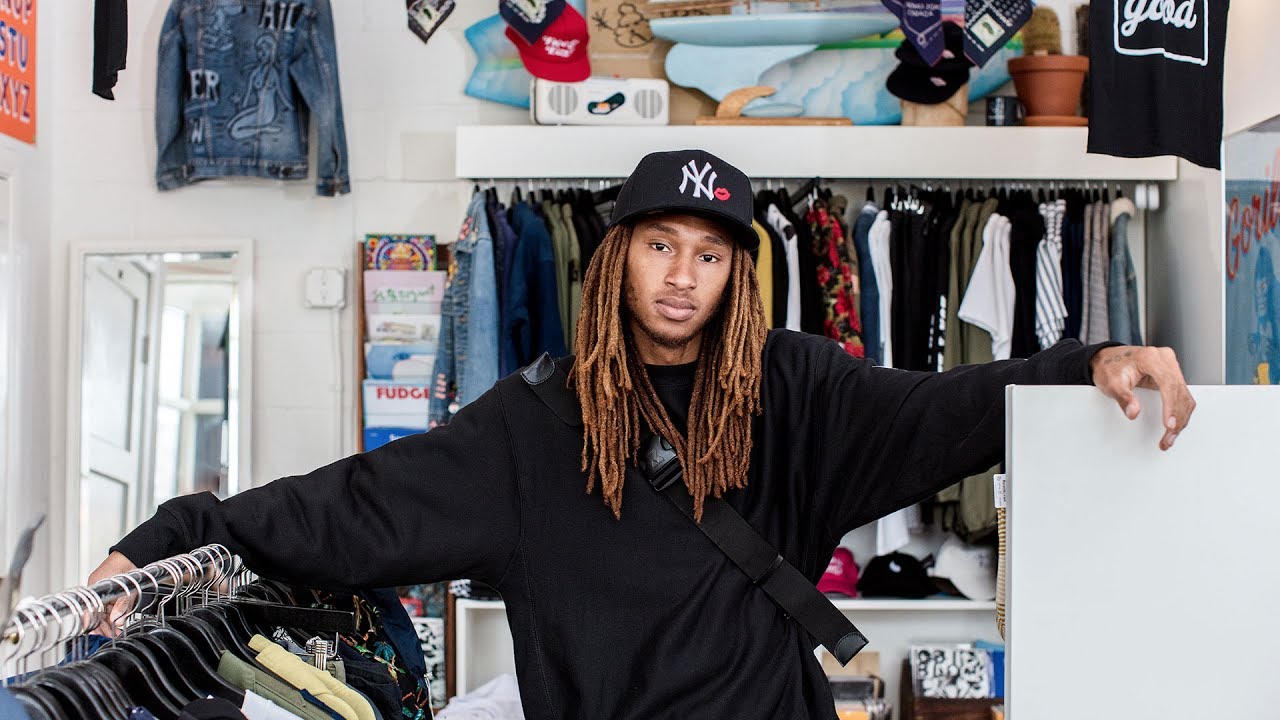 Image via K-Swiss
After breaking away from his former brand Peas & Carrots, New Jersey-based designer Anwar Carrots established Carrots by Anwar in 2014. Anwar focuses his brand on improving the classics. Instead of reinventing the wheel, he takes iconic brands and makes them his own. Throughout the years, he's released collabs with Puma, Brooks, K-Swiss, Crocs, and Champion. Through each collection, he pulls inspiration from his upbringing and aims to represent his culture.
Pyer Moss – Kerby Jean-Raymond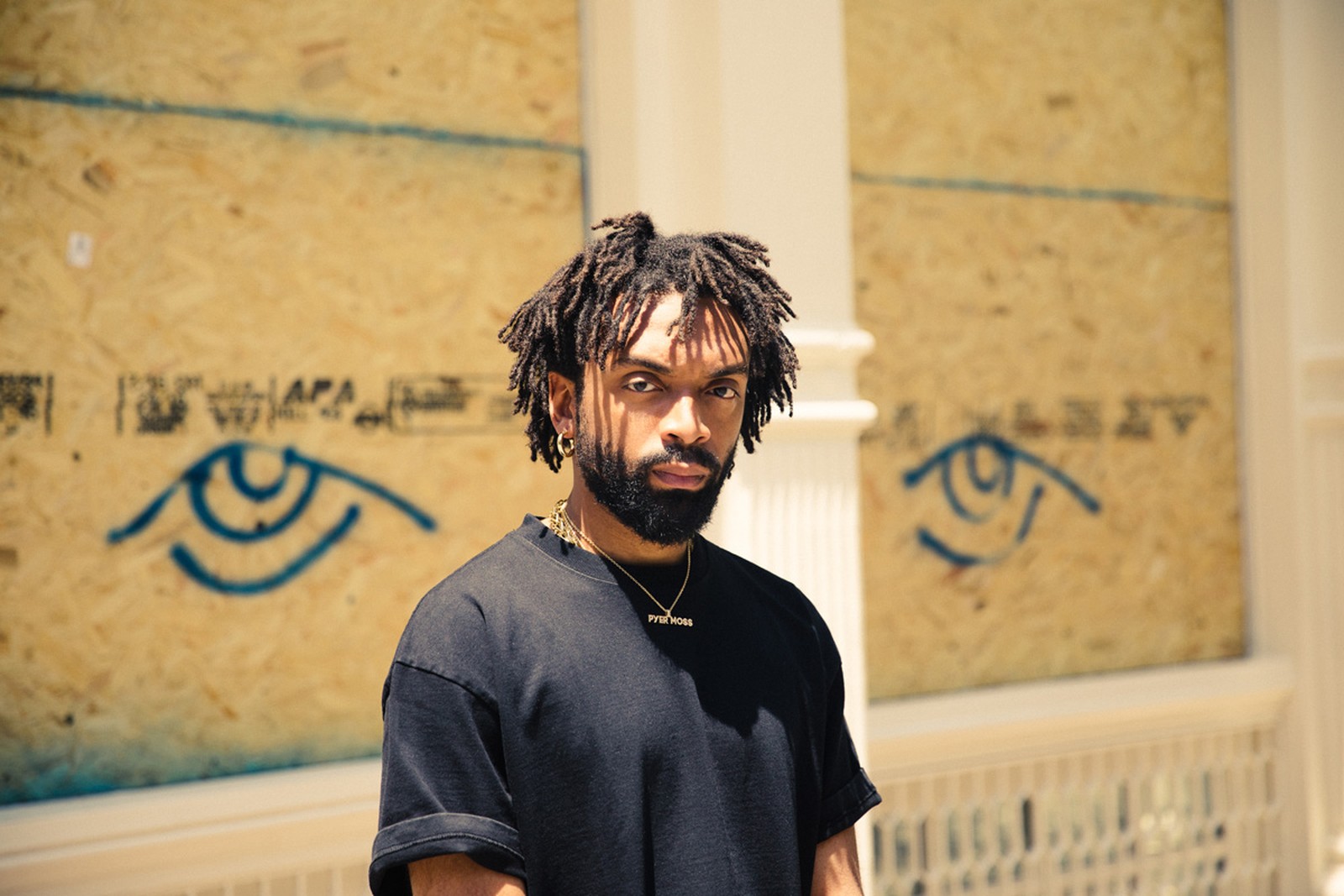 Image via Mark Clennon for HighSnobeity
As a brand that has gained notoriety in recent years, the luxury streetwear label Pyer Moss salutes Black culture and relays strong political statements through each collection. Founder Kerby Jean-Raymond describes himself as an artist first who, at the tender age of 13, was dead set on becoming a footwear designer. The Brooklyn native later stumbled into fashion design and worked as an apprentice for Kay Unger. Throughout the seasons of his life, his passion for design never left, and he continued to perfect his craft. After Rihanna wore his camo leather jacket, he launched Pyer Moss in 2013. Since then, his work has graced many stages, red carpets, and galas, and he is now the Global Creative Director for Reebok.
MIDWEST KIDS – Darryl Brown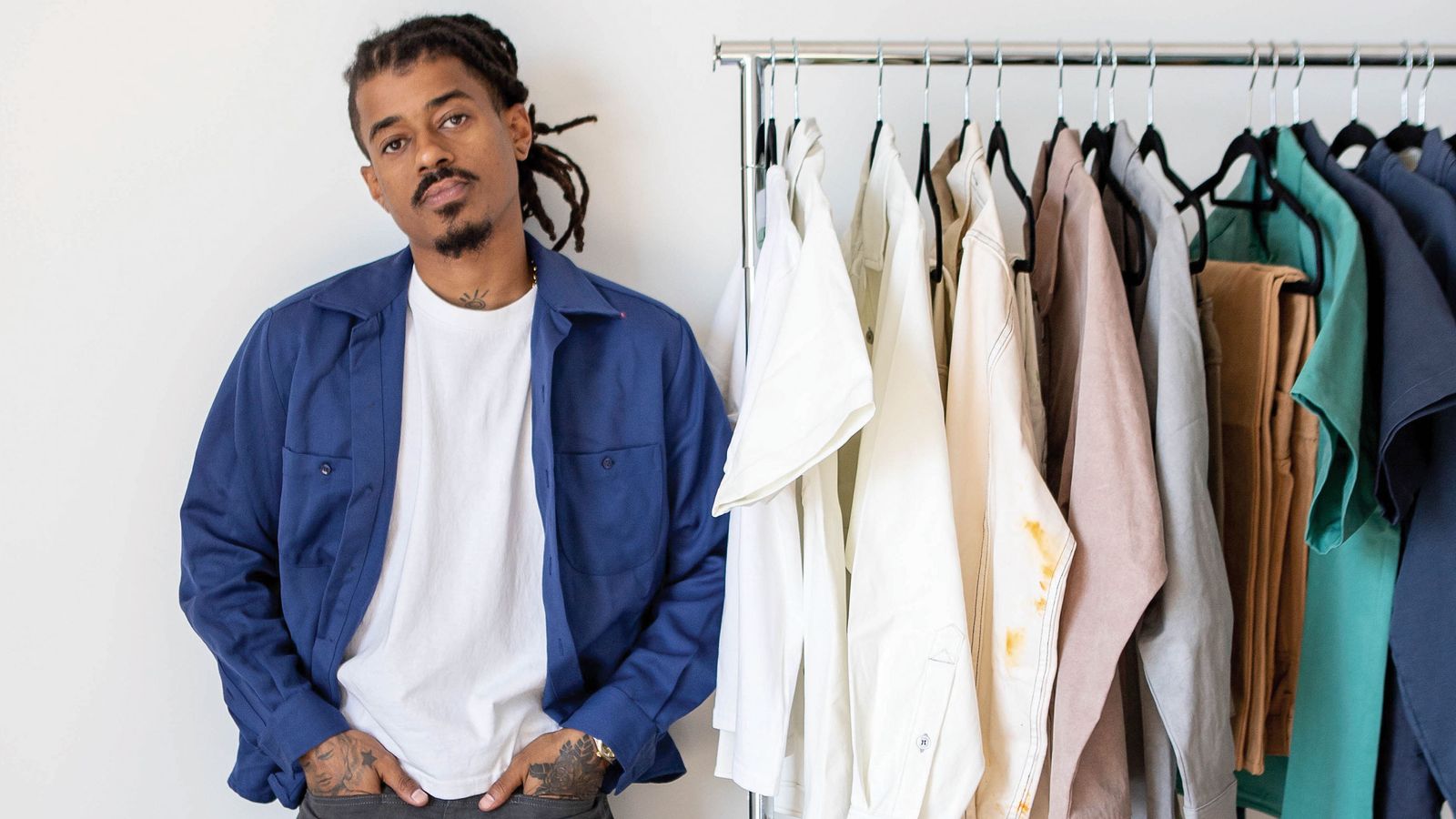 Image via Heitzel Alvarenga
Darryl Brown launched his brand MIDWEST KIDS in 2019, after having previously worked as a railroad engineer and Kanye West's head stylist. In part inspired by an incredibly varied work background, MIDWEST KIDS draws influence from established brands such as Levi's, Carhartt, and Dickies. Darryl's vision focuses on creating a genuine collection of workwear apparel representing the Midwest which could weather the test of time. 
Bricks & Wood – Kasey Lynch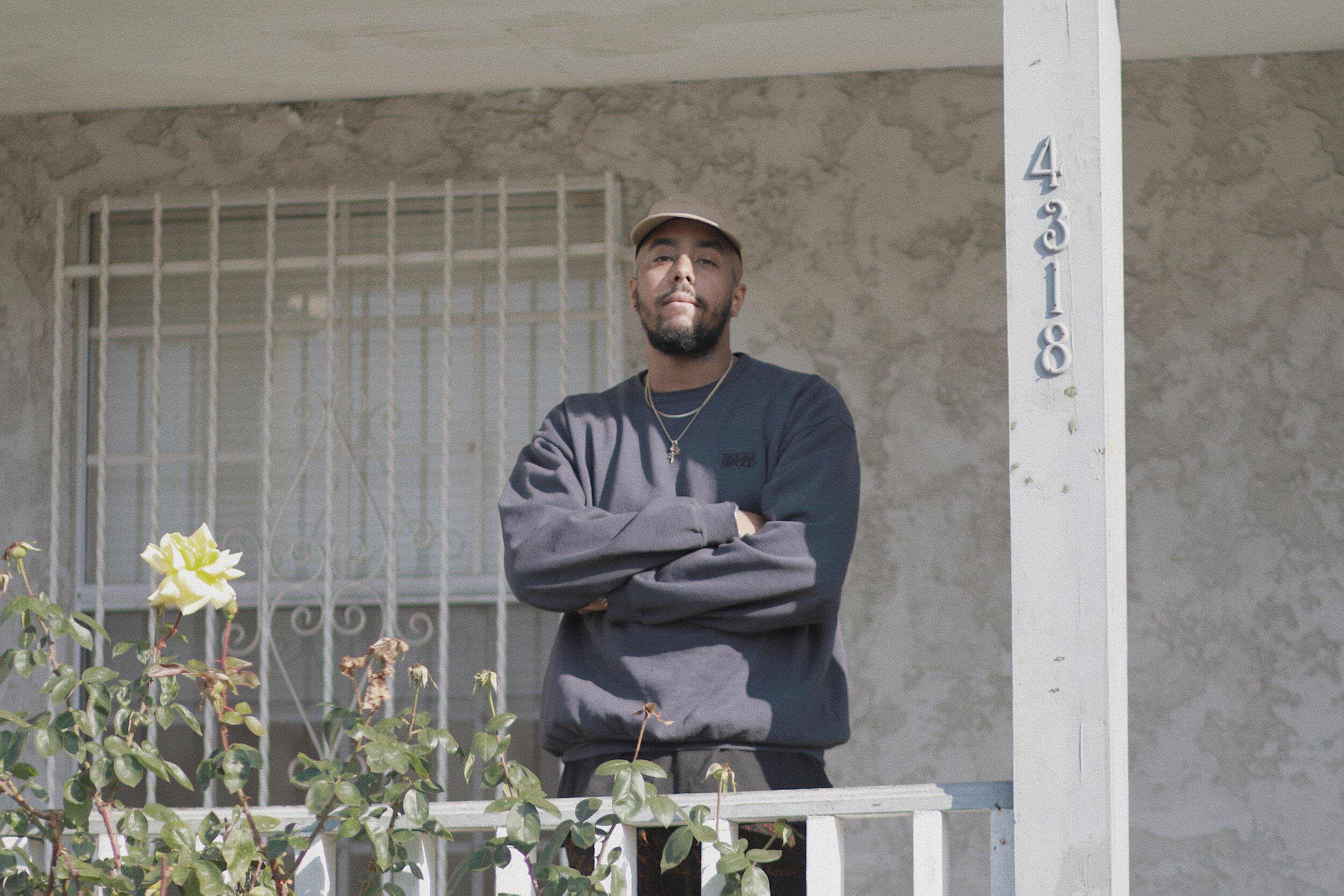 Image via Chioma Nwana
Bricks & Wood is a South Central, Los Angeles-based apparel company with a key focus on storytelling through its manufacturing, design, & collaborations. Founded by Kacey Lynch, Bricks & Wood takes inspiration from the everyday walks of life within his hometown of South Central and the refined aesthetic of interior and industrial design. The brand has gained significant notoriety recently over an instantly sold-out New Balance 57/40 footwear and apparel collaboration with more reportedly in the works.
Wales Bonner – Grace Wales Bonner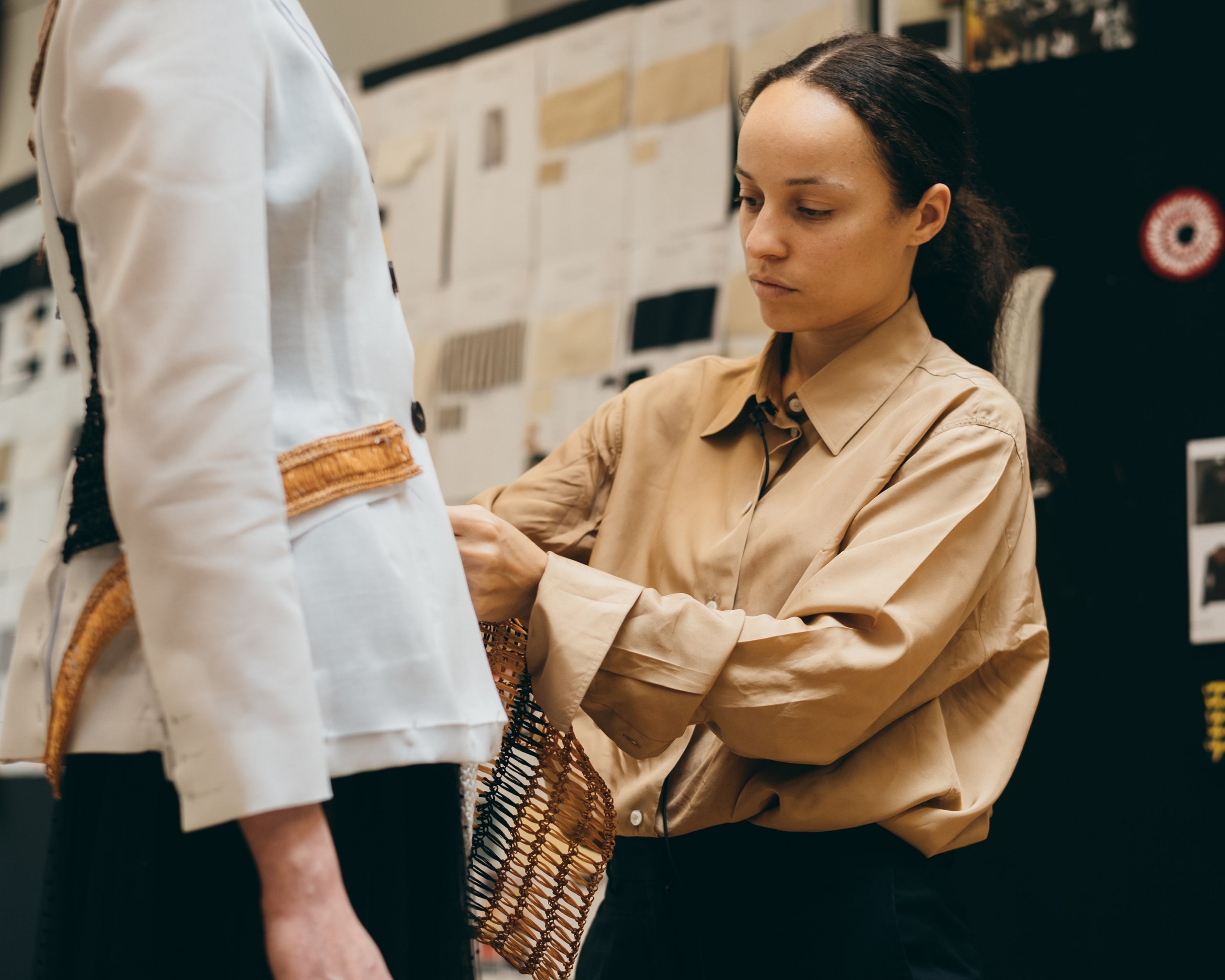 Image via Inès Manai for Dior
Launched in 2014, shortly after graduating from the Central Saint Martins art school in London, England, Grace Wales Bonner's eponymous brand has had a meteoric rise. In 2015, she was awarded the LVMH Young Designer's Award, an almost guaranteed pathway to stardom in the fashion world. Earlier this year, Wales Bonner launched a second elegant adidas collaboration which further expanded the brand's reach to the casual consumer. That collection featured luxury upgrades of classic silhouettes like the Samba, Nizza, and SL72 and elevated tracksuits, all of which firmly exemplified the Wales Bonner style. 
Brandon Blackwood New York – Brandon Blackwood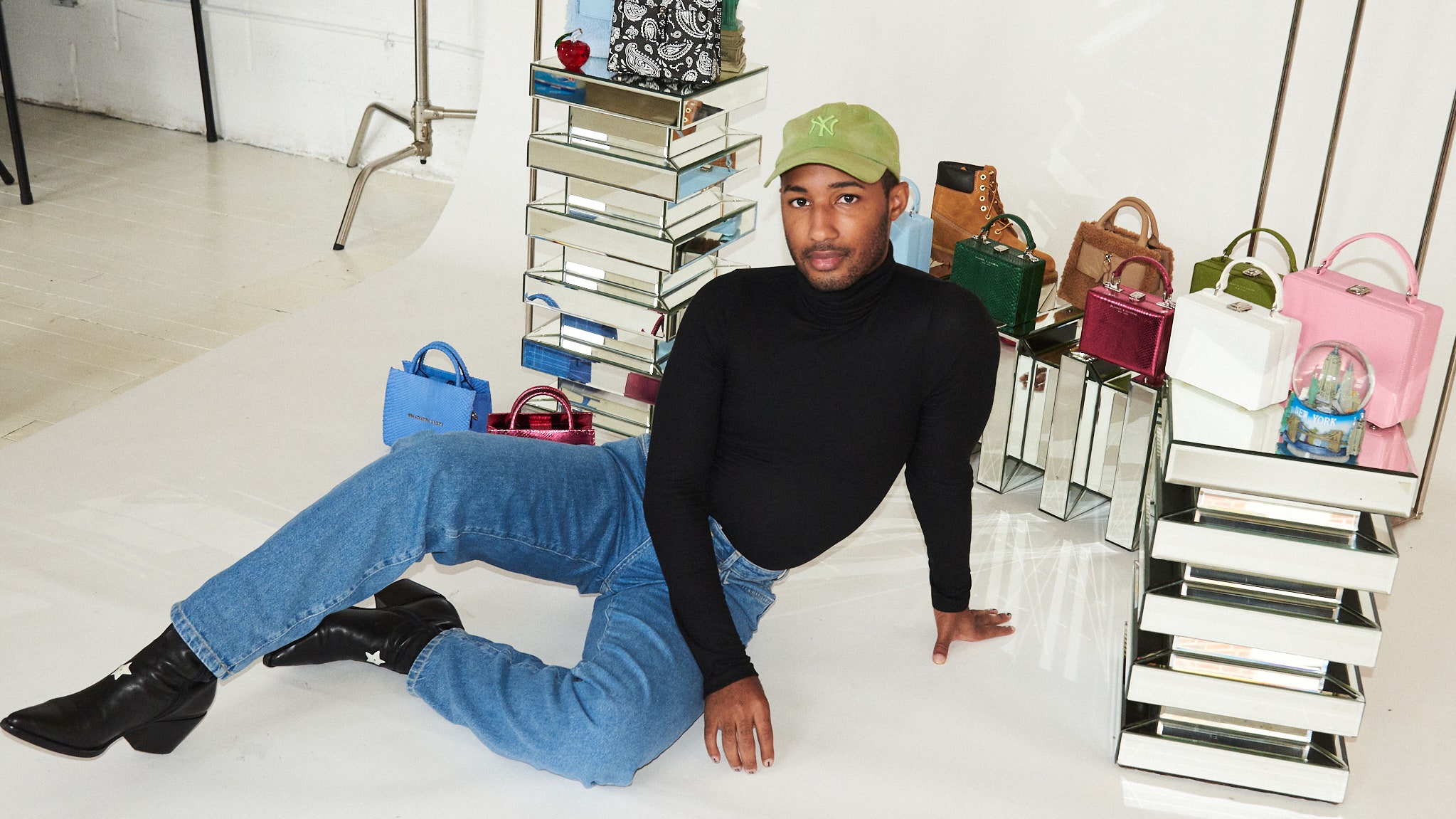 Image via Hsiang-Hsi Lu for Brandon Blackwood New York
Young, Brooklyn-born designer Brandon Blackwood made his mark in the handbag industry by providing what he describes as "New York City luxury." After graduating from Bard College with a degree in Neuroscientific Psychology, he took a risk and plunged straight into the fashion world by starting his first handbag line – the aptly named Brandon Blackwood New York – drawing inspiration from the women in his family. His goal is to create pieces that elevate the essence of a person. Each bag is composed of ethically sourced, such as vegan leather. He most recently made huge waves in the mainstream with the release of his "End Systematic Racism" collection, which flooded Instagram feeds in the fight against systematic oppression. His bags continue to sell out online and can now be found at select boutiques.