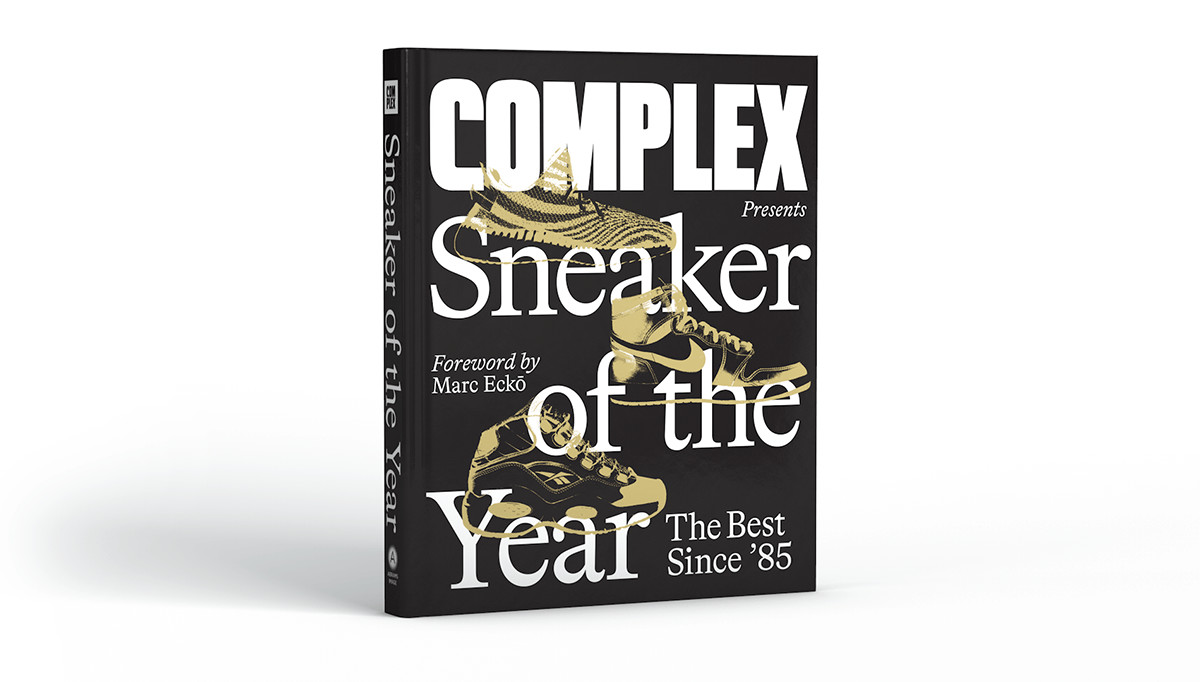 Book Review – Complex's Sneaker of the Year: The Best Since '85
by Alex Wong
–
This week, Complex Media is teaming up with Abrams Books to release Complex Presents—Sneaker of the Year: The Best Since '85, a hardcover book that explores the most prominent and influential sneaker releases from 1985 to present day. As sneakers have gone mainstream, there's not just an increase demand in the actual products, but for a certain segment of the subculture, there's also an appeal in learning about the backstories behind the shoes, and understanding what came before all of this, and how it informs what is happening now, and where sneakers might be going in the future. This book is an attempt to cover all of that. Let's dive into a review via our trusted frequently asked questions format. 
---
Purchase from Amazon US / Amazon CA
What sneakers are covered in the book?
It should come as no surprise that the book opens with the year 1985 and the backstory behind the Air Jordan 1. The story has been told over and over again, and you probably know about how the sneaker was banned by the NBA, and Nike's genius move of turning the controversy into a marketing campaign that helped launch the most signature sneaker line of all-time. But it is the natural starting point for a book looking to capture the history of sneakers across five decades (The wonderful year of 2020 and the Off-White x Air Jordan 5 makes the cut as the closing chapter here.). 
While you should expect to read about sneakers you probably know all about—like the Air Jordan 1 and Nike Air Max 1—the book covers plenty of history, including the Converse Weapon, Vans Half Cab, Nike Air Foamposite One, Nike Flyknit Racer, adidas Ultra Boost and more.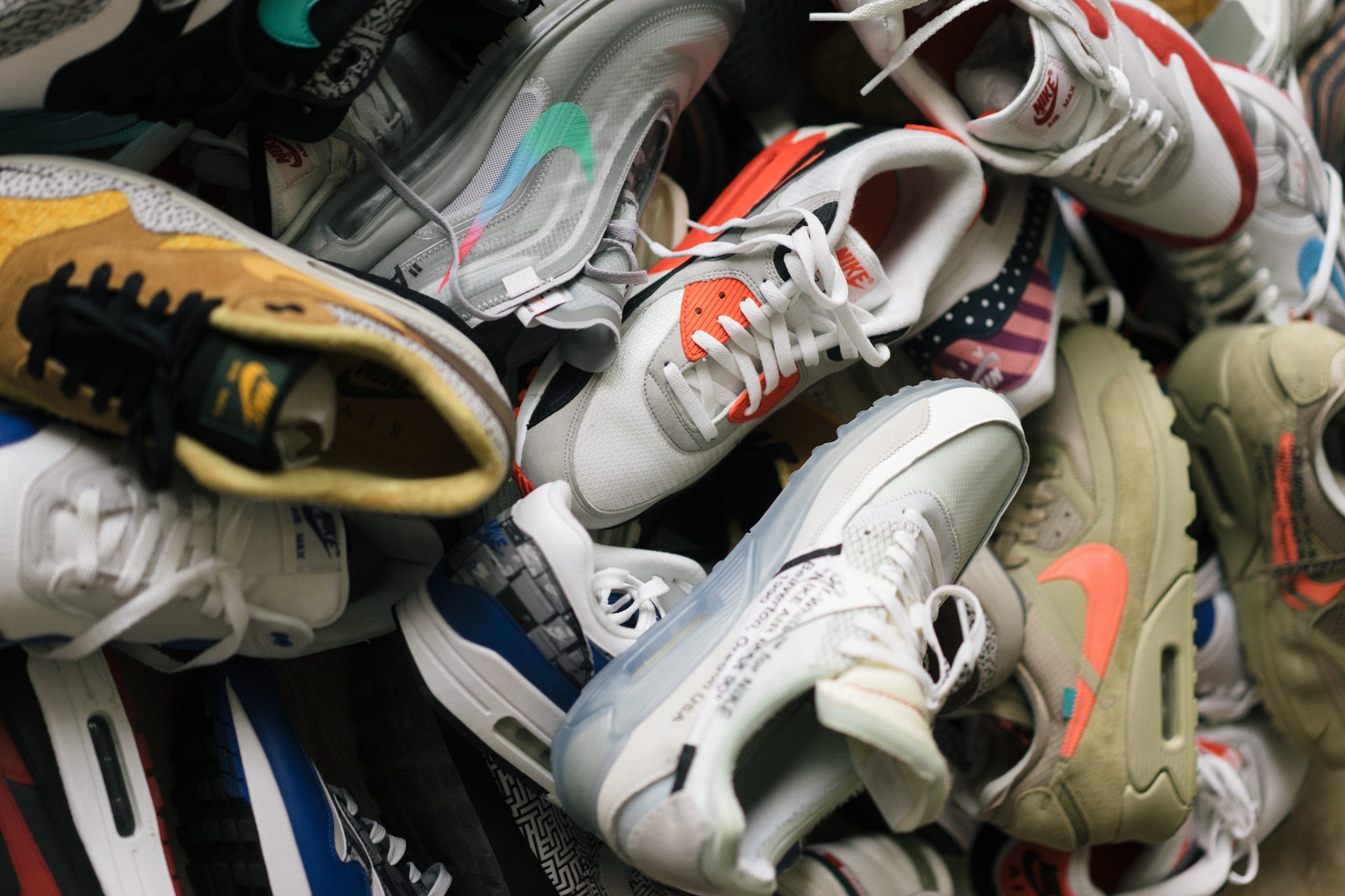 So it's 35 years of sneakers, and one sneaker for each year?
Yes and no. Aside from choosing a sneaker of the year, each year also has a sneaker that gets its own honorable mention section. For example, 1985 belongs to the Air Jordan 1, but there's also a subsequent section on the Nike Dunk. It is almost like a bonus section for devoted fans of sneakers , and the part of the book I found the most refreshing (since I would consider myself a medium-level knowledge sneaker guy in terms of the history of shoes), as I got to read about shoes that I wasn't as familiar with, like the Nike Sock Racer, Nike Air Trainer 1, New Balance 576, ASICS Gel-Lyte III, Nike Shox R4 and more.
Is this a coffee table book?
No, not in the traditional sense, although you can certainly feel free to place it on your beautiful coffee table as a display (shoutout to anyone who buys books as display pieces instead of actually reading them). Each sneaker in the book comes with its own long-form essay, written by a long list of writers curated by the Complex team, including Matt Welty, Brendan Dunne, Riley Jones, John Gotty, Karizza Sanchez, and others. The essays include archival and new interviews with sneaker historians, designers, and others involved with the shoe and the sneaker brands for additional context. 
That's the long answer. 
The shorter answer: no, this is a book of essays, although I will mention there are over 100 photos and illustrations in the book, including photography from in-house archives at brands like Nike and Reebok. 
Who is this book for?
Like most sneaker and fashion-focused books, I think Sneaker of the Year will have a different function depending on where you fall on the spectrum of consuming and purchasing sneakers. If you've just recently gotten into shoes, this book will be a treasure trove of knowledge, and perfect as a guide to learning about the history of sneakers and how the shoes that came before informs where we're at today.


Take the write-up on the Reebok Question—the sneaker of the year pick for 1996—as an example. The essay dives into the backstory of how Reebok recruited Allen Iverson, the construction of his signature shoe, but also how the Iverson and the NBA clashed over perceived issues with his image and dress code, and closes with the story of Iverson's famous crossover against Michael Jordan while wearing his "Blue Toe" Reebok Questions. 
Similar essays on the Reebok Shaq Attaq and AND1 Tai Chi also dive beyond just the form and function of the sneaker, but its cultural impact. 
Is there a surprise sneaker of the year pick in this book?
Yeah. There are a few. You get to read a full essay on why the Balenciaga Arena is the sneaker of the year for 2013. 
It seems like the perfect time for this book to be released.
Genius idea, really. With Sneaker Shopping and podcast series including Full Size Run and The Complex Sneaker Podcast, Complex is publishing a book that speaks to their core audience.
Sneakers have obviously become one of the most popular and mainstream subcultures. Consider how much The Last Dance either introduced younger fans to Michael's Air Jordan sneakers or reinvigorated older fans about their childhood memories of owning their first pair of Jordans. I think this book will have the same effect in terms of the new and the old. A great way to reminisce, learn about sneaker history, or a little bit of both.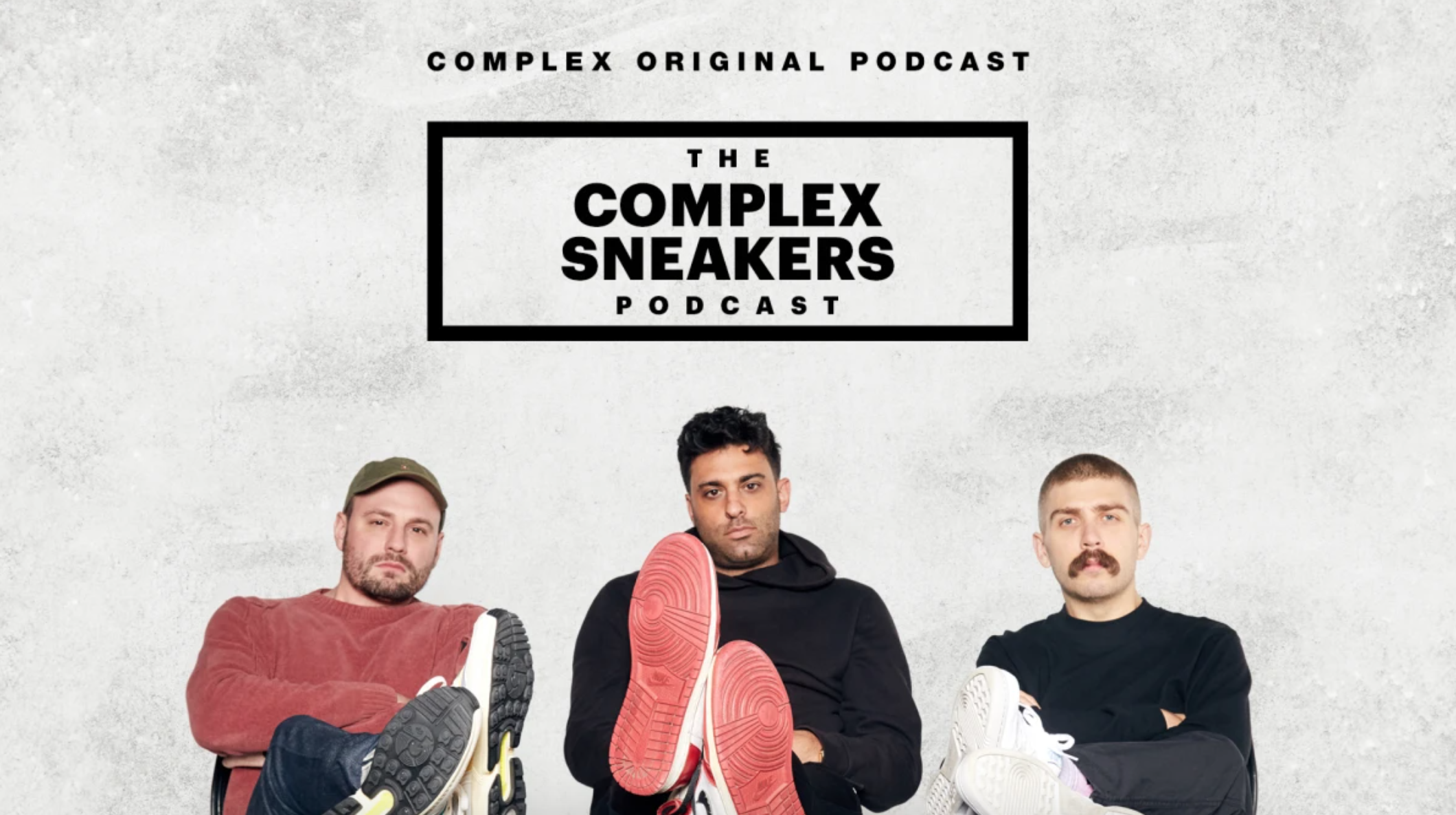 What did you take away from this book? 
Taken as a whole, I think the book does capture how much sneakers have evolved both in form and function. The book doesn't just cover the design and the evolution of technology behind the shoes, but also its larger cultural impact. It also isn't insufferable in trying to convince you why these are the sneakers of the year, which can tend to happen whenever a sneaker argument breaks out. Instead, it lays out the historical argument as to why and lets you decide. 
Should I buy it?
If you're reading this, you're probably an avid consumer of sneakers and the culture surrounding it. At worst, it'll be a book that will collect plenty of dust but look great on your bookshelf. By the way, I just realized buying books for your shelf but not reading them is basically buying sneakers but not wearing them. Anyways, back on track. For me, Sneaker of the Year will be a great reference book, something I will pull up occasionally and read different sections of, especially when I am getting ready to dive into an argument about sneakers online. Also if you're a lazy person like me, this makes for a great Christmas gift for anyone you know who loves sneakers. 
---
Image by @dean.hilario
Image by AND1
Image by Complex
Image by Shelflife
Latest posts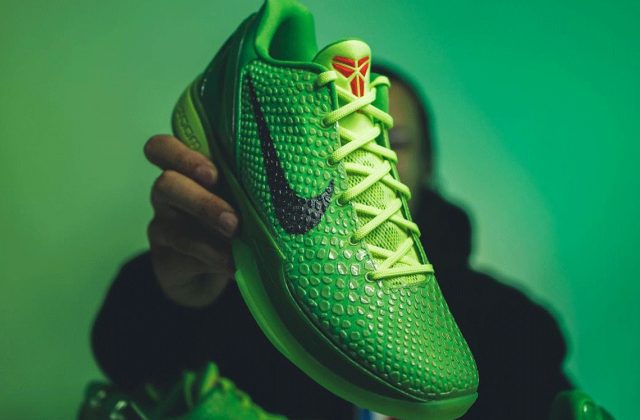 Nike Kobe 6 Protro "Grinch" Releasing On Christmas Eve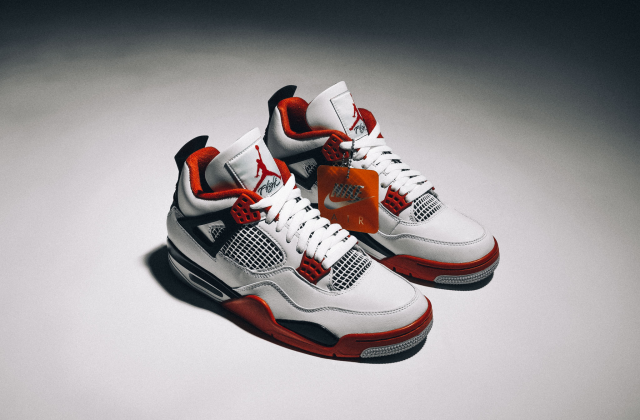 Foot Sites Release Breakdown for Fire Red 4s
SoleSavy membership
A SoleSavy membership provides you the tools and resources you need to successfully purchase the products you want for retail.
Exclusive release information and links
Instant links to purchase shoes in your size
Access to SoleSavy Courses and Lessons
and LOTS more perks!
learn more
Stay in the loop
Sign up to receive emails about feature articles, the latest release info, and exclusive access to SoleSavy memberships.