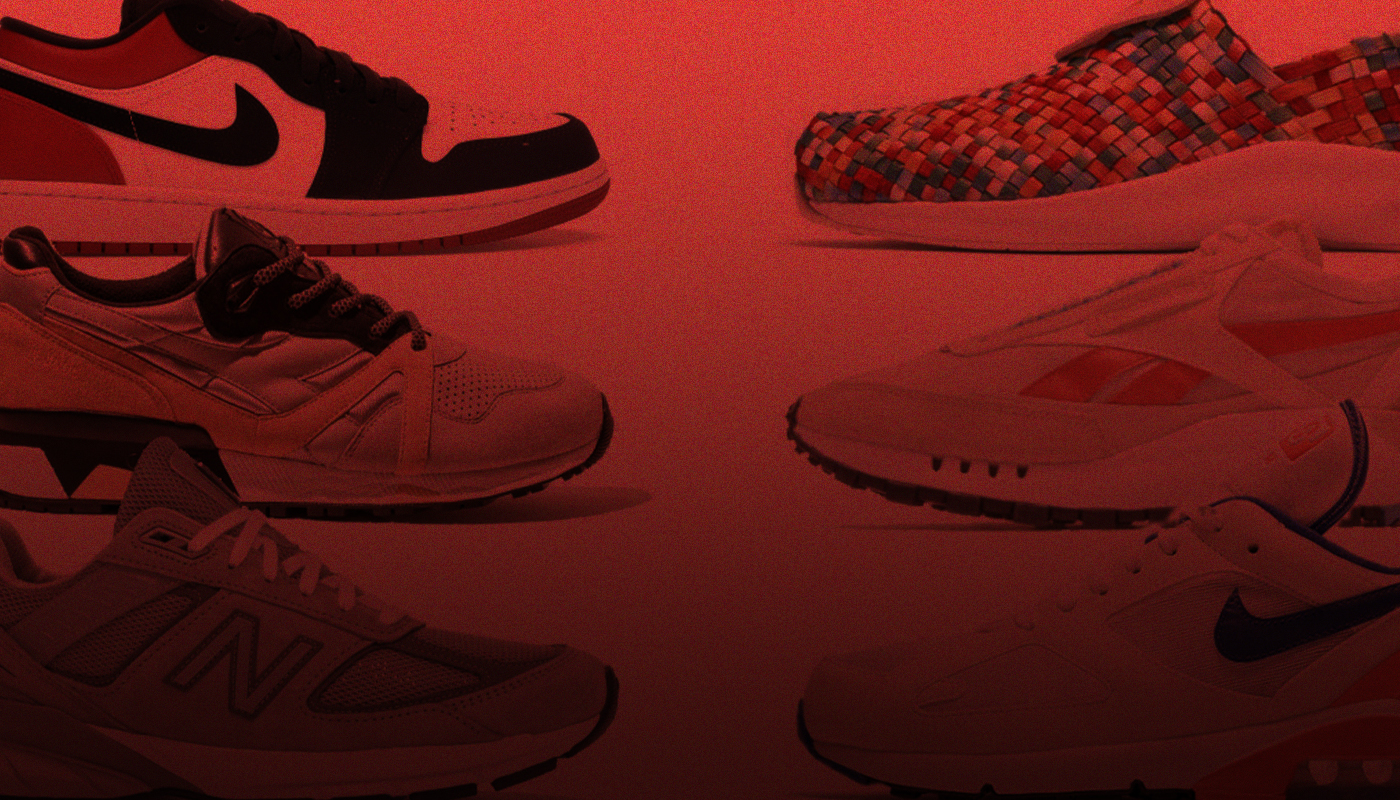 Don't Believe The Hype
By Alex Wong
—
In July, Dejan Pralica—co-founder of SoleSavy—hit me up to hop on an emergency podcast. We spent half an hour talking about how people were reacting to hype releases and tried to figure out why everyone, including ourselves, tend to take sneaker Ls so personally. 
The answer is honestly pretty simple: it's very difficult to have something promoted to you over and over again on social media, to watch celebrities and influencers get early pairs, and then to carve out time (sometimes an entire day, or more, depending on how many releases there are ) to try and get a shoe that ends up becoming unattainable most of the time. It certainly doesn't help to see other people hit on a shoe that you want, as much as we want to be happy for someone else.
The problem is: sneakers are becoming more unattainable now, especially the hype sneakers we are shown every single day on our Instagram feeds. There are more sneaker releases than ever, but that also means an exponential amount of potential Ls, especially for many of us who participate regularly in trying to cop sneakers. 
So, how should we deal with taking Ls on hype sneakers? In my opinion, it's really important to remember the sneakers that you already own. Most, if not all of you reading this own more sneakers than you will ever need in your life. I think it's really helpful to categorize your sneakers as well. 
Hype shoes should just be one part of what you're chasing after. We all fall for the hype, but recognizing that you can also rock a pair of GR sneakers and look just as fly is important. Otherwise we should just all wear our sneakers with the StockX tag still on them (please don't do this!). 
But don't just listen to me. We reached out to a wide array of folks who regularly purchase sneakers to provide a few different perspectives on the matter. We also asked them to recommend sneakers that are a bit more readily available, as an alternative to just chasing the hype. 
There is no definitive answer for this, but hopefully these responses below will help provide some perspective for the next time you take a sneaker L. 
Nelson Campana | @nelcam
MLSE social media creative producer & photographer
—
I avoid getting caught up in the hype by realizing what that has done for me in the past. It's a slippery slope. I look back at some shoes that I've bought that I just really didn't care about and check myself that way when it comes to new shoe drops. My advice is to really think hard about the shoe you're trying to go to war for and ask yourself: How bad do I want these? Do these fit my style? Would I wear these on the regular? And if I don't get the shoes, would I want them bad enough to pay a mark-up? If it's a no to any of these, then you shouldn't bother trying or try but you shouldn't feel bad about the L. 
Recommendation:
Kobe 9s are probably my all-time favorite silhouette and almost every drop was a store walk-in cop for me. But since he passed away everything is selling out now. I also like the LeBron 15s. The Kyrie and KD signature lines never really sell out and have some beautiful colorways. I also have a pair of ACG Ruckel Ridge that are up there in my most complimented pairs that I wear.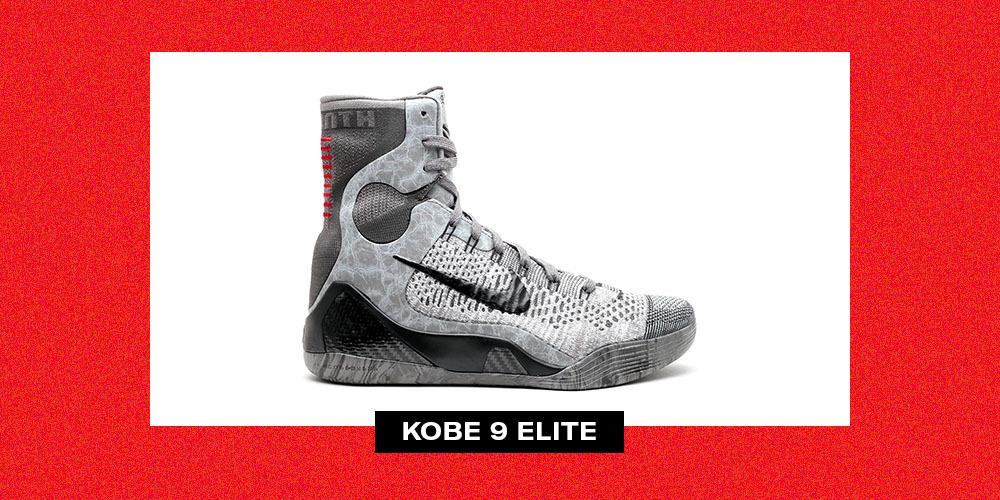 ---
Sneaker blogger & enthusiast
—
This is something I struggle with even now when I have so many shoes. It can be very hard to not get caught up in the hype. I remember missing out on something I really wanted and being so upset I actually said I hate sneakers. I do two things now. First. I tell myself there are always more sneakers. I'm never going to have them all anyway so I don't worry too much about missing one. Second, I remember the feeling of opening up a new pair of sneakers that I really, really want. Every pair I get needs to be that special for me. Otherwise, why am I spending my money?
Recommendation: I tend to obsess over Air Max sneakers which are either fairly available and affordable or completely impossible to get—so there is no point in even stressing about them. I would recommend the Air Max 2 Light Atmos "Logos." I get more compliments on this sneaker than any other shoe and it's surprisingly easy to pull off. I end up taking this shoe on almost every trip I go on because it's great to walk in and it's inexpensive so I never worry about beating it up. I never double up on sneakers but I'll probably pick up another one of these.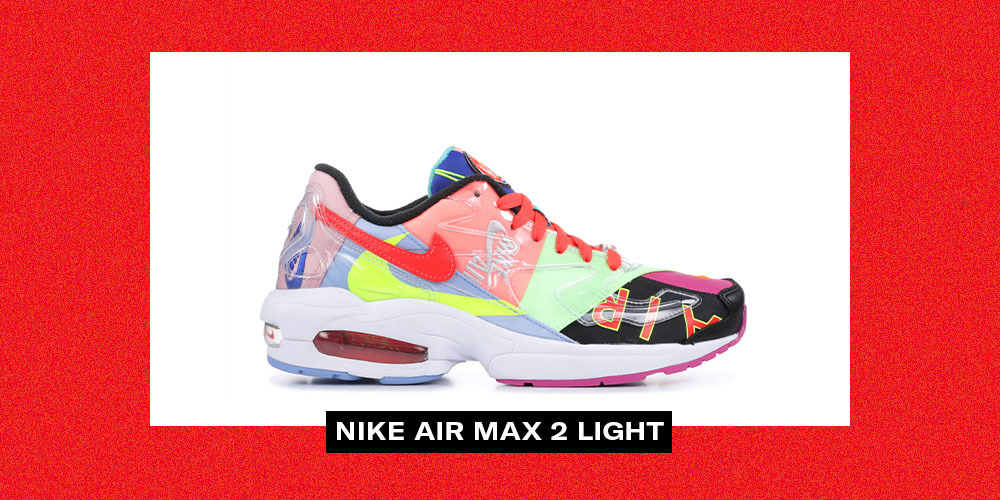 ---
GQ style commerce writer
—
I've sort of just aged out of caring about the hype at this point. Sure, I get caught up occasionally and lust after a new drop. For the most part, the sneakers I care about these days are just, like, weird. They are shoes that I feel like not too many people are checking for all that much, like the Vince Carter Shox, Ice Cream Board Flips and specific pairs of Reebok S Dots. To me, seeing someone wear a fresh pair of that kind of fringe shoe is much more exciting and interesting than if they're in some hot Nike drop that I know they either used a bot or paid way too much money for. 
Recommendation: The sneakers I wear more than any other are the New Balance 990s, but that's not terribly interesting or exciting and a lot of people are up on them. I actually bought these La Sportiva hiking shoes last winter and have been wearing them a ton all year, and they've definitely garnered more compliments and sparked more conversations than any of the hype sneakers I wear.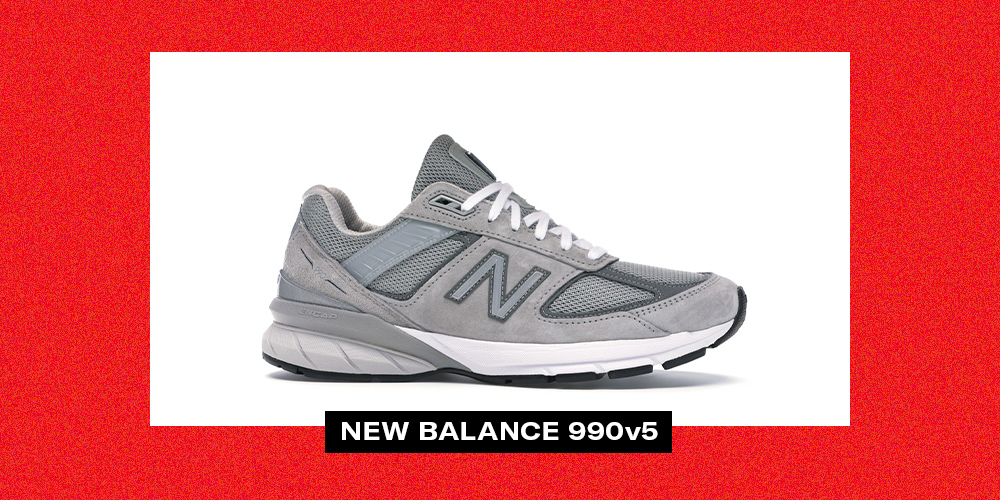 ---
author of the upcoming book "The History of Basketball in 15 Sneakers"
—
To be honest, I don't know how people keep doing it. It's one of those things where you have to go in approaching it like it's a lottery, where chances are good that you're not going to win. The only way you can keep doing it is if you're not taking a ton of time doing it, and if you don't win, you're out nothing because you don't have to pay anything. I feel like you have to budget your time for these things realizing that chances are good you won't get anything out of it. If you do, great. If you don't, there's thousands of people who didn't hit either. You're not alone. 
Recommendation: Given that we're in the middle of summer, one shoe that I always go to is the original Nike Flyknit Racer. It was such an incredible shoe when it was first released. For me, there's something about a pair of Flyknit Racers during summer that works for me. If you're looking to rock a brand new pair of shoes in the summer, you really can't go wrong with these. You can get away with them with no socks. They're like the sandal version of a running shoe. If you're somebody who has been trying to get every pair of Dunks, just browse through the Flyknit Racer category. To me, it's the perfect summer shoe.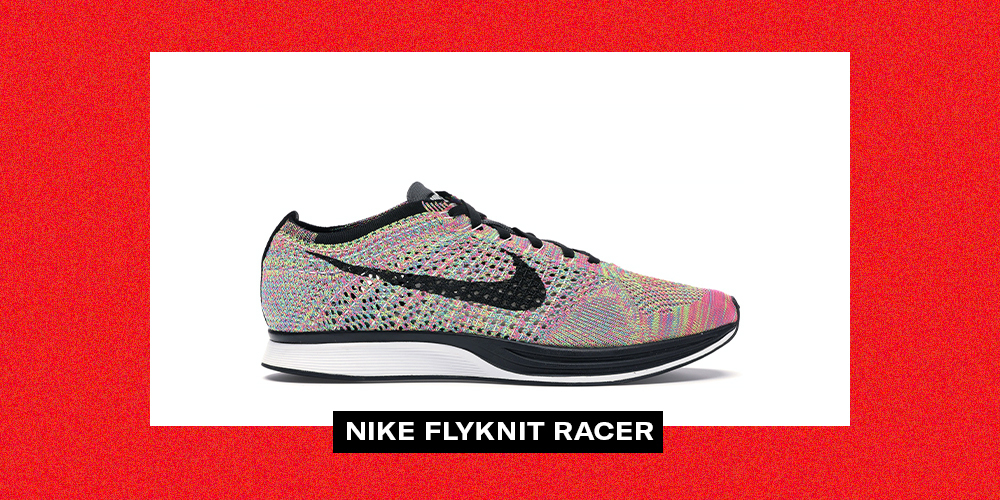 ---
Writer & creative consultant
—
I learned to detach a long time ago because the cycle can get really ugly. It's funny how emotionally involved many of us can get with sneakers, and then there are the financial repercussions. Ultimately, I simply cannot afford to buy every pair of sneakers, nor do I have the square footage for it. I've managed to cut my collection down to around 100 pairs and I don't think there are many left that I'm willing to swap out to accommodate new ones. I just tell myself it wasn't meant to be when I take Ls on every release because I usually can't justify the aftermarket prices because they make me feel financially irresponsible. 
Recommendation: If you asked me in 2017, my answer would have been the Air Jordan 1 low. The two pairs that I wear all the time, the Royal and Shadow colorways, are still not considered hype. Aside from that, I would go with the Air Max 93 and Air Max 180. Those two probably get the most play in my rotation and I'm looking to pick up more colorways (so much for my previous answer about cutting down).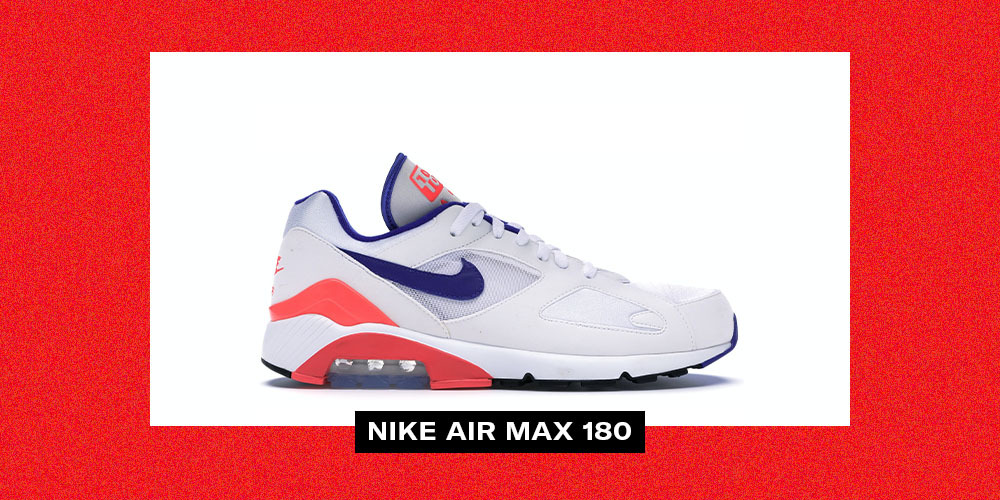 ---
Editorial Director, HighSnobiety
—
I used to have a lot of toys and collect all that shit back in the day, but like Barbara Kruger said: you want it, you need it, you buy it and you forget it. It applies to sneakers, where the more you buy, the more you forget. To me, it's about being cognizant of what I have, and really liking and valuing what I have. People get sneakers and having it gives them a dopamine rush, and when they arrive, you don't feel the same amount of endorphins of when you first get the notification. I think the main thing is asking yourself why you want something. Is it because of its supposed aftermarket price? Is it because you want something that someone else won't necessarily have? Or do you have to have it because it's a shoe that means something to you? I think that's something people struggle with. 
Recommendation: For me, it's the Air Jordan 1 low. They're readily available and they cost as much as Dunks were when they first came out. They're easier to put on than the high tops and the colorways are pretty similar to them. If you don't really care about the dumbshit that sneakerheads get nostalgic about like the Wings logo or the Jumpman on the tongue, look, put some pants on and you don't have to worry about that. I understand why people have reverence for the reproduction details from the 1980s, but it's 2020, and you can't be that nostalgic and be that beholden to history, that's part of the problem of how we got here, in a sense. People should also check out Nike By You. I think that's a way to make your own consolation prize. You can create a version of a shoe that you otherwise can't get. It's cool to have something that's custom and you can call your own.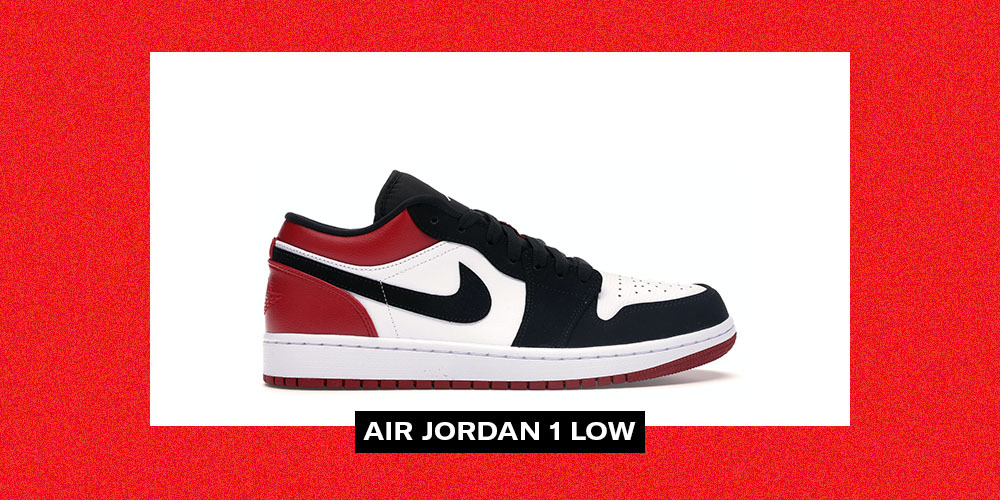 ---
Digital Style Director, SoleSavy
—
Great sneakers will never cease to exist. I always remain optimistic because I know there's always going to be another sneaker around the corner that will alleviate the salt from my last L. A really good example is the JJJJound x New Balance collab. I lost out on both colorways on multiple drops and it was a tough pill to swallow especially since resell was so unreasonable. A few weeks later, I was able to get both Aimé Leon Dore x New Balance 1300s. Another thing that really helps is developing a personal taste. That way, it's easier not to get clouded by the hype and resell prices when valuing certain sneakers. The Comme des Garçons x Air Max 95 is one of my favorite sneakers this year despite the shoe hitting sales and selling below retail in the aftermarket.
Recommendation: I've been really into Salomon's S-Lab line as of late. The XT-6 Advanced, in particular, comes to mind. The Salomon S-Lab XT-6 is quite the contrast to the New Balance 990s and Balenciaga Triple S's of the world. It's a really sleek and technical silhouette. The design is very intentional from a performance perspective and it manages to have a very distinct and appealing look. I can't think of another shoe in my closet that I can take to a hike, and wear casually after.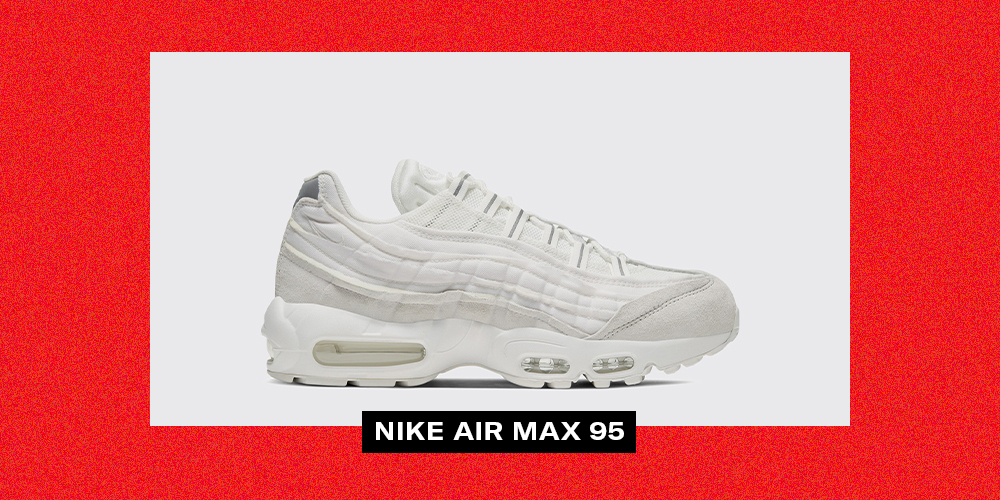 ---
Co-founder, InHerSoles Collective
Creator-in-Chief, Curvy Kicks
—
In 30 years of collecting sneakers, I've never chased hype. But then how do I have a collection of so many amazing limited pieces? Because I've always studied the product. The technology, colorways, concepts and sports history have always driven my purchases. So many years of that and understanding pop culture has helped me be ahead of the hype and ahead of the trends. Being an educated consumer can take the sting out of Ls. Understand the demand for the product, know better places to find a certain sneaker and enter more than 20 raffles per release. I recommend making meaningful connections in your local shops and having an out-of-state network of people you get to know so you can trade and sell with to ensure you get more products.
Recommendation: I recommend starting your collection with two sneakers from each brand's most iconic models. A few of my favorites that most people don't care about include: the Reebok Freestyle Hi, Nike Foampositeahh (they will make a comeback), Nike Bo Jackson, Diadora N9000, Nike Air Tech Challenge Agassi, Jordan Women's Air Latitude 720, adidas x Stella McCartney pieces (I loved the NMD High) and bring Jeremy Scott back to designing sneakers!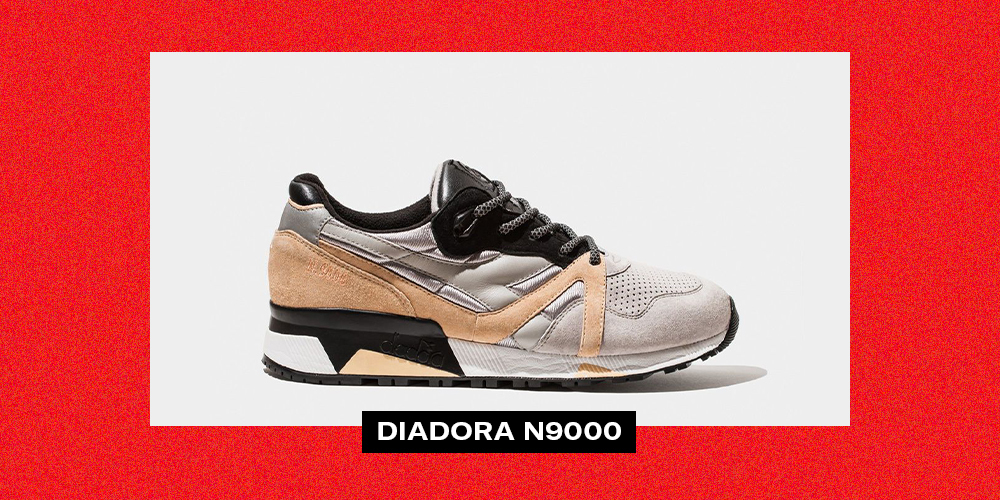 ---
Chief Creative Officer, Goods & Services Inc.
—
I don't rely on reselling sneakers as a source of income, so I only go after the stuff that interests me. I wear what I buy. For me, buying sneakers is for personal use, and frankly it's a shame that so much of sneaker culture these days is buying for flipping purposes. It just makes it more difficult and expensive for people who actually want a certain pair. For people that take the Ls personally: it's not that serious. If you are really that desperate, make friends with a plug or get a bot like the 12-year-olds in my neighborhood that keep winning. 
Recommendation: The Space Hippies are one of the best shoes of this year and people are only now just starting to realize how good they are. Late adopters were on the fence at first, but they are being influenced once they see them in the wild or on their Instagram feeds. The shoe has always been so forward thinking to me. The design is very on trend. You could say they're futuristic in a Tom Sachs Mars Yard sort of way. The colorways have been cool, and the environmental story just makes copping them that much sweeter. I'm interested to see what additional colorways roll out.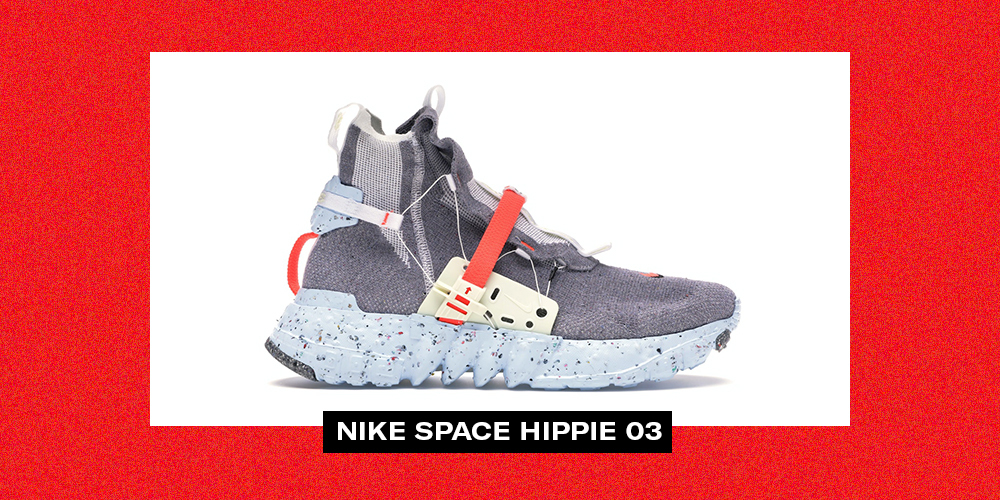 ---
Designer, stylist, creative director & brand consultant
—
I've realized how important it is to edit a collection and really find an aesthetic. I don't dress or collect sneakers for social media. I'd suggest being more selective in the shoes you're after and not just go after the hype pairs. As a sneaker nerd that also works in the industry, I love shoes that tell a story consistently through the design and marketing process. It makes your collection more personal than just oh I hit on the SNKRS app twice this month.  Even though sneaker companies are pushing scarcity models, you can still hunt down pairs at different sites and stores outside of your typical sneaker stores. Think luxury stores and chains, skate shops, outlets and sports equipment stores as they sometimes have sleeper pairs. I also always shop for sneakers when I travel, for region-specific pairs and my own grails that might be overlooked overseas. 
Recommendation: I like both the Air Zoom Spiridon and Cage 2 and am always on the lookout for GS sizes and women's releases. However, the recent Stussy collab had made them more of a hype silhouette again. Another pair that was a little hype but then passed over is the Nike x Acronym Vapormax Fk Moc 2. I also think looking at sneakers that are more sustainable and made with recycled materials is an area that's not being focused on and overhyped yet, although both the adidas Parley collab and recent sustainable models like the Space Hippie are popular.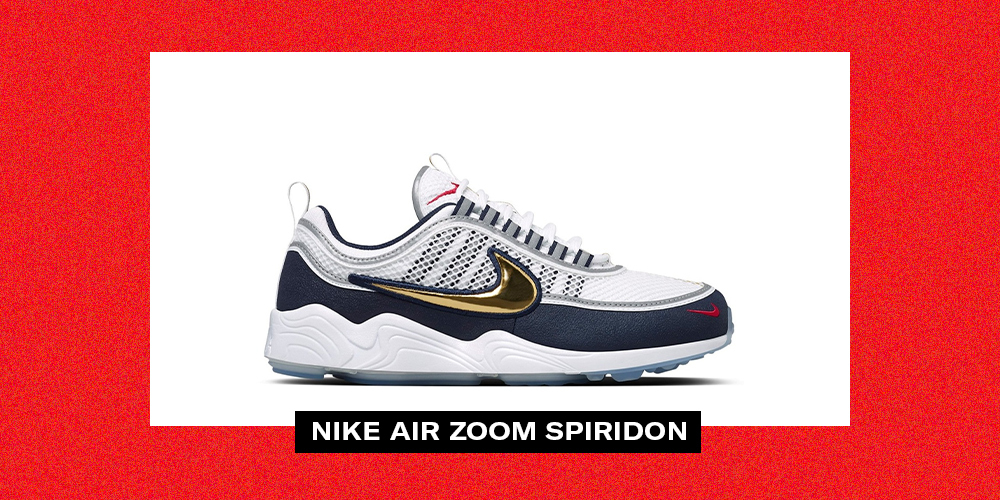 ---
Sneaker enthusiast
—
I try to avoid the hype cycle by recognizing that I don't need another pair of shoes. All my bases are essentially covered. It's fun to attempt to go for some of the hype releases by filling out raffles or trying your best to cart a pair on a first-come first-serve site, because then the Ls don't feel like you didn't at least make an effort. I will say that being in a waiting room for a pair of Yeezys is something I won't ever do again, because wasting someone's time shouldn't be part of the process for these companies. That's wack. Advice for someone who takes all the Ls: did you really want those shoes or did you want a chance to make $80 to $200? Because after the fees and shipping, you're really not missing out on much if you weren't ever going to rock the shoes. You've lost nothing. 
Recommendation: I would recommend the Air Max 90 or Air Max 97—either of these shoes, in their original colorways, should be a part of everyone's rotation at some point. I also hope everyone can get a pair of Space Hippies.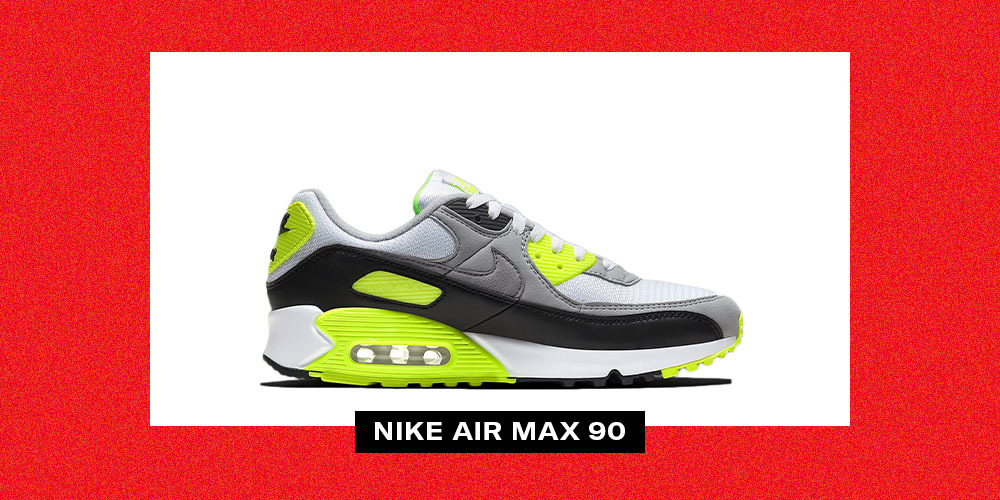 ---
Co-host, No Dunks Podcast
—
Between the leaks and the product shots and the on-foot pics and the celebrity co-signs, it's tough to remember there's always another shoe on the way. It's a game-changer when you remember how many "grails" you forgot you struck out on. 
Recommendation: The Merrell Hydro Moc is the shoe of the summer. Not sure if it's a sneaker but you can wear it with some GORPcore fits or fall in a lake wearing them and it's all good either way. Tie-dye socks really freak em.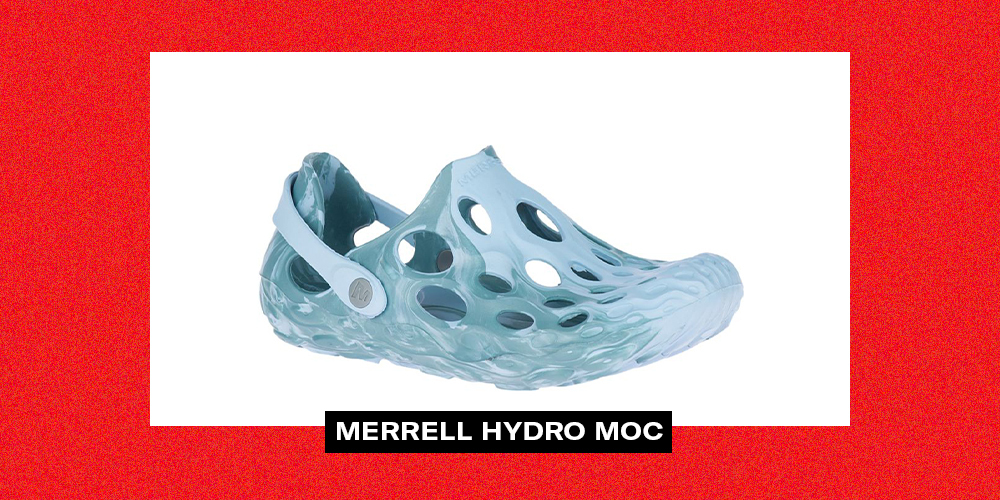 ---
Illustrator
—
There's plenty more to the culture beyond the most hyped sneakers. The real sneakerheads are adopting sustainable thinking. They understand their purchasing power and want more meaning and longevity behind the sneakers they buy whether it is environmentally friendly, vintage, vegan or made with upcycled materials. If you look at accounts like @hidden.ppf, @hartcopy and @archived.dreams, they are reviving life into the history of where the culture began. It's refreshing to see how people are repurposing and upcycling the sneakers that are readily available to them. The L can't stop us now.
Recommendation: The Nike Air Woven. It was launched in 2000, with a handwoven upper and insane colorways. My second pick would be the ACG Air Mowabb in rattan, bright mandarin and birch. Both of these are personal favorites.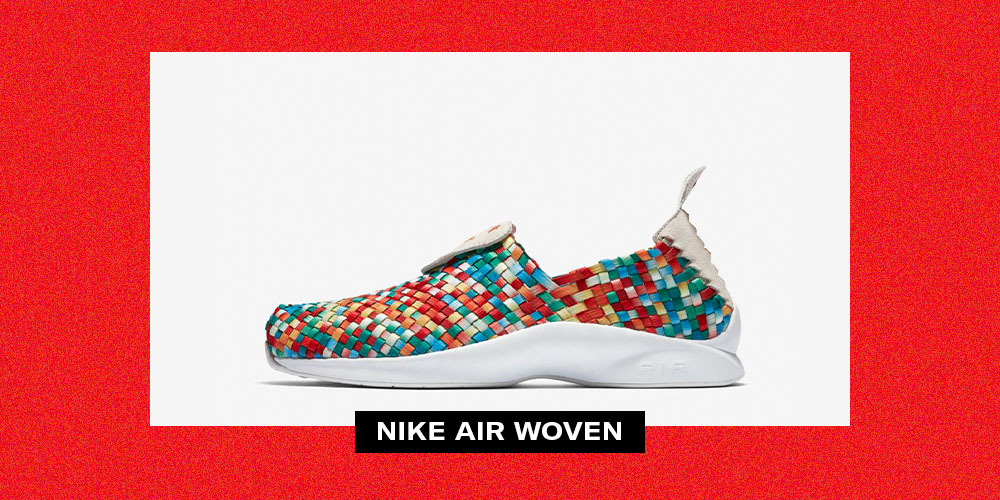 ---
Co-Host, The Sneak Diss Podcast
—
For people who take Ls personally, they should. The issue is people who take Ls and feel like the brands should care. We're in an era where everyone has the money and the means, and we literally beg brands to take what is sometimes upwards of $300. We have to do raffles to win the right to give you the money that we earned. Everytime we win a raffle it should say Congrats on winning the chance to pay us. It personally leaves me with the feeling of Did I really win?? It's psychological retail warfare. A win and an L defines you in a culture amongst strangers. We're in an era where I can create my own wins with money on third party apps and none would be wiser or it gives you even more status in the community because you can afford euphoria.
Recommendation: I would recommend the Reebok Classic Leather Legacy. Many people will see Reebok and immediately say nope, but this is an updated iteration of a classic OG Reebok. There are multiple colorways and they're priced at $80. It's clean and it's perfect with shorts and jeans. But this is the cycle we should be concerned about, because sneakers are being overlooked because they don't get the public look. When you walk down the street in these, no one is going to give them a second look because they wouldn't fall into the category of hype. I mostly blame Reebok for that but that's another write-up for another day.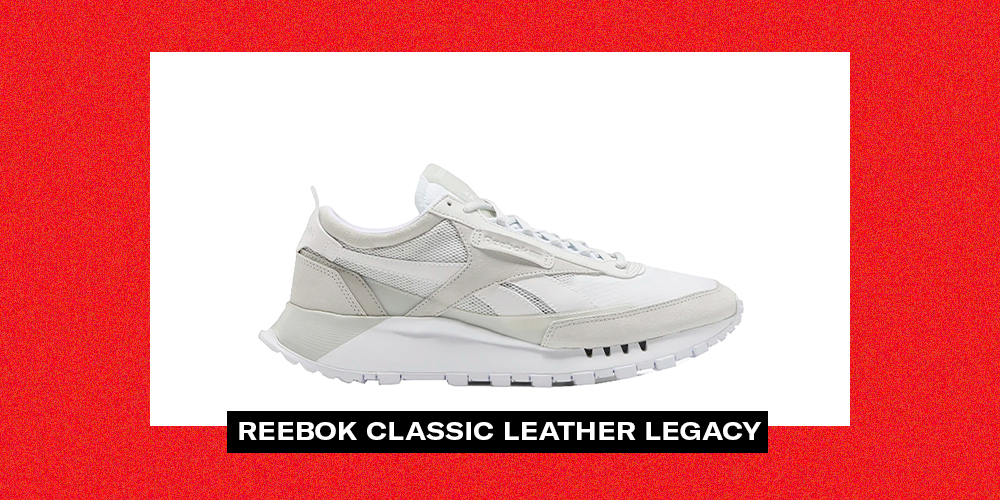 ---
Co-Host, The Sneak Diss Podcast
—
Everyone is susceptible to falling victim to the hype. I don't care how old you are or how long you've been buying sneakers. I don't know if being older helps with coping, as nostalgia often plays a role in disappointment. But I seem to be okay with missing a shoe after a couple days pass. The move on to the next release cliche is stupid, but it's not wrong. I don't like losing, but I think I've accepted that some things just aren't attainable without help. You have to learn to accept that paying aftermarket price may be the only way to get a shoe you really want. Just be cognizant that you don't have to pay aftermarket for everything. 
Recommendation: For a new model that I'm excited about that seems to have zero hype and is also super affordable: the Reebok Classic Leather Legacy. For a timeless model that has some hype but is also fairly easy to grab at retail: the Air Jordan 1 Low SE or the Air Jordan 1 Mid. My favorite low hype high comfort shoe is the New Balance 1530.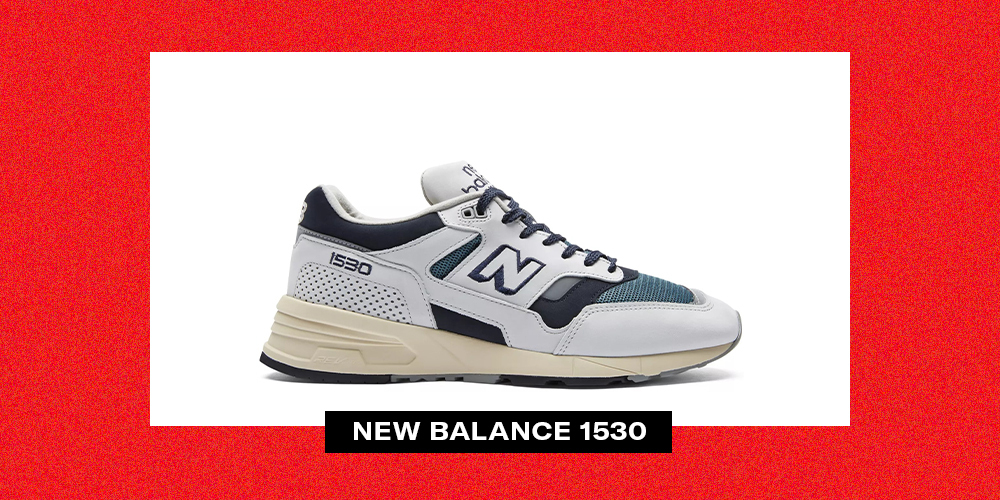 Latest posts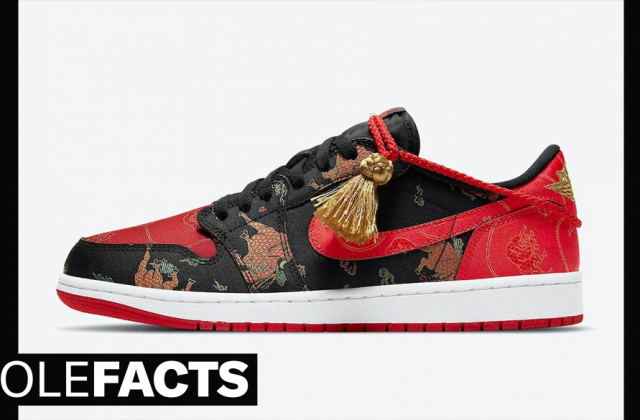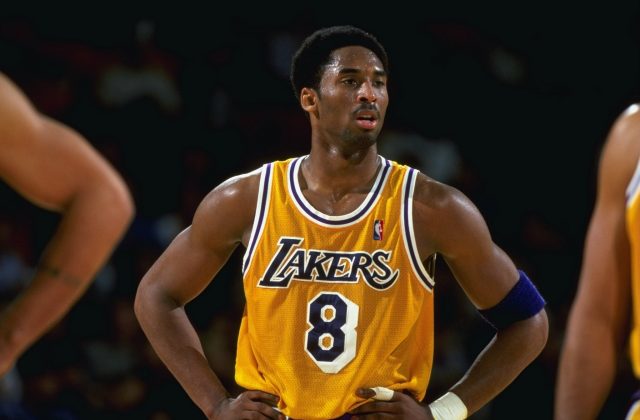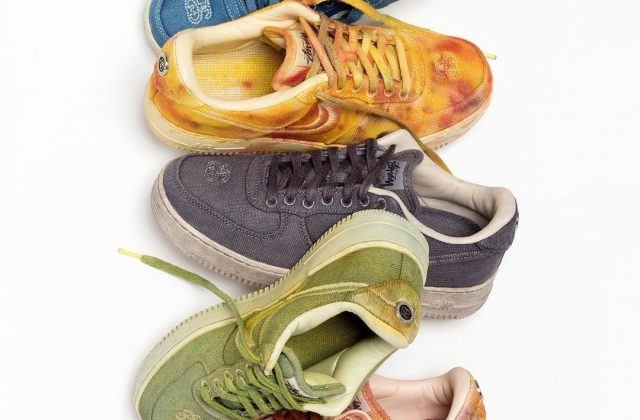 Stussy & Nike Hand Dyed AF1 Release Info
SoleSavy membership
A SoleSavy membership provides you the tools and resources you need to successfully purchase the products you want for retail.
Exclusive release information and links
Instant links to purchase shoes in your size
Access to SoleSavy Courses and Lessons
and LOTS more perks!
learn more
Stay in the loop
Sign up to receive emails about feature articles, the latest release info, and exclusive access to SoleSavy memberships.