SoleSavy's FW20 Pants Edit
By Dean Hilario
---
A wise man once said, "I propose we start dressing pants out, I'm saying we pick our pants first and we pick our pants wisely". That man is named John Mayer. If it's good enough for John Mayer, it's good enough for me. Temperatures are starting to dwindle down and the window for shorts and hoodie season is starting to close, it's time to start wearing pants again. And no, I'm not talking about the grey sweatpants you've been wearing all quarantine.
While there's nothing wrong with a pair of cargo joggers with a thousand tassels, there are a plethora of other options to wear with your sneakers and other footwear. Don't worry, I'm not just going to tell you to buy Homme Plissé's and call it a day. 
---
Denim
Photo : enjeanuitydenim 
Starting with a real wardrobe staple, there's not much that can be said about denim that hasn't been already. The key here is to find a pair that fits you well and fits the shoe that you want to wear. I prefer my jeans to be straight enough that it can go over a pair of Jordan 1s and Dunks. For more sleek sneakers like Air Max 1s, you can't go wrong with a slimmer pair with a crop. When it comes to jeans, Levi's is still king, the 501's and 505's are great cuts, especially some vintage pairs. For those looking to level up from Levi's, there is a plethora of Japanese denim that is worth looking at. Naked and Famous (Canadian-based who gets denim from Japanese mills),  Iron Heart, Momotaro, and Kapital are all great options in this space.
---
Double Knees & Painters
Photo : Aimé Leon Dore
Your favourite moodboard's favourite pants. Both workwear pants are great options for a wider silhouette without getting into baggy territory. While it's easy to get lost on a Grailed rabbit hole looking for the perfectly paint-splattered pair, you can get new ones directly from Carhartt, Dickies, and Stan Ray. Painter pants are the double knee's not-so-distant cousin. They are a bit less rugged but still adds workwear elements with the back pocket details. With workwear's rise in popularity, every brand seems to be making its own version of these nowadays. My pick for pants of the year so far would have to go to 18 East's Double Knee Pants with Aime Leon Dore's Carpenter Pants coming in at a close second.  The ALD Carpenters were most recently praised by Jian DeLeon during his episode of the Throwing Fits Podcast where he crowned them as the brand's best pants to date.
---
Trousers
Photo : Highsnobiety
I use the word "trouser" for more tailored-leaning pants. Specifically, ones that have at least a single pleat. While chinos are perfectly fine, I find trousers are more flexible and give a bit more edge to the rest of the fit. Most get a bit turned away from them because they think about trousers as too dressy but if you just substitute a pair of trousers with what you normally wear with chinos, they work just as well if not better. The barrier to entry is pretty low as one of the best trousers is only $40 which you can get from Uniqlo. Fit is king when it comes to these so be ready to get them hemmed and/or tapered as needed. The easiest fit is probably a slight crop as they will work well with a lot of sneakers like AF1s, Dunks, Jordan 1s etc. Noah consistently kills it with their tailoring and is one of the best places to look along with the likes of Beams+ and Jil Sander.
---
Cargos 
Photo : Chris Fenimore via Grailed
I would be remiss not to include Cargo pants on this list. Most brands have their own version of cargo pants, with YouTube and Instagram influencers even joining the fray. There are a ton of cargos to sift through so here are some starting points and recommendations. At the budged-friendly end, Rothco makes great cargos around the $40 range that are a bargain for the quality. Stepping up from that, Stone Island, John Elliott, and Maharishi have great offerings that are all distinct and unique to their respective brands. Personally, I will be waiting on more Gorecki Cargos from 18 East and these Engineered Garments are calling my name with all the extra pockets to keep my snacks in.
Latest posts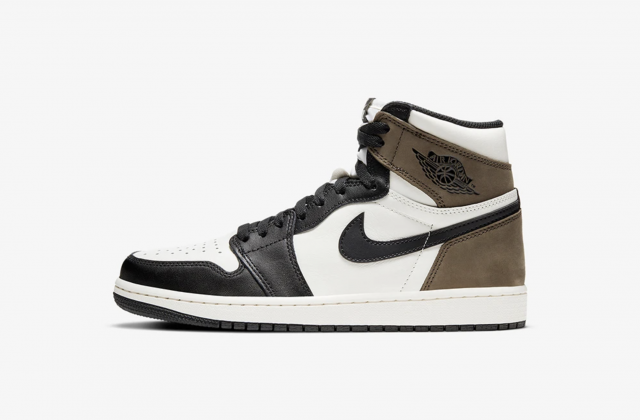 Drop List for Week of October 26th – November 1st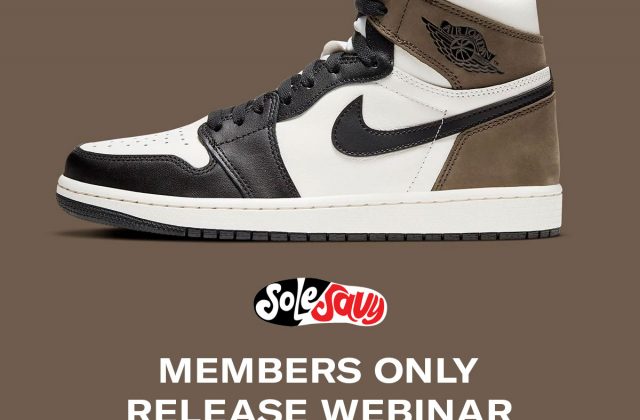 Members Only Mocha 1 Release Webinar
SoleSavy membership
A SoleSavy membership provides you the tools and resources you need to successfully purchase the products you want for retail.
Exclusive release information and links
Instant links to purchase shoes in your size
Access to SoleSavy Courses and Lessons
and LOTS more perks!
learn more
Stay in the loop
Sign up to receive emails about feature articles, the latest release info, and exclusive access to SoleSavy memberships.