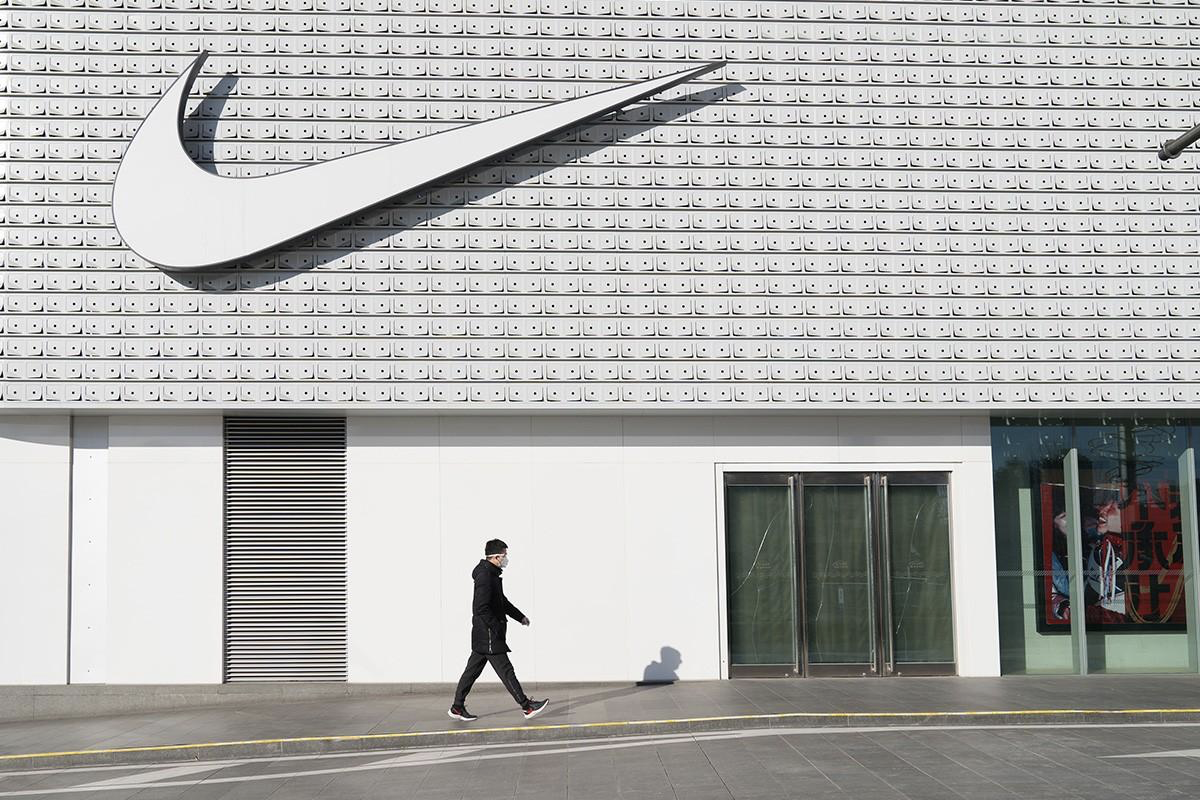 How COVID-19 is Impacting the Sneaker Industry
Before we begin, it is important to note that we understand sneakers should be the least of our worries during this global crisis. We encourage all members and readers to check in regularly with their local health and emergency organizations to make sure they are taking all proper steps to protect themselves and those around them.
With that being said, the spread of the Coronavirus and the rush to prevent it from reaching more people has already begun to have an impact on the sneaker industry and culture. From delayed launches to canceled events, we appear to be at just the beginning of this shift. This post will serve as a growing list of significant updates to the sneaker industry and related news. As a community-based company, we welcome our members and readers to flag any news we may have missed so we can continue to keep everyone updated.
February 4, 2020
Nike announces an estimated loss of $17 Billion USD in market evaluation. Read Nike's full statement here.
March 2, 2020
Nike has closed its European headquarters in Amsterdam for "deep cleaning out of an abundance of caution". According to Business Insider a Nike employee in Amsterdamn tested positive for the virus.
March 11, 2020
adidas sales drop 80% in Greater China compared to Q1 last year. Read more here.
March 12, 2020
Jordan Brand Classic Cancelled.
While not a sneaker first event, the Jordan Brand classic has become an annual tradition that spotlights the nation's top high school basketball talent and has a reputation for unveiling special edition sneakers. Read Jordan Brand's official statement here.
1:00PM EST

Our sources confirm what multiple outlets are reporting. A number of Spring 2020 Jordan Brand releases have been delayed, including the Air Jordan 6 DMP, Air Jordan 5 Fire Red and Air Jordan 13 Flint. Read more here.

2:00PM EST

Stock X CEO has released a memo assuring users the platform will remain open. Read here.

2:10PM EST

Sources tell us due to late shipments adidas is in the process of rescheduling releases. Some have also been canceled outright that are related to event-based moments like the Pharrell Williams x March Madness collection.
March 13, 2020
Melody Ehsani canceled the in-store release of her Jordan Women's OG collab in NYC and LA. The sneaker still released on her website and is scheduled for a wide release on March 19. Read more here.
3:00PM EST

KLEKT issues statement letting customers know they are experiencing logistical issues and setbacks related to COVID-19. "We are closely monitoring the situation and the recommendations from the WHO."

9:45PM EST

Nike officially encourages WHQ employees in Beaverton, Oregon to work from home after Portland and Oregon state declared a state of emergency. Read more here.
March 15, 2020
Nike has announced they are temporarily closing stores around the world including in the United States, Canada, Western Europe, Australia and New Zealand for the next 12 days in an effort to protect workers and shoppers from the coronavirus. The closure will last from Monday, March 16 to Friday, March 27. Read more here.
1:40PM EST

Philadelphia boutique Lapstone & Hammers close their retail location. Offer free shipping to all online customers during this time to encourage social distancing. Find the official statement here.

3:30PM EST

New York boutique KITH has closed down all locations in response to the virus, as has the popular consignment shop Stadium Goods. There is no set reopening date for either thus far. Both retailers' online platforms will continue to function as normal.

5:30PM EST

Canadian boutique HAVEN has also closed its brick and mortar locations until further notice. Previously arranged in-store pickups will be shipped domestically for free, as will all Canadian orders. The HAVEN online store will continue to function as usual otherwise.

9:00PM EST

Eddy Lu, the CEO of online reselling platform GOAT announces increased health and safety measures in the wake of this pandemic. In a public email, Lu stated:

"Following recommendations from the Centers for Disease Control and Prevention (CDC) and the World Health Organization (WHO), we have implemented increased cleanings and sanitizing procedures at all of our facilities. Seller Drop-Off locations in New York, Los Angeles and Miami, and have recommended all employees who can work from home, to do so."
March 16th
6:00PM EST

The following brands and retailers have also announced stores closures as a result of COVOID-19: New Balance, Vans, Under Armour, Concepts, Extra Butter, Bodega, Notre, Blends, SNS, Opening Ceremony, Image NY, and Round Two.

7:00PM EST

Adidas and Reebok stores will not be closing as a result of the virus. adidas Group CEO Kasper Rorsted revealed the news in an email to employees which stated: "We have to keep the company going and open for business to ensure that we can pay our monthly bills and salaries to everyone…"

He continued: "Closing down is easy, staying open in a healthy environment requires courage, persistence and focus."

An adidas spokesperson later clarified this does not mean their stores will never close down, but that as of the time being it is business as usual.

11:00PM EST

Footlocker's CEO confirms that all their North American stores will close from March 17th through 31st. This includes all Champs Sports, Lady Footlocker, Kids Footlocker, Footaction, and Eastbay stores.
March 17th
10:00AM EST

Canadian boutique Livestock closes all physical stores. All releases will be moved to online only with free Canada wide shipping for order over $50 and a shipping rate of $10 for orders under $50.

1:00PM EST

adidas reverses their decision and has closed all stores in Canada, Europe, and the US. Workers will be compensated for their lost hours. Closures will be effective from March 18th until the 29th. Some locations have closed early today such as Toronto, Canada's adidas Queen St. West location.

1:15PM EST

To ensure the safety of all Dior has decided to postpone its international draw for the launch of the Air Dior capsule collection. A new date for the Air Dior launch and for the pop-ups dedicated to the collaboration will be announced at a later date. Read more here.
March 18th
Nike donates $15 million USD to COVID-19 response efforts. The money is spread across various institutions and sources including: the global COVID-19 Solidarity Response Fund, the Oregon Health & Science University, the Oregon food bank, and several other organizations. These donations do not count the $1.4M Nike already donated in January to China Youth Development Foundation.
March 21st
Nike's newest  "Play Inside, Play For The World" ad campaign, calls on the world to stay inside and practice social distancing. The graphic adorns Nike's homepage and various social media platforms.
March 24th
New Balance donates $2 million USD to COVID-19 relief efforts. $1.5 million will go to 60 charities with whom NB has worked with in the past in other health and safety projects. The remaining $500, 000 will be split amongst three main areas: $200k USD in relief funds for Global Giving; $100k USD to No Kid Hungry's emergency food banks, and $50K from the New Balance Foundation for the Boston Resiliency Fund, Groundwork Lawrence, Good Shepherd Food Bank in Maine and the St. Louis Area Foodbank.
March 25th
Despite store closures, Nike's Q3 report reveals a 36% increase in digital sales, equating to nearly a tenth of the company's revenue this quarter. Nike experienced a 5% drop in physical sales, while stores in China are slowly beginning to re-open as they finally start to handle the nation's pandemic.
9PM EST
Nike begins development on "personal protective equipment" (PPE) for nurses and doctors on the frontlines. The PPE prototypes are being produced in conjunction with the Oregon Health and Science University.
March 27th
New Balance reveals plans to repurpose American factories to produce face masks for COVID-19 healthcare workers and patients.
April 1st
Multiple releases from Jordan Brand are having their release schedules changed. Some are being delayed while others are releasing a few days earlier:
The Air Jordan 6 'DMP' has been moved from April 18th to April 11th
The Air Jordan 5 'Fire Red' has moved to May 5th from April 25th
The Air Jordan 1 Retro High 'Royal Toe' has moved to May 9th from May 19th
The Air Jordan Delta SP 'Vachetta Tan' has moved from May 9th to May 14th
The Air Jordan 13 'Flint' has moved to May 30th from May 2nd
April 3rd
5PM EST
New Balance is projecting they will be able to make 100, 000 masks per week between their Maine and Massasuchesttes factories. Future plans include producing foot coverings, gowns, and other medical supplies as needed.
6PM EST
Following the closures of adidas' physical stores, the company has requested a loan of between €1 to €2 billion EUR from German bank KfW. adidas is just one of around 2500 companies that have filed for loans from KfW totaling to €10.6 billion EUR.
April 4th
A Nike warehouse in Memphis has been shut down after one of its employee's tests positive for COVID-19. The building was closed on April 2nd and employees have continued to be paid while the factory is sanitized. The Memphis location hopes to reopen by Sunday, April 5th.
April 7th
Nike announces they will be repurposing certain facilities in order to manufacture Personal Protective Equipment (PPE) for healthcare workers on the frontlines of this pandemic. In a press release, Nike discussed logistics and design:
"Nike's innovation, manufacturing and product teams have come together to provide for an urgent need: Personal Protective Equipment (PPE) in the form of full-face shields and powered, air-purifying respirator (PAPR) lenses to protect against the coronavirus (COVID-19)….

Nike's version of the full-face shield transforms elements of the brand's footwear and apparel into much-needed PPE. Collar padding once destined for shoes is repurposed; cords originally earmarked for apparel reconsidered; and, most important, the TPU component of a Nike signature—the Nike Air soles—reimagined."
Read the full press release from Nike here.
April 8th
adidas partners up with Carbon to 3D print 18,000 pairs of PPE masks every week for healthcare workers. The mask's translucent guard covers the entire face while the lattice that holds it all together is printed using the same mint green materials and techniques as adidas' FUTURECRAFT sneakers.
April 20th
adidas launches Giveback Donation program with proceeds going to the WHO's Solidary Response Fund.
April 21st
Supreme announces a new Box Logo tee designed by Takashi Murakami will release on Friday, April 24th. 100% of the proceeds will go to HELP USA.
April 22nd
As of yesterday, Nike has donated 250, 000 disposable face masks to NYC and 130, 000 Nike produced face shields and PAPR lenses throughout Oregon, Memphis, Greater Boston, and St. Louis healthcare systems. The brand has so far donated a total of $17.5M USD.
April 27th
12% of all StockX staff has been fired due to economic complications stemming from COVID-19
April 28th
A report by Business Insider is published revealing that seven StockX employees have allegedly tested positive for COVID-19 at various US facilities as the company remained open despite State orders to shut down and quarantine.
April 29th
StockX's CEO denies allegations laid out by Business Insider.
May 4th
9AM EST
HELP USA thanks Supreme for donating the $1,052,040 USD raised from their Murakami Box Logo tee sales. Considering the $60 USD retail price of the tee, this equates to roughly 17, 534 units shirts sold. This is the closest thing to official stock numbers ever given by Supreme regarding any of their releases.
12PM EST
Nike donates 30,000 pairs of the Air Zoom Pulse sneaker to healthcare workers around the world.
May 8th
New Balance donates over $1,000,000 USD of shoes to frontline medical workers in the New England area and St. Louis, Missouri.
*This list will be updated as news becomes available.
Photo: Getty Images / Andrea Verdelli
Latest posts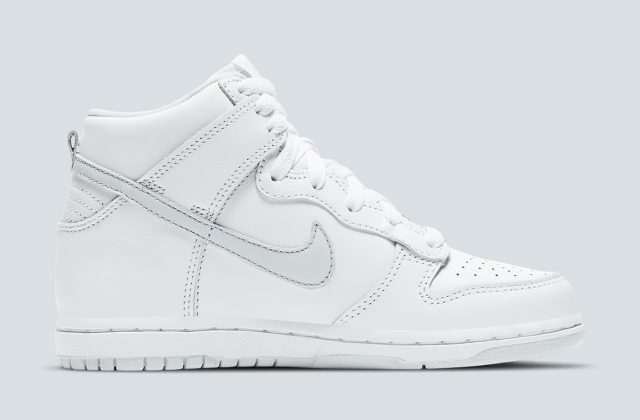 Nike Dunk High SP "White/Grey" Releasing In 2020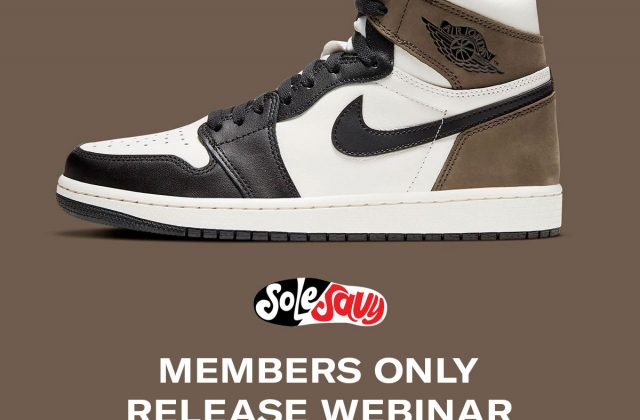 Members Only Mocha AJ1 Webinar is Tonight!
SoleSavy membership
A SoleSavy membership provides you the tools and resources you need to successfully purchase the products you want for retail.
Exclusive release information and links
Instant links to purchase shoes in your size
Access to SoleSavy Courses and Lessons
and LOTS more perks!
learn more
Stay in the loop
Sign up to receive emails about feature articles, the latest release info, and exclusive access to SoleSavy memberships.