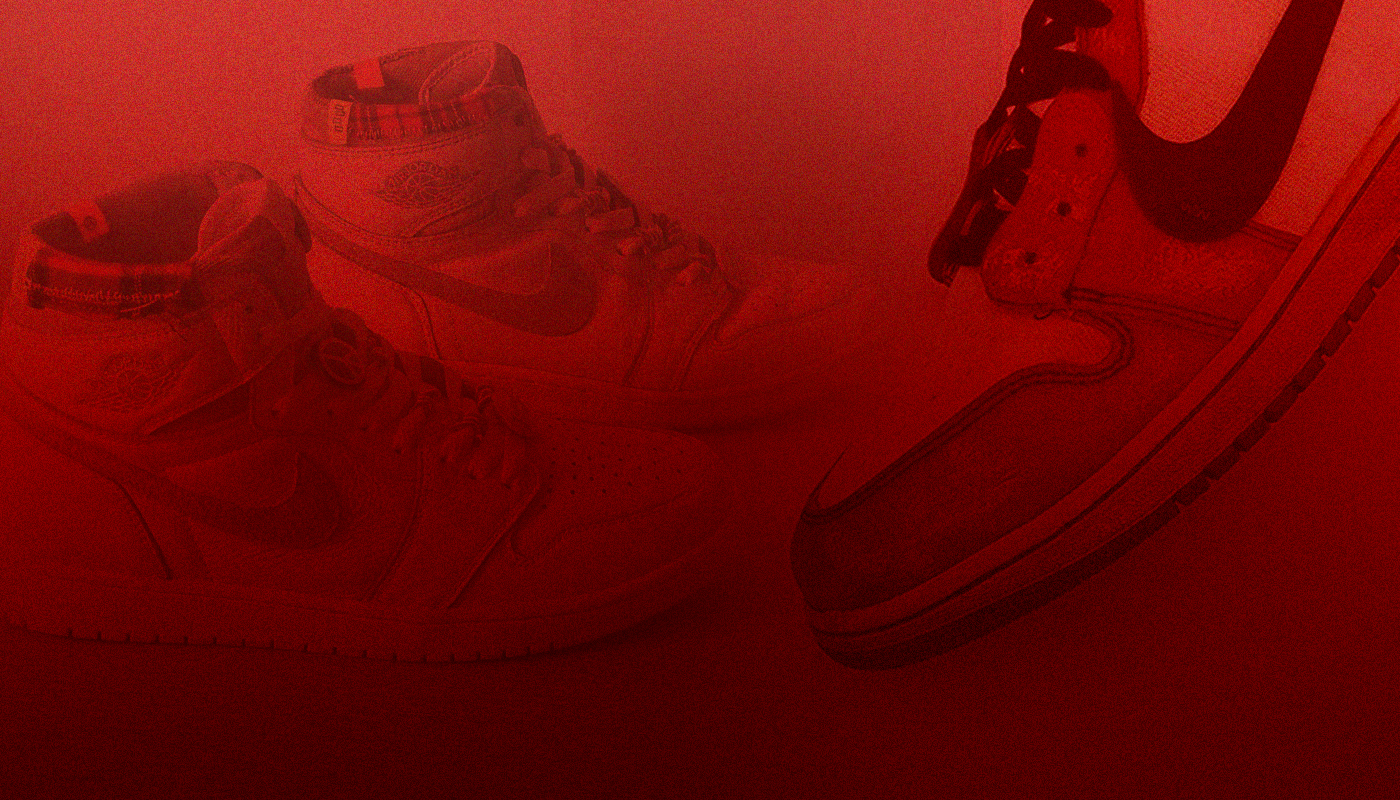 How Old Sneakers Became The Hottest New Trend
—-
Traditionally, most sneaker collectors will do anything to keep their shoes looking new and unmarked but a fascinating breed of sneakerheads have begun a trend that seemed unthinkable in years past—intentionally aging and scuffing up coveted kicks. Additionally, the explosion of vintage goods has sneaker enthusiasts pivoting from clean and pristine, and instead opting for pairs that carry an aged aesthetic. 
In some cases, it means chasing a pair of sneakers that look pre-worn or are deconstructed by design. In other cases, it involves coming up with creative ways to age a pair of shoes and make them look older. Better yet, there are even collectors who will hunt down and attempt to restore or replicate vintage pairs of shoes through different forms of customization. 
The trend itself is nothing new, however. Collectors and customizers alike have spent years chasing down older, vintage pairs of sneakers. And while it's difficult to pinpoint exactly how or when the trend began, a number of releases in recent years seem to have pushed the movement forward. 
One example is the 2018 collaboration between Air Jordan and Los Angeles-based fashion boutique Union. The capsule, which included Black Toe and Storm Blue pairs, was inspired by vintage Jordan Brand products.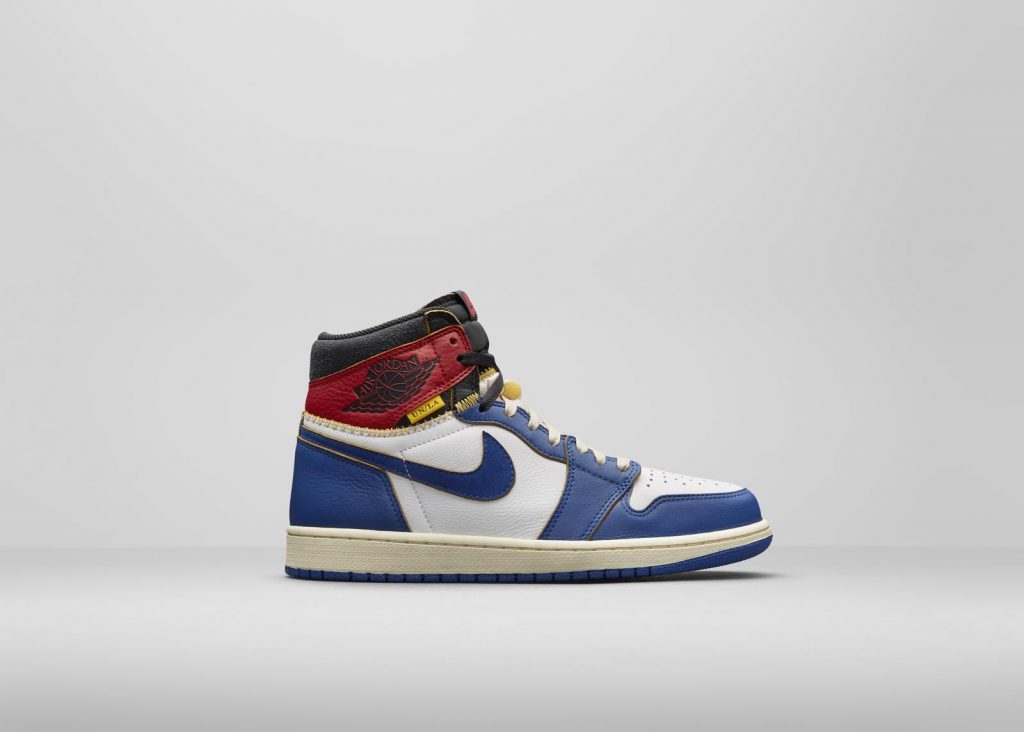 Union owner Chris Gibbs says that the design is a reference to the late '80s and early '90s. According to Nike, he frequents flea markets and vintage stores, which in turn fueled his appreciation for vintage and passion for products that recall past eras. 
The stitches, which bind together the lower quarter of the shoe and the upper collar, are a nod towards do-it-yourself culture and hunting for vintage sneakers and apparel. 
Nigel Sylvester's 2018 Air Jordan 1 Hi OG NRG is another model that opts for a distressed and well-worn look. The heavy scuffs and markings mimic the wear and tear that comes from Sylvester performing tricks on his BMX bike.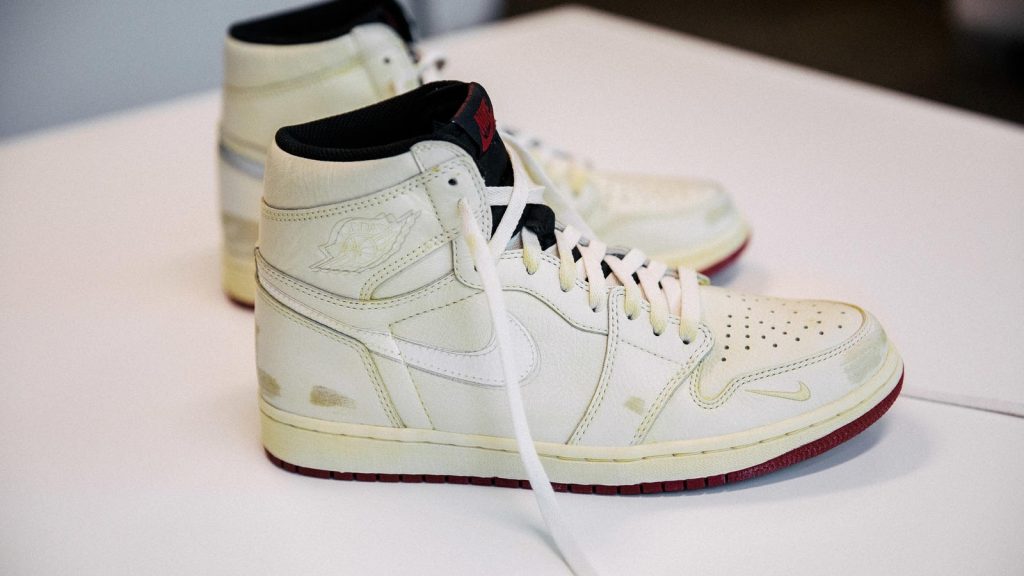 Similarly, Pasadena-born skateboarder Lance Mountain introduced two pairs of Air Jordan 1s — one high in 2014 and one low in 2019 — that were meant to be worn to reveal unique designs underneath.
The high pair, which comes covered in white and black DIY-style paint, unveils a Chicago and Royal colourway over time. Mountain's Air Jordan 1 Low would come covered in a brown canvas, which when cut or torn off, reveals a Royal and Carolina Blue colourway. 
Even Virgil Abloh, one of the most famed designers to ever collaborate with Nike, injected do-it-yourself and deconstructed motifs into "The Ten." Nike says that during his first visit to Beaverton, he rebuilt a pair of triple-black Air Force 1s with an X-acto knife and markers.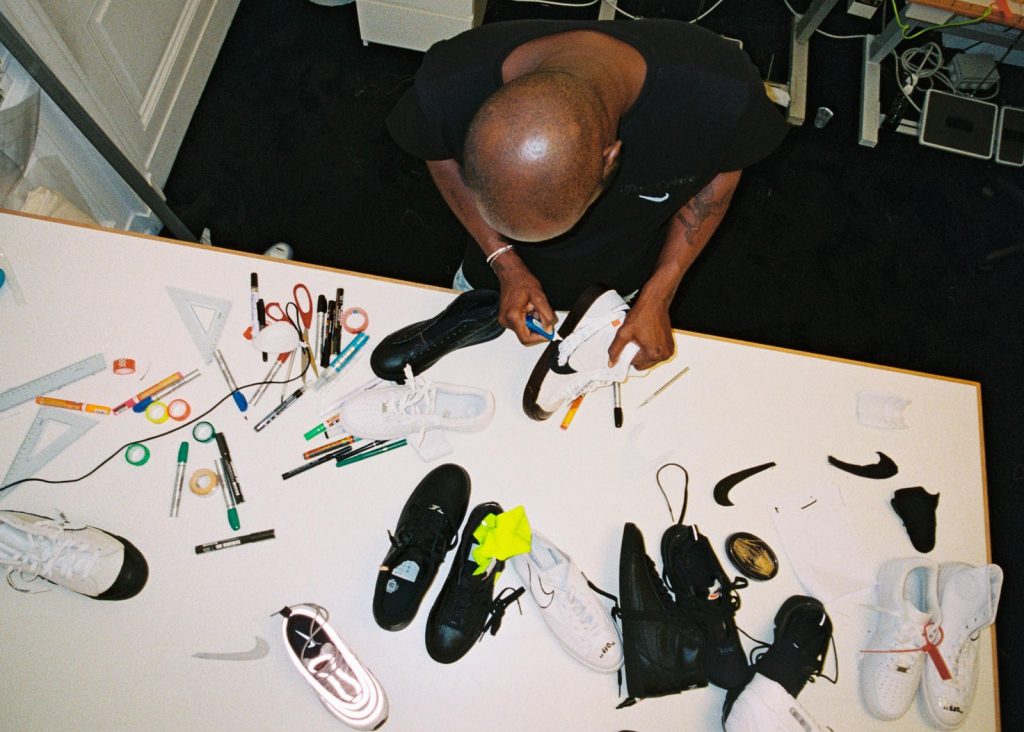 When he released the 10-piece capsule, he continued to follow that path, dividing his shoes into two themes. One of his themes was "revealing," which focused on "hand-cut, open-source, and reconstructed" styles on models like the Air Jordan 1, the Air Max 90, and the Blazer Mid.
Another key factor is the influence of social media accounts that have built a following through curating and educating about aged and vintage shoes. Phillip Leyesa, known on social media as Philllllthy, is a vintage sneaker customizer that's been making news lately. One of his most recent projects involved adding an aged and distressed look to a pair of Chicago Off-White Air Jordan 1s for NBA point guard and known sneakerhead Shai Gilgeous-Alexander.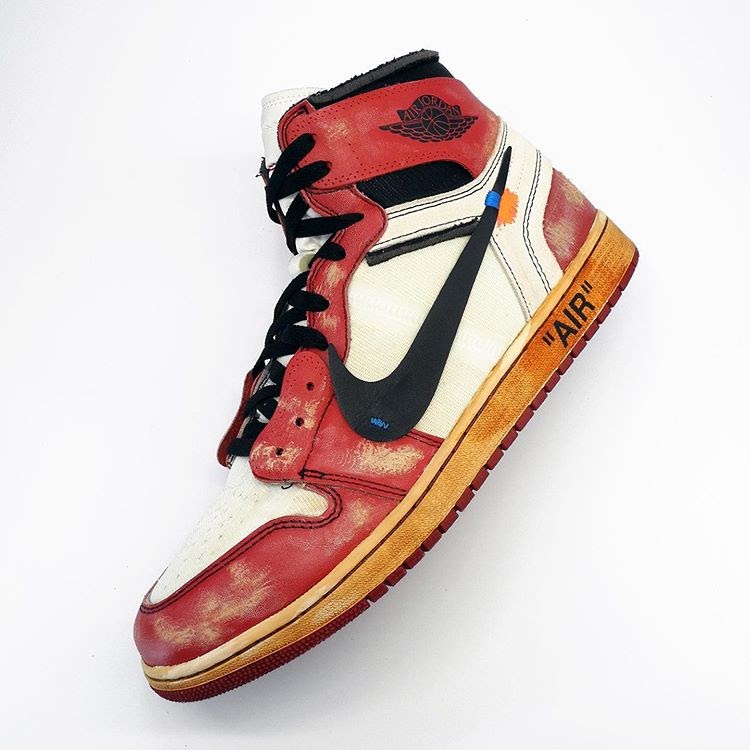 He also applied a similar look to a pair of "NC to Chi" Jordan 1s for American actor and comedian Michael Rapaport. 
Another example of the aged sneaker trend is Foxtrot Uniform, a team of two collectors who have gained nearly 14,000 followers through their love of 1980s sneakers. 
The page started as a "hobby account" but after developing a fan base, it evolved into a small business that sells sneaker accessories and a select number of restored and customized pairs. One of their most popular products is their vintage shoelaces, which use a thicker weave that replicates the laces that were produced for 1985 Air Jordan 1s. And despite carrying a higher price point, they never fail to sell out. Their most recent drop of cream-coloured laces saw more than 1,000 units sold — their biggest release yet. 
Some of their custom work includes replicating the "unicorn" pairs that they coveted for so long. 
"I was always into vintage sneakers and over the years, I fantasized about some 'unicorn' pairs that appeared in Boon Magazine in the 1990s," Fox, the founder of the company, tells Sole Savy.  "Having developed some of the skills over the years, we realized that we could actually make them ourselves by obtaining the right donors and parts." 
One of Foxtrot's most notable projects is a custom pair that replicates a player-exclusive Air Jordan 1, which comes in a black toe colourway but with a black tongue. According to Sole Collector, the fabled pair is a one-of-one that was made in 1984 and is rumoured to be the pair used in Jordan's "infamous Jumpman photo."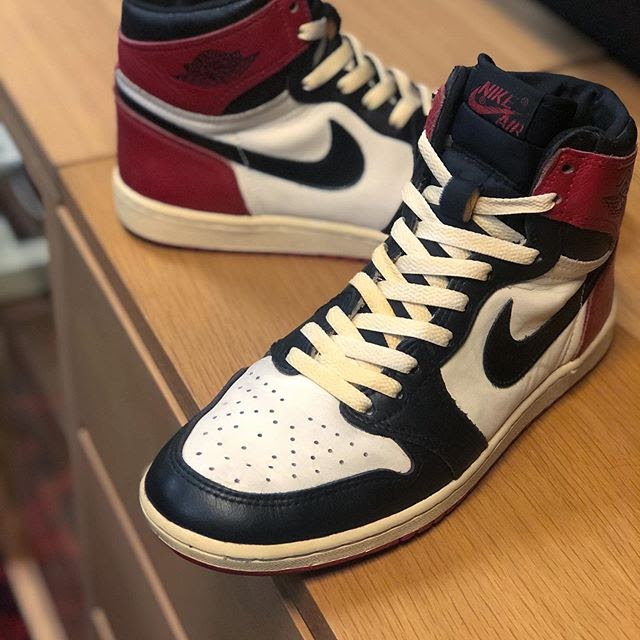 "We believe that there is only one pair in existence," Fox explains. "Kris Arnold owns one side of it and another collector owns the other." 
"We used a pair of Chicagos and painted the toe and lace panels black, and attached a donor tongue from a 1985 Bred. So all the parts are original from 1985." 
Custom projects taken on by the team can vary in completion time, especially since they constantly receive new requests and challenges to take on.
"A lot of the projects we take on now are new ideas so they take longer," Fox says. "I'd say weeks to months but once the first one is done, we can execute them easily." 
One of their most recent projects, which has yet to see completion, involves replicating a pair of Natural Grey Air Jordan 1s that the team had "repaired" with tartan fabric and stitching.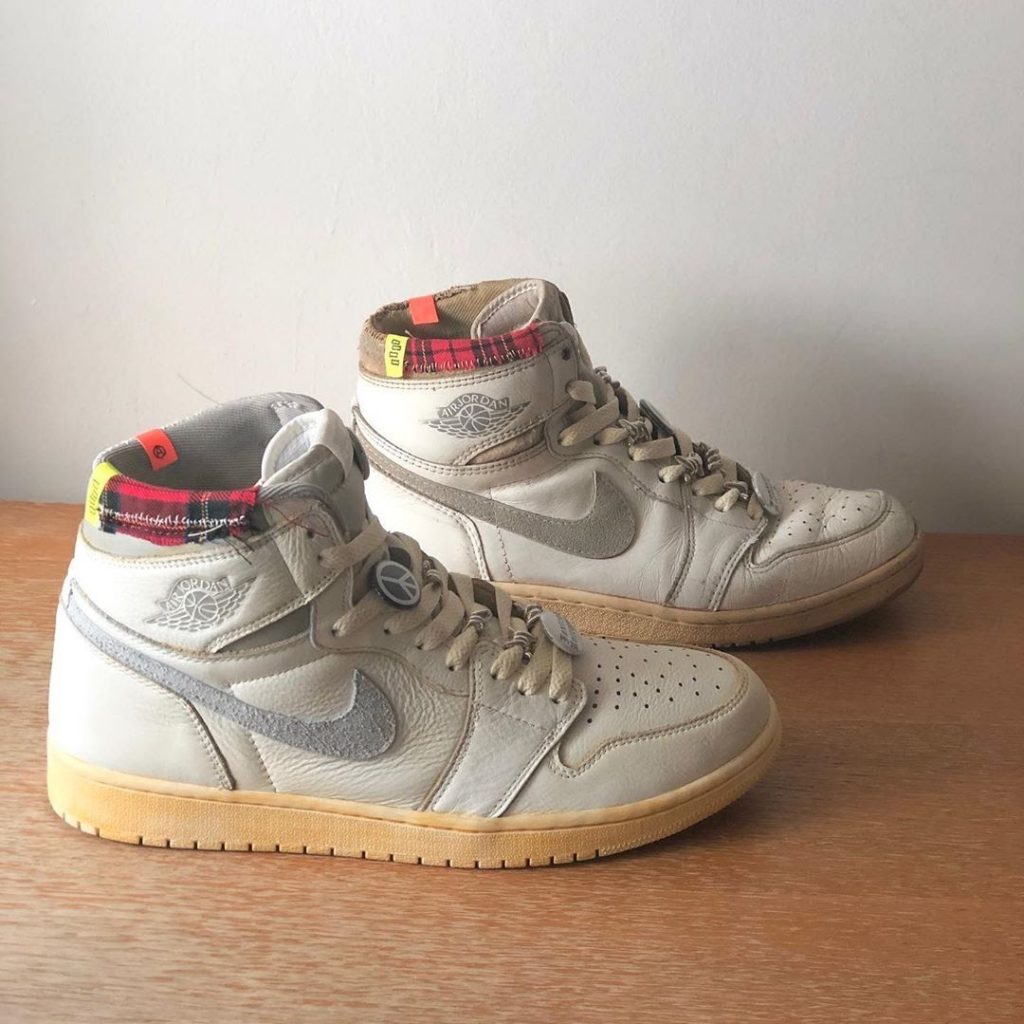 "For that project we were developing parts on the go. So for this project, we had to produce a matching natural grey tongue label and also source a leather that's close to the 'griptape' swoosh on the originals. There's a lot of waiting but we wanna make it as good as we can." 
The team at Foxtrot Uniform also sees their passion for older sneakers as a way of practicing sustainability and giving sneakers new life. 
"I'm a believer of not over consuming and believe that collecting vintage means not being part of the problem," Fox stresses. "We kinda took on being part of the solution by producing replacement laces with a fade and OG weaving and replacement tongue labels for those who have theirs worn off." 
And regardless of how or why this trend gained popularity, it's something that Fox says he's "been waiting for to happen." 
"I'm guessing that between the rappers influencing this generation and the acceptance and emergence of more DIY artists out there, the kids are gonna latch on,"  Fox says. 
"It's almost like a revolution from the nerdy collector that keeps everything deadstock and gets bothered by their shoes creasing."
"It's cool. It's punk and very self-expressive. I see people skating in their nice kicks and being really expressive with their outfits. I myself, am constantly downgrading my pairs for wearing. I keep finding more beat but wearable pairs for me to add stuff to." 
As for how Foxtrot Uniform plans to move forward from here, they'll continue to tackle new projects and develop new ways to give sneakers an aged look. Future projects include more faded laces, midsole stainers, lace locks, and perhaps even a vintage-inspired sneaker production. 
So while companies and collectors may continue to seek the latest and greatest, it appears that there will always be a desire for making old sneakers new again. 
Latest posts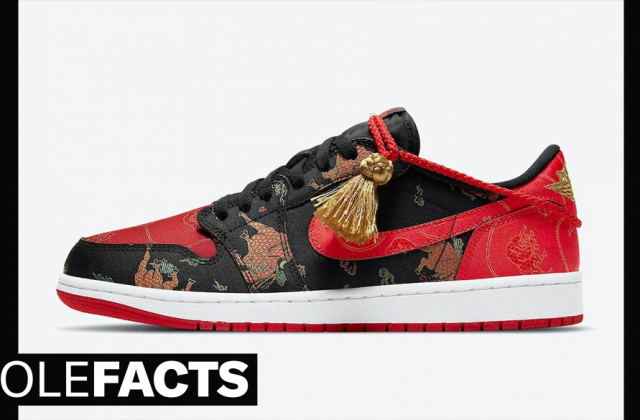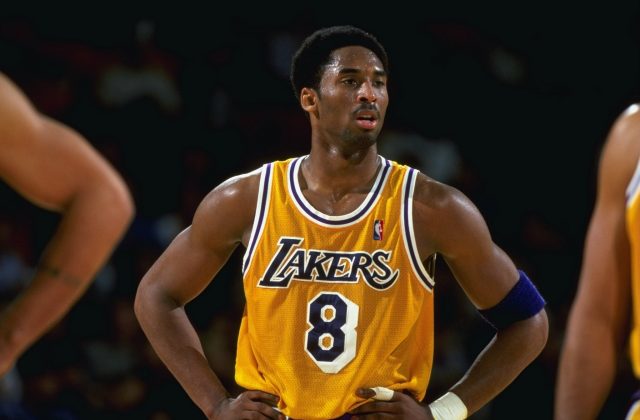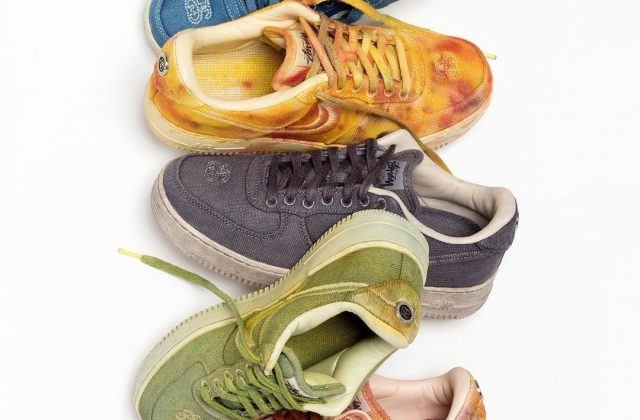 Stussy & Nike Hand Dyed AF1 Release Info
SoleSavy membership
A SoleSavy membership provides you the tools and resources you need to successfully purchase the products you want for retail.
Exclusive release information and links
Instant links to purchase shoes in your size
Access to SoleSavy Courses and Lessons
and LOTS more perks!
learn more
Stay in the loop
Sign up to receive emails about feature articles, the latest release info, and exclusive access to SoleSavy memberships.