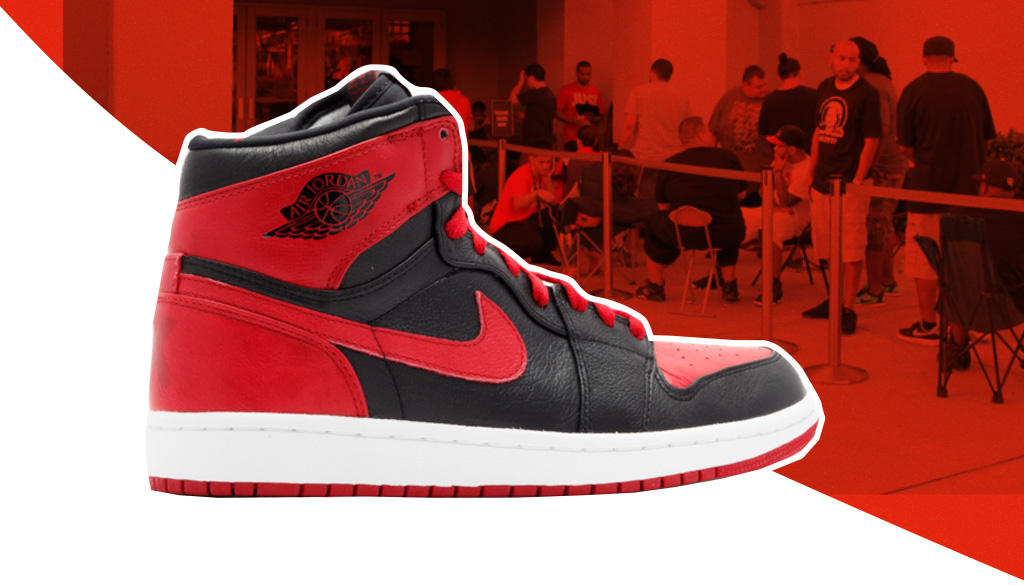 How the 2011 Air Jordan 1 Banned Shifted Sneaker Culture
–
Nine years ago, sneaker culture was exploding and falling apart all at once.
Blogs had boomed, making intel once hidden in the crevices of forums easy for all to understand. At the same time, social media was outgrowing its infancy, spreading the same information exponentially and coining online clout as the universal new currency.
In 2011, sneaker culture was officially mass culture. 
Demand was soaring, but supply and distribution channels were not prepared. The recession of the late 2000s had put out many of the boutiques that birthed the modern chase while major malls were reacting to riotous crowds with every holiday launch of the Air Jordan 11.
Sought after sneakers have always been hard to get and the chase has always been half the fun. The problem with 2011 was the entire internet was suddenly storming the real world to cop kicks.
So, why not drop a fire quickstrike in the heat of the summer in the last place anyone would ever look?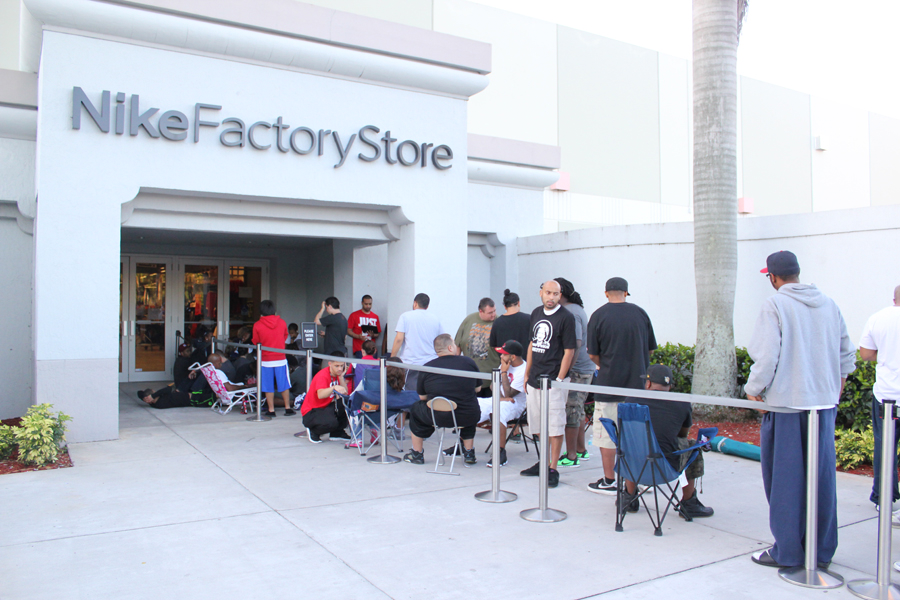 In 2011 and every year prior, the most coveted kicks did not release in June and they did not release at the outlets. The glitch in the matrix occurred with the off-kilter launch of the "Banned" Air Jordan 1.
Retelling Jordan Brand's most infamous story in the most unorthodox fashion, the X-marked Banned 1s released at the outlets with little warning and absolutely no explanation. First seen in leaked imagery in August 2010, seeded celebrities like Fat Joe were popping up with the thematic Black/Red Air Jordan 1s by October 2010. 
Despite the Banned 1s being one of the most recognized sneakers in all of history, everything surrounding this story laden launch was strange. Oddest of all was the timing.
Leaked imagery and rappers getting shoes early was nothing new in 2010, but a retro release resurfacing only a year after it was infamously discounted was odd in any era.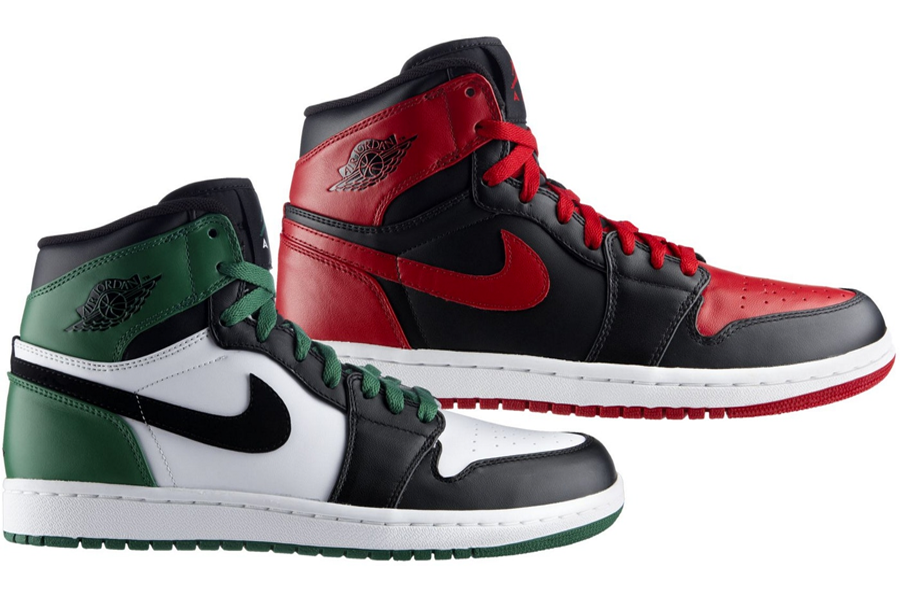 Yes, in 2009 the Air Jordan 1 Black/Red returned for the first time in eight years and only the third time ever by way of the Air Jordan 1 60+ Pack. Released at a time when Dunks were dying and bulky sneakers were all the rage, the slim and sleek look of the Air Jordan 1 was unappealing at the moment. Toss in a $225 price tag, lackluster leather and Jumpman tongue tagging and these weren't hitting. In only a matter of months, packages were discounted and all estimates pointed to putting the Air Jordan 1 back in the vault.
So, if no one wanted Air Jordan 1s in 2009 why would samples pop up in 2010? More importantly, why would they want them in the same colorway that just tanked?
During the backend of 2010 and early on in 2011, updated "Banned" 1 samples with special edition packaging began popping up with variances in 'X' stamping and grade of leather. As more images appeared, more intrigue followed. Even though Black/Red 1s had just dropped in 2009 and sat on shelves, this on the nose storytelling mixed with thematic frills was beginning to bubble all over the internet.
In a sense, the curiosity around the "Banned" 1s heading into 2011 was as bigger a catalyst for buying than actually wanting to wear them.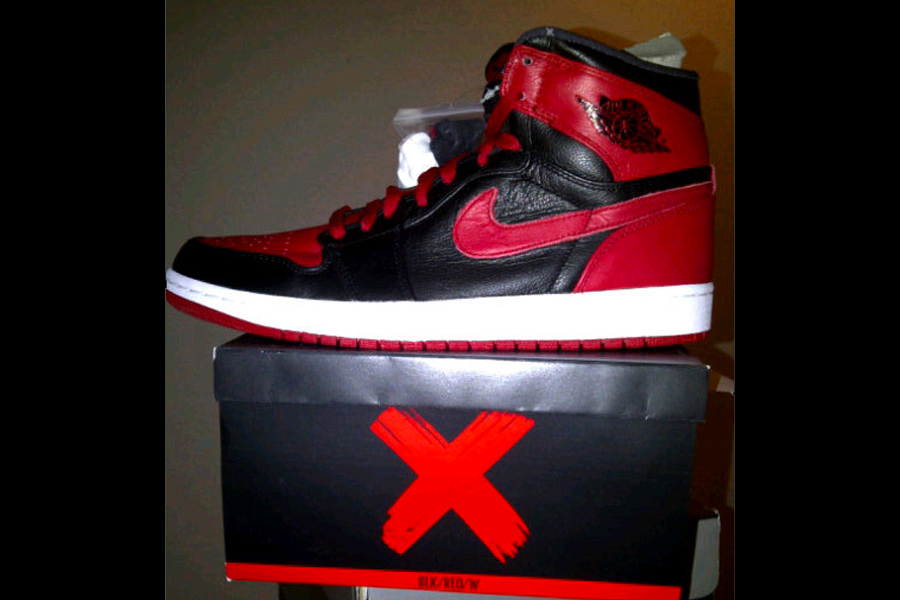 Midway into 2011 questions still loomed: what exactly would these new "Banned" 1s look like and where would they actually release?
After a long period of leaks and months of uncertainty, the unlikely happened: the new "Banned" Air Jordan 1s surfaced at a Nike Factory Outlet Store in Portland. 
While come-ups could be common for outlet shoppers at that time and Portland sneakerheads always possessed an unfair advantage, getting a mysterious retro release ahead of any drop details from a factory story was all but unheard of. Soon word spread that this was not by mistake and that the Banned 1s would officially be releasing exclusively at Nike Factory Outlet Stores across the country.
With social media convo and blogs disseminating the information, Nike PR smartly sat back to see how these planted pairs could organically, and virally, create buzz.
And boy did they ever.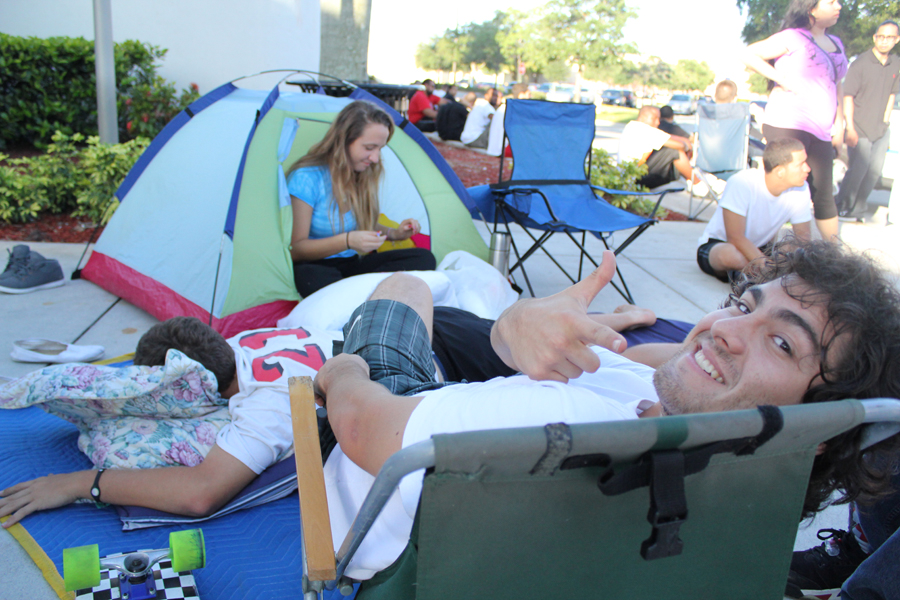 Fans flocked to factory outlet stores across the country when word spread that pairs would release on June 1, 2011. Wasting no time, campouts occurred in the heat of the summer as if it were Best Buy on Black Friday. Legend had it that only 9,000 pairs were produced, working out to about 100 pairs at each outlet location. Wristbands were handed out, pairs were priced at $125 (or $109.99 depending on the location), with big winners and unlikely losers all caring much more about the Air Jordan 1 than they ever had before.
Was building a buzz around the Air Jordan 1 exactly what Nike planned all along? 
Oddly enough, it would appear no.
Generally speaking, a limited sneaker launch is done to create energy around an inline model poised to trickle down in the next year. As it would go for the Air Jordan 1, 2011 would only see the clunky "Color Pack" launch after the "Banned" hysteria to somewhat limited availability but next to no fanfare.

In 2012, the Air Jordan 1 would revert to late '00s mediocrity with a slew of Phat forays and poorly executed vulcanized low tops. The lone bright spot for the AJ1 in 2012 would be the cult classic KOs returning, only undercut by rounded remodeling and the fact that they had just returned in 2010 after 25 years in the vault.
At this point, it was fair to wonder if anyone would ever care about the Air Jordan 1 ever again, or better yet if they'd ever have another Air Jordan 1 to care about.
And then 2013 happened. 
With demand for "Banned" 1s soaring in 2011 and 2012 thanks to on foot endorsement from Kanye West, A$AP Rocky and Travis Scott in '01 and '11 iterations, the market was more than ready for a rerelease and the Beaverton brand had a slew on deck.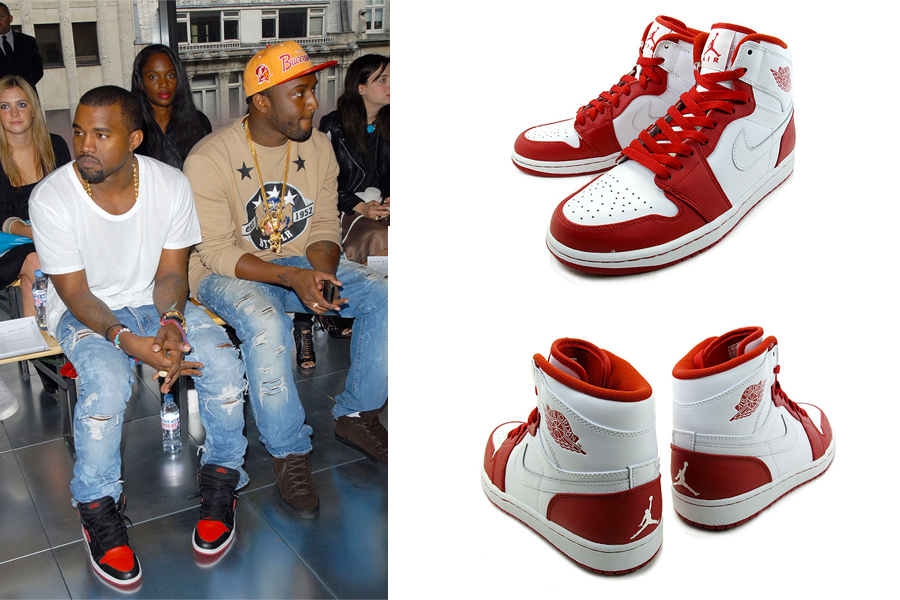 In 2013, OG 1s came back in a big way with "Black Toe," "Shadow" and "Banned" 1s all launching that year. Learning from the 2011 "Banned" experiment, high cuts, quality leather and Nike Air tagging were all in tact with allocations feeding the masses but still creating a chase.
In 2014, the momentum that all began with the "Banned" 1s turned another corner when the shoe exploded into OG referencing colorways through Lance Mountain and Fragment collaborations. Suddenly the floodgates were open for Air Jordan 1s in tasteful, high top cuts. For every year that followed, the inaugural Air Jordan would grow stronger and stronger in both limited and GR takes inspired by OGs but not hailing from '85.
The root of this revival all stems from the chase created by the 2011 "Banned" Air Jordan 1 launch. Oddly at the outlets and adjacently co-signed by Kanye, the Air Jordan 1 went from forgotten favorite to menswear staple.
It's easy to forget, but 2011 was a year that brought us a true hoard of actual grails – Concord 11s, Royal Foams, Ray Allen 13s, Kennedy 999s, Doernbecher 4s, both Cement 3s and the first ever MAG retro. Oddly enough, the one shoe that proved to push the needle for the entire decade was the Banned 1s.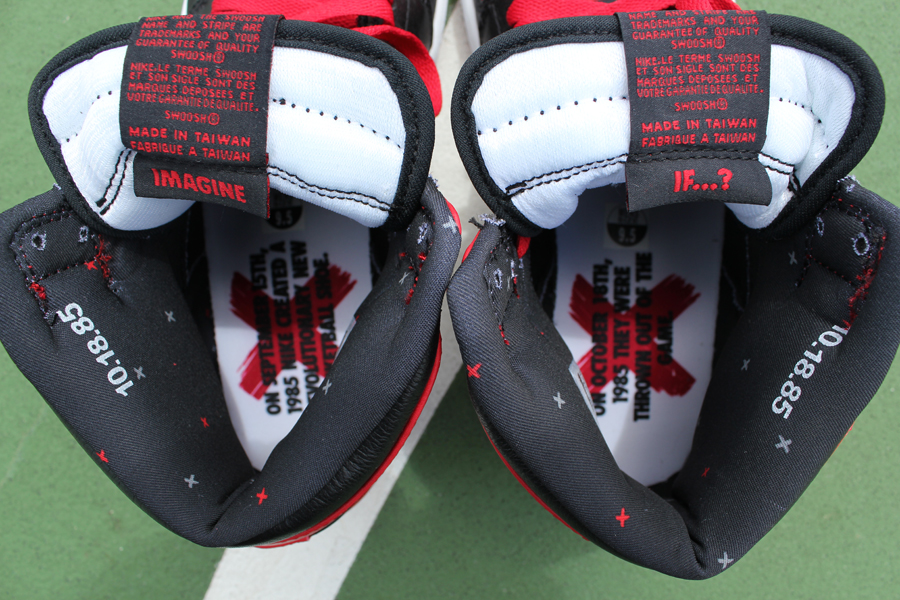 Since the launch, the Air Jordan 1 has defined street fashion and sneaker culture, recreating the coveted chase and making nicknames and their accompanying stories common knowledge.
At the time of release, it felt like the intention of the "Banned" 1s was to create more traffic and interest to the Nike Factory Stores. The Swoosh had plenty of discounted products to move and even in a pre-SNKRS world there was much talk of Nike moving to more direct-to-consumer sales.
Oddly enough, the unorthodox launch of the "Banned" 1s signaled something much different happening. By quickly reversing the stigma on the Air Jordan 1, aftermarket hype soon created a colossal clout that in turn made discounted products entirely undesirable to the new crop of sneakerheads. Novice shoe shoppers were no longer hitting sale racks to build up their collections, instead they were chasing hype for a chance at instant inflation.
On the other hand, maybe the "Banned" 1 experiment was exactly what the expanding sneaker culture needed right at its tipping point. As new tools and new consumers multiplied the market, Nike was able to resurrect the model that truly started it all. Suddenly, lifelong collectors and newbies were united in their interest amongst the most storied shoe in sneaker history and one with universal wearability.
It all shifted in 2011 and it all started with the "Banned" 1s.
–
Air Jordan 1 "Banned" campout – Photo by Clyde Edwards
Air Jordan 1 60+ Pack
Air Jordan 1 "Banned" preview – Photo by Fat Joe
Air Jordan 1 "Banned" Campout – photo by Clyde Edwards
Air Jordan 1 "Color Pack" Red – Photo by ltd
Kanye West wearing the '01 Air Jordan 1 Black/Red in 2011 — photo by Stuart C. Wilson/Getty Images
Photo by Clyde Edwards
Latest posts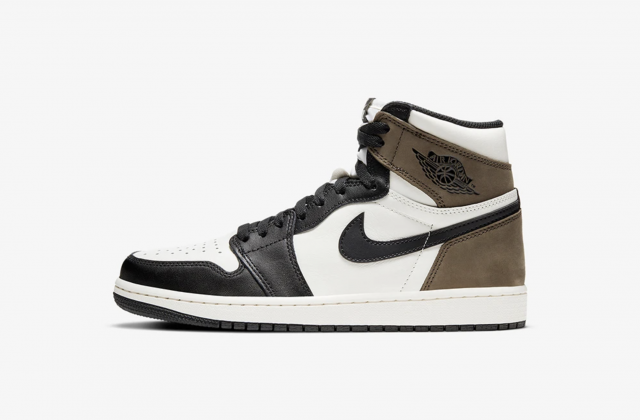 Drop List for Week of October 26th – November 1st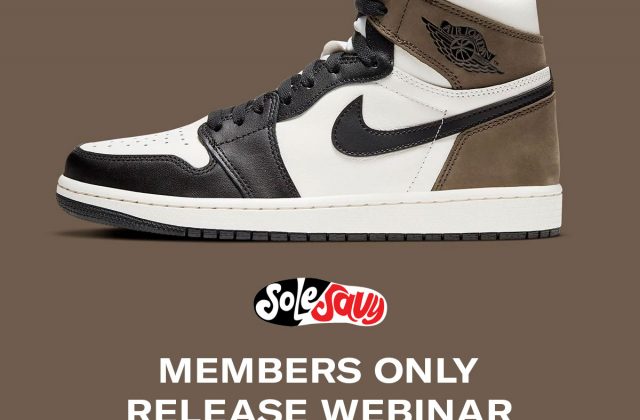 Members Only Mocha 1 Release Webinar
SoleSavy membership
A SoleSavy membership provides you the tools and resources you need to successfully purchase the products you want for retail.
Exclusive release information and links
Instant links to purchase shoes in your size
Access to SoleSavy Courses and Lessons
and LOTS more perks!
learn more
Stay in the loop
Sign up to receive emails about feature articles, the latest release info, and exclusive access to SoleSavy memberships.