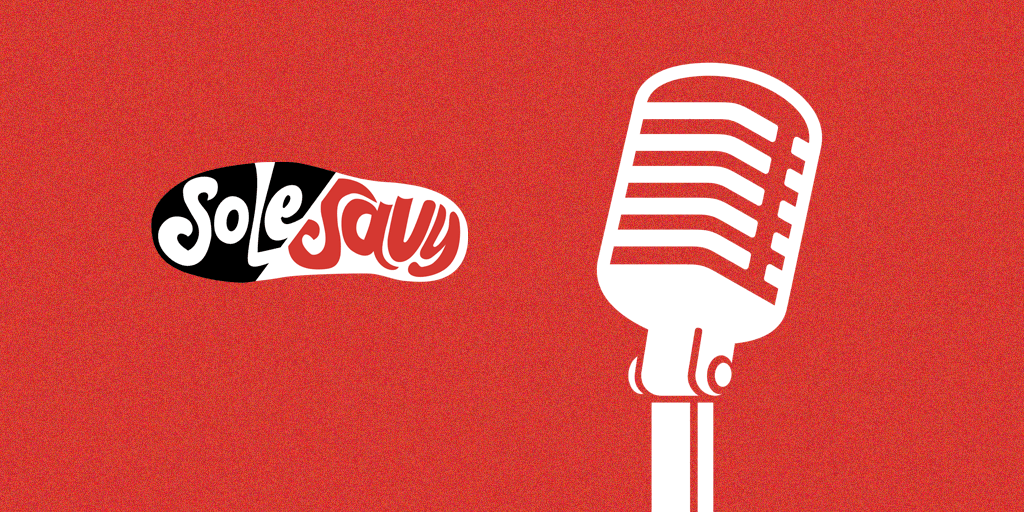 Must Listen Podcasts for Sneakerheads
by Eddie Vargas
_
For sneakerheads and collectors of all kinds, the passion often extends into other sub-categories beyond just collecting and wearing your favorite shoes. More often than not, we find ourselves getting into vintage sneakers, learning footwear or apparel design, and even dabble in those tricky restoration jobs. One invaluable and highly entertaining resource that allows you to get more out of your hobby is listening to a podcast on the subject. Luckily enough for us, there is no shortage of podcasts hosted by some of the best designers, writers, and personalities out there.
Whether you're passively absorbing these shows by listening to them in the background or putting on a pair of headphones and really diving in, these informative – and often hilarious – podcasts have a little something for everyone.
Business of HYPE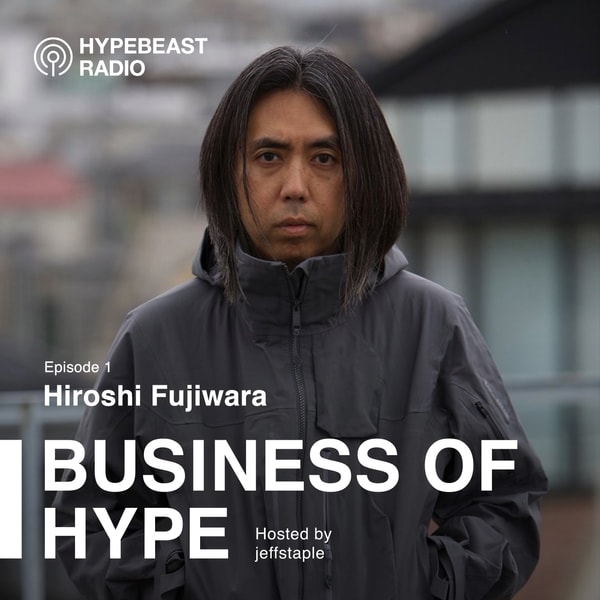 There are few in the fashion world that knows as much about the ins and outs of the business as Jeff Staple, founder of Staple Design and designer of the infamous Nike SB Dunk Low 'Pigeon'. With this background in tow, Staple tackles Business Of Hype with equal parts excitement, and industry know-how. Having debuted with a Hiroshi Fujiwara interview, Business of Hype has been a fan-favorite since 2018.
Listen Here:
Apple Podcasts
Spotify
The Complex Sneakers Podcast

Hosted by a close friend of SoleSavy, Joe LaPuma, and his co-hosts Brendan Dunne and Matt Welty, The Complex Sneakers Podcast is the newest program on our list. Originating as an offshoot of Dunne and Welty's show Full-Size Run and LaPuma's Sneaker Shopping, The Complex Sneakers Podcast has proven to be an overnight success from three of Complex's most popular voices in footwear.
Listen Here:
Apple Podcasts
Spotify
The Dropcast
Hosted by Highsnobeity's Editorial Director Jian Deleon and Assistant Editor Noah Thomas, The Dropcast is a weekly podcast that covers current events and hyped drops in the world of sneakers, streetwear, and fashion in general. The two hosts share a love and deep-rooted knowledge of contemporary fashion as well as the classics and are advocates for both hyped sneakers and hidden gems alike.
Listen Here:
Apple Podcasts
Spotify
The HYPE Report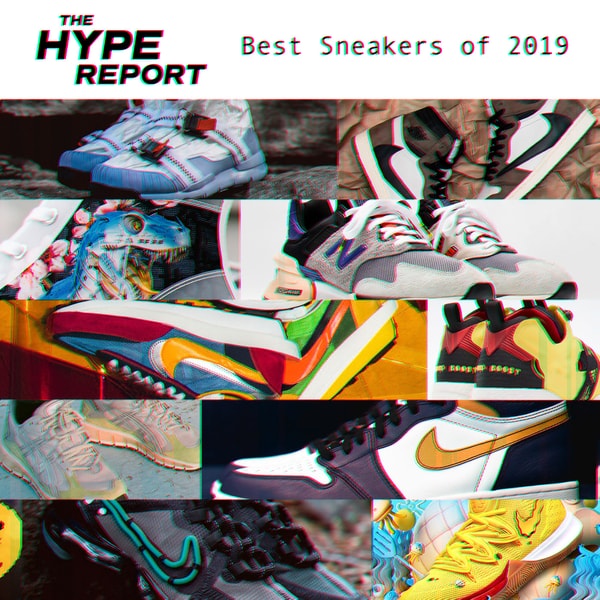 Hosted by Mikey Dabb and featuring a different guest editor from HYBEBEAST each week, The HYPE Report specifically covers the biggest news in hyped sneakers and apparel. Dabb and his entourage of rotating guests from HYPEBEAST offices around the world focus on a variety of topics on this show, whereas others on this list focus on sneakers and relevant brands, The HYPE Report touches on current music, art, and design as well.
Listen Here:
Apple Podcasts
Spotify
The Sneaker Podcast
With 160+ episodes and counting, The Sneaker Podcast has no shortage of content in their weekly roundtable discussions, uploaded to all podcast platforms every Monday. Unlike other shows on our list, The Sneaker Podcast team riffs of a particular theme related to the current culture or some part of sneaker history. Previous topics have included: New Balance's resurgence, sneaker repairs, the "authenticity" behind buying skate shoes, and much more.
Listen Here:
Apple Podcasts
Spotify
The Sneak Diss Sneaker Podcast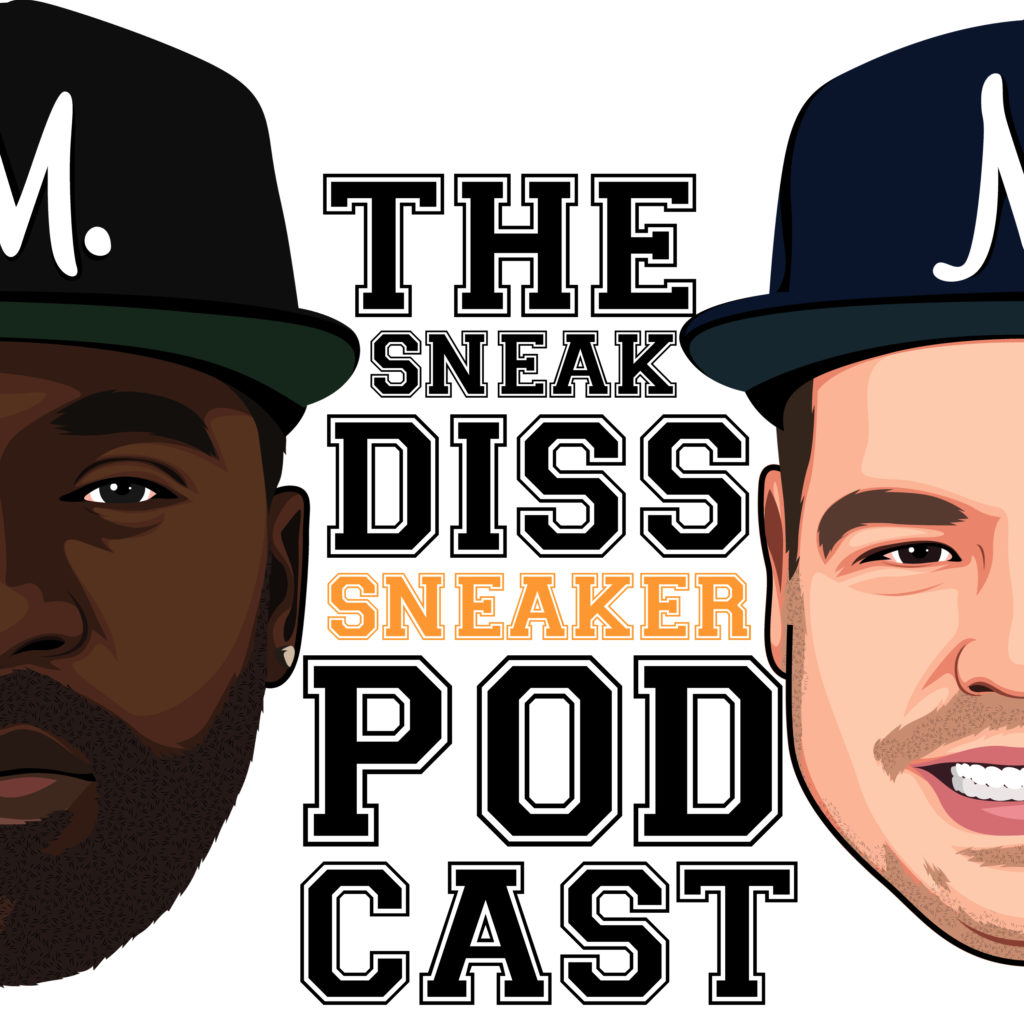 The Sneak Diss Sneaker Podcast not only has the longest title on our list but every episode is equally crammed full of content for 'heads and casual collectors alike. They run through their guests' collections, break down the week's most memorable and/or exclusive releases, and more often than not, just get into a genuine great conversation with their guests. One moment they're reminiscing on Sean Wotherspoon and Air Max Day, the next they're breaking down their favorite mobster movies.
Listen Here:
Apple Podcasts
Spotify
Throwing Fits
Also known as "The Only Podcast That Matters", Throwing Fits is the chaotic lovechild of hosts James Harris and Lawrence Schlossman. Every week James and Lawrence hold one guest seemingly hostage as they discuss all things current in the fashion world including the brands they're "fucking with or not fucking with", resulting in some hilarious feedback on contemporary sneakers and fashion at large. James and Larry are staunch critics of sneaker resellers and their presence in the culture which often overshadows the genuine love and passion for sneakers many of us hold. While the two are the proud – and vocal – owners of hyped collabs such as the New Balance x Casablanca 327s and Union Jordan 1s, they frequently discuss the idea of a "post-sneaker world". While we can't agree that'll be coming anytime soon, Throwing Fits is the only podcast where you get Jonah Hill, Kanye talk, New York attitude, Japanese style tips, and an overload of memes all in one show.
Listen Here:
Apple Podcasts
Spotify
True To Size by Canada Got Sole
Sneaker talk with a Canadian sheen to it, True to Size by Canada Got Sole sheds light on the sneaker culture that has always been present up north but is oft-neglected from the conversation. This podcast focuses on the lifestyle elements and daily wear that comes with collecting sneakers. Wear Your Kicks is the #1 rule of sneaker collecting and is one that is followed through and through in this show from its cover art to weekly discussions with a variety of guests.
Listen Here:
Apple Podcasts
Spotify
The SoleSavy Podcast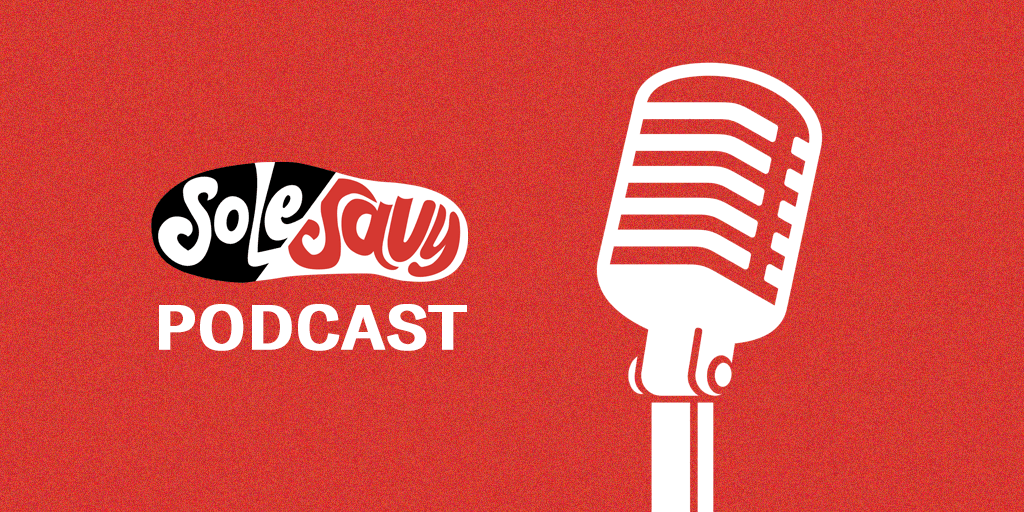 Finally, we'd be remiss not to mention our very own show. Hosted by SoleSavy co-founder DP and Justin, The SoleSavy Podcast features both public and member-exclusive episodes. With guests ranging from former Toronto Raptor Alvin Williams to infamous internet personalities like SockJig, the team breaks down the hottest releases as well as trends both positive and negative in the current sneaker world.
Listen Here:
Apple Podcasts
Spotify
Latest posts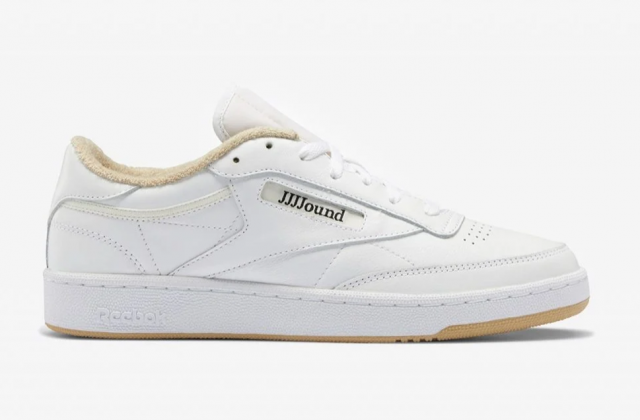 A Second JJJJound x Reebok Club C 85 Will Arrive In 2020
Adidas Yeezy 380 'Pepper Reflective' Online Drop List & Release Info
SoleSavy membership
A SoleSavy membership provides you the tools and resources you need to successfully purchase the products you want for retail.
Exclusive release information and links
Instant links to purchase shoes in your size
Access to SoleSavy Courses and Lessons
and LOTS more perks!
learn more
Stay in the loop
Sign up to receive emails about feature articles, the latest release info, and exclusive access to SoleSavy memberships.