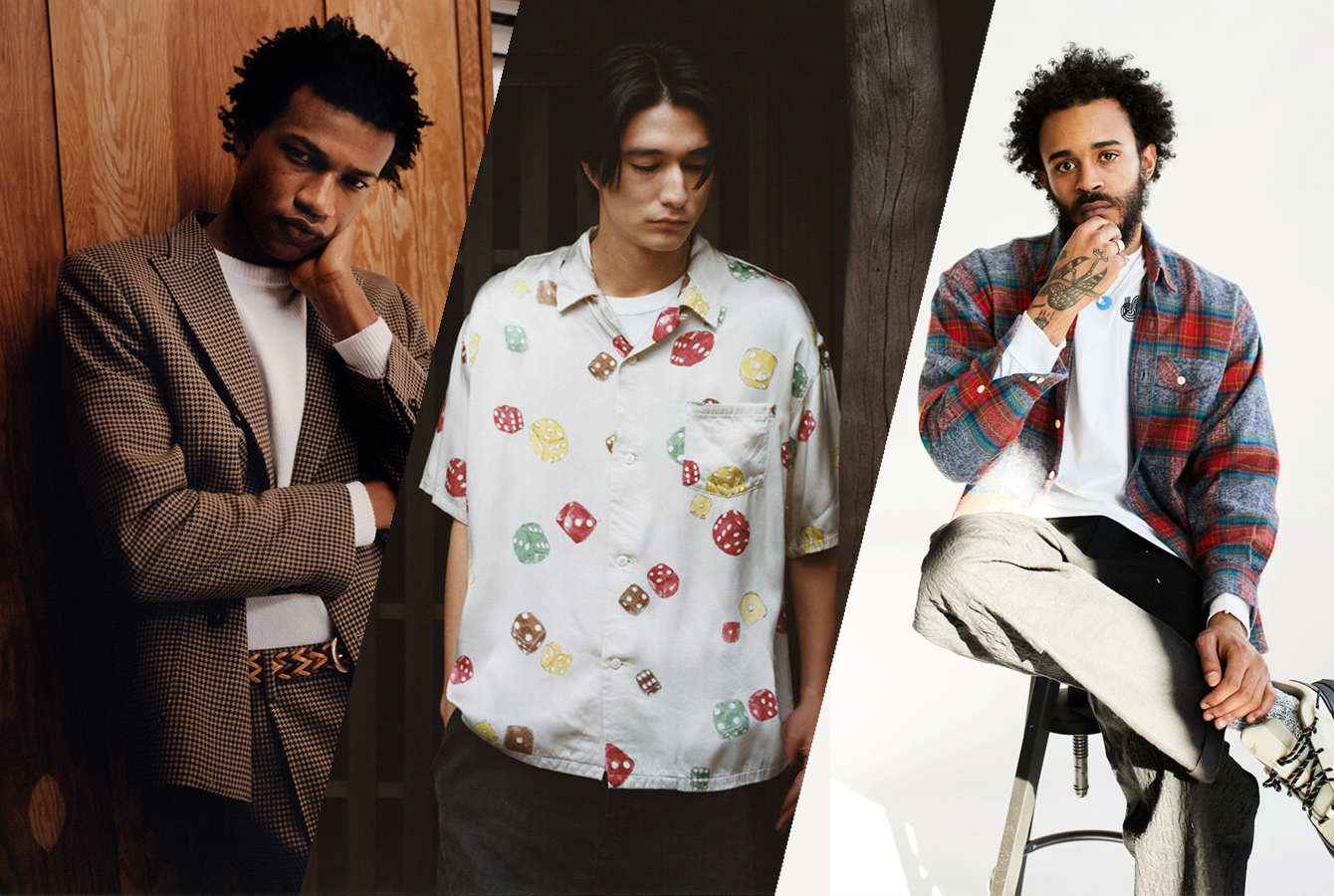 Spring / Summer Style Spotlight – Members Edition
By Dean Hilario
–
Just like that, we're already two months into 2021 and nearing the end of the Fall / Winter fashion season. As the weather starts to heat up, so have the previews and lookbooks from brands all over the world. When a new season rolls around, I often get asked "What brands should I be looking for?" or "Why do you always plug brand X?" and I thought: what better way to answer that question than by asking the SoleSavy community what brands they've been buying and what everyone is looking forward to for Spring / Summer 2021.
Supreme, Aimé Leon Dore, and Kith have been household names to sneakerheads for some time now. Unsurprisingly, these were the handful of names that got mentioned most in our member's prompt. Not much can be said about Supreme that hasn't been said already. The streetwear giant continues to put out massive collections that appeal to a wide range of consumers; it's "something for everyone" approach showing no signs of slowing down.
Aimé Leon Dore has become a community favorite as of late, and it's hard to argue when you see its collections. They have continued to build on their momentum and it has clearly resonated with our members. From strong collaborations with New Balance to tapping the likes of Nas and DJ Premier, ALD's appeal stretches beyond the clothes themselves.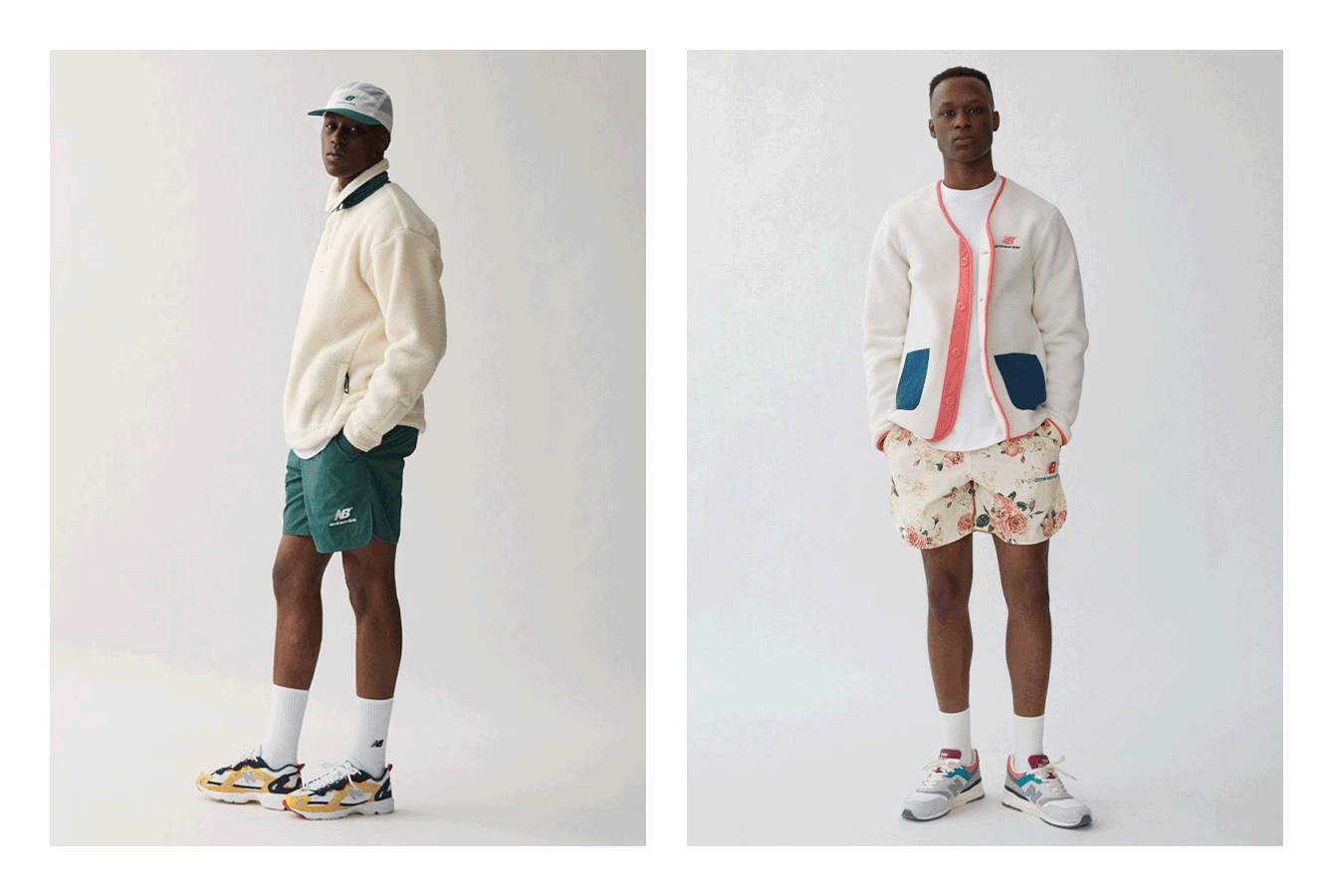 "What I love about Aimé Leon Dore so much is [founder Teddy Santis'] ability to capture such an iconic era (the 90s) with a modern spin on it. The designs and tailoring make the pieces timeless and wearable year after year," says member Joe Varcalli, who can be found rocking ALD trousers and loafers in his community profile picture. 
Jeremy Marasigan adds, "Aimé Leon Dore tells one of the best stories in fashion. And as a person who values storytelling, ALD provides more than just the hype. Teddy Santis sharing his own personal connection to 90's New York is what really makes ALD stand out from other brands in the hype-machine that is streetwear."
Joe, Jeremy, and many others in the community always have their eyes peeled for what Aimé Leon Dore will do next. The brand's latest collection was met with great acclaim, leaving all of us hoping for that elusive early-access email.
Kith has built itself on being a premier retailer for today's sneakerhead and fashion consumer. Its robust in-house brand has gained its own devoted following, and for good reason.
"I see [Kith Founder Ronnie Fieg] himself wearing, designing, and promoting his products. He is so engaged in every aspect of the production. The way he believes in his own brand is definitely aspirational," says New York-native Brandon W. Kith has built its in-house label with its customer being top of mind, and Brandon is just one of the very many avid supporters of the brand.

This sentiment is shared with member Peter Piljic who adds: "My affinity towards Kith arrives from two different standpoints: sophisticated streetwear and vision. [Fieg] is trying to break out of the common streetwear stigma and close the gap with higher-end fashion and that has always drawn me towards Kith. Time and time again, Fieg does extensive research for you to feel like you're not just buying into a brand, but a lifestyle."
Other New York brands that came up were Adsum, Awake NY, 18East, and, of course, Noah.
Our newest community leader, Rafael Garcia, chimes in: "I try not to break the bank when it comes to essentials, but I normally make an exception for Noah, a company that makes high-quality clothing and breaks norms when it comes to transparency. Noah participates in environmental and socioeconomic causes and makes sure they work with factories that pay their employees living wages. I'll gladly pay $48 for a plain tee if that means supporting their sustainability mission."
18East has started to gain traction in the community as well. I found the brand sometime early last year, and it didn't take long for the rest of the community to share my interest. When they restocked their highly-limited, double knee pants (which we crowned 2020's pants of the year), members accounted for over 20 pairs purchased.
"The quality of their pieces is very nice. Their pieces are unique; handcrafted and limited in a sense. There's also that IYKYK aspect. I like supporting small businesses. The methods they use to produce some of their pieces are [also] pretty interesting, i.e. the block printing technique they use). I like their collaborations … [and how] they are pretty involved with their community." says Nicholas Dituri, who often hits me up regarding what colorway to go with.
On the other side of the globe, the affinity for Japanese brands proved just as strong. Names like Kapital, Visvim, and WTAPS were brought up several times. The rabbit hole that is Japanese brands is bottomless, and I was elated to get so many thoughtful responses from the SoleSavy community.
Admittedly, the appeal of Visvim has always eluded me, but after hearing some members speak about it, it truly opened my eyes.  In one such conversation, Andrew H. explained: "I always try to achieve an 'end-game'. Not only when it comes to shoes, but clothing as well. And to me, Visvim provides an 'end-game' version of any clothing item I want to own. The craftsmanship and excessive attention to detail always draw me back to them." 
WTAPS (pronounced 'double-taps', btw) put out one of 2020's best sneaker collabs and has been a mainstay in the Japanese streetwear scene for over 20 years. Member Andre King tells us: "WTAPS just makes super quality products with that military aesthetic that appeal to me. Their early Vans collabs were how I got into them. I used to buy all their Vans Syndicate collabs. But it was their first Supreme collab that made me do more research on them. Once I bought my first hoodie I was hooked because you can't beat the quality at that price point. Pretty much all the major Japanese brands are A1 in terms of quality." 
On the SoleSavy staff side of things, Lead Content Editor Eddie Vargas gave Japanese-label Beams some love. "Pound for pound, I'd say Beams, in particular Beams Plus, offers some of the best clothes out there. Beams have been around for decades but North American retailers have recently started taking much more notice," notes Vargas. He continues: "Their best pieces are often cheaper and more available in their native Japan but the brand has no real "duds." Just make sure to size up as much of their apparel fits a touch on the slimmer side. They make men's, women's, and even children's clothing in a variety of styles through their dozens of Beams sublines."

Regarding Engineered Garments, member Marcus Lomboy whimsically tells us: "What other brand makes long fowl vests in NYC to allow individuals, such as myself, to LARP like you're going hunting in the unexplored wilderness of upstate New York with your closest friends – only to discover that squirrel hunting has become the norm and the bear and deer you were hoping to match wits with have fled for greener pastures due to increasing urbanization. In the end, EG is proof that, sometimes, doing something simple and doing it right is enough".
Capital F Fashion may have written off sweatpants for the foreseeable future, but not us. Sweats are still in constant rotation, and they will always be a staple of the sneakerhead wardrobe. Brands like John Elliott and Fear of God ESSENTIALS are at the forefront of lounge-wear and are among those pushing through the stigma that has always plagued sweatpants as an item.
"John Elliott consistently puts out fantastic pieces. In my opinion, the best sweats ever made are their 26oz LA Sweatpants in Washed Black," states Gurman Sihota. "Their Anti-Expo tees are fantastic for layering, and the Hemi flannel is the most interesting flannel you can buy on the market from a mainstream brand. They also started a footwear program and the boots are all bangers in my opinion."
Grace Zhang emphasized the importance versatility has in making a great brand. "Kith, Awake NY, Noah, Aimé Leon Dore, Stussy and FOG Essentials especially are some favorites. As a female, I love these brands because you can dress pieces up or wear them casually and all the styles can be unisex." Zhang continues: "I love vintage and sometimes it's hard to find cute sizes that fit so I love Frankie Collective, a Vancouver-based brand that emphasizes upcycling and reworked pieces for women. Rhude also comes to mind, I love the vintage aesthetic to the pieces and fit." 
Tiffany. H adds, "I've really been liking Advisory Board Crystals. The quality is A+. I also love their story and what they stand for. Morals and values are important to me, and I can tell they honor those as well. Great apparel, collabs, and from what I can tell, great people"
The lack of Stussy shoutouts left me a bit surprised, but that's a conversation for another day. Heritage brands like Polo Ralph Lauren and Carhartt got their fair share of adoration. As we get more and more newcomers in streetwear and fashion, those that have stood the test of time are still as good as ever. In the same breath, the rise of vintage cannot be understated. And a lot of the community is still hunting for those '90s and '00s gems.
"If I'm wearing an oxford with a visible logo, it has to be Ralph Lauren," says Marco Henry Negrete, VP of Content and Communications at SoleSavy.

"I love Carhartt. I have a few WIP pieces I don't wear out in the field (I work in the gas industry) but not many. Love the durability, the timeless look and the versatility to wear the same jacket while on the job or taking my wife out to the movies", Andy Johnson responded to the community callout.
Continuing the vintage adoration, Kyle Carnahan explained: "There are a few reasons why I buy vintage, nostalgia being the primary one. It brings me back to fond memories of my childhood. The uniqueness of each piece is a draw for me as well. The chances of seeing someone else wearing the same thing are way lower with a vintage Disney Tee. Of course, there's also the sustainability aspect that can't be dismissed."
One of the best parts of writing this piece was learning about new brands and having these conversations amongst the community. In a time when so much press is driven by ad dollars, it's harder than ever to sort through what is real, and what is just a paid spot on a website or magazine. It's been refreshing to open up this conversation amongst our community as it's always been one of the best ways to learn more.
"Considered a global fashion mecca by many, Seoul is home to one of the hottest brands in the world right now — ANDERSSON BELL. This brand's unique takes on men's and women's fashion takes form in many shapes, including beautiful patchwork, picturesque prints, intricate knitwear, luxe loungewear, and easy silhouettes. ANDERSSON BELL is a must-have brand in your closet for SS21." says Henry Y, a menswear buyer for one of Canada's biggest retailers.
"thisisneverthat I discovered while searching for more Korean streetwear brands. Bodega had a great sale and I ended up picking a hoodie and two long sleeve shirts. When I got them in hand I knew they had to be added to my go-to brands list.  I've gotten a lot of compliments when I've had the chance to wear them around friends" says Ed Sablan.
Chris Maradiaga, who is always telling me about his next BODE purchase had this to say about the brand: "As I continue to silence those questioning my spending, I'll happily chat about Bode and Jil Sander. I've been finally able to snag a few pieces by them and I'm ecstatic to own them. Bode's craftsmanship within each piece is astonishing, and most pieces (if not all) have been made by a female-led team in India. I've been a fan of Emily [Bode] for some time now, and have even reached out for photography work. Jil Sander's mock neck tees are ridiculously comfortable. Always love the colours they choose and their simplicity. Having watched the recent Margiela documentary, I can't help but give them a quick shout."
"I love jackets and products in general that have a multitude of functionalities. The first brand that I really got into that could be considered 'techwear' was Analog. Little did I know, Acronym DNA was built into those jackets. The innovation, functionality and durability of the product have no equal, which is why I'll always think of Acronym the moment someone mentions 'techwear,'" Fredrick Fassé tells me.
"I have been into dark avant-garde fashion for a while: Rick, Boris Bidjan Saberi, The Viridi-Anne, Attachment. I first heard about Acronym via the Acronymjutsu videos. I'm not into it for the techwear-iness, but more about how it fits with that other aesthetics that I like. A lot of other 'techwear' brands feel like Acronym ripoffs. I wear Acronym, Veilance, and the other brands I've listed above. I'm not really into 'techwear' as a category and find a lot of it very cosplay-like," Matt F adds. Matt and Fredrick seemingly try to convince me to buy an Acronym jacket every week in the group chat we share, but for better or worse, haven't pushed me over the edge just yet.
While Fall / Winter is usually the preferred season for these brands, having these conversations in the community has definitely brought on a fresh perspective. And personally, I can't wait to dive into these new names and continue finding more gems with the rest of our community.
---
*Responses have been edited and condensed for clarity.

Latest posts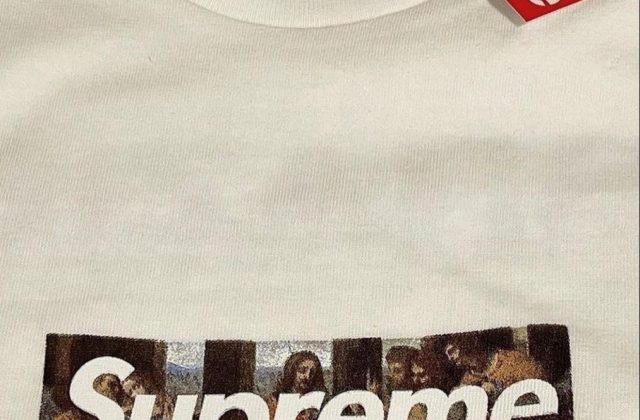 Supreme Milan Box Logo Tee – Online Drop List and Release Info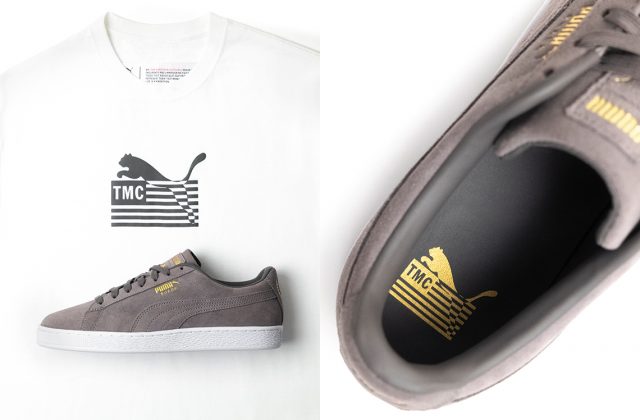 Puma x TMC 'Nipsey Hussle' – Online Drop List & Release Info
SoleSavy membership
A SoleSavy membership provides you the tools and resources you need to successfully purchase the products you want for retail.
Exclusive release information and links
Instant links to purchase shoes in your size
Access to SoleSavy Courses and Lessons
and LOTS more perks!
learn more
Stay in the loop
Sign up to receive emails about feature articles, the latest release info, and exclusive access to SoleSavy memberships.