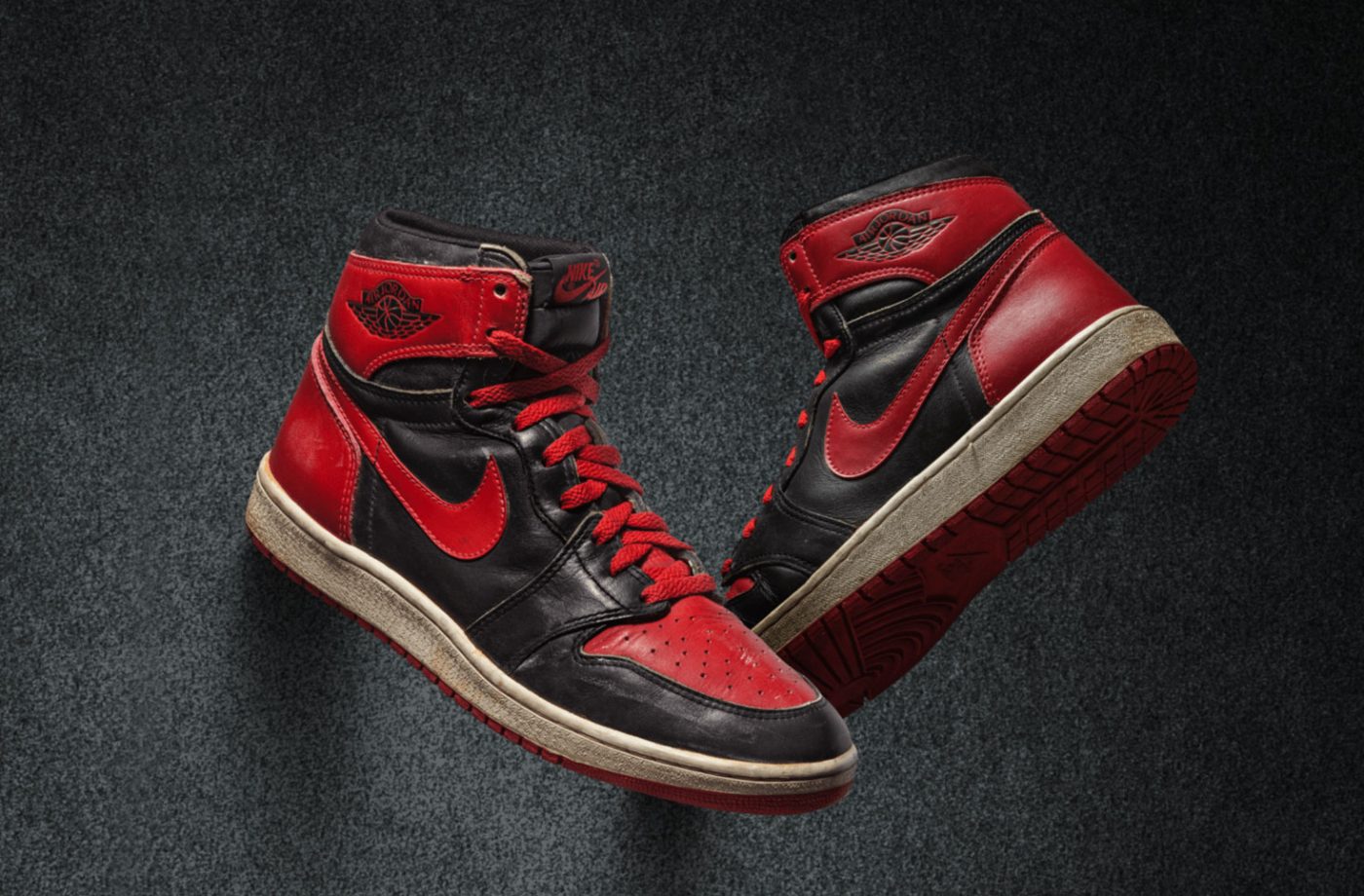 The Air Jordan 1: Where Does It Go From Here?
Sneaker industry insiders weigh in on the current state of the Air Jordan I and what the future holds for the iconic sneaker.
By Alex Wong
Originally introduced to the public in 1985, with an origin story that remains one of the most successful sneaker marketing campaigns ever, combined with the fact that it was worn by one of (if not the) greatest basketball player of all-time, the Air Jordan 1's combination of aesthetic, nostalgia and storytelling has made it one of the most sought after sneakers with an everlasting appeal.
Russ Bengtson, the former SLAM Magazine editor-in-chief and Complex sneaker editor who is currently working on a book titled "The History of Basketball in 15 Sneakers," was 14-years-old when the Air Jordan 1s came out.
"I remember really wanting a pair," Bengtson says. "My parents saw the $65 price tag, quickly calculated how fast I would destroy them, and declined. I ended up with a pair of Air Ships instead, because they were $35 at Marshall's."
Bengtson didn't get his first pair of Air Jordan 1s until 1990 from a thrift store in Delaware. "It was in a Size 11.5," Bengtson says. "I was a 9.5, but I wore them from time to time anyways."
Times have changed quite a bit since (I mean, besides the fact that sneakers used to be $65), yet, decades later, the Air Jordan 1 has become an even more popular shoe than when it was originally released, sustaining the public's interest through many different cycles of the sneaker market.
While many other Air Jordan retro releases don't have the feverish demand they once did, nearly all Air Jordan 1 releases still catch the attention of both casual and hardcore sneakerheads.
There are many explanations for the enduring appeal of the Air Jordan 1.
Darren Griffin is a writer and creative strategist based in Austin, Texas. He's written about sneakers for Nice Kicks, SLAM, Sneaker News, and calls it the origin point of sneaker culture as we know it.
"It's the perfect sneaker," Griffin says. "The design, cut, materials, everything. Then there is the optics around it, from Jordan's on-court ascension, the "banned" moment, and the commercial success of the Air Jordan line that followed… there's no billion-dollar industry without that shoe."
Jay Shuang, an Air Jordan 1 enthusiast better known as @shanghaisole, attended college in Baltimore and now lives in Shanghai, says he still hoops in them.
"After all the basketball shoes I've ever worn, the Air Jordan 1 still has the best court traction and grip," Shuang says. "How they've managed to do that after all these years and not be able to duplicate that for performance shoes in today's shoe game is beyond me." While the Air Jordan I is no longer seen or even categorized as a performance shoe, Shuang's preference for it shows what the iconic silhouette still represents on the court for some.
The Air Jordan 1 has given birth to so many classic silhouettes, and it's why everyone has their own favorites. Shuang calls the "Chicago" colorway a timeless classic. Griffin prefers the "Shattered Backboard," whose color blocking references a 1986 exhibition game in Italy when Jordan shattered the glass backboard after an in-game dunk.
"You released the Air Jordan 1 in 1985," Griffin says. "Then you take a moment from around the same year to inspire an iteration of the shoe three decades later. There's just something about that kind of depth in storytelling that resonates with me."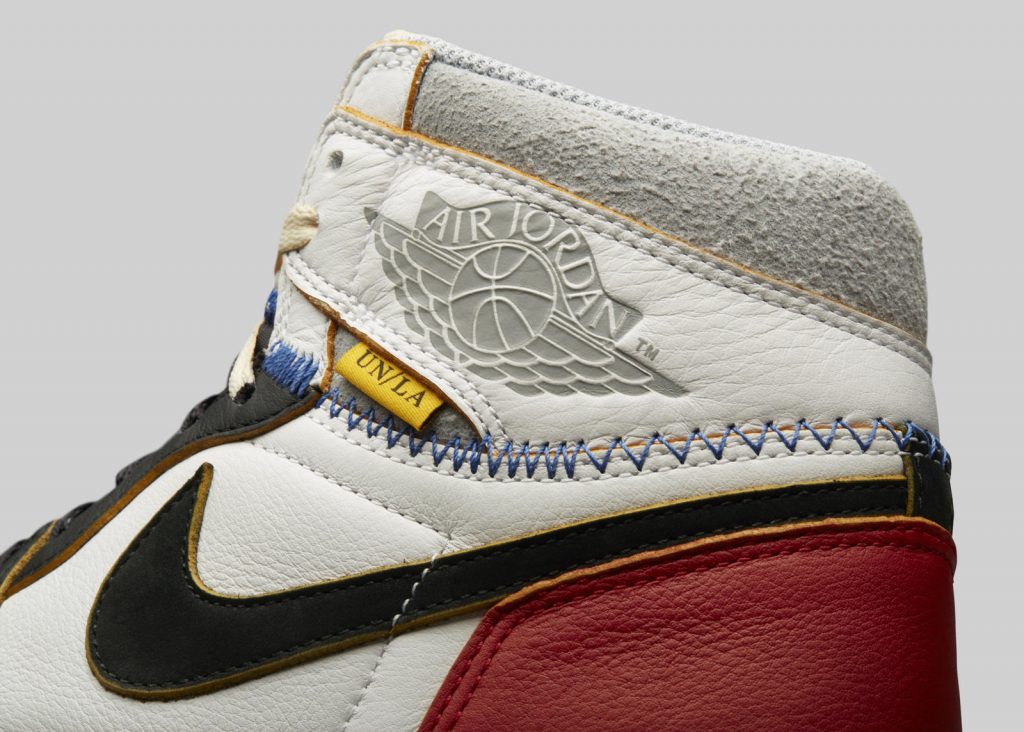 Larry Luk is an artist and the Director of Brand & Partnerships at Localeur. If it's the classics, he chooses the Air Jordan 1 "Bred" as his favorite, but when it comes to new iterations, it's the Union Los Angeles x Air Jordan 1 Black Toe" that has his vote.
"Union did a great job doing something creatively interesting with their collaboration without going overboard," Luk says. "To me, showing restraint with a creative execution separates good design from design-for-design-sake."
Restraint is a word that is hard to associate with the current landscape of the Air Jordan 1. What was once a rarely released shoe is now flooding the marketplace. In the 2019 calendar year alone, you can find seven pages worth of Air Jordan 1s on StockX.
From hype models like the Air Jordan 1 high and low collabs with rapper Travis Scott, to more widely available releases like the Fearless pack, there's never been more options on the retail and resell market.
Jordan Brand has also started increasing the volume of  Air Jordan 1 Mid and Air Jordan 1 Low models, which have generally been more accessible in the age where anything receiving any amount of hype feels impossible for the general consumer to get their hands on.
Is the market oversaturated with Air Jordan 1s?
"Hell yes," Luk says. "There's so many of them out there. For better or worse, the Air Jordan 1 is the 2020 version of the Converse Chuck Taylor. I'm at the point where I make a concerted effort to not wear my favorite Air Jordan 1s when I get dressed. I like to stand out when I put sneakers on and wearing Air Jordan 1s feels like blending in rather than standing out these days."
Griffin disagrees.
"Oversaturation is, for me, a very narrow perception, and not one that I necessarily subscribe to in this case," he says. "I think there's a discrepancy here we're not thinking through. Are there a lot of Air Jordan 1s releasing? Yes. Are there enough of the pairs everyone wants? That's something else entirely."
Two major releases this year seem symbolic of where the Air Jordan 1 is headed.
A few days before NBA All-Star Weekend in Chicago, the "New Beginnings" pack featuring a 1984 Nike Air Ship PE and a pair of red and white 1985 Air Jordan 1 PEs in its original high-top form will receive a limited release. Later this year, the Dior x Air Jordan 1 collaboration will hit the market, albeit at a hefty retail price of $2,000 USD.
Jordan Brand is continuing to dig back into its archives to mine for nostalgia while pushing the shoe forward in line with where the market is, where sneakers have become a luxury, high fashion goods in a sense.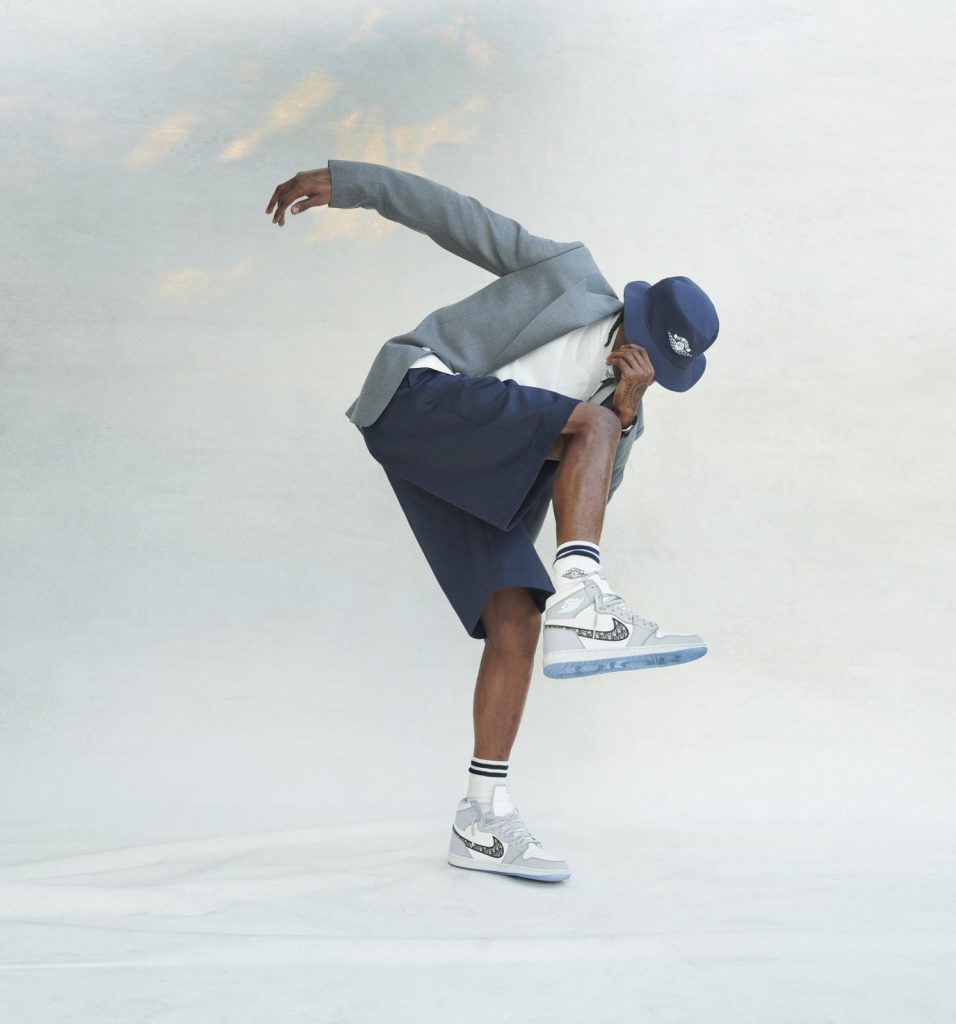 While everyone appreciates the nostalgic touch of the "New Beginnings" pack, the retail price of the Dior x Air Jordan 1 is a bit much for some.
"I'm not mad at it," Shuang says. "But if you're asking me if I'd pay two thousand dollars for that? No way."
"I love seeing Jordan Brand and Dior working together," Luk says. "But there's a lot of other heat out there in the sneaker market that doesn't require that amount of effort (and money)."
Bengtson is a bit more direct in his critique.
"Take the Dior material off the Swoosh and you've got a ho-hum colorway that would wind up on sale," Bengtson says. "Those are definitely not for me."
Griffin has a different take and sees these two releases as symbolic of how far the Air Jordan 1 has come.
"In 1985, major fashion houses could have cared less about basketball sneakers," Griffin says. "Releasing the "New Beginnings" Pack and the Dior collaboration in such close proximity speaks to the gap our culture has closed in a very short span."
Beyond the debate for each individual Air Jordan 1 release, there's also a bigger question: what should Jordan Brand do with the sneaker moving forward?
If the goal is to make the shoe as accessible as, say, a pair of Air Force 1s, they've accomplished that by flooding the market with mid and low models of the sneaker. At the same time, standout collaborations with Union Los Angeles, Travis Scott and Dior have helped to continue raising the profile of the shoe and further throwing it into the high fashion world.
The debate over the current state of the Air Jordan 1 is really a reflection of the sneaker market as a whole. Consider the adidas Yeezy model, which was once a model with very limited quantities on each release, but in recent years, and through Kanye's original promise of making sure everyone in the world would have access to a pair of Yeezys, has become one of the most accessible sneakers in the market. It feels like a new colorway is dropping every single week.
Shuang is on the side of having less colorways and more of a focus on what the consumer really wants.
"Some of the storytelling is a bit far fetched," Shuang says. "I would also like them to do proper colors that people want. We all wanted a "Shattered Backboard 3.0," but we didn't want that glossy material."
Shuang is also of the opinion that there should be higher stock for the coveted original colorways.
"The Air Jordan 11s drop every year around Christmas and they allegedly had close to a million pairs for the "Concords" and the "Bred," Shuang says. "I wouldn't be mad if I could buy a pair of Air Jordan 1 "Bred" or Air Jordan 1 "Chicago" set to a schedule like the Air Jordan 11."
Bengtson isn't opposed to making the classic colorways more accessible, but also has another suggestion for the Air Jordan 1.
"Part of me would love to see Jordan Brand put it in the vault for a year or so like adidas did with the Stan Smith," Bengtson says. "Although I can't imagine that ever happening."
The debate will continue because that's what happens when a sneaker survives many decades in an ever-changing marketplace. Some will prefer preserving the mystique of the Air Jordan 1. Others would like to see everyone get a chance to put a pair of classic colorway on feet.
Regardless of the strategy and what happens moving forward, the Air Jordan 1 is here to stay.
"The Air Jordan 1 is like a classic car," Shuang says. "It appeals to the OG sneakerheads as well as the new generation because it's stylish and classic."
———
Alex Wong is a freelance sports and culture writer based in Toronto. He has published work for The New York Times, GQ, SLAM Magazine, High Snobiety, Grailed and other places. You can follow him on Instagram @stevenlebron. 
Photos courtesy of Jordan.com and Nike.com.
Latest posts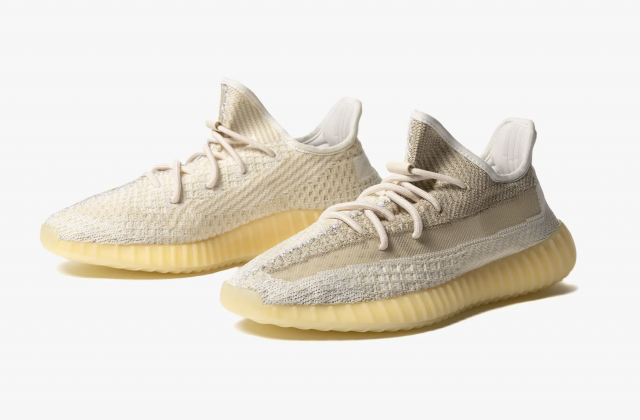 Adidas Yeezy 350 V2 'Natural' Online Drop List & Release Info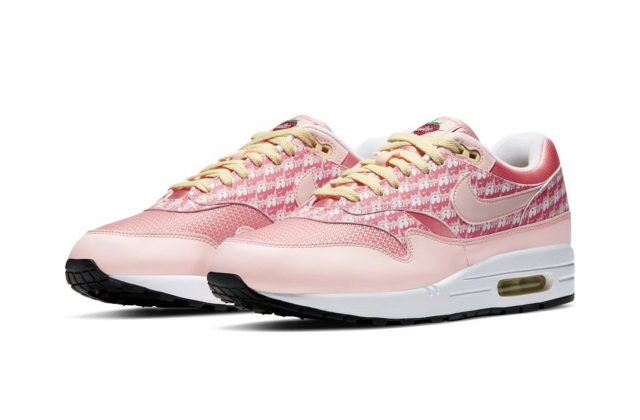 Nike's Air Max 1 "Strawberry Lemonade" Releases November 4th
SoleSavy membership
A SoleSavy membership provides you the tools and resources you need to successfully purchase the products you want for retail.
Exclusive release information and links
Instant links to purchase shoes in your size
Access to SoleSavy Courses and Lessons
and LOTS more perks!
learn more
Stay in the loop
Sign up to receive emails about feature articles, the latest release info, and exclusive access to SoleSavy memberships.