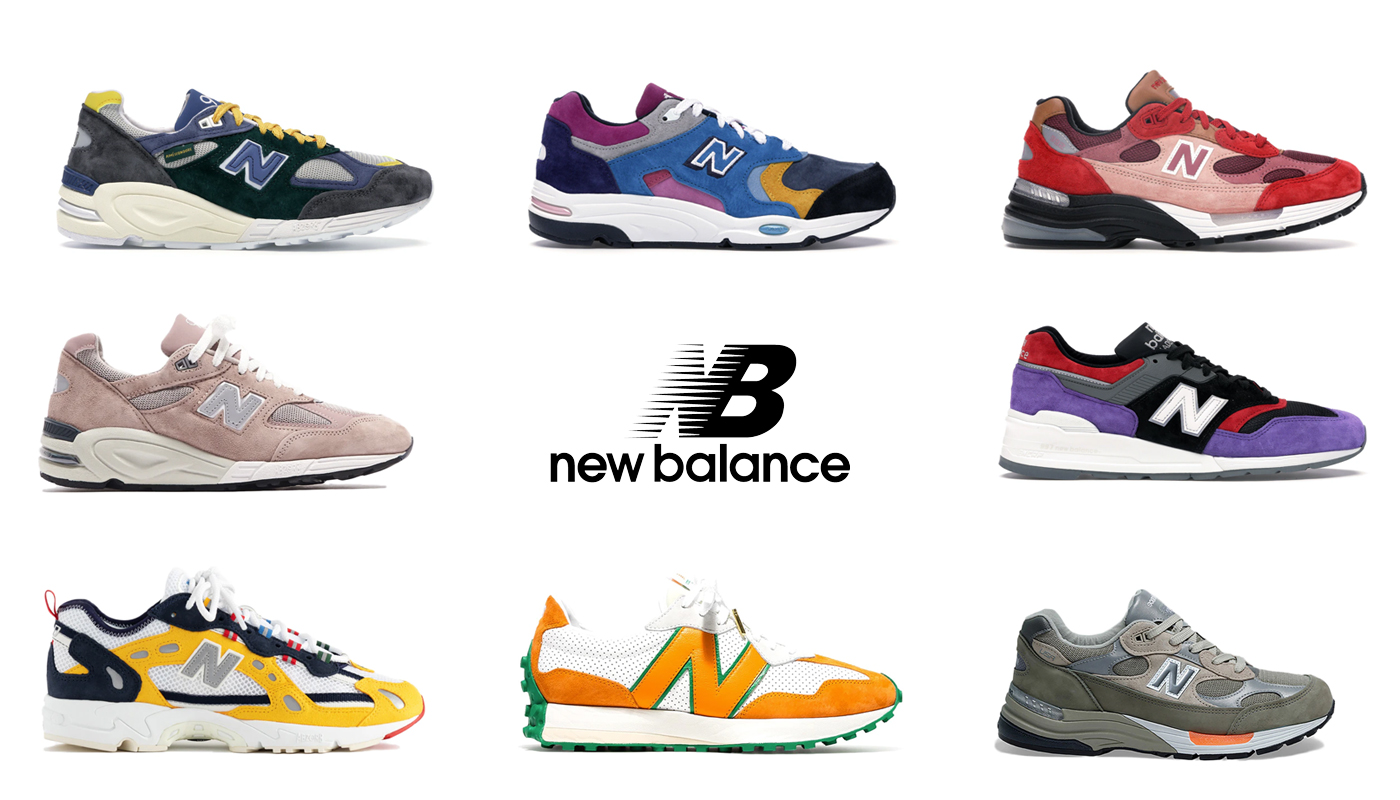 The Beginning of New Balance's Mainstream Reemergence
by Alex Wong
—
When New Balance founder William J. Riley registered his company in 1906, he had one goal: to provide specialist arch support and orthopaedic footwear in order to give customers, well, you guessed it, a new balance. As the decades passed, the company evolved and started producing footwear for different sports, including tennis, boxing and baseball.
New Balance would eventually find their niche as a premium brand for runners. The Trackster, produced in the 1960's, was the first running shoe on the market to be made available in different width fittings. It catered to an audience looking for structural support that met each individual's specifications. New Balance built on that momentum and in 1976, their 320 model—the first shoe to feature their prominent "N" logo, was voted the number one running shoe by Runner's World Magazine.
The 1980's brought a variety of running models that you are probably more familiar with. The 420, 620 and 670 models were all introduced to the market, as were the 990 and 1300 series, which have since garnered a very loyal fanbase. In 1993, the 1500 model was introduced and became famous after it was spotted on United States president Bill Clinton in paparazzi photos. The New Balance 992s were a favorite of Steve Jobs, and became part of his daily uniform while he was Apple CEO.
By the 2000's, New Balance had firmly established themselves as a running shoe company, with a strong international market to boot, and that could have been the end of their story. As Nike, Jordan Brand and adidas dominated the lifestyle and basketball space, and as the entire sneaker industry shifted towards high fashion and an audience who viewed products as more luxury goods, brands like New Balance, along with Puma and Reebok—all of whom were heritage brands with a strong legacy audience and classic silhouettes which found a loyal following, were, in many times, left behind.
Except, New Balance wasn't satisfied with their status quo. They had a belief in both their catalogue and their ability to penetrate new markets in the same ways Nike and adidas had done. In a 2015 interview with Complex, Chris Davis, New Balance's General Product Manager, laid out the brand's strategy moving forward.
"We really want to establish something new in the marketplace," Davis said. "And there are going to be a bunch of products releasing that marry our heritage and running innovation… We want to stay on the forefront of what's going on in contemporary times."
In other words: New Balance felt like they were ready to reinvent themselves as not just a running shoe brand. They were going to attempt the most challenging thing in the sneaker industry: creating enough momentum for their brand to make themselves cool in the marketplace.
Five years after Davis spoke of New Balance's plans with Complex, the brand has done exactly that, and they've been able to reinvent themselves, drawing in a new audience to the brand while still maintaining loyalty from their heritage audience.

So, how did New Balance achieve all this?
We can start by looking at what they've done with the 990 series. The original 990 model, which was introduced in 1982 as a performance running shoe, was the first pair of runners to retail for over $100 on the market.
Before the 990 entered this current era of cool dad shoes, they had already gained notoriety as the sneaker of choice for people hustling in the streets in the DMV area and across Philadelphia. As Duk-Ki Yu, founder of Major, a sneaker boutique in D.C., explained to Complex in 2018: A lot of street guys and drug dealers gravitated towards buying both of these sneakers, because they were the first sneakers that cost a lot. It was handmade in New England, $100 a pop. You had to be a special guy to be rocking them on the street. So it caught on."
Now, New Balance was steering the 990 series into a completely different audience. The same ideals that were pitched to consumers several decades ago—comfort, quality materials, and reliability—now spoke to a sneaker market looking for those very same things.
The dad shoe was becoming a fashion statement. The uglier and chunkier the sneaker, the better. The price point on this trend varied from the very expensive Balenciaga Triple S to the very affordable Nike Air Monarch. It was perfect timing for New Balance. They had the ultimate dad shoe, one that was both practical and stylish at the same time, at a price point just expensive enough to give it a touch of prestige
In a 2018 interview with GQ, Lawrence Schlossman—brand director for Grailed—said: "I want the dad shoe look, I want the tech comfort, and the 990 is the middle ground between the really basic shit you might buy at J. Crew that I don't want, and the crazy chunky stuff like the 999. The 990 checks every box."
New Balance's marketing department has taken this iconic runner and elevated it in the marketplace. By now, you've probably all seen the popular ads for the New Balance 990 v5 release that read: Worn by supermodels in London and dads in Ohio.
The self-aware nature of the promotion struck the exact right tone for the brand. Their audience are 40-year-old dads could have never even heard of Flight Club, or know what clout chasing is, but this sneaker always works as fashion all at the same time.
The elevation of the 990 series has taken on a similar strategy that has worked so well in recent years for Nike, who has used collaborations with artists like Virgil Abloh and Travis Scott to create significant hype around their products.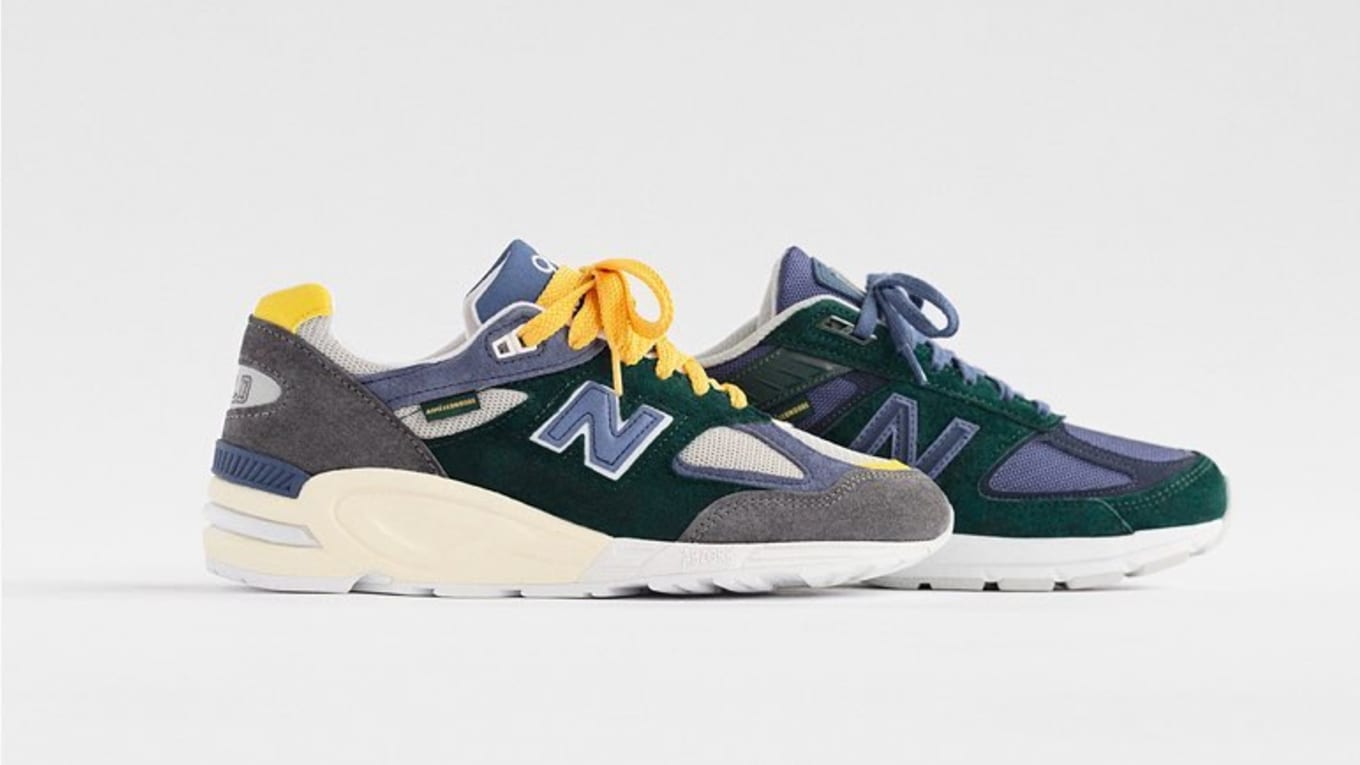 Aside from an endorsement deal with James Worthy in the 1980's and an unusual partnership with Matt Bonner, New Balance has notoriously steered away from having endorsers for their products over the years, but instead of attaching themselves to specific influencers or celebrities, they've become the go-to brand when it comes to brand collaborations.
In the past few years, they've collaborated with Stussy, Aime Leon Dore, Aries, Bodega, KITH, Joe Fresh Goods, WTAPS and Stray Rats on various models in their 99x series and beyond. The success of these collaborations brings to mind one of New Balance's best collabs of the past decade, the Concepts "Kennedy" New Balance 999 in 2017, the success of which might have pushed the brand to consider scaling their collaborations up. It has been an all around success, and has made a brand new audience re-consider New Balance as not just a company with runners that their dads prefer on their morning runs.
The brand's collaboration strategy with Aime Leon Dore serves as a perfect example of how New Balance is drawing a nostalgic throughline to the brand's history while partnering themselves with the most talked-about streetwear and menswear brands today. Recently, when ALD partnered with New Balance to release their own interpretation of the 827 model, it was not just sneakers and an extensive apparel line, the company also commissioned a a series of posters with nods to the company's iconic 'Runners aren't normal slogan. It was both new and old.
Recently, New Balance also survived a PR disaster. A day after the 2016 election, Matthew LeBretton, the brand's head of public affairs, in speaking about trade agreements which Donald Drumpf opposed, told The Wall Street Journal: "The Obama administration turned a deaf ear to us, and, frankly, with president-elect Drumpf, we feel things are going to move in the right direction."
The statement drew the ire of many across the country. Democrats started burning and throwing away their New Balance sneakers. The backlash was swift. The brand issued a statement denouncing any form of bigotry and hate, and was able to move past the controversy.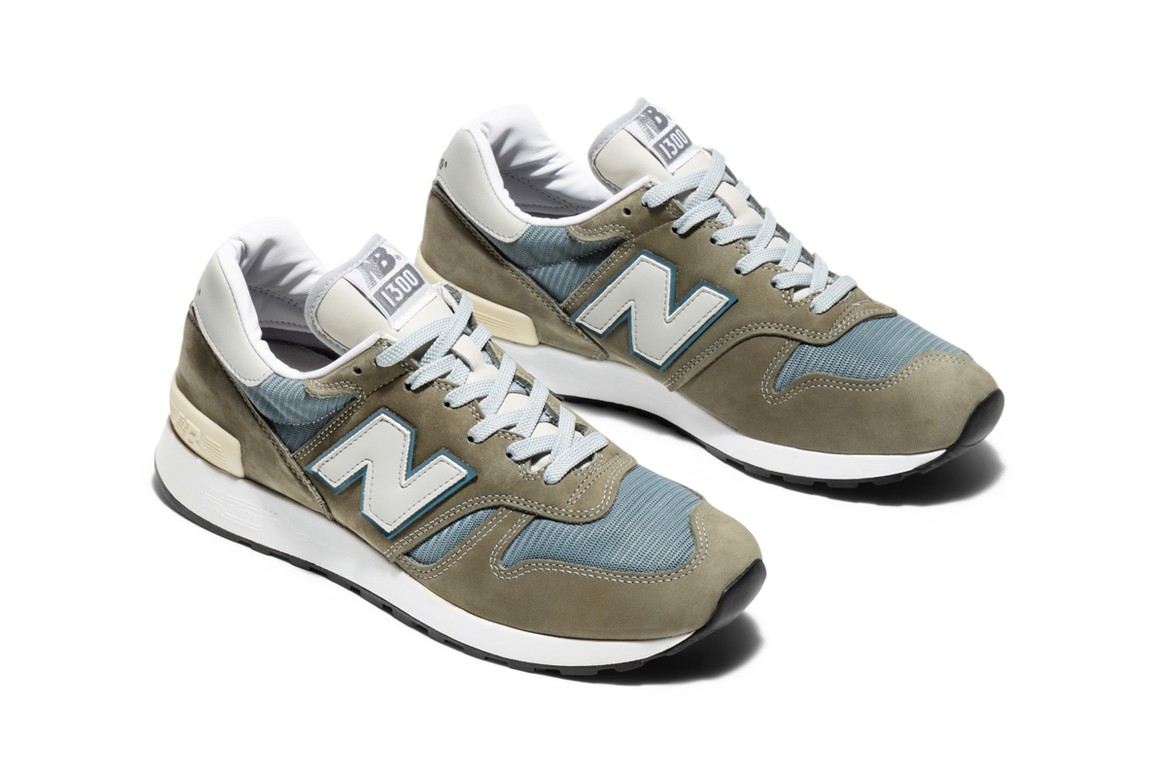 Outside of their reach in the United States, another advantage for the brand is their international appeal, and they've worked to serve specific geographical markets where they have a strong foothold. Japan has a long history of repurposing and reimagining American heritage brands and making them their own, a topic that is discussed in extensive detail in W. David Marx's Ametora: How Japan Saved American Style.
New Balance is one of those American heritage brands which has drawn a sizable and loyal Japanese audience over time. While the brand does manufacture some of their shoes overseas, New Balance has prided itself on their Made in USA branding, as they have been producing sneakers in five factories based in New England, where they've been churning out products since 1906. This tidbit is the kind of Americana that holds appeal to an overseas audience.
Shigeyuki Kunii, creative director of mita sneakers, described the brand's appeal to HighSnobiety in a 2015 interview: "Japanese style has been highly influenced by American casual clothing, and Japanese people tend to respect heritage as well as the history of the brand and its culture. So automatically New Balance and its authenticity attract Japanese people in many ways, and the aesthetic matches Japanese sensibility."
Authenticity and loyalty are only buzzwords unless you actually build credibility as a brand over time, and New Balance has and continues to do that in Japan. Take the 1300 model—one of the most popular New Balance models in Japan—as an example.
The sneaker, originally released in 1984, was billed as a luxury running shoe. Advertisements that ran at the time even specifically poked fun at the high price point, with one ad warning potential customers that they would have to mortgage their house to finance a pair of 1300s.
The 1300 appealed to the Japanese audience, who have always had an appreciation for quality and craftsmanship. New Balance recognized the relationship between the 1300 model and their Japanese audience, and re-released the model in 1995, rebranding it as the New Balance 1300JP. To create a further connection with one of its most popular international markets, this new model was manufactured in America but the process was overseen by the company's Japanese division.
New Balance also helped drive the demand for the shoe by re-releasing it every five years with improvements made to each iteration, keeping the integrity of the original shoe while continuing to innovate, a common theme we've seen across several of the company's heritage models.
The 1300 continues to be a key part of the brand's strategy of keeping up with contemporary times. In March, New Balance introduced the 9 Box campaign in Japan, commissioning local artists Hiroshi Watani, Ayumu Ueda and Shuntaro Takeuchi to design nine graphic t-shirts in total to celebrate the model. In April, the brand teamed up with Tokyo Design Studio for a collaboration on the RC_1300TF model. The 1300 model is on pace to become a favorite for the next generation of Japanese customers.
There's no denying New Balance has been in the win column more often than not over the past few years, but what's next? The sneaker market never stops. Today's trends are always on the verge of becoming yesterday's news. Reinventing and elevating products in your archive is no small task on its own, but even more challenging is using the brand's momentum to create a market for brand new products.
This is where it will be fascinating to see what New Balance can do over the next few years.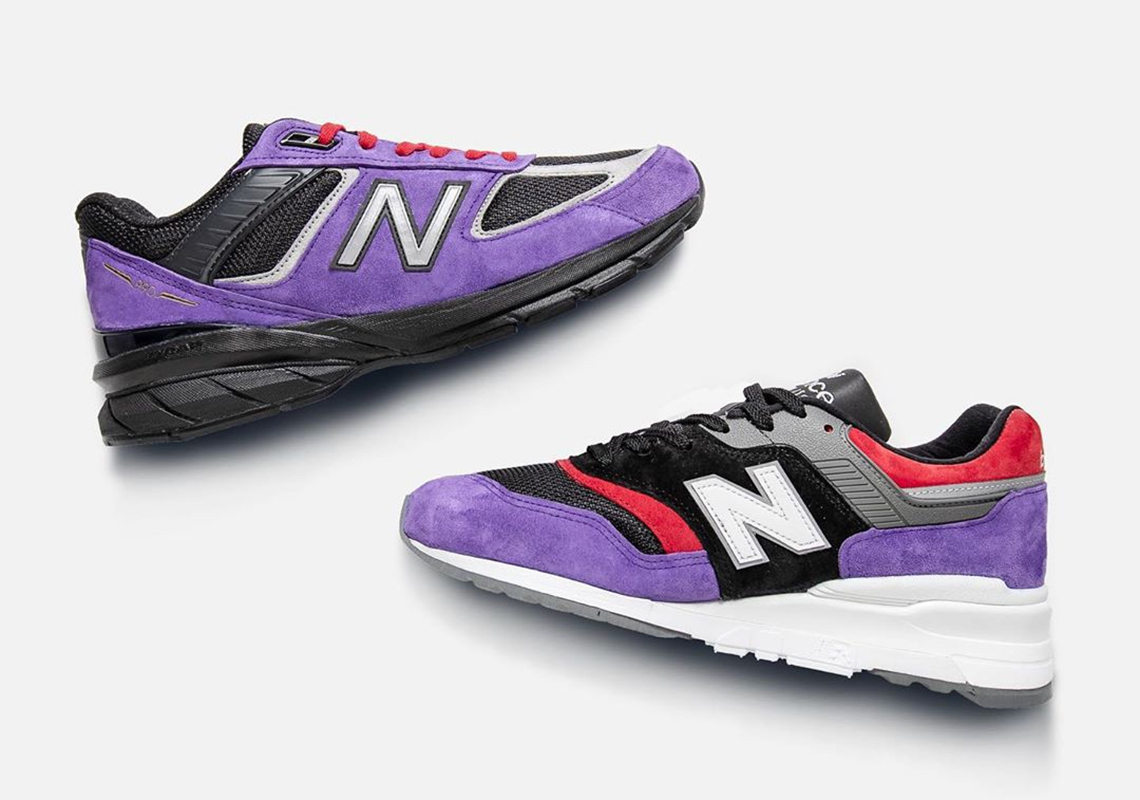 They re-entered the basketball marketplace when they signed Kawhi Leonard to be the face of the brand. The move raised eyebrows around the industry and was met with mockery and criticism.
Leonard, a two-time NBA champion, is one of the most talented basketball players we've ever seen in the modern-day era, but he's also the most stoic and nondescript personality in a league full of colorful stars. But New Balance's marketing gurus proved everyone wrong by pushing an ad campaign that didn't try to make Leonard someone he wasn't. Instead, the brand leaned right into what made Leonard different.
The original ad, released at 2019 All-Star Weekend in Charlotte, ran for over 40 seconds with Leonard on screen, not uttering a single word the entire time. At one point, Leonard put his finger to his mouth, shushing everyone watching. His silence became his brand. He became his own entity, separate from all the hype brands had strived to build around their endorsers. It struck the perfect tone for what Leonard and New Balance Basketball wanted to be.
We can't give all credit to the brand, like the old sports adage goes: you have to be lucky to be good and good to be lucky. New Balance struck lightning in a bottle signing Leonard just as he was in the midst of a championship run with the Toronto Raptors that captured the imagination of an entire country.
He was suddenly showing up on billboards, became the most sought-after person in the NBA, and while the basketball sneaker he debuted, the OMN1, didn't exactly create a lot of noise, he helped increase the cool factor of New Balance. People were lining up for Fun Guy t-shirts, and any Kawhi-related New Balance merchandise they could get their hands on.
Leonard's decision to sign with the Los Angeles Clippers drove away a lot of the goodwill New Balance had built with the Canadian audience, and while a new marketing campaign was launched implying that Leonard—and not his Los Angeles counterpart LeBron James—was the King of L.A., even in one of the largest markets in the United States, it feels like the buzz has waned off significantly now that the novelty of last year's run with the Raptors has worn off. Leonard debuted his new signature sneaker at All-Star Weekend in Chicago earlier this year with little fanfare. It remains to be seen whether this partnership can be mutually beneficial long-term.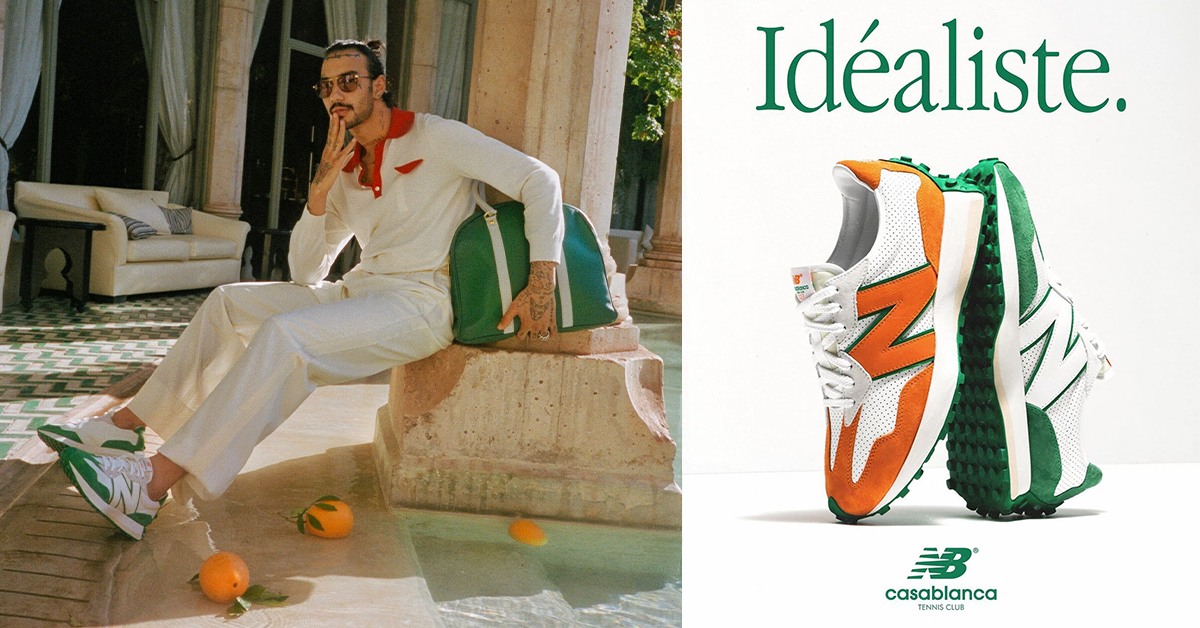 On the lifestyle side, New Balance is also trying to capitalize off their recent momentum by introducing new products into the marketplace. They recently released the brand-new 327 model via a collaboration with French-Moroccan designer Charaf Tajer, who launched Casablanca in 2018. The shoe, which has an emphasis on the classic "N" logo of the brand—already looks like another winner for New Balance. In early May, the brand released three GR colorways of the 327, and across North American boutiques and on the brand's official site, the shoe sold out on release day even without a push from a collaboration partner.
New Balance doesn't appear to be stopping anytime soon. Outside of Nike and Jordan Brand, they are arguably the brand that is next on the list when it comes to generating public attention and hype surrounding their releases, quite an accomplishment when you consider where they were even as recently as several years ago.
Sneaker brands come and go, and we can all name a brand that had their moment, and then watched it pass them by. The most recent lesson New Balance can learn might be from adidas, who received a huge push into their mainstream via their UltraBoost line and their partnership with Kanye West, but in the past few years, have stagnated. Instead of pivoting to newer products, they have exhausted all the momentum gathered from the UltraBoost, and while Kanye's sneakers will always sell because of his stature and popularity, there's nothing creatively stimulating about the brand at the moment.
Whether New Balance can avoid those same pitfalls remains to be seen. The sneaker market is cyclical, and you're only as good as your next release. But looking at everything the brand has done over the past few years, it feels like this just might be the beginning for the reemergence of New Balance.
Latest posts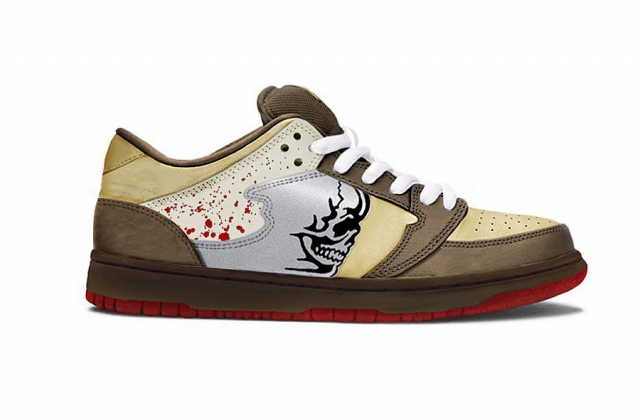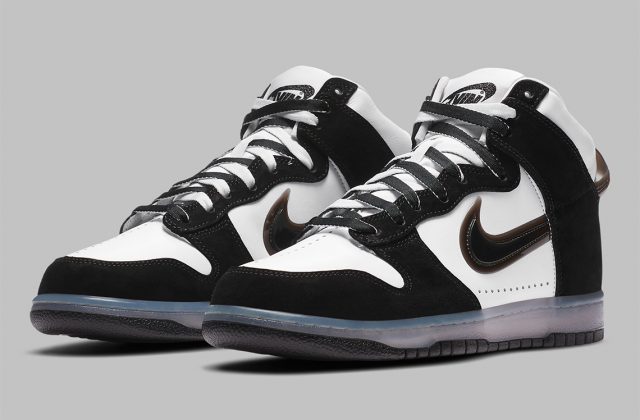 Nike x Slam Jam Dunk High 'Clear Black' Online Drop List & Release Info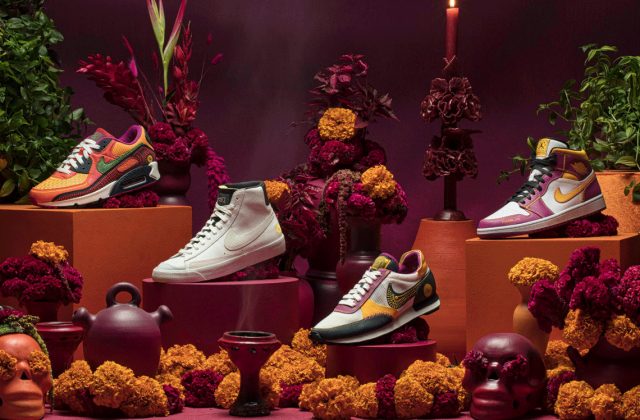 Nike 'Day of The Dead' Collection Release Info
SoleSavy membership
A SoleSavy membership provides you the tools and resources you need to successfully purchase the products you want for retail.
Exclusive release information and links
Instant links to purchase shoes in your size
Access to SoleSavy Courses and Lessons
and LOTS more perks!
learn more
Stay in the loop
Sign up to receive emails about feature articles, the latest release info, and exclusive access to SoleSavy memberships.