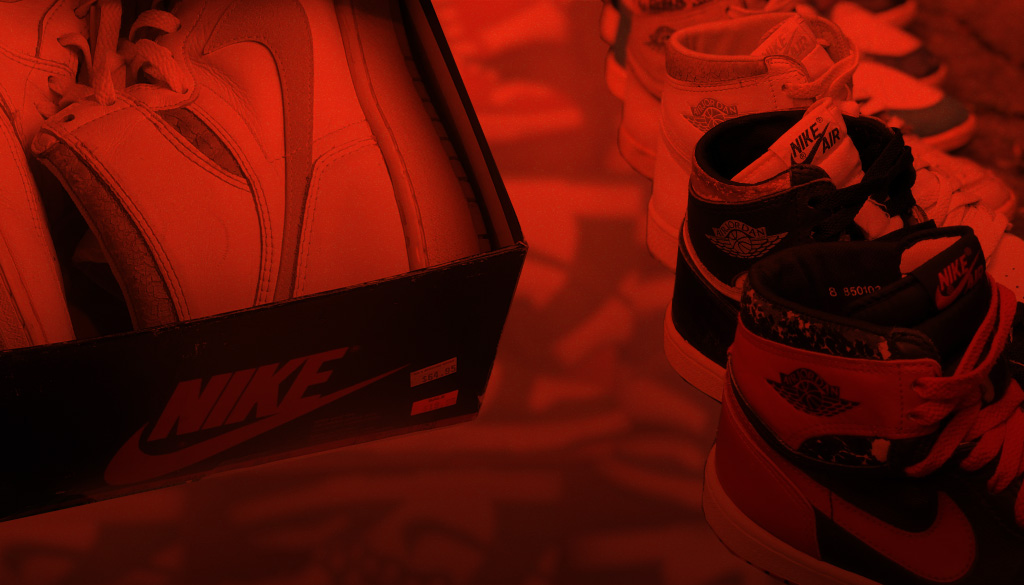 The Best Vintage Sneaker Shops On Instagram
by Eddie Vargas
—
Vintage fashion has long carved out its own niche in the realms of streetwear and luxury wear alike with more and more customers looking not only for rare and more affordable additions to their wardrobes but also a genuine desire to stray away from fast fashion and corporate retail in favor of sustainable shopping practices, like being used/vintage. In this golden age of e-commerce, there seems to be no limit to the options at hand when it comes to buying and selling footwear or apparel and at times it can even be overwhelming. This rings especially true in 2020 which has seen the widespread, temporary – if not, permanent – closure of so many physical retail stores, leaving customers and retailers with no other option than the digital landscape. Vintage sellers, however, have either already been handling much of their business online or have quickly adapted to this new model in recent years.
Not surprisingly, one of the best places to find well-curated and fairly priced vintage sneakers especially is Instagram. With a number of accounts taking a grassroots approach that allows the online public to view, direct message, and make offers on shoes you can't find in most stores or platforms like StockX or GOAT. The best vintage sneaker Instagram shop owners are transparent, friendly, and quick responders to potential customers' DMs regarding pricing, condition, and safe methods of payment such as PayPal. Copping off the timeline shouldn't be about talking to some sketchy reseller, instead, a good seller should reflect the best in-store experiences offering steals, hidden gems, and good customer service to everyone. Here are SoleSavy's picks for the best vintage sneaker shops on Instagram alongside some words from the owners themselves.
---
The Culture PDX, one of the internet's most robust archives of vintage Nike, has an equally robust boutique that you can shop either through Instagram or their website. The Culture PDX prides itself on shining a spotlight on the hiking and running culture that drove so much of Nike's cultural momentum prior to their breakthroughs with basketball and Jordan Brand. Much of what the store sells could comfortably fall under the category of "Gorpcore" which Grailed's March Richardson defines as "a style focused around wearing utilitarian, functional, outdoors-inspired gear." As a result, the shop has carved itself a comfortable position in the online vintage market, appealing to a specific niche of people searching for that 1980s to 90s aesthetic of Nike athletics. With its curated selection of lesser-known 80s gems like the Oceania, Franchise High and OG Air Force 3s and plethora of well-preserved Nike ACG apparel, The Culture PDX is your one-stop-shop for all things vintage and Gorpcore.
---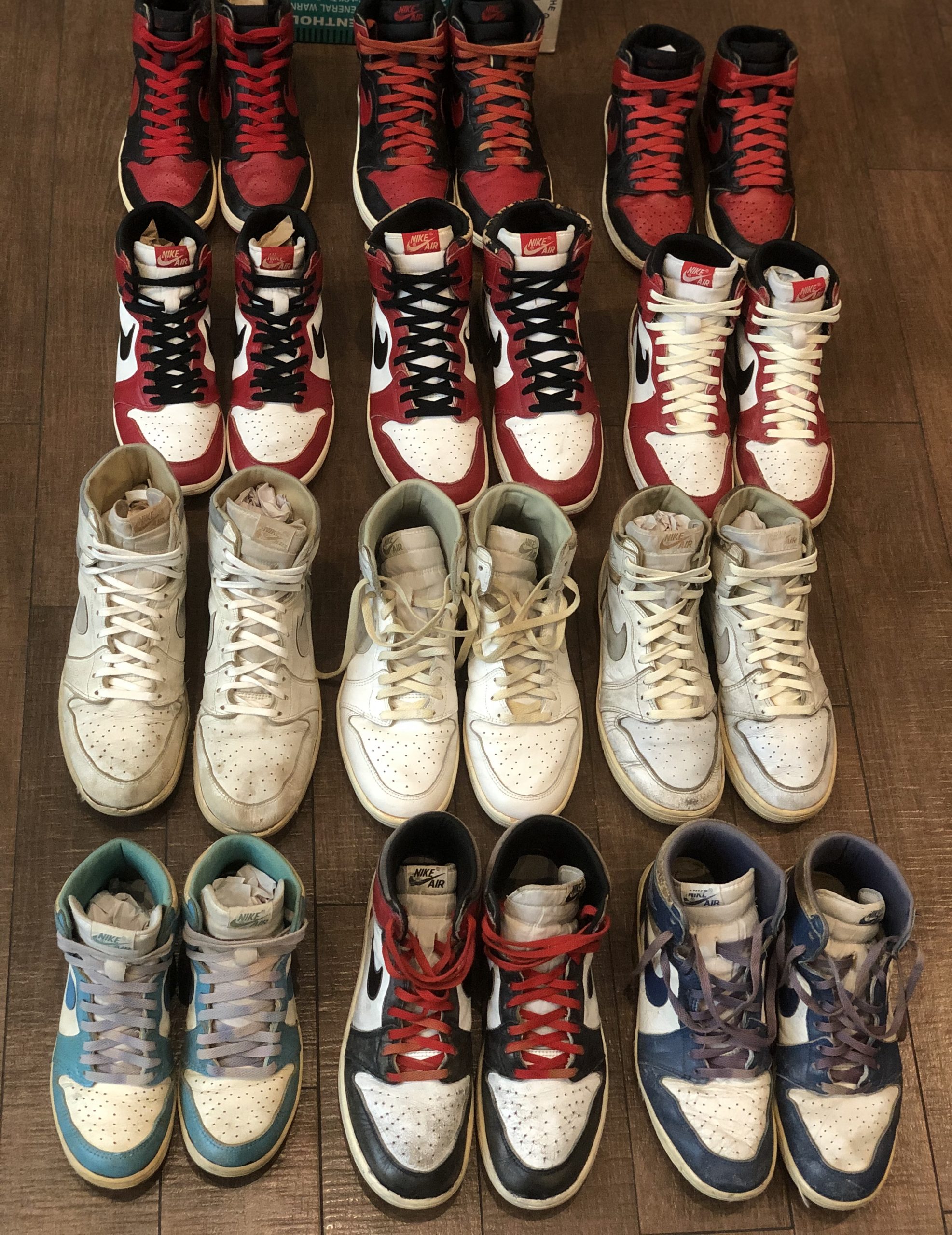 Based out of Vancouver, Curatedvan began over three years ago when founder Tye E. made the move from selling on local Facebook buy/sell groups to the far wider-reaching Instagram. On the platform, Curatedvan was able to exhibit his and sell his substantial collection of vintage sneakers, primarily 1980s/90s Jordans and older Dunks. Tye really his store apart from others in his field due to the age of the shoes he curates. Boasting what must be among the largest rotating selection of 1980s Jordans out there, there are few places in the world, online or otherwise, where you can consistently find so many ancient kicks in various levels of condition.  For those looking for pristine pairs of the Dunks or 85s, those pop up on Curatedvan as well, but you'll have to be quick to DM him as the best deals can often go quick.  While Tye himself already owns his grails, they may pop up on your feed one day as he tells SoleSavy:
"My personal grails are 1985 Black Toe Jordan 1s, 1985 Kentucky Jordan 1s and 1985 Natural Grey Jordan 1. I own them all, I do not have any intentions of selling them. However, if a cleaner pair comes along, I will move my current pair in order to acquire the cleaner pair."
In the future, Curatedvan hopes to establish his own website and eventually open up his shop to consignment as well, all without dealing with the hassle and upkeep of a physical store.
---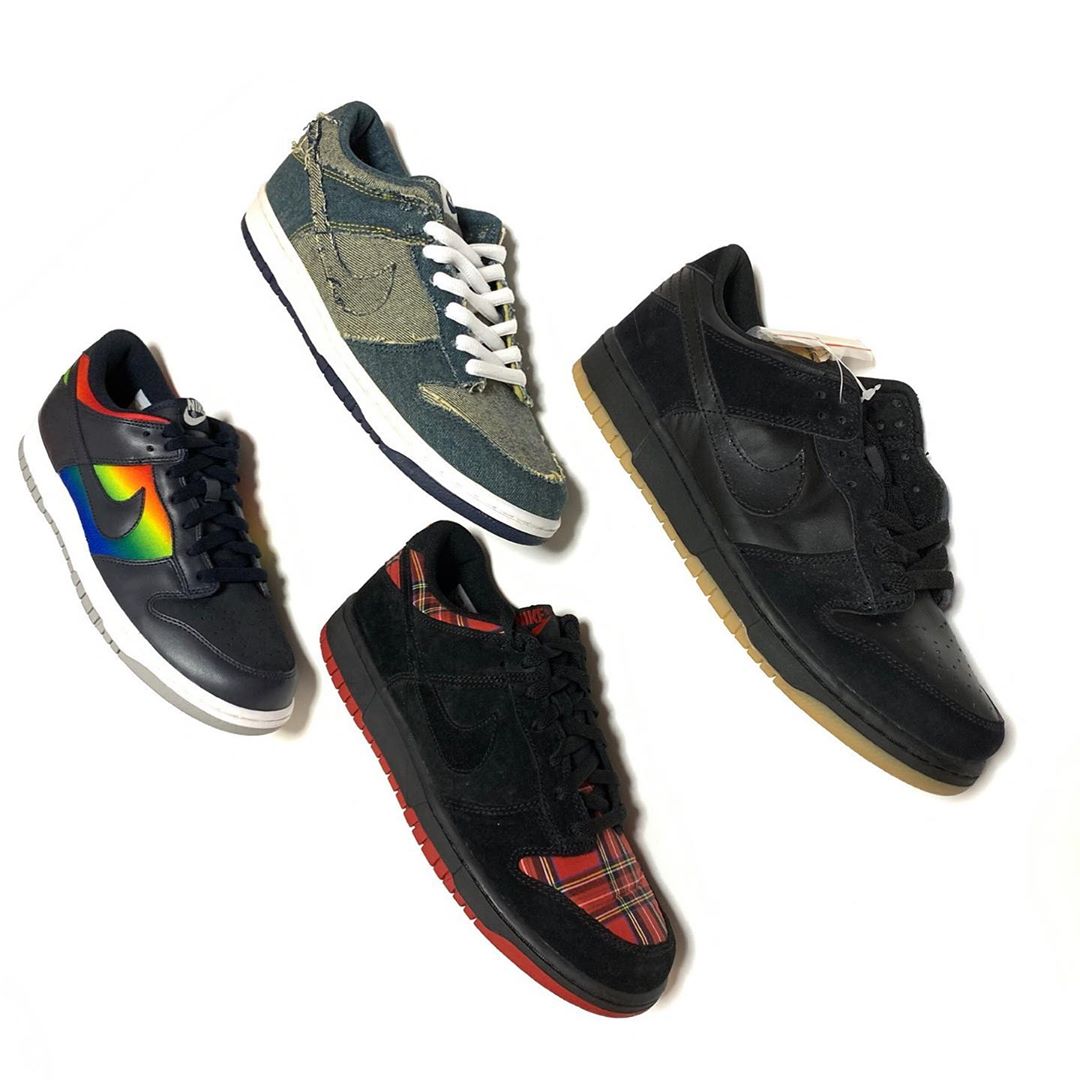 The only seller on our list based out of Japan, Gusto Da Ninja brings a unique haul to his shops every week colored by Japanese sneaker culture. Recent rarities like the Girls Don't Cry Nike SB Dunk Lows are posted alongside deadstock Air Force 1 colorways from 2001/2002 in Gusto's excellently curated shop. Out of all the shops listed here Gusto's work is among the most varied, with his selections ranging from SBs to Jordans to rare colorways and special editions of Air Maxes that the early 2000s is so famous for. The sheer amount of deadstock pairs is also something of note. While North America's sneaker culture is what many of us grew up with, Japan and the rest of East Asia has its own storied history of avid sneakerheads of which Gusto's shop is proudly emblematic of.
---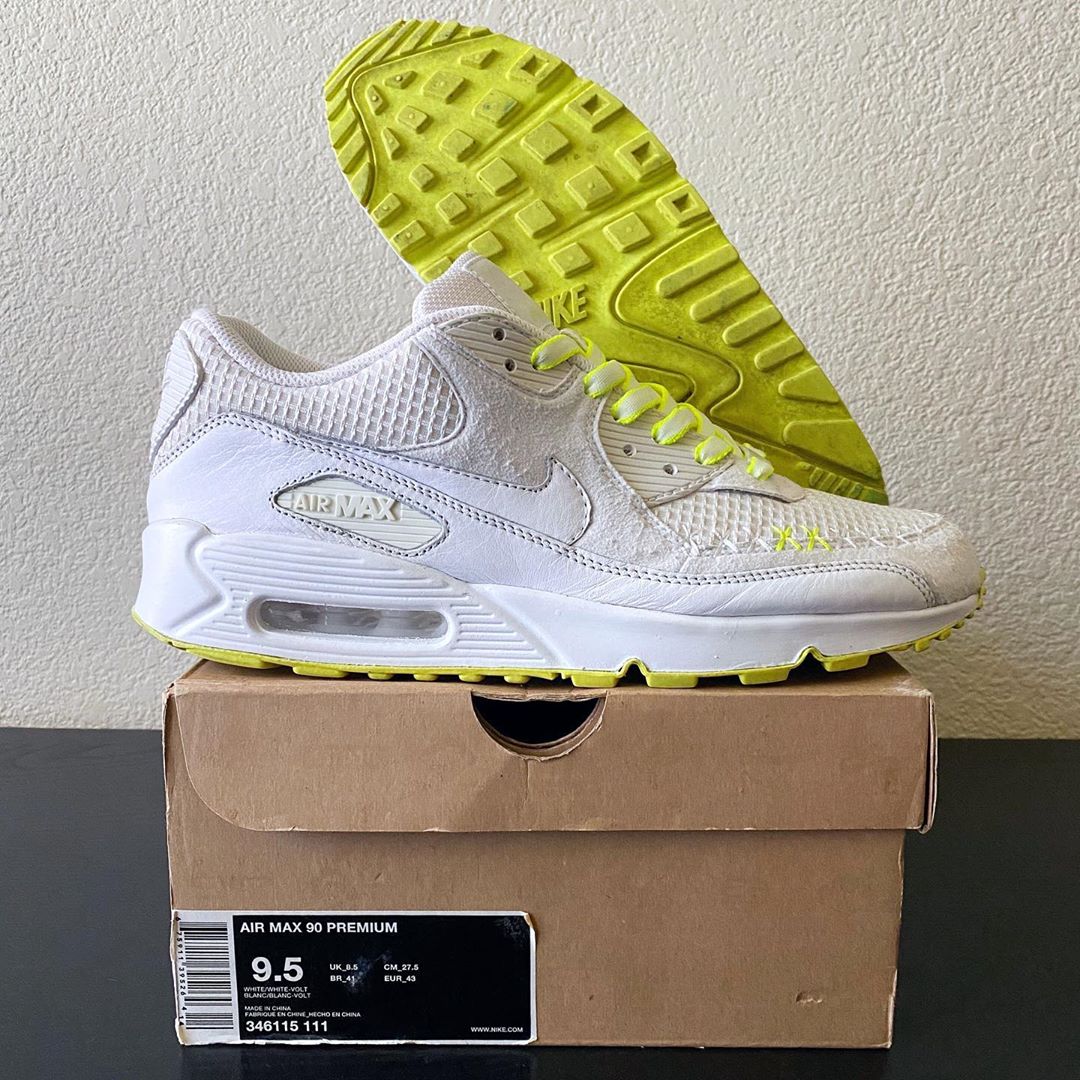 The shop Liukang's Closet is constantly being stocked with lesser-known gems and heaps of rarities at prices that make StockX and GOAT look like thieves. You won't be able to find many of these shoes trending on those resell platforms. Many of these stores cater to an If-You-Know-You-Know crowd of sneaker enthusiasts that don't get lost in the hype of that week's newest releases. Liukang's Closet shop has the rare AJ 1 '85 posted up alongside almost mythical releases like deadstock Nike Dunk High Hyperstrike Hazes from 2003. Just how he and his peers' shops get their hands on this much-untouched heat is a trade secret that will help keep these vintage kicks in the public eye.
---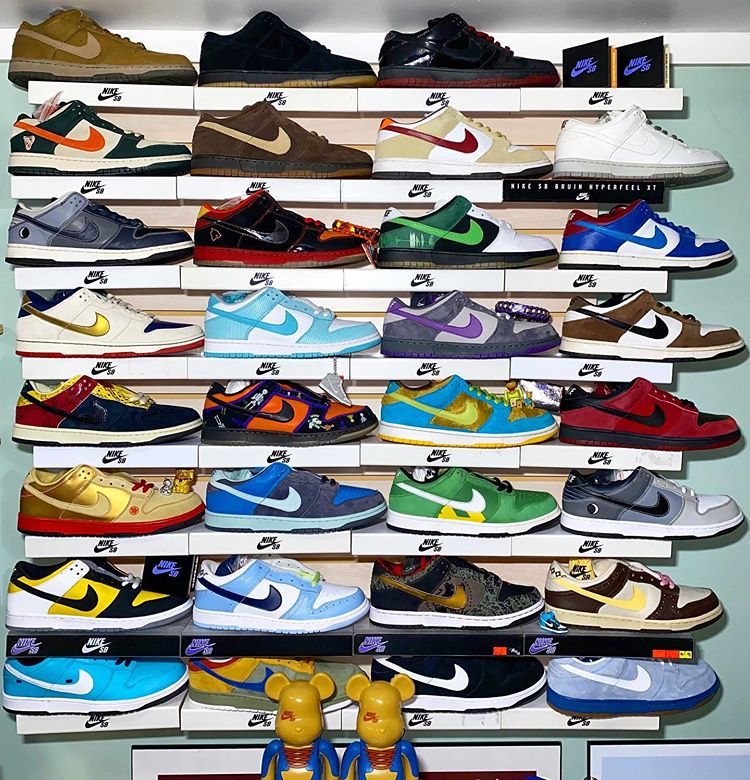 Nick Barnes, better known as @sb_freak100 on IG, evolved off his impressive marketplace of Nike SBs from a simple hobbyist account back in 2012, showing off his ever-growing personal collection. Fast forward to 2019 and Barnes decided he wanted to try and take his page's presentation more seriously and began curating his posts and building an audience. Now at over 15,000 followers, Barnes' personal collection page has turned into a reputable source for the rarest Nike SBs from early 2000s OGs to more recent rarities. The bulk of Barnes' sales posts are consigned, meaning other owner's trust Barnes' as the middleman in getting these shoes the exposure they need to reach the right buyer. Regarding how Barnes grew his collection to what it is today he told us:
"I started collecting  [Nike] Basketball and Nike SBs back in the day. I owned about 16 pairs of LeBrons and some guy came over and noticed them and offered me $4K to take all of them… I went with it and started to buy strictly Nike SBs ever since.  Back in 2016 when the market was so dead for SBs, prices were dirt cheap compared to today's market. So it wasn't so hard to collect back then!  Even in today's market I have not slowed down buying for the collection just because I love them so much and it's not about the money for me. One thing that I feel any collector should focus on is making connections with the right people all around the world."
With these connections in tow, Barnes hopes to reach the 20k follower mark in 2021, continue to grow his brand, and help satiate the public's rekindled desire for Nike SBs. The SB Freak's prized possession/grail? His DS pair of Nike SB Dunk Low "Day of the Dead", which released exclusively in Canada and Mexico in 2006, and fetch quadruple digits on the after-market.
—
Header photo by @curatedvan // Edit by Daniel Moran

Latest posts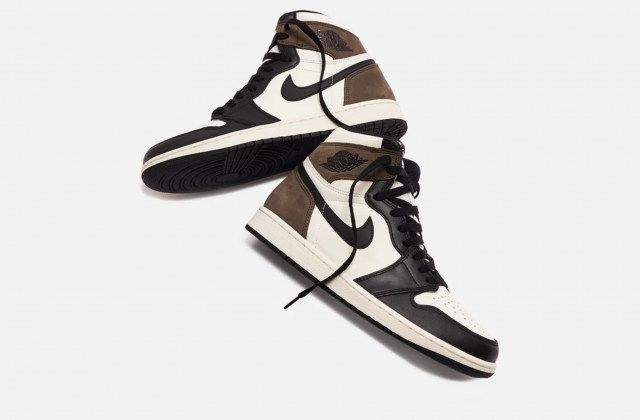 Stock Updates For This Weekend's Releases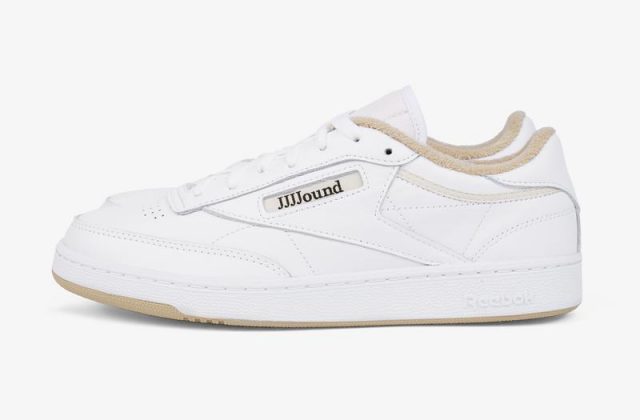 JJJJound x Reebok Club C "Beige" Releasing October 30th
SoleSavy membership
A SoleSavy membership provides you the tools and resources you need to successfully purchase the products you want for retail.
Exclusive release information and links
Instant links to purchase shoes in your size
Access to SoleSavy Courses and Lessons
and LOTS more perks!
learn more
Stay in the loop
Sign up to receive emails about feature articles, the latest release info, and exclusive access to SoleSavy memberships.