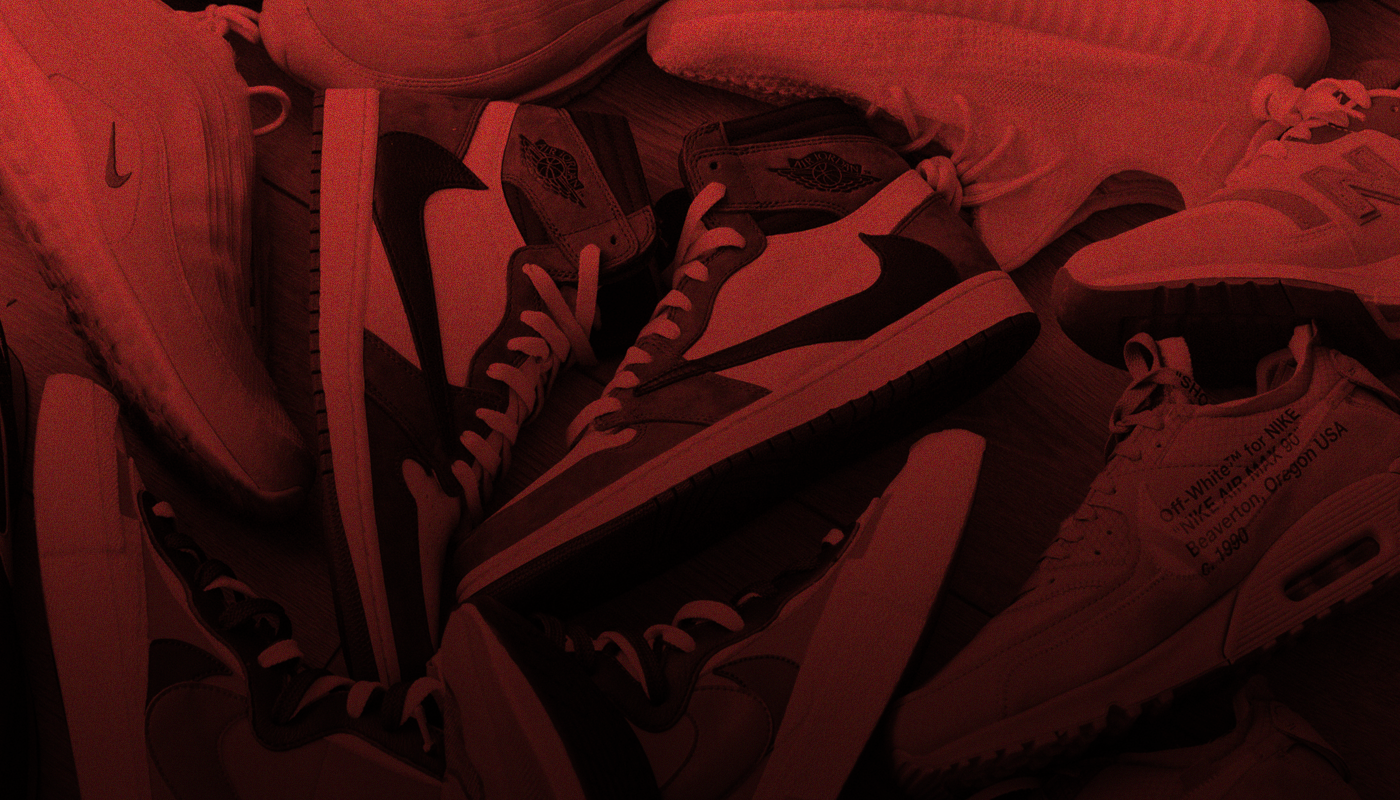 The Challenges of Defining The Term "Grail"
By Jesse Carr
—
You hear it everywhere–"those are my grails." I've heard people describe more than one of their pairs that way, but if a grail is the end-all piece of a collection–can one person have two of them?
I've heard people call the "Bred" Air Jordan XI their grail. That shoe had the widest release in Nike's history, so that person's definition can't be related strictly to availability. Another way people throw it around is when a shoe sparks a nostalgic feeling: "That Air Trainer 1 was a grail to me in high school." Connecting to our youth through a shoe is a beautiful thing, so if a person's grail is a famous Jordan model, that's something to celebrate as well.
To make sense of seemingly contradictory definitions, let's call on the lexical authority: the Oxford English Dictionary which gives two definitions for "grail." The definition relevant to sneakerheads is: "a thing that you try very hard to find or achieve, but never will." Going by that definition, if we can't attain that elusive item, then any item we own is, paradoxically, not a grail.
During a recent episode of the Complex Sneaker Podcast, which made our list of "Must Listen Podcasts for Sneakerhead," hosts Brendan Dunne and Joe LaPuma discussed this exact distinction, which got us thinking. How do we define the term "grail"? We decided to reach out to a variety of individuals in the sneaker industry to see what they constitute as a "grail."
In reality, we don't aim to make some large proclamation about the way someone talks about shoes. It's just sneakers, right? Ultimately you are free to call any sneaker you want a grail because there is no set "sneaker law" we must all abide by. Our goal here is to shed light on the relationship we have with the items we own. The way we speak about our possessions is a peek into the value we intrinsically place on them.  After reading through what the experts have to say, it may help us to not only consider how and when we use the term, but, ultimately, reconsider what we hold dear.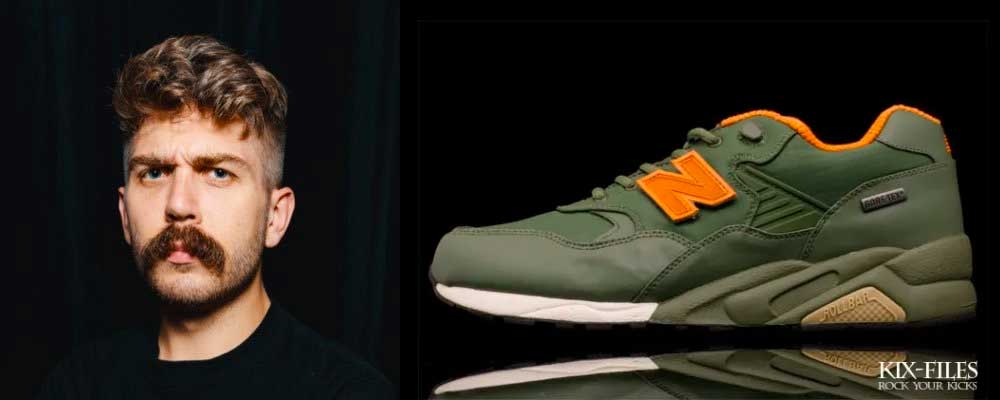 Sole Collector GM and Co-Host of Full Size Run
To me, a grail is a sneaker that is mythical to the point where you almost never even see a pair in person, much less have the opportunity to buy them. I think for a lot of people this term generally refers to something that is expensive on the resell market and hard to obtain through that channel, but that alone does not mark a grail.
A grail is something you truly have to work for to secure, money aside. This could be a shoe that only released in a remote corner of the world or one that a brand has never reissued.
A personal grail I've returned to recently is the two-pack of flight jacket-inspired New Balance MT580s. I want the Gore-Tex pair more, but I'd settle for either. I don't think they ever released in North America and I haven't been able to find a pair for the last decade.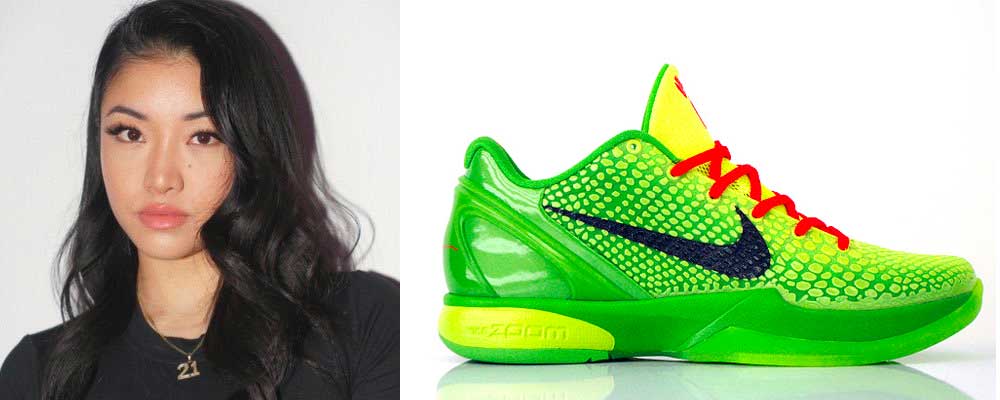 NBA Champion, Toronto Raptors 2019
In the last few years, the definition of "grail" has been pretty blurry, and a lot of people use the term to refer to a favourite shoe. In the beauty community, grail is used with the same intention.
I always understood "grail" to be that ever-elusive shoe — one you've been chasing whether it's difficult to find or just not in your price range. My example would be the Kobe VI "Grinch." I buy basketball shoes on an as-needed basis, so because I wasn't playing that year due to an injury in 2010/11, I skipped them and regretted it ever since. It's not easy to find in my size, because I think most people who buy basketball shoes in GS are usually kids who wear their shoes.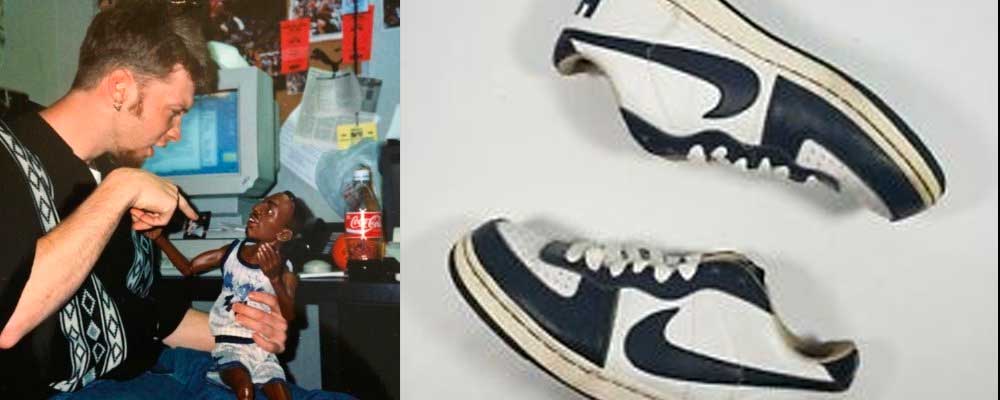 Writer, Co-Host of the After the Last Dance Podcast
I think the term "grail" is incredibly overused when it comes to sneakers—especially when you consider the actual Holy Grail, the first one-of-one. To me a sneaker grail doesn't have to be quite that unobtainable, but it shouldn't be something you can buy any day, either. Like, to me a pair of Concord XIs aren't a grail. A pair of Concord XIs that Michael Jordan wore in the '95 playoffs? THOSE are a grail. 
For me personally, a grail needs to be historic. It can't be something that released recently, because what's a grail without a quest? I tend to look back to player-issue or game-worn pairs—and an ultimate grail for me would be a pair of Georgetown-issue Terminators, with HOYAS on the heels instead of NIKE. Maybe I'll never find a pair. But I can keep looking.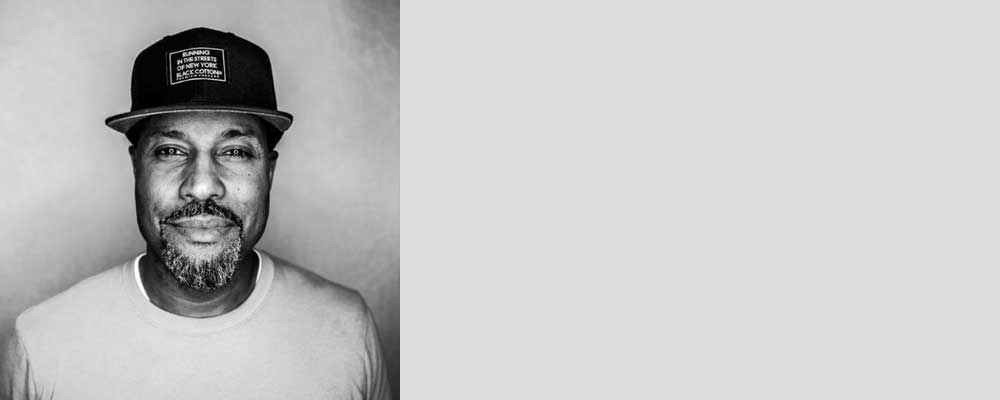 OSD / SOLEcial Studies / Pensole
The two terms I hate the most about sneakers are "Sneakerhead" and "Grail". 
With regard to the word "grail," I love the entire sneaker industry too much to have a grail sneaker. I've had thousands of pairs in my lifetime and as a teacher, exhibition curator, and brand story expert my appreciation for every box having a story in it may be a bit extreme. There's no 1 sneaker that will ever get my attention to that level. I have all-time favorites, as well as sneakers that I share an extremely personal connection to. Based on the actual "real" definition of grail, no sneaker in my 35 year love affair with them has ever reached that status. There will never be a sneaker created that I just "have to have." No sneaker will ever make me feel like I'm not complete until I have it. No person or inanimate object could ever reach that status to me. There are just too many stories behind every box. I'm open to all of them. Some will be real, raw, and genuine; others will be pure marketing bullshit. I keep my receptors opened to what they are all trying to say. 
This is from a man who has about 35 different brands of sneakers from all over the world in his closet 🙂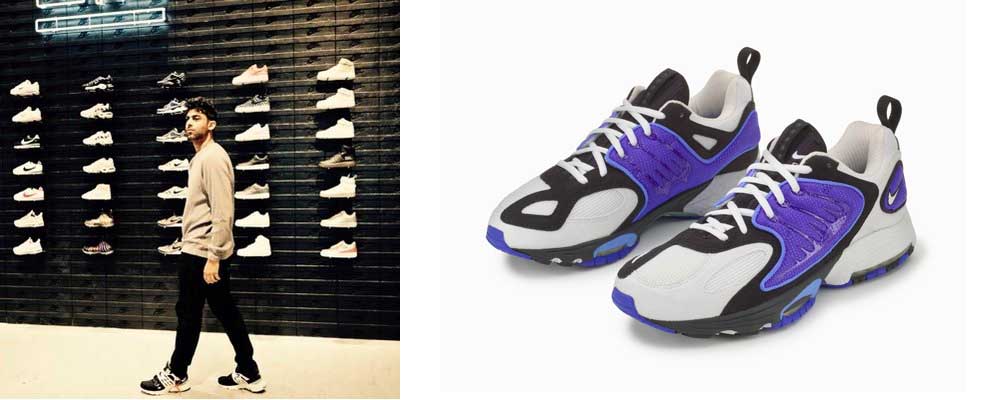 Complex SVP of Content Strategy and Host of Sneaker Shopping
It's funny, just in the past few months my definition of a grail changed. For the longest when asked about what my grail sneaker was I would say either the Fragment Jordan 1 or the original Tom Sachs NikeCraft Mars Yard—the one that was released in 2012. But those two sneakers are available at various places on the Internet and at the consignment stores I frequently shoot "Sneaker Shopping" in, so as pointed out by my fellow co-host of the Complex Sneakers Podcast, Brendan Dunne, those may be extremely expensive, but they are attainable, thus not a grail. He's right, btw.
With that change in definition the right answer for me would be the Air Max Zoom Citizen.  Released in 1999, it was the first sneaker I bought when I started working at the Finish Line in Long Island as a 16 year-old. I later used them to run track in. It's never been retro'ed; you won't find it at Flight Club, Stadium Goods, or eBay. (Really, I just checked a minute ago). I envision Nike retro'ing them one day, but until then it's a waiting game. If you have a pair in 11.5 you know where to find me.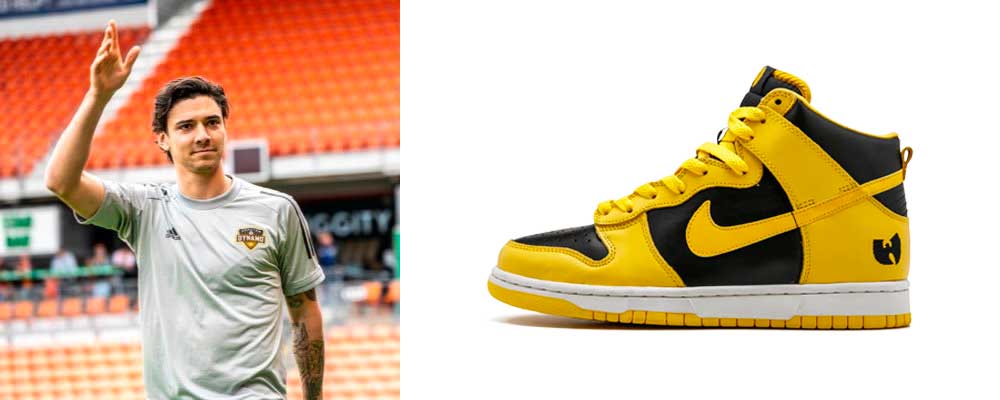 Nike Athlete and MLS player for the Houston Dynamo
The word "Grail" has been beaten up by the sneaker world time and time again–so much so that it has lost its allure. Immediately after a limited shoe is released to the public or a picture is leaked, someone has already jumped to immortalize it. The next Grail-worthy shoe it is. Ridiculous. A Grail has to spark emotion and stand the test of time. Most of all, it has to have a story that embodies it. Every shoe-lover can think of a pair that easily falls into this category, and this is mine.
The Wu-Tang Dunk. Simply put, the Nike Dunk is the only shoe I owned and wore despite being an adidas athlete for years. The fusion of black and yellow will forever make me think of the Killa Beez, genius authors of 36 Chambers. Aside from these facts, this shoe may never release and I may never get my hands on it. It is truly my Grail. From the color blocking, to the subtle pop of white on the midsole, and to the perfectly subtle Wu branding on the tongue and heel. Perfection in shoe form. The only thing I know for certain is that "Wu-Tang Clan Ain't Nuthin' Ta F' Wit"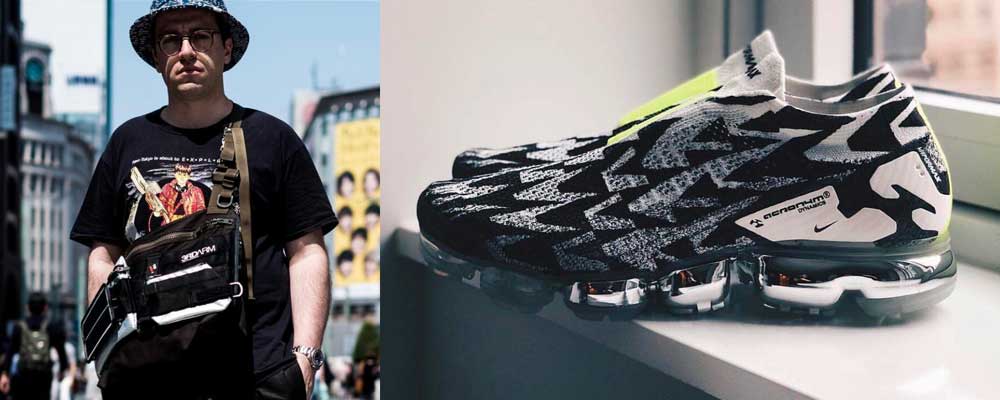 Buyer at LESS17
Whether it represents a specific time or memory in your life, the grail is the one sneaker you cannot get off your mind no matter how hard you try. The grail is one piece you hold above all others that if you acquired it, you wouldn't need anything else. You can't just go onto stockx and buy it, this is something you'd have to work and find because it was released in such small numbers or only in 1 country. If you could hang it all up for just one sneaker, the grail sneaker would be the one you give it all up for.
My personal grail seems to change from season to season depending on what I'm currently fiending for; however, through all the chasing and searching, one sneaker has always remained at the top of the list: The Acronym Vapormax Moc 2 Light Bone Friends and Family with the Chrome AirMax unit. I know I'll never obtain a pair, thus fulfilling the perfect definition of a grail. Errolson, I'm ready to be friends and family at anytime!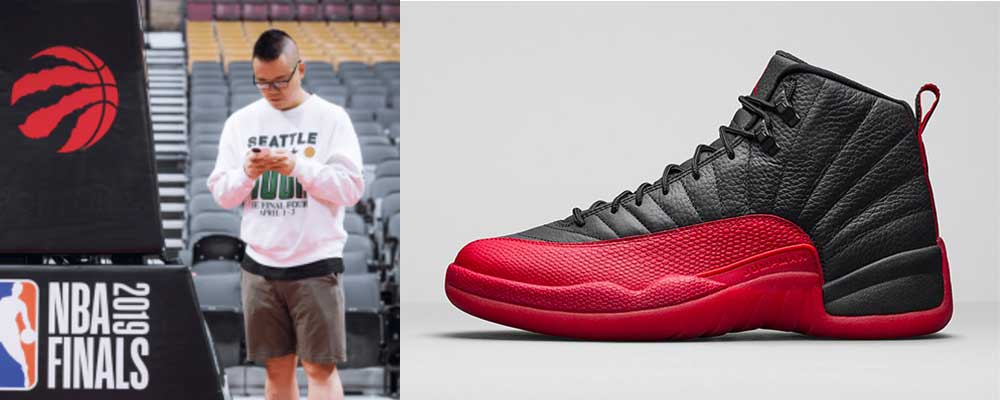 Freelance writer (GQ, New York Times, Complex, others)
A grail, to me, is a pair of shoes that holds personal meaning for you, a shoe that you can talk about with your own unique perspective more than anyone else. To me, we should use the term "personal grail" more than just the term grail. We can all agree on certain sneakers that are grails, but when people talk about their grails, I'm less interested in hearing about the same shoe over and over again and more in a story that I haven't heard before. 
My grail will always be the Air Jordan 12 "Flu Game." Watching Michael beat the Jazz with the flu (or was it food poisoning, can you imagine them being called the Air Jordan 12 "Food Poison Game"?) was an iconic moment for 13-year-old me, who looked at basketball players like they were superheroes, and there was no moment on the court more heroic than that game. I needed those shoes, and my dad bought them for me and I wore them to play hoops as a teenager. Only later in my life when I was cleaning out their basement did I realize my dad had bought me a bootleg pair (shoutout Asian parents) and the shoe said JORDON on the back heel. 
I was more than thrilled to pick up a real pair when they re-released several years ago. It's a grail to me because I know I have a connection with it that is very much my own and different from everyone else's.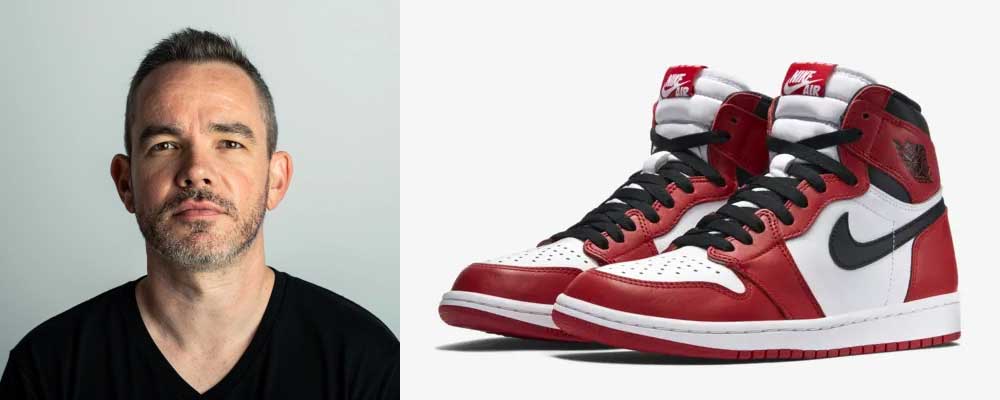 VP, Content and Communications Stadium Goods
"Grail" is a perfectly acceptable way to refer to sneakers you love, but it's got to be used sparingly. It's a totally over-the-top phrase, of course, but it was fitting for the way people pursued certain sneakers, particularly in the pre-Internet days, where collectors went on literal pavement-pounding quests to track stuff down. The pursuit doesn't feel quite as Arthurian now that it's primarily digital, but it's probably a lot less dusty.
My "grail" will always be the "Chicago" Jordan 1. I was 8 years old when the original released, and my parents made me spend my own money for a pair. After a couple months of extra chores, I had the 65 bucks, only to get to the shoe store and learn that all sizes under 6 were "Sky" Jordans and not "Air" Jordans. Needless to say, I was crushed. They didn't make ads for "Sky" Jordan.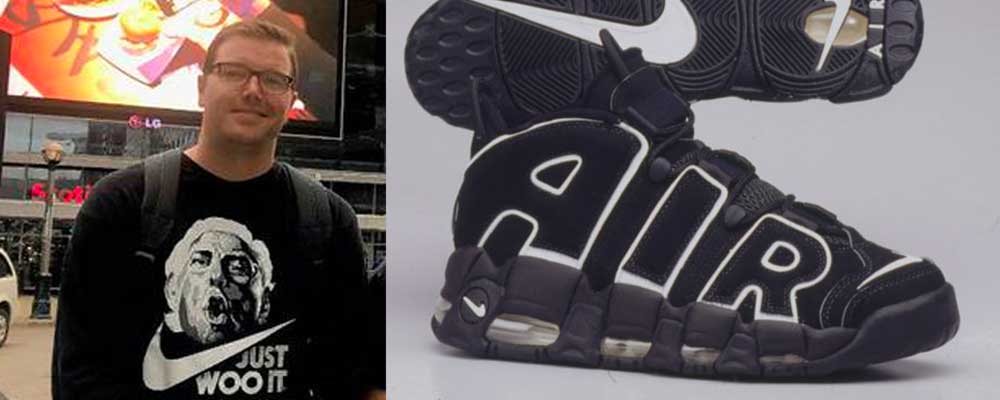 Owner Courtside Sneakers
A grail by definition would be something hard to come by, which in this industry usually means extremely expensive. While mostly true, I prefer to think of a grail as something significant to each of us. It's easy to say a game-worn autographed Jordan 1 would be my grail… but I know I'll never have those, and would never spend anywhere near what it would cost to acquire them.
My grails would be the '96 Nike Air More Uptempo, because it's the first sneaker I fell in love with. Seeing all that air, it's what started it all for me.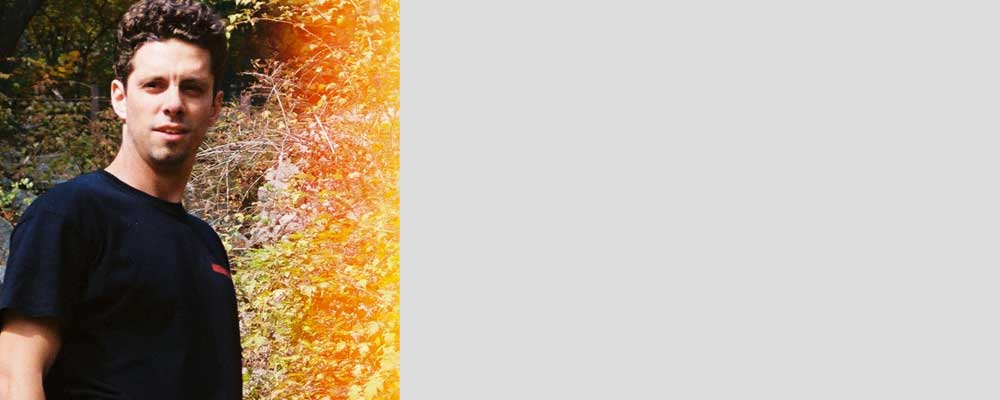 A grail is what keeps you going. Sometimes, it's what got you hooked on the game in the first place. Other times, it's the ones that got away. For some, it's what you set aside a percentage of each paycheck in order to one day afford the wild secondary market value. 
As a digger, though, I could never just buy a grail straight up – because the journey to find the grail is often worth more to me than the grail itself. From stumbling across a steal at a flea market after months of striking out to rummaging through dusty storage rooms in mom and pop shops only to find a time capsule of red and black boxes from the 90s, grails never make it easy. 
Honestly, I'm not sure I'd actually be happier if I acquired my grails, because if I did, what more would there be to dig for?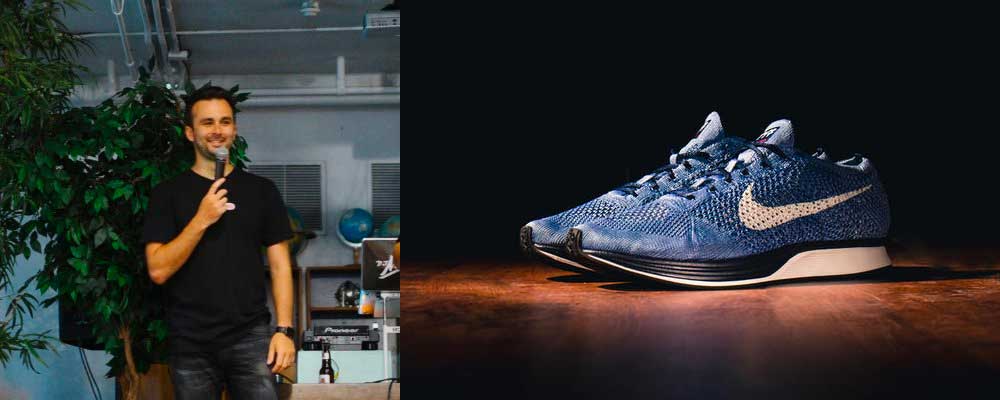 Dejan Pralica @dp16
Co-Founder, SoleSavy / Kicks Deals
We definitely use this term too loosely these days because it's become easily attached to something that resells for 10x its retail value. The definition of a grail for me is simple: it's something that almost isn't real because so few exist and you likely have a personal attachment to it that other people may not relate to. It's unlikely to be a product you can easily acquire by jumping online to StockX or GOAT. If it was, then the hunt for it would be short and non-existent, assuming you have the money to spend. At the end of the day, you have to have an emotional attachment to the shoe that is special to you. 
My one true grail is the Nike Flyknit Racer "Tokyo Olympics." Nike only made 100 pairs shortly after the 2016 Olympics as a homage to the upcoming 2020 games that were unfortunately cancelled this year. Nike gifted these pairs to select individuals, so they've never hit retail, and I've yet to see a listing anywhere near my size show up. I have 32 pairs of Flyknit Racer in my collection — easily my favourite shoe of all time — so maybe one day I'll be lucky enough to find a pair of these and make it 33.
Latest posts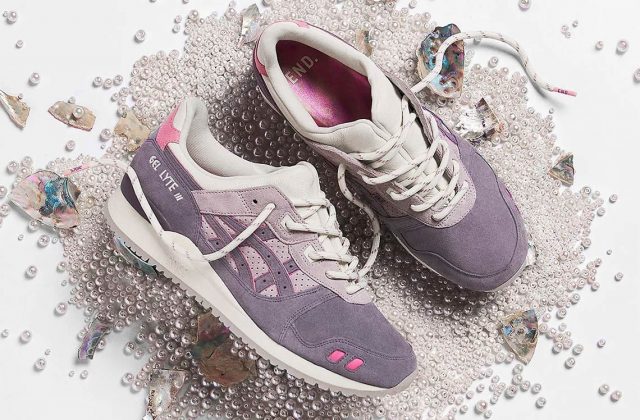 Asics x END. Gel-Lyte III 'Pearl' Online Droplist & Release Info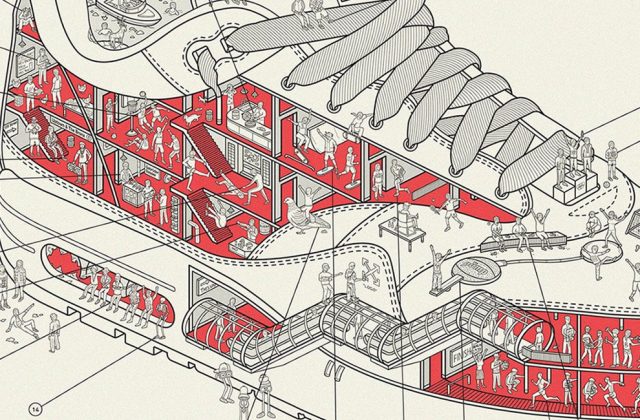 SoleSavy membership
A SoleSavy membership provides you the tools and resources you need to successfully purchase the products you want for retail.
Exclusive release information and links
Instant links to purchase shoes in your size
Access to SoleSavy Courses and Lessons
and LOTS more perks!
learn more
Stay in the loop
Sign up to receive emails about feature articles, the latest release info, and exclusive access to SoleSavy memberships.