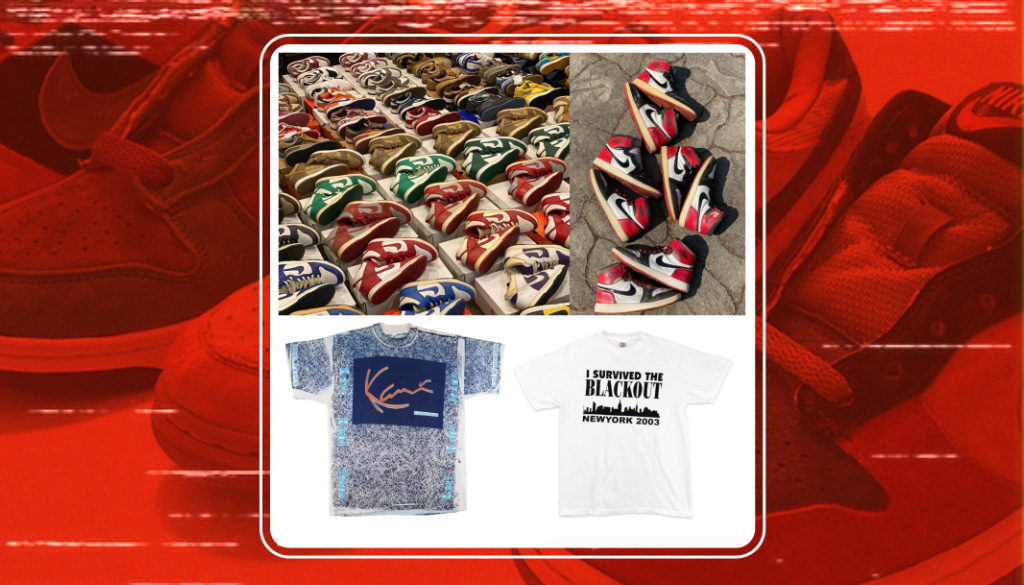 The Evolution of Vintage in the Digital Era
by Alex Wong
—
Our day-to-day lives have not been the same since everything came to a standstill in March. While we are all continuing to learn to live within the constraints of a pandemic as we await a vaccine that will hopefully arrive next year, businesses have been affected just the same. It is impossible to walk around your neighborhood without seeing your favorite bakery store or a restaurant location you used to frequent closed down amidst the financial uncertainty and general disruption to income streams that come with living during the coronavirus.
The sneaker industry is no different. We have seen release schedules become less iron-clad and more of a moving target this year, as shipments have been delayed, and major brands try to figure out how to live in this new reality. And yet, even as retail locations have either shut down or moved to more limited hours with strict health and social distance protocols, the demand for sneakers has not slowed down. Instead, the aftersale market, which has long been touted by many as a bubble on the verge of bursting, has become stronger during the pandemic, without an end in sight.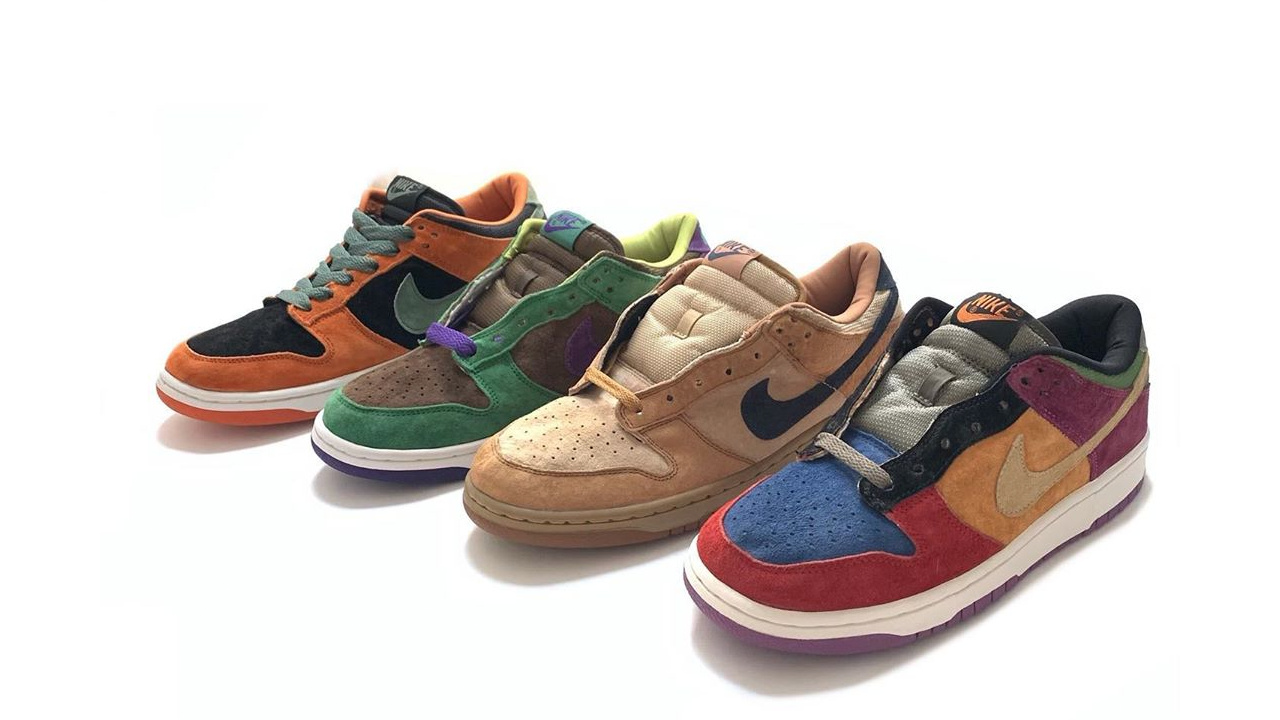 Specifically, the vintage sneaker aftermarket has continued to thrive. One of the most popular vintage sneaker accounts on Instagram is @gustodaninja. The account is run by Chris—originally from Melbourne, Australia—who came to Japan near the end of 2004 and has resided there since.
"It hasn't changed at all for me," Chris tells SoleSavy. Outside of a four week period where the express mail service in Japan shut down its international shipping services, the pandemic has had no effect on Chris's day-to-day process of collecting and selling sneakers, although he has seen a surge in demand for older SB Dunk models.
"I've been buying and selling SB Dunks long before the rise we've seen this year," Chris says. "I have definitely seen a big increase in sellers that didn't mess with Dunks until this new trend caught on. It reminds me of a few years back when everyone had a buy-sell Supreme account on Instagram when it was at its peak."
While pairs like the Nike Air Footscape Woven Chukka will occasionally pop up, these days you are more likely to find coveted pairs of Dunks like the Nike Dunk Low Pro SB "Stussy Cherry" and the "What The Dunk" on Chris's feed. These days, Chris is finding much less market interest in other vintage Nike models. "There are a lot of more obscure models that I used to enjoy selling," he says. "The Lunar Woven, Rift, Presto, Flyknits and Huaraches, those are much harder to sell nowadays."
The market is constantly changing and dictated by the hype cycle and something as simple as what celebrities are wearing on feet, which means now might be the best time to look beyond just Dunks and buy low on models like the Lunar Woven or the Huarache. It is the same strategy Nick Barnes—who runs the @sb_freak100 Instagram account used a few years ago to solidify his collection of Dunks. From 2014 to 2017, a period where Nick says Nike SB's products "lacked creativity," and when Dunks would sit on shelves for weeks, he took advantage of the dip in price in the aftermarket and was able to add over 100 pairs of shoes to his collection.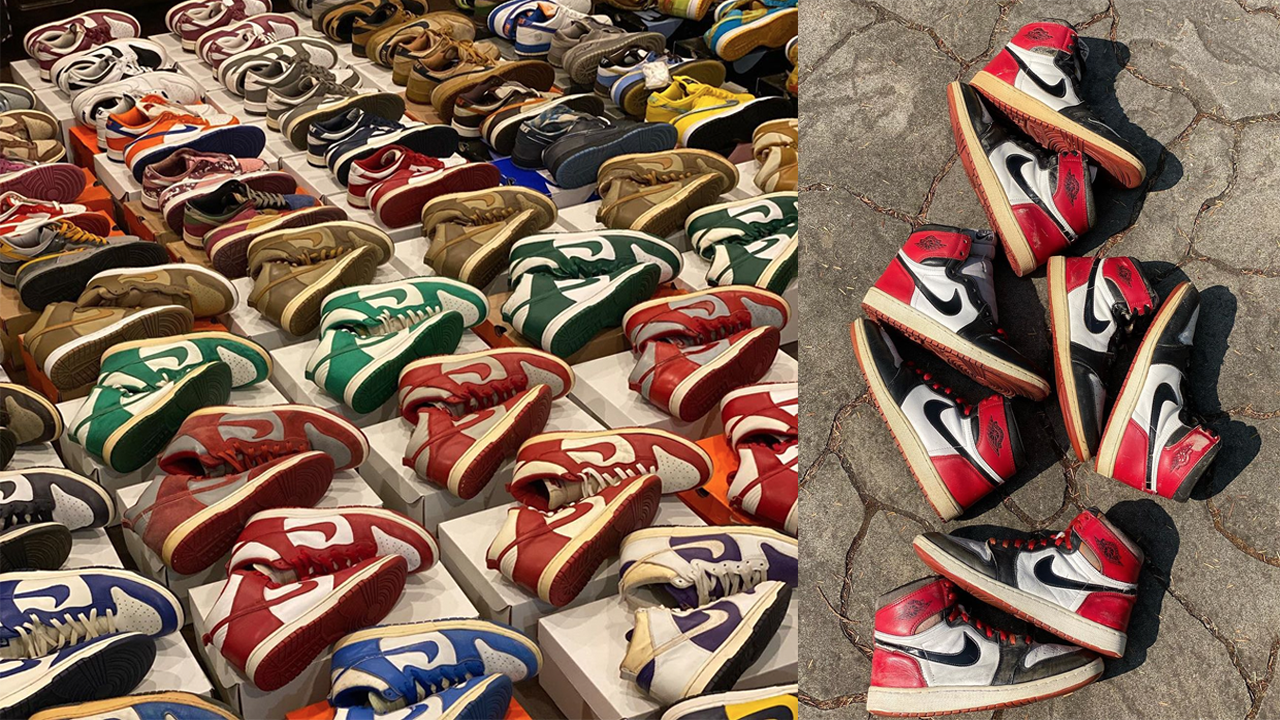 Today, Nick's collection includes coveted pairs like the Nike Dunk SB Low Supreme Red Cement, Nike Dunk SB Low Jedi and the Nike Dunk SB Low Heineken. Collectors have also been able to add to their collection during the pandemic as many people have put their coveted pairs up for sale in order to recoup for lost income. This year, Nick has been able to add several sneakers which he has been hunting for the past five years—including the Nike Dunk SB High Ferris Bueller and Nike Dunk SB High Sea Crystal—to his collection.
Tye Engmann, who runs the @curatedvan Instagram account, doesn't believe the demand for vintage sneakers will go away even after the pandemic. "It's more so a set of trends," Tye tells SoleSavy. "Specific shoes will surge, others will drop. Many people are joining the sneaker 'culture' and it's only driving prices up because there's more demand and a stagnant amount of supply."
When it comes to vintage, it is not just older models of sneakers that have seen demand continue to rise in recent months. The entire vintage market, especially for older tees, has exploded. Recently, a vintage "Aladdin" shirt sold for $6,000. Aside from movie merch, Gavin and Ross Clark, two brothers who run the Vintage 905 store in Whitby, Ontario, say vintage wrestling tees and Marvel mega-print tees have also been in high demand.
The pandemic hit Gavin and Ross out of nowhere in early March when they had to shut down their physical location. "For the first few weeks of lockdown, we had no sales at all," Gavin tells SoleSavy. Even with an existing online store, the brothers convinced it would be the end of their business.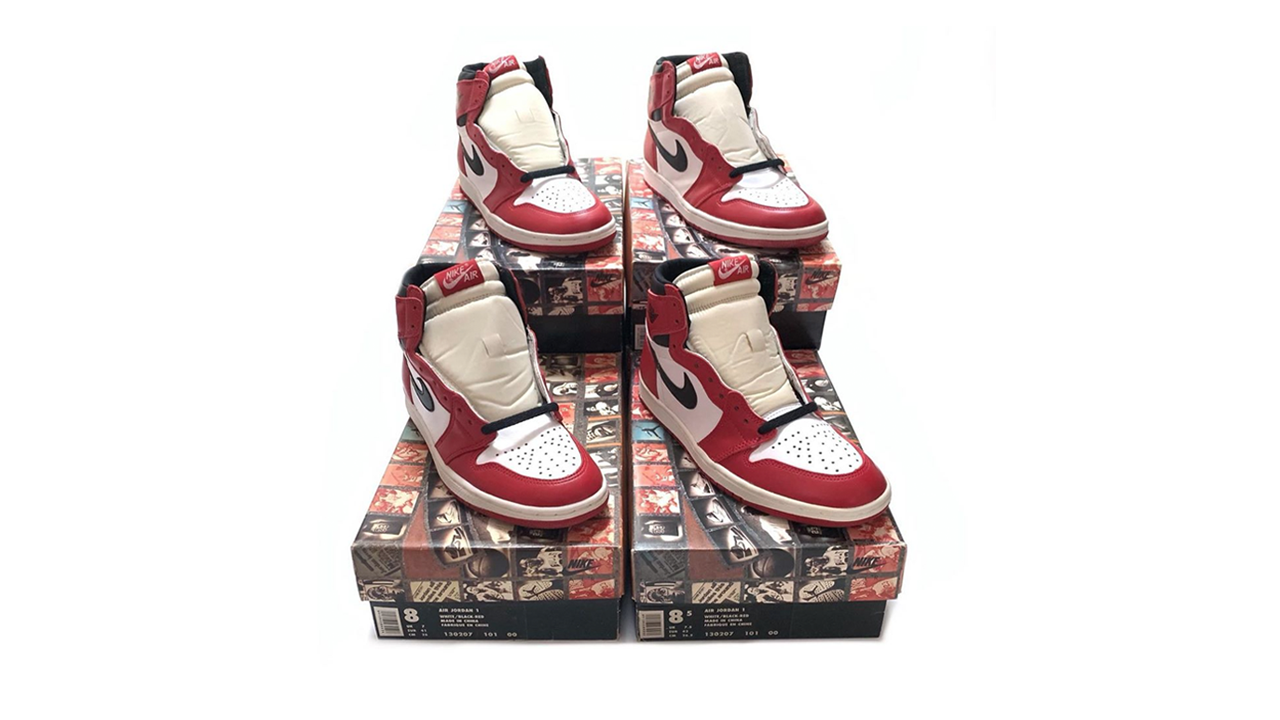 Instead, the vintage community has come together and used their collective social presence to continue selling their product to their combined audience. "Probably the biggest difference is the use of Instagram Live to hold live auctions," Gavin says. The format has been popularized by Chris Fernandez, who runs the @1980somethingco account and holds a weekly event known as The Virtual Flea, where vintage stores and collectors from around the world join Chris on Instagram Live and bid against each other for rare and sought after vintage pieces.
At one of their appearances on The Virtual Flea, Vintage 905 sold a 1995 Janet Jackson rap tee for $5,000.
Moving to e-commerce has been a brand new experience for other vintage shops. At the start of the year, Joshua Roter and Chantal Varela closed down their In Vintage We Trust store location in the Parkdale neighborhood of Toronto for a massive physical renovation of their space in order to expand their selling floor by 30 percent. As they were getting set to return in March, the pandemic shut everything down. Josh and Chantal spent the next two months figuring out how to shift their business online while their store remained closed.
Eventually, In Vintage We Trust started dropping items on their website at noon every Saturday. "The pandemic allowed us to really finesse the webshop idea, mostly because we had nothing to do during that time," Josh tells SoleSavy. "We could research customer wants and needs online, figure out what works and what doesn't. The weekly web drops have been pretty popular, especially since we're making curbside pickup available. After Covid is over, we'll keep that going. The customer base demands it for sure."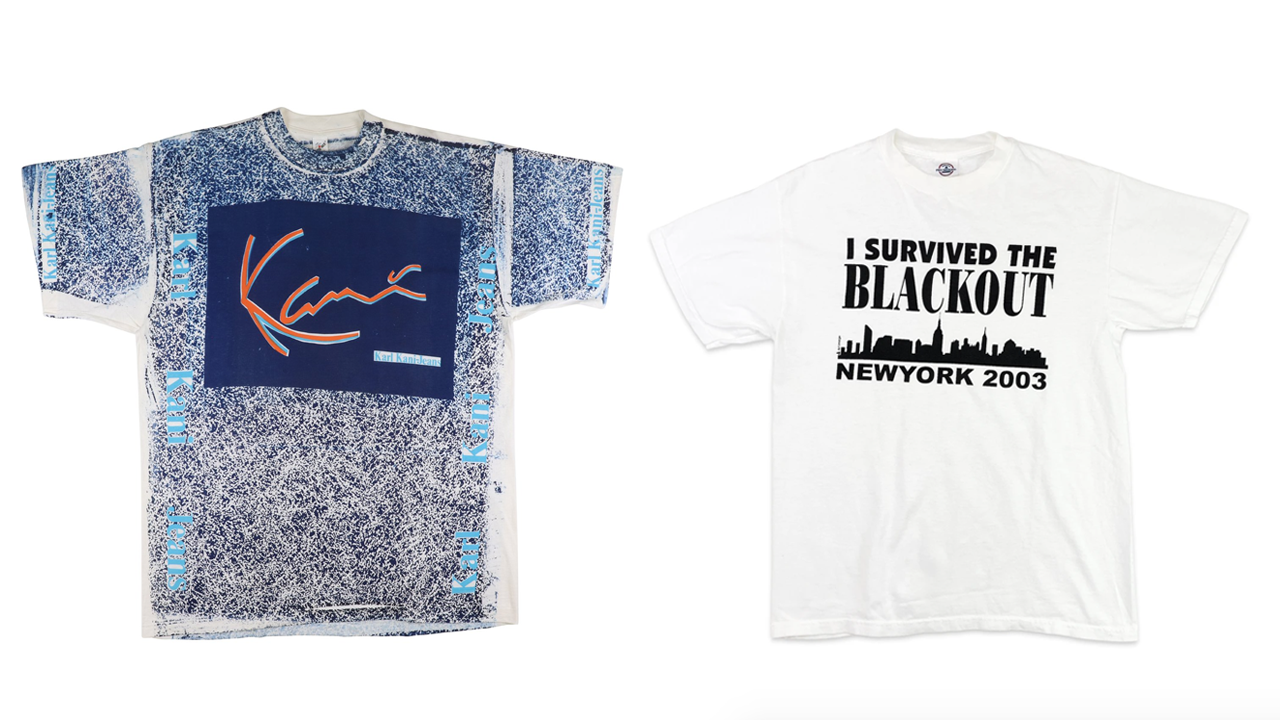 The physical location has since re-opened, but the store continues to have a separate online drop every Saturday. In Vintage We Trust carries a variety of products organized into different themes for each week's release, but there is also a sizable collection of vintage tees which have been added to their online inventory, including vintage sports tees like this Cowboy-Bills 1994 Super Bowl tee or an old Karl Kani all over print shirt.
"As is the case in most facets of the vintage market the t-shirt reigns supreme right now," Josh says. "We're selling a lot of graphic-based tee products."
Not all vintage stores have been as fortunate during the pandemic in terms of holding on to their physical space. When New York went into shutdown in March, the lease on Fantasy Explosion, a popular vintage store run by Kevin Fallon was up. Unable to work out a deal with his landlord, Kevin had to announce the store's closure. From March to June, Fantasy Explosion's regular process of picking vintage items throughout the tri-state area three to four times a week was disrupted.
Although his entire business plan was thrown into chaos, Kevin saw the resilience of the city, and also the strength of being part of a greater community. Aaron Wiggs, a.k.a., @sorrymydude, included Kevin as one of his sellers during his bi-weekly sidewalk sales, which helped raise over $250,000 for Black Lives Matter causes. Nicolas Heller, a.k.a. @NewYorkNico, was instrumental in using his social platform to raise awareness of local businesses and institutions in the city.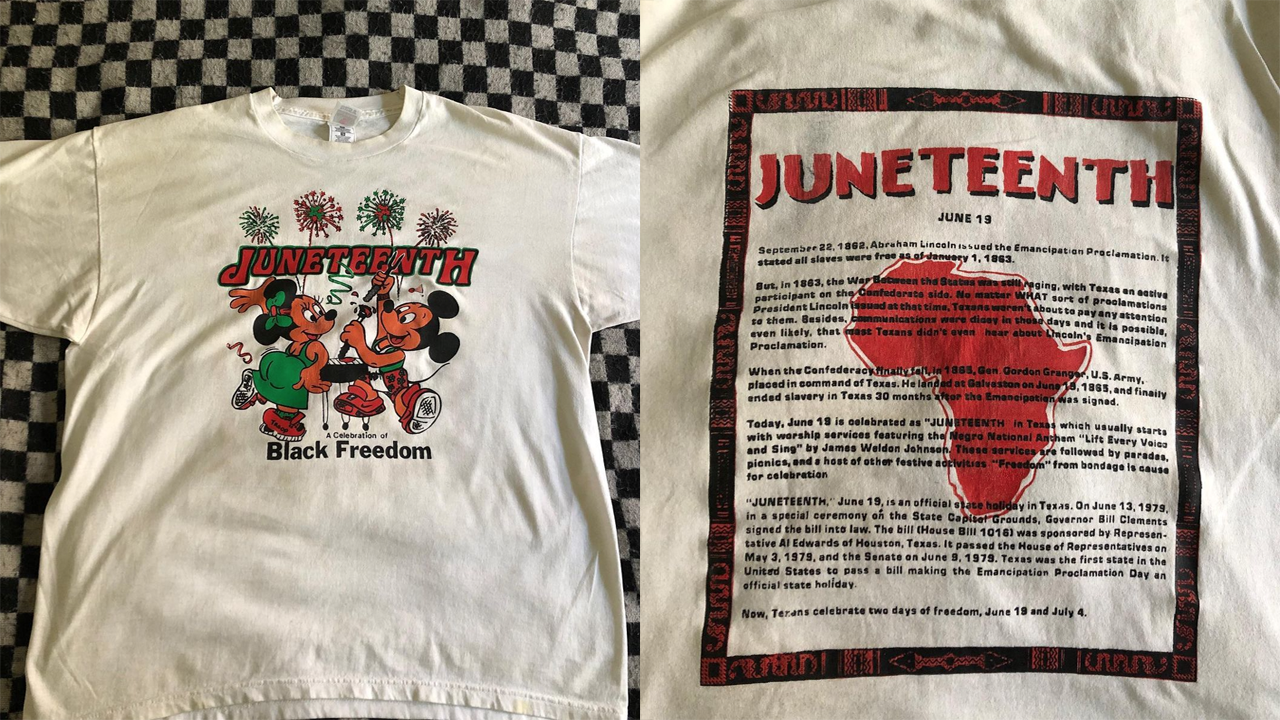 "2020 has been completely fucked," Kevin tells SoleSavy. "But it has allowed us to be more of a voice, tapping into the social consciousness of our community. We'll continue to raise awareness for various causes because it's so important to use our platform to share resources. We have a moral responsibility to contribute to these conversations of race, health, social justice, and equal rights moving forward. We'll also do our part contributing to local charities here in New York and beyond."
Fantasy Explosion has shifted its selling model to online-only, and Kevin says his e-commerce business has really taken off. In a way, Fantasy Explosion's collection of vintage pieces reflects the communal aspect that Kevin speaks so passionately about. The store focuses on New York-centric local pieces. On their website, you can find one-of-a-kind gems including a 90's MTA Staten Island Bus Depot Hat and a "I Survived The New York 2003 Blackout" tee. Drops are announced on Instagram and the most coveted items usually sell out within minutes."The New Yorkers that now own a piece of the city can wear it with their heads held even higher," Kevin says.
Just like everyone else, vintage businesses are figuring out their own ways to survive. There are several explanations as to why many consumers are gravitating towards buying sneakers and t-shirts from another era, from nostalgia to something as simple as boredom. But perhaps the main reason is because the process of buying something that you absolutely don't need is simply a way of maintaining some sense of normalcy in the middle of a pandemic.
"It was our only access to the outside world for a few tough months," Kevin says. "Getting a package in the mail felt pretty fucking good when it felt like the air was poison."
–
Photo by Chris (@gustodaninja)
Photo by Tye Engmann (@curatedvan)
Photo by Chris (@gustodaninja)
Photo by In Vintage We Trust / Fantasy Explosion
Photo by Aaron Wiggs (@sorrymydude)
Latest posts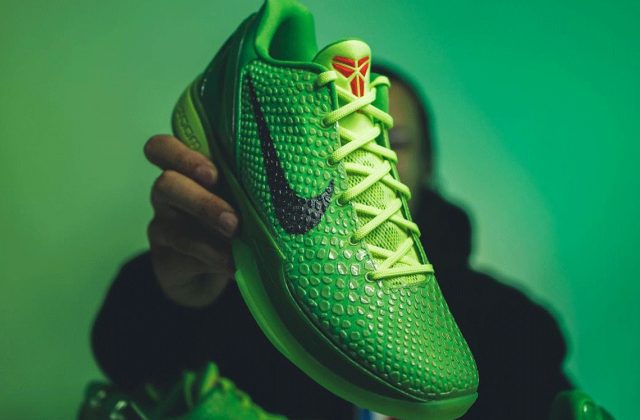 Nike Kobe 6 Protro "Grinch" Releasing On Christmas Eve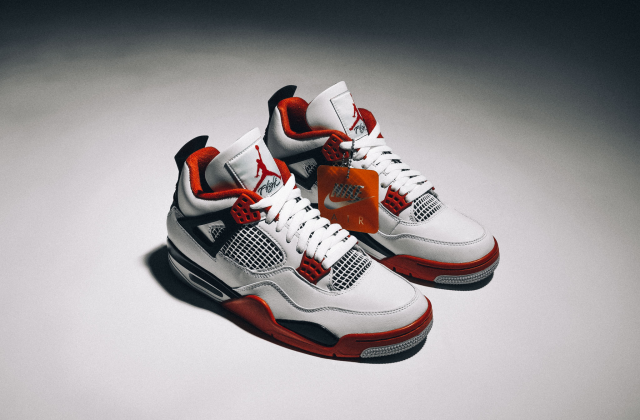 Foot Sites Release Breakdown for Fire Red 4s
SoleSavy membership
A SoleSavy membership provides you the tools and resources you need to successfully purchase the products you want for retail.
Exclusive release information and links
Instant links to purchase shoes in your size
Access to SoleSavy Courses and Lessons
and LOTS more perks!
learn more
Stay in the loop
Sign up to receive emails about feature articles, the latest release info, and exclusive access to SoleSavy memberships.