If you like sneakers, you may have seen the SoleSavy name come up in the last few years. Even if you haven't, that's okay. We're here to introduce ourselves. 
What is SoleSavy? We're a community of people passionate about sneakers. Sneaker culture is about the people but somewhere along the way, that became lost. Individuals and companies began to exploit the industry with greed in an attempt to turn a profit from our collective passion. Our goal is to help lead the way in reversing that trend. We're not here to take down practices that have been a part of the sneaker industry for decades, we're just here to try to even the playing field for the passionate people being excluded from the new norm of acquiring kicks, which is often for 2-5X the retail price.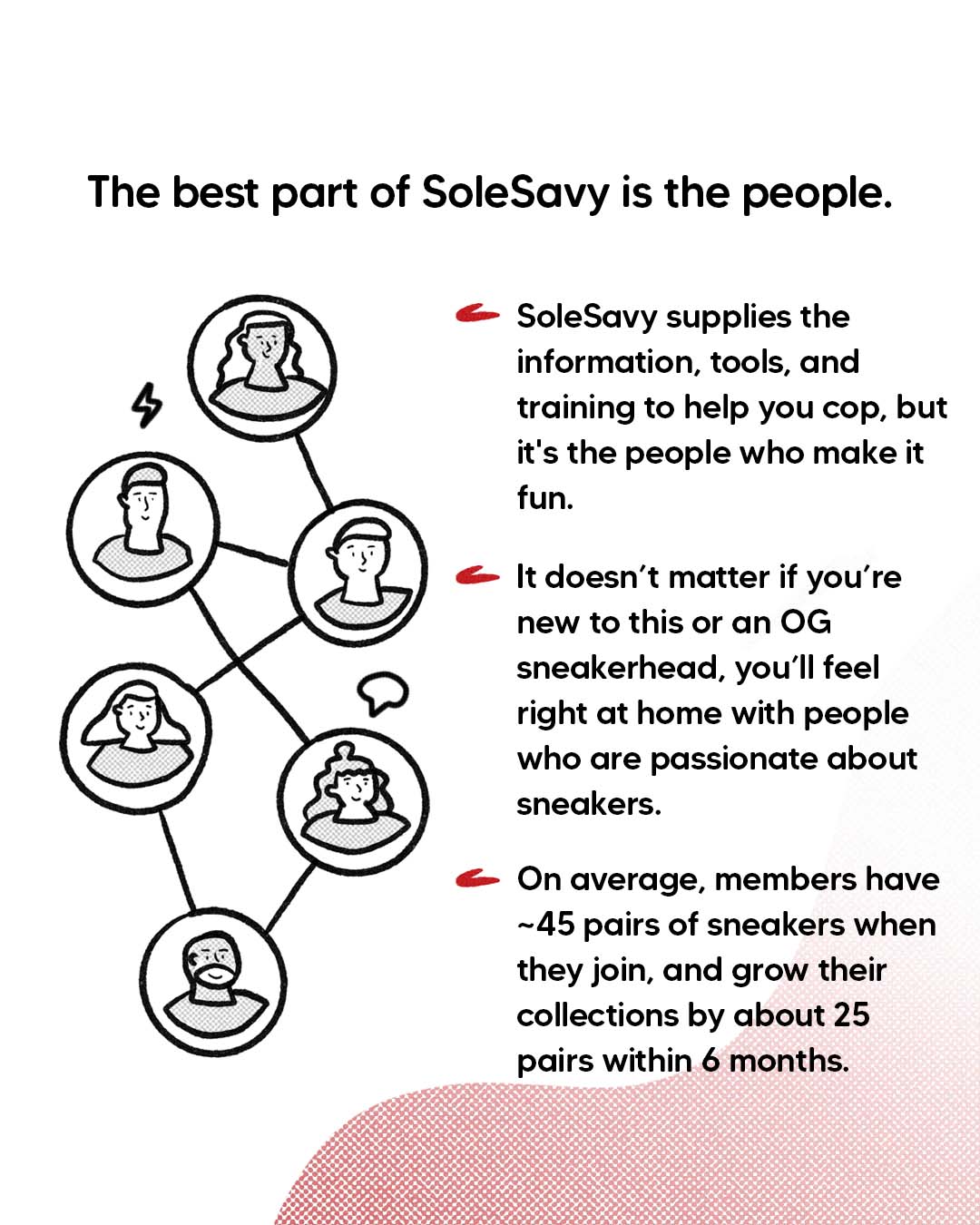 I'm sure you're wondering how joining our community helps you. At SoleSavy, everything we do is for and by our community. Join us and we'll provide you with the technological tools and information you need to increase your success in getting sneakers for their intended price. Retails releases, raffles, restocks, or shock drops, we'll ensure you're prepared for them all. 
You'll also have access to thousands of community members to help you acquire sneakers and make new connections. I know it's hard to believe in this profit-driven industry but our community really looks out for each other. Being a part of it, you'll know and trust the people you're buying from, trading with, assisting. No gratuitous fees or hidden charges, just your membership. All for the love of sneakers. We want to get sneakers into the hands of people that love them most – those who will wear, collect and appreciate them.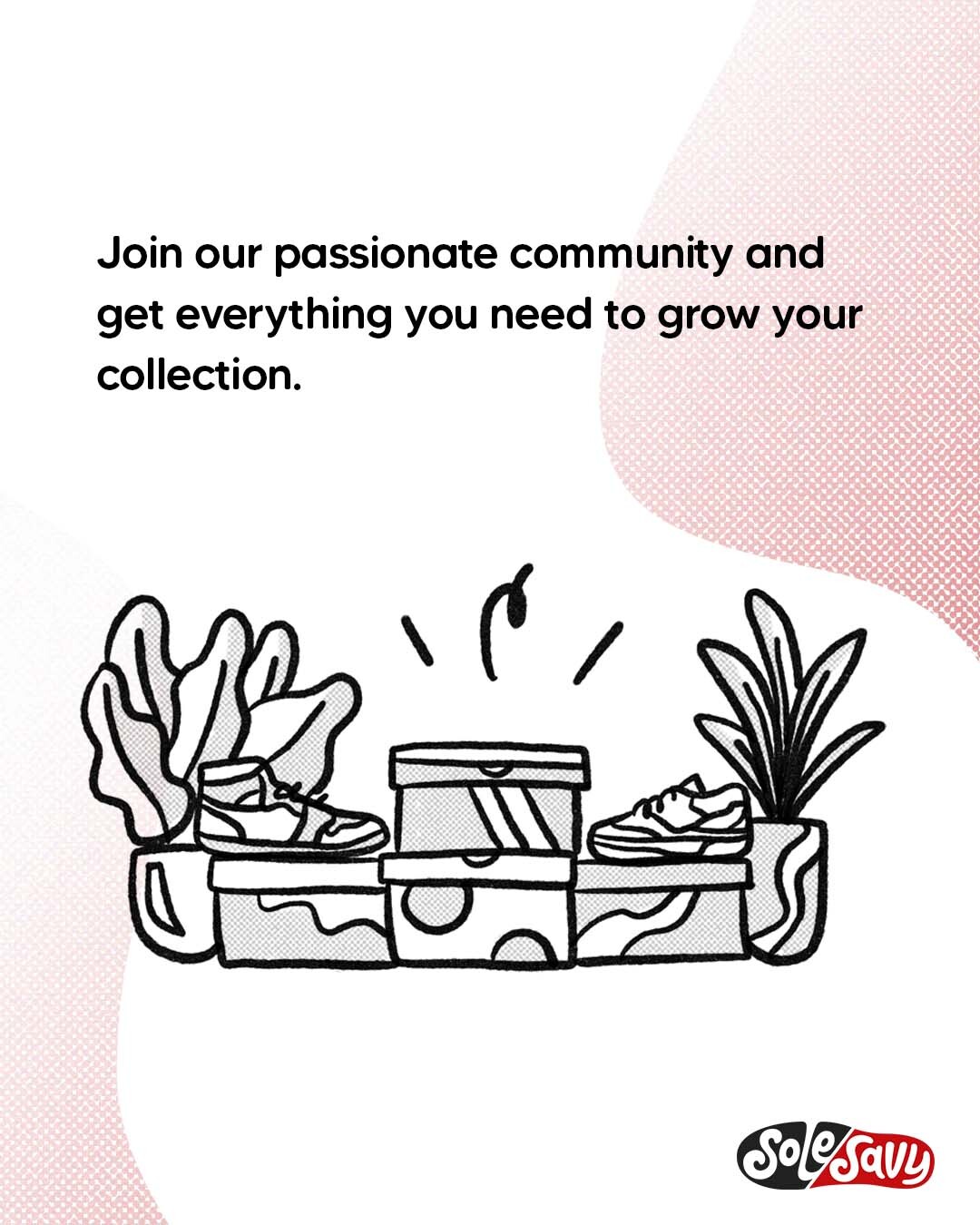 OG? New sneaker lover? Anywhere in between? We'd love to have you. As long as you have a passion for sneakers, the SoleSavy community is the right place for you.