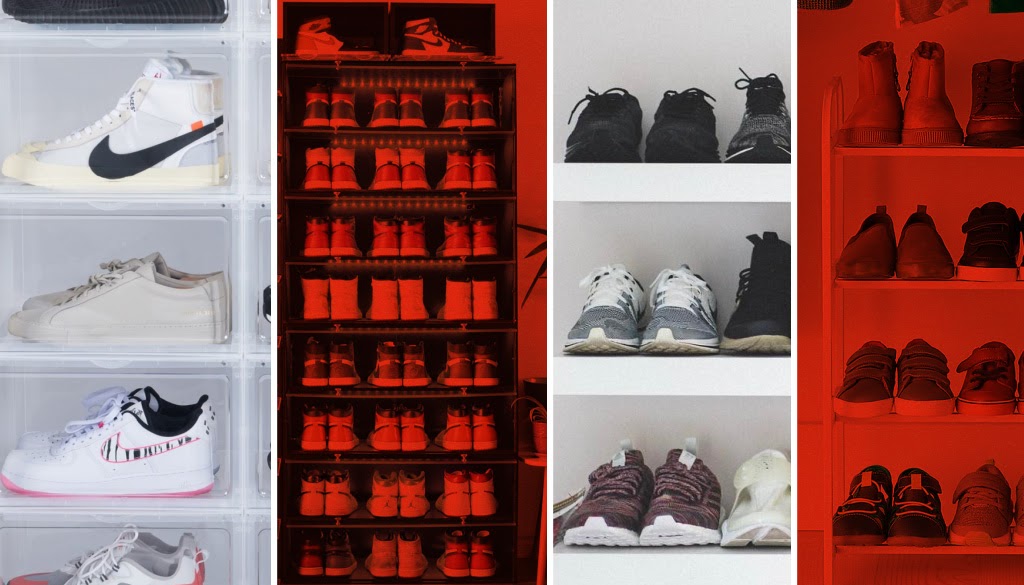 Best Ways to Upgrade Your Sneaker Storage
by Eddie Vargas
—
If you've got more than a handful of shoes laying by your front door, mudroom, bedroom, or wherever you prefer to keep your kicks – you're likely growing tired of the mess. For anyone heavy into collecting or even just looking to keep their space looking more organized, proper storage of your sneakers is going to become a straight-up necessity at some point. With the holidays fast approaching, we've decided to highlight some of our personal favorite options for sneaker storage you can buy in North America. From affordable displays and furniture pieces to over-the-top statement pieces, these are our choices for the best sneaker organizers.
---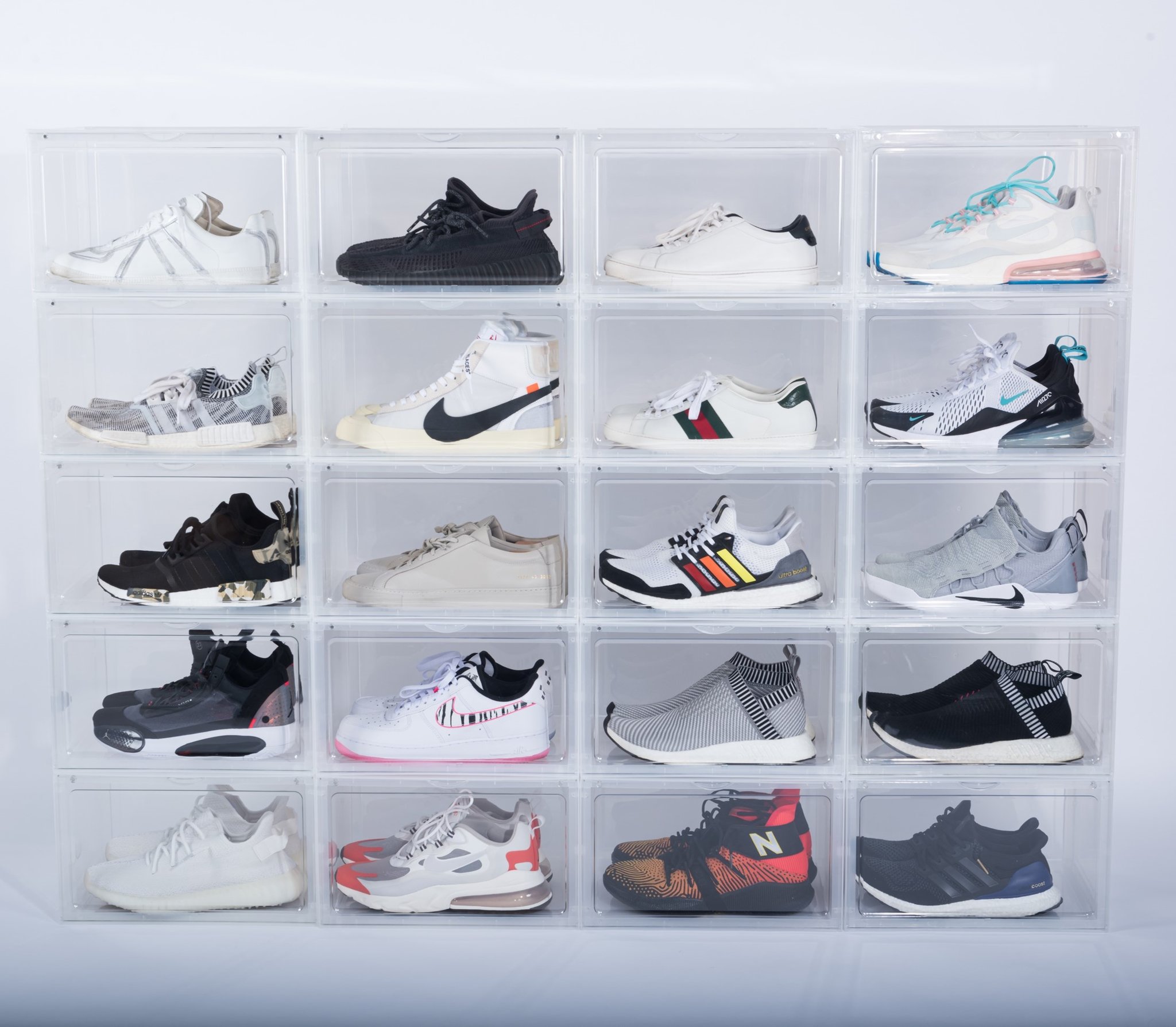 Based out of Toronto, Ontario this Canadian shop offers both drop front and drop-side versions of translucent sneaker containers. Each container holds one pair of shoes up to size US 13 and comes with easy to use, interlocking pegs so you can stack and arrange your collection as you see fit. Both versions start at $120 CAD for ten-containers, offering hands-down the most bang for your buck of any container on this list. While devoid of the denser, higher quality materials found on some of our other options, Prism Co's containers do offer the cheapest gateway into translucent containers without sacrificing quality.  They're currently running a Black Friday promotion up to $60 with applicable codes until November 30th. Sale details are available here.
SoleSavy members – head to our private channels as we'll have a separate, exclusive discount code for 15% off all Prism Co. products valid until December 31st, 2020.
---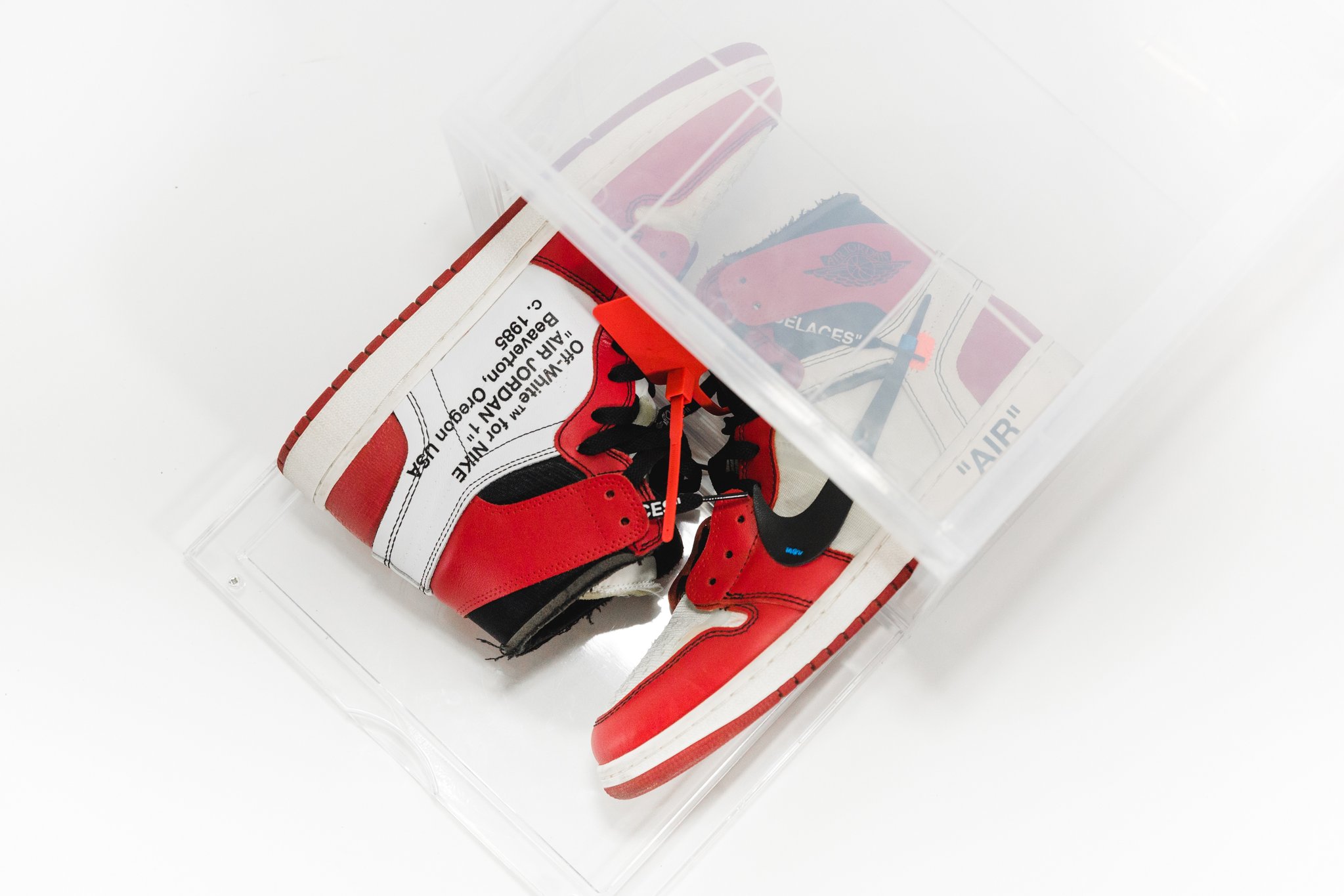 Another Canadian mom & pop shop, SNKR & SOLE is based out of Vancouver, BC. The shop is co-owned by a longtime SoleSavy member Godwin Chan and is the only store to offer convenient and free pickup for any customers based in Mainland Vancouver. They offer a few tiers and different versions of both the classic drop-font and drop-side translucent shoe containers at far more affordable prices than some of the big box stores. You can opt for the simple "SD" 2-pack for $60 CAD(also available in a sleek, black exterior) or the more refined "DF" containers $50 CAD made up of sturdy acrylic and with virtually no visible molding. With the DF boxes, you get what you pay for, allowing the focus to be entirely on the grails inside while offering the protection and organizability you want. They even have an option shaped like a shoebox, complete with a removable lid!
---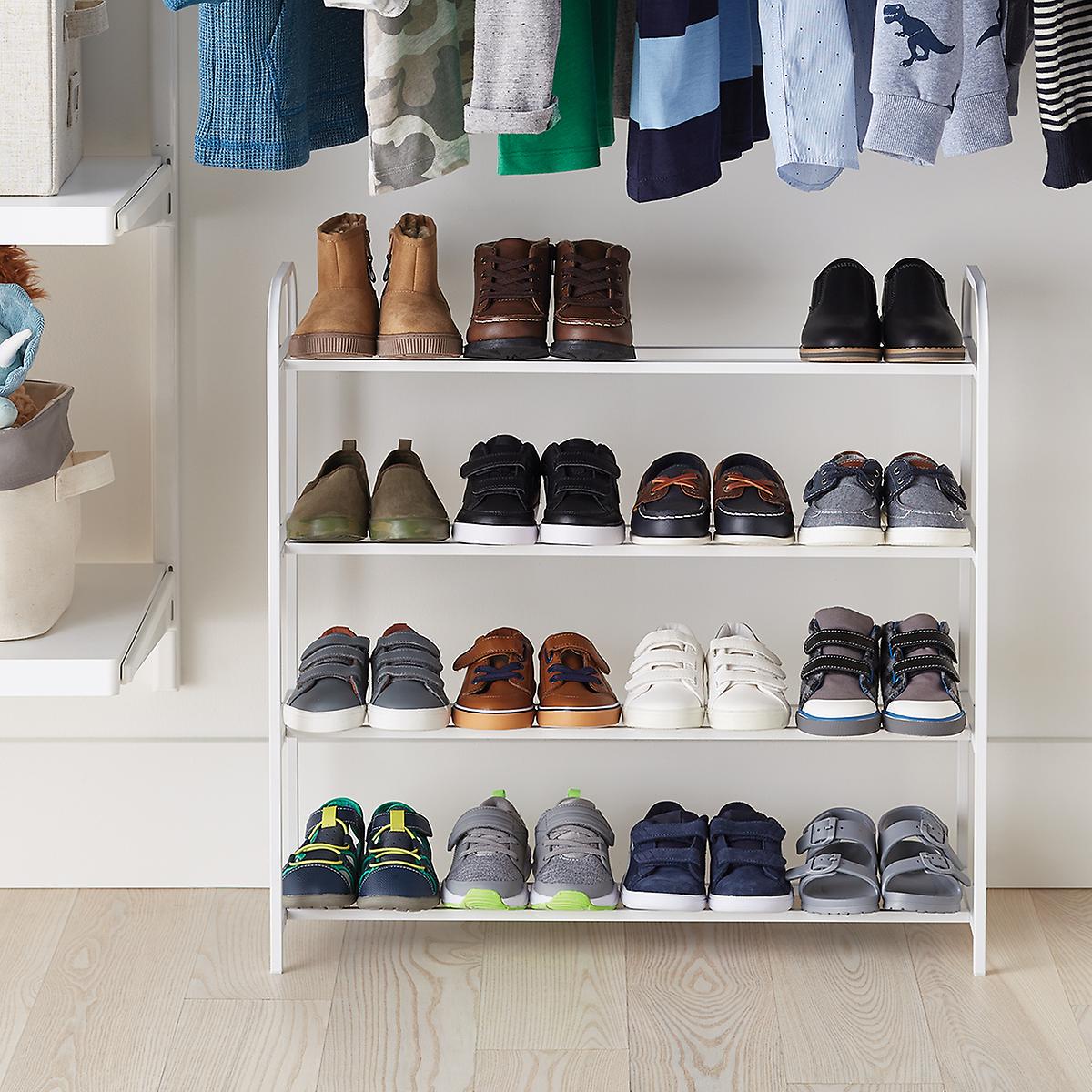 While not focused strictly on sneaker storage, The Container Store offers plenty of – you guessed it – containers, at their online shop and various retail locations across the United States. Available in smaller batches than most of the other shops on our list, The Container Store also offers the widest array of options. With nearly 100 variations of footwear storage ranging from individual, taller boxes for women's heels, to wooden cabinets, and classic drop fronts, the selection can be a bit overwhelming. We personally recommend either the Large Black Drop-Front Shoebox ($60 USD/case of six) for a sleek aesthetic or the 4-tier shoe rack ($30 USD) if you want to just pick up your shoes and go with little fuss. If you sign up for their "POP" program on Black Friday, you'll receive 25% off one item; normally 15%.
---

Your friendly, neighborhood, Swedish furniture corporation! IKEA carries a variety of very minimal shoe organizers that can fit any home. If you want to show off your collection, it doesn't get better than the minimalist Lack Wall Shelf ($20) which can comfortably fit four to five shoes. If you prefer to secretly stash away your precious grails, IKEA offers the Mackapär ($69.99) which can effortlessly double as a hall entrance table for your keys and general knick-knacks. The biggest con to shopping here? Well, like most things IKEA, you'll need to build these yourself and they're often composed of lower quality, cheaper wood. If you value seamless integration into your interior design, however, then the IKEA route might be your best bet.
---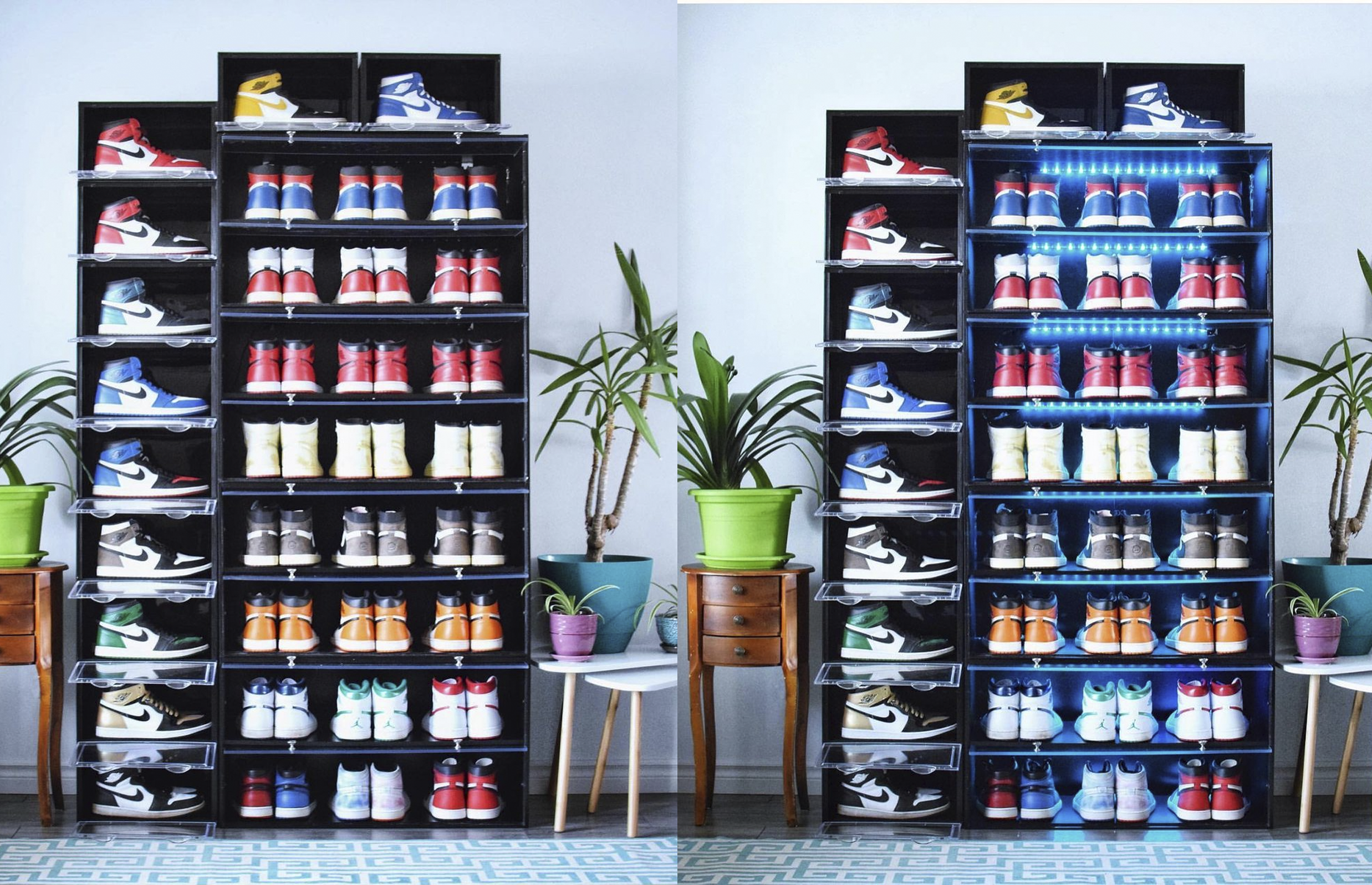 With UV protected acrylic doors, custom NBA decals, and your choice of optional LED arrays, The Sneaker Throne is designed for the enthusiast. This shop's containers feature sturdier wooden frames weighing in at a whopping 30 lbs while still maintaining the transparent doors of its competitors. The selection here combine the best of both worlds. Where Thr Sneaker Throne truly excels in though is their customization options.  Their products will make your grail sneakers the center of attention. Starting from $45.99 for the 2-piece dropside containers all the way up to ~$160 USD for the NBALAB thrones, it can get pretty pricy real quick – especially if you have a larger collection. Currently, their eponymous product (without LEDs) is on sale for $114.75 instead of the usual $134.99. If the higher quality build and display options sound appealing, then the Sneaker Throne might just be the perfect fit for you.
---
Image via Prism Co.
Image via SNKR & SOLE
Image via The Container Store
Image via @dean.hilario
Image via @christopher.chiu
Latest posts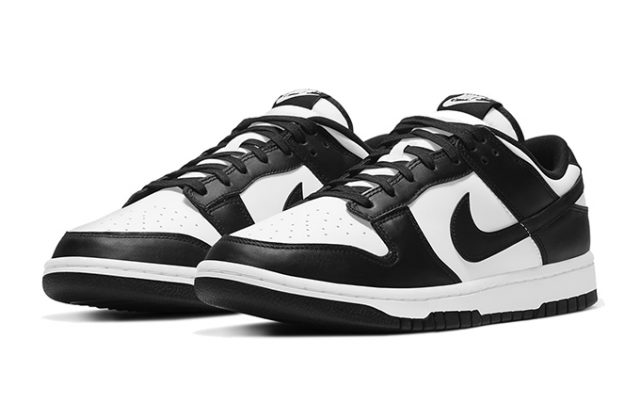 NEW Nike Dunk Release Dates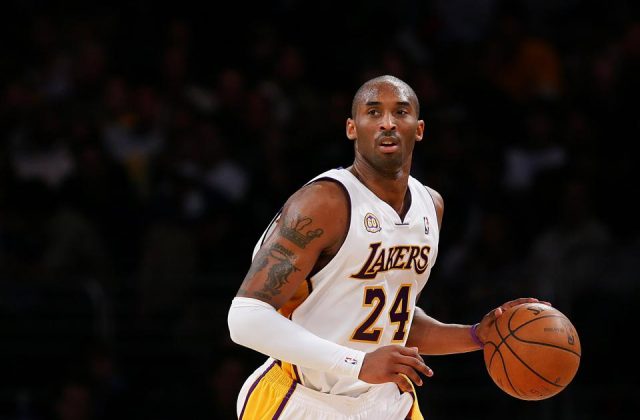 What Kobe Means to Me – Tell Us Your Stories
SoleSavy membership
A SoleSavy membership provides you the tools and resources you need to successfully purchase the products you want for retail.
Exclusive release information and links
Instant links to purchase shoes in your size
Access to SoleSavy Courses and Lessons
and LOTS more perks!
learn more
Stay in the loop
Sign up to receive emails about feature articles, the latest release info, and exclusive access to SoleSavy memberships.