You might have heard of SURGEON from the various limited-edition sneakers that have been created and worn by athletes, celebrities, and more. For those that may be unaware, SURGEON was founded by Dominic Ciambrone and is an LA-based collective of creatives pushing the boundaries of footwear design by deconstructing and reimagining sneakers to create unique limited-editions for consumers, without compromising on functionality.
Their latest collaboration with Canada Goose sticks true to just that.
Inspired by limitless exploration, vintage outdoor gear, and nodding to the recent resurgence of nostalgic colors, patterns, and styles from the 90's, the new limited edition Canada Goose x SURGEON Glacier Trail Sneaker fuses the creativity and style of SURGEON with the functionality and craftsmanship Canada Goose is known for.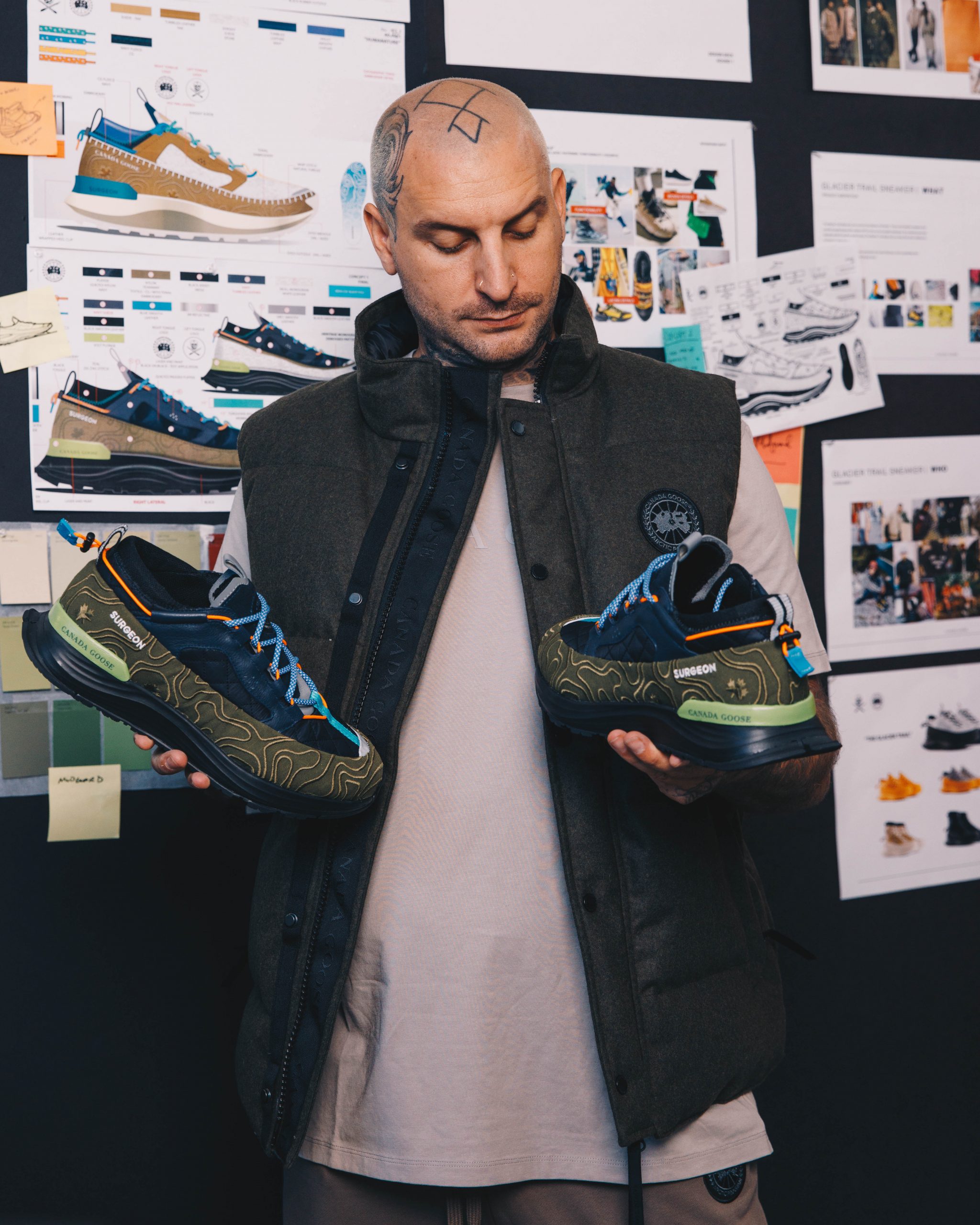 The new sneaker design includes creative elements that nod to Canada Goose' longstanding quality outerwear. The upper includes iconic 3M webbing, typically seen within the brand's designs, alongside quilted padded materials (reminiscent of a puffer jacket) on the instep.
A deep olive tear away nylon wraps the sneaker, displaying a tonal topographic embroidery that speaks to the explorer's journey ahead. After wear and tear, the nylon ripstop slowly reveals a premium white debossed SURGEON leather, bringing a new chapter to your sneaker.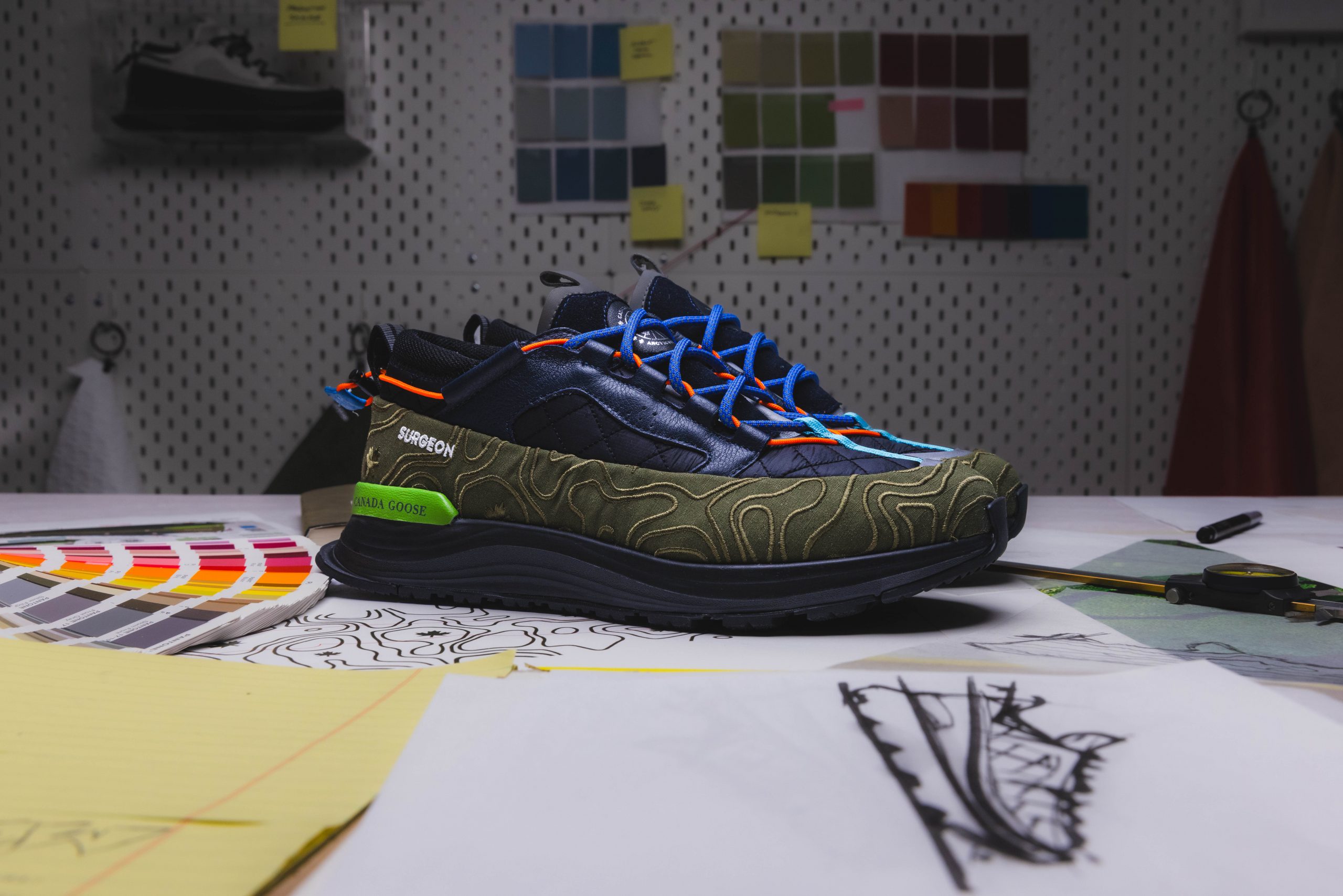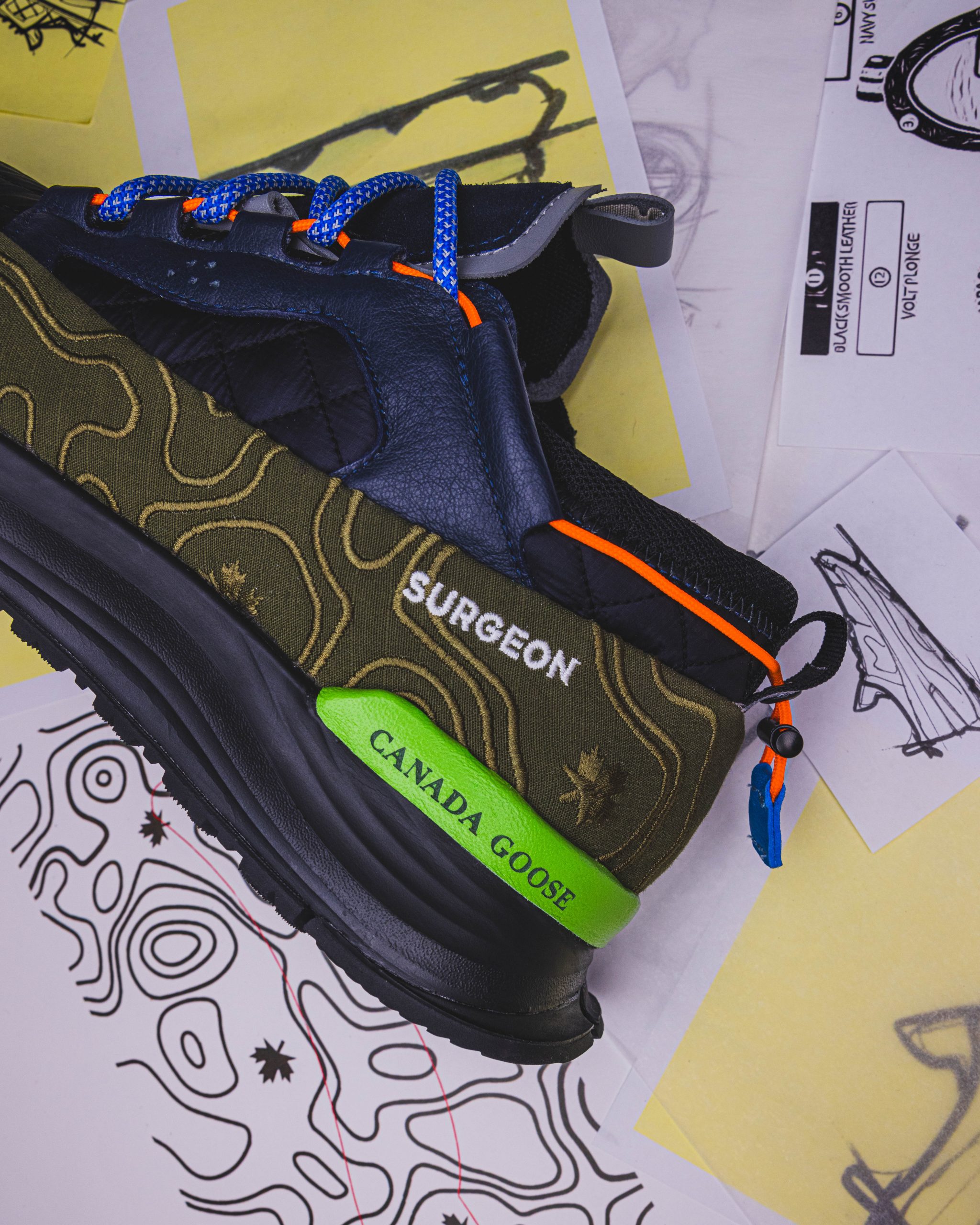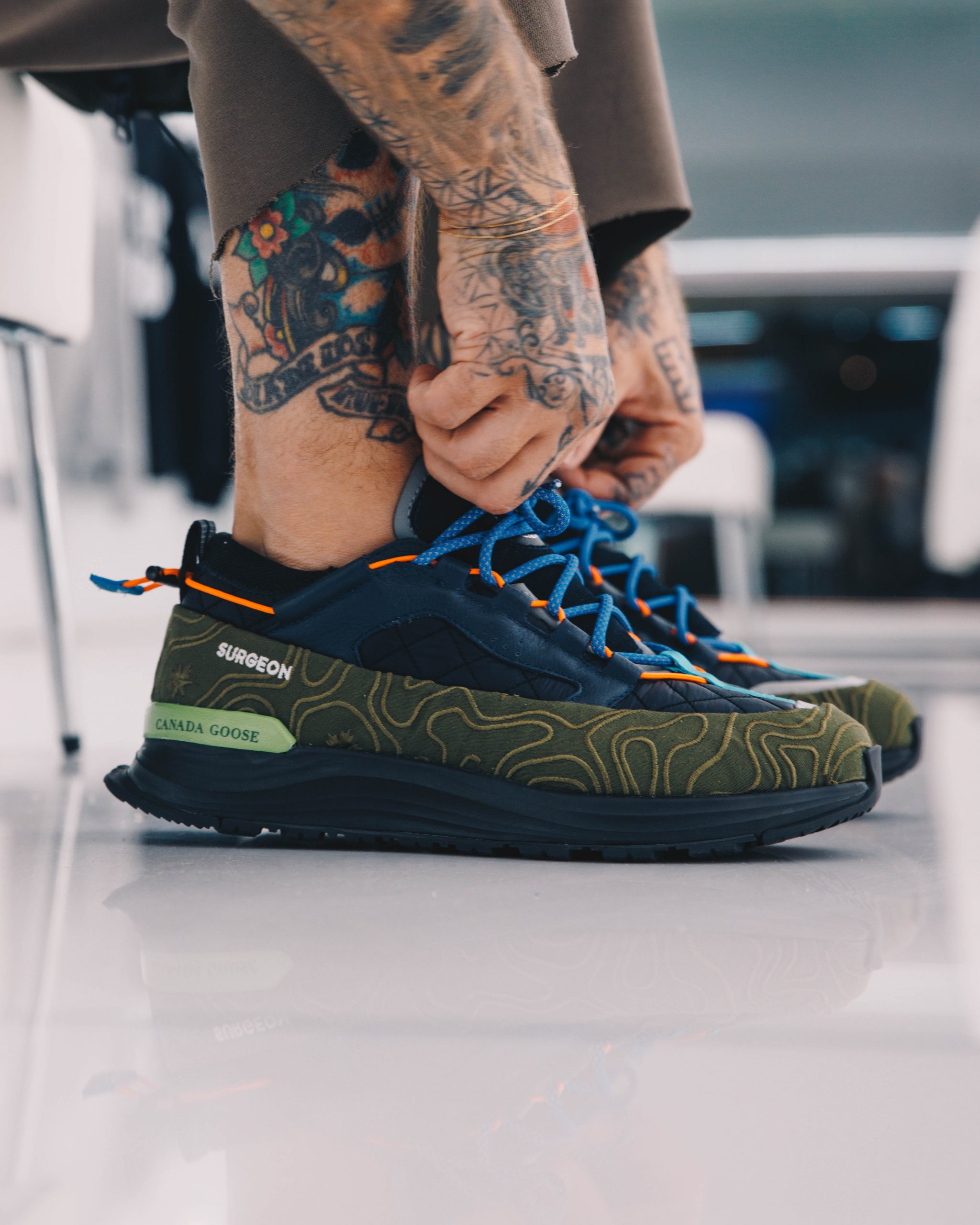 "Nature has always played a large role in my wellbeing and is a constant inspiration throughout our design process. With Canada Goose venturing into footwear, it was exciting to repurpose their signature materials onto a sneaker and have fun with the design."- Dominic "The Surgeon" Ciambrone, Founder/Creative Director, SURGEON
Consumers can purchase a pair of limited-edition Canada Goose x SURGEON Glacier Trail Sneakers online at www.thesurgeon.com for a limited time only, while quantities last.
Consumers can also get their hands on a bespoke pair through an auction on biddingforgood.com from November 4th to November 17th, 2023. All proceeds will go to Polar Bears International* (PBI). PBI's mission is to conserve polar bears and the sea ice they depend on. PBI works to address both short and long-term threats to polar bears to ensure they roam the sea ice for generations to come.