The Crocs momentum continues to rise. From hyped collaborations to the demand as a result of the pandemic, the clog giant is still putting up numbers on the board. As NPD's Matt Powell reports, Crocs Q2 sales jumped 93% from an already impressive last couple of quarters.
(Lead image via Crocs Queen/Twitter)
And as the saying goes: imitation is the sincerest form of flattery that mediocrity can pay to greatness. As the clogs hype continues, other brands are trying to cash in on the hype.
Crocs is taking legal action toward Walmart, Hobby Lobby, and others as four lawsuits that were filed last week and directed toward more than two dozen companies, The Washington Post's Abha Bhattarai reports. The accusations claim that these retailers are copying the "iconic" design by the Colorado-based brand.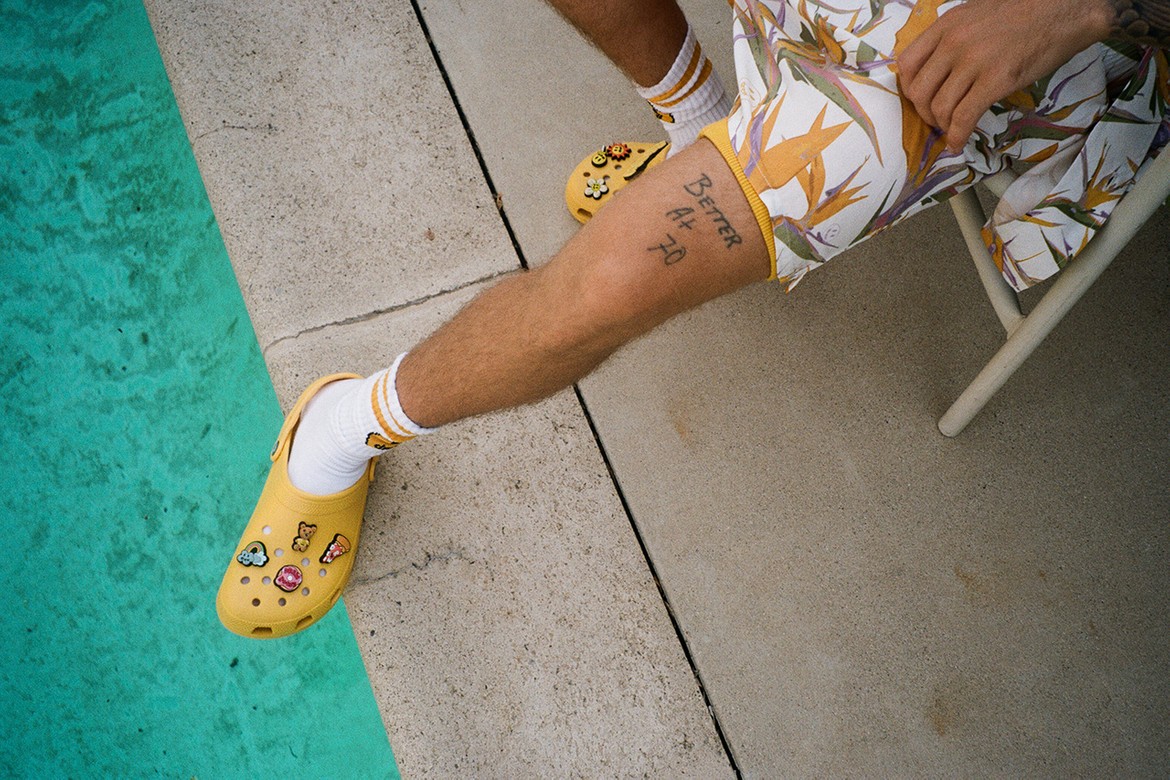 Justin Bieber x Drew House x Crocs
"These actions underscore our determination to take forceful steps to protect our trademarks and other intellectual property," Daniel Hart, Crocs' chief legal officer, said in a statement to The Washington Post. "It is essential that we protect Crocs' iconic DNA, and we will not tolerate the infringement of our rights or those who try to freeride on the investments we have made in our brand."
There's no denying that Crocs are here to stay. But will its alleged copycats? Stay tuned to SoleSavy as we continue to follow the story and await the U.S. International Trade Commission's decision over the trademark infringement allegations.
How to Buy Crocs for Retail
Grow your collection with a SoleSavy membership. Learn how to beat bots, check out faster and get instant alerts to your size so that you can buy shoes like this one. On top of that, you will join the most genuine sneaker community in the world that is free from resellers.