The day many sneakerheads have been waiting for since originally confirmed is almost here. The Air Jordan 1 Chicago 'Lost and Found' is set to officially launch on November 19th. There's been growing buzz about the release each day that passes and it's shaping up to be one of the biggest releases in recent memory.
Over the next couple of weeks, you can expect every major sneaker outlet and Twitter account to cover this drop, leaving you with endless information to sort through and decipher. Our goal with this guide is to give you a one-stop shop to give you everything you need to know about the Air Jordan 1 Chicago 'Lost and Found.' We'll keep you up to date with retailers, confirmed releases, stock numbers, and much more.
Bookmark and check this page daily as release day nears to stay up to date, and make sure you sign up for a 'premium membership' to SoleSavy to access all the tools that will help up your chances of snagging a pair. 
Want to cop for retail? Join SoleSavy to enjoy full membership benefits.
Official Images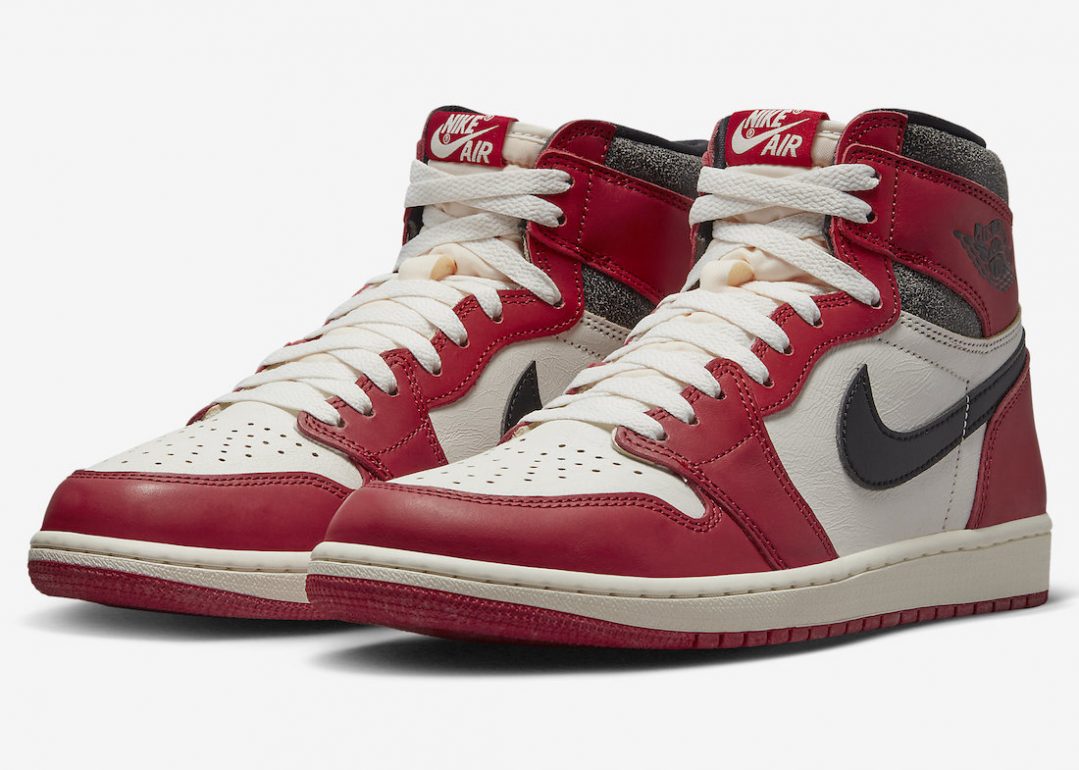 Just in case you haven't seen enough, official images can be found here
Retailers
As of now, the following retailers have been confirmed: 
Online FCFS Release
Shipping (US Only)

Kick Theory – Social Raffle
Kith US – In app Raffle
Snipes – In-App Raffle

Shipping Available
In-Store Pickup Only
Release Timing
You can expect this release to trickle in through Asia/EU first, followed by North America on 11/19. Most drops are expected to occur on this day.
Stock Numbers
While stock numbers can usually be a matter of guesses, it's rumored that the Air Jordan 1 Chicago 'Lost and Found' is set to have one of the highest totals for an Air Jordan 1. This doesn't necessarily mean it's going to be an easy W however. As release date nears, we'll have a more concrete range of what stock will look like.
To give you an insight into stock levels at stores, here is a sizing breakdown of pairs that will release online at ShoePalace:
4Y – 91
4.5Y – 91
5Y – 82
5.5Y – 182
6Y – 182
6.5Y – 181
7Y – 282
Come for the sneakers, stay for the community.
Join SoleSavy to enjoy full membership benefits. Buy sneakers for retail with our tools and tech, shop the COLLECT marketplace app with zero fees, and join an exclusive community of sneakerheads.
Try SoleSavy's Mobile Plus Plan to unlock our mobile-only benefits like release guides, raffle lists, and Drop Alerts. Mobile Plus is a great alternative if you have less time to chase but still want to cop on the go.
A Closer Look
View this post on Instagram