What if we told you there was a platform out there that not only helps you get sneakers for retail on launch day, but sometimes ALSO gets you those same sneakers at a discounted price?
waves hello
Each week our release team works hard on not only providing our members with the best guides, buying advice, and links for drop day, but we're also working hard behind the scenes with retailers to help secure additional discounts for members.
With the amount of money that you could save this week, it would easily pay off your membership dues in no time.
Check out what we have in store this week for our members, including a special retail drop for Members Only.

Air Jordan 2 'Origins' – 30% OFF
Release Date: November 15th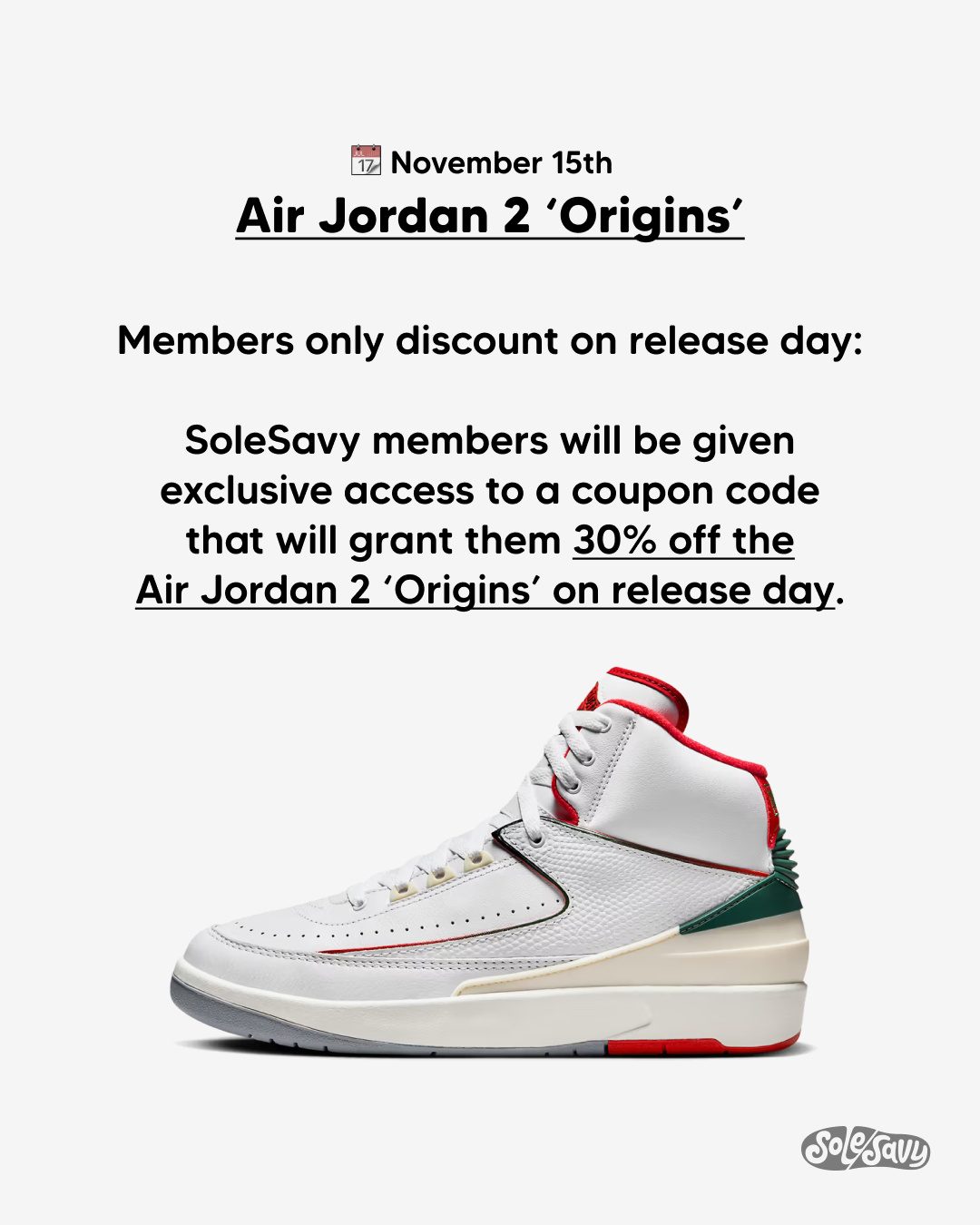 Air Jordan 3 'Off Noir' – 25% OFF
Release Date: November 15th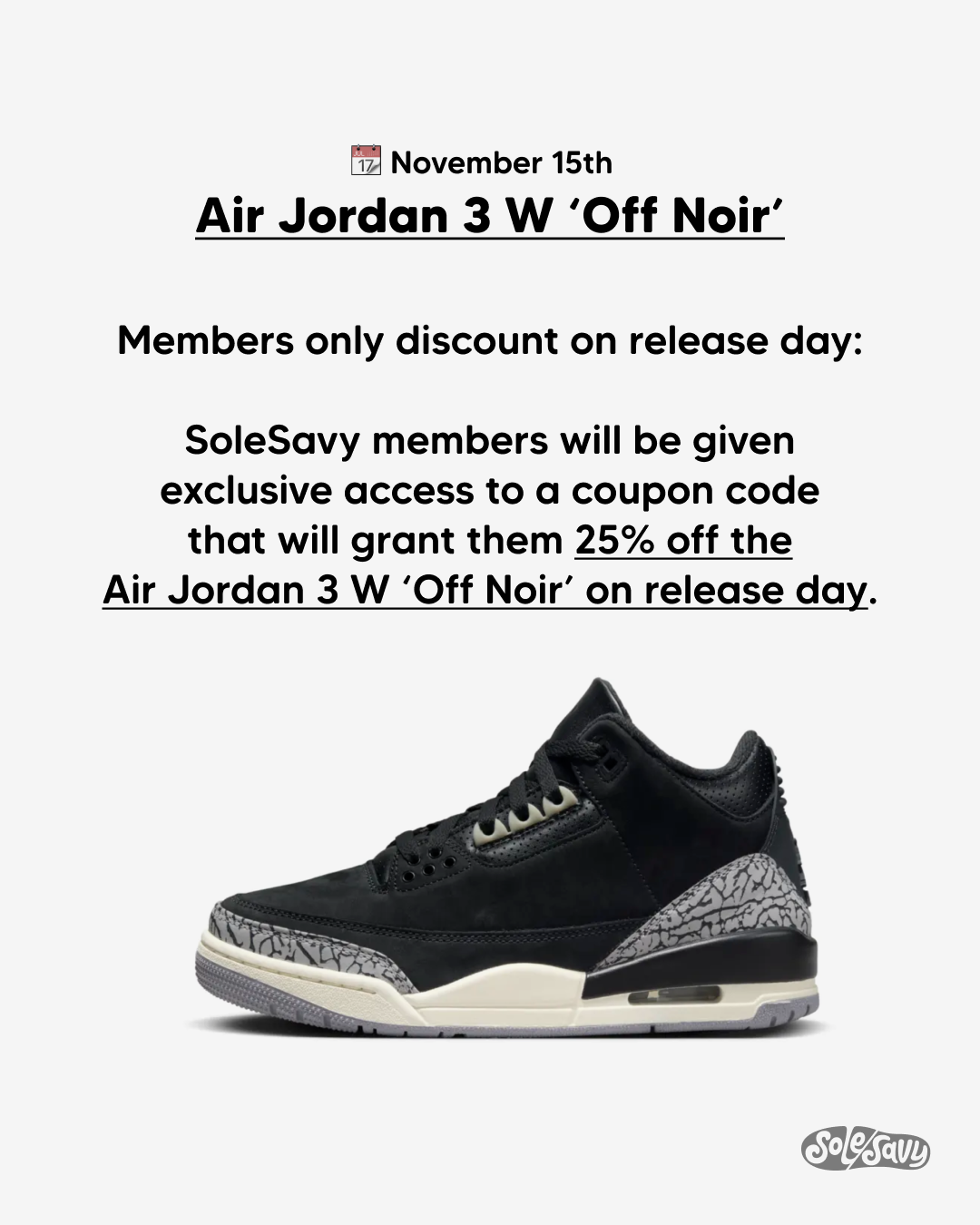 TIGHTBOOTH x Nike SB Dunk Low – Retail Raffle
Raffle Date: November 16th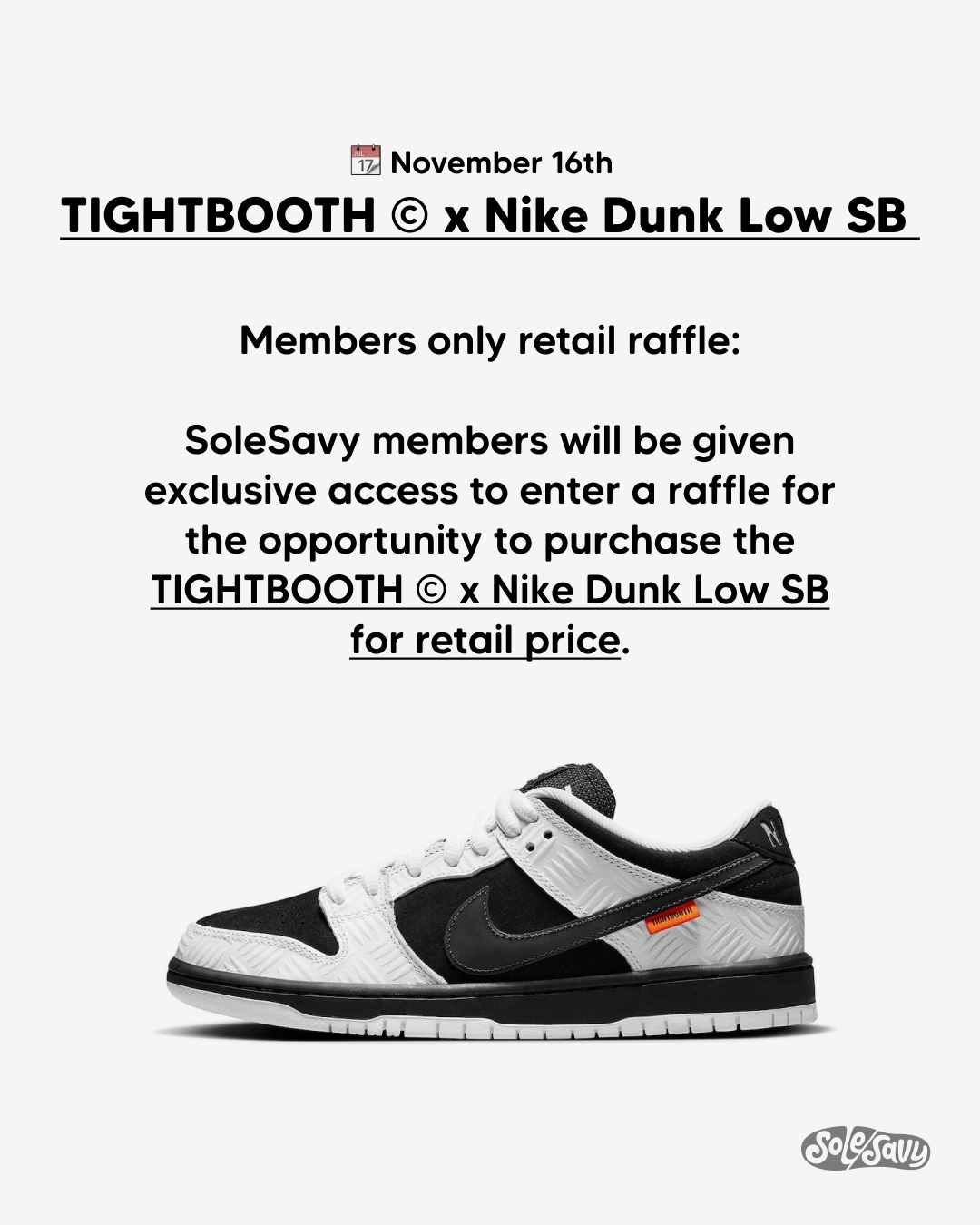 Nike Lebron 2 'Beast' – 30% OFF
Release Date: November 16th