How A Forgotten Sneaker Becomes A Grail
—
As trends ebb and flow, sneakers come in and out of the public spotlight. What might have been a hyped sneaker in 2010 can be found on clearance at retail stores in 2020. Similarly, sneakers which were once widely available can grow in lore years later to be the most in-demand shoe of the moment. 
But what dictates a sneaker's popularity? In part it's controlled by larger trends in fashion—minimalism is in one year, the next it's thrown out for ostentatious glamour (recall the colorful Nike KD 6s and Nike Lebron 11s that dominated sneaker culture in 2014 before they lost their popularity to cleaner-cut, muted Yeezy 350 Boost models). 
But a rising influence in the sneaker market, dictating widespread trends, are the mood board Instagram pages that have cropped up, re-injecting life into forgotten sneakers. These accounts, such as Hidden.NY, Lil Jupiter, and YungStarBeam, which post found and forgotten imagery of fashion, sneakers, and aesthetic inspiration have become the markers of cool. These trends have become so powerful because of the shrinking gap between the consumer and the celebrities whom influence them. In 2020 one can directly see what Drake, Virgil Abloh, or Kanye West is wearing on their feet daily—Instagram curators and influencers channel and condense this coverage which further pushes what's hot and what's not.
The Air Jordan 1 has been a popular silhouette since it's debut in 1985, but things changed forever in 2017 with the release of the Off-White Jordan 1 "Chicago" (and the later "UNC" colorway). It hit the resale market at an exorbitantly high price near $2,000 and has only skyrocketed in value since (the most recent sale on StockX was for $6,216). 2018 brought the release of the Union x Air Jordan 1 which was widely claimed to be the sneaker of the year, thanks to the sneaker's ingenious mix of original colorways of the 1985 Air Jordan 1. Similar to the Off-White Air Jordan 1, Union's rendition of the iconic silhouette began reselling for around $600 on sites like StockX before leaping to almost three times its original resale value in the past few months.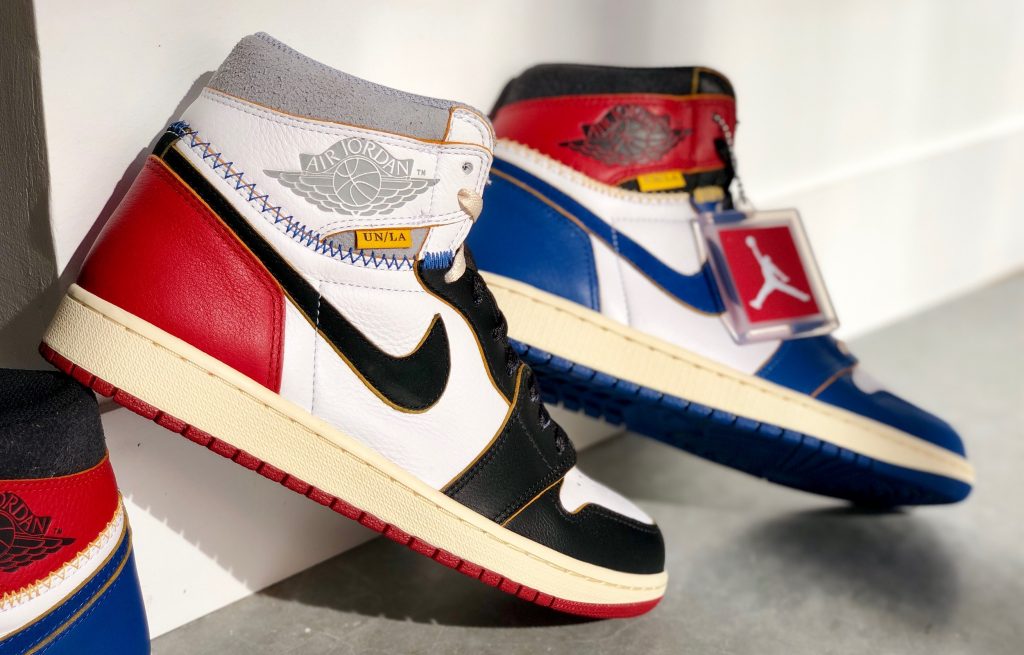 Amongst the colorways to be revamped in the Union Jordan 1 was the Neutral Grey, a sneaker that has risen to grail-status over the past year thanks to Instagram pages such as Hidden.NY. "With an oversaturated market, simplicity has become desirable. The Neutral Grey Jordan 1s represent craftsmanship and attention to detail within sneakers," Hidden.NY, the anonymous Instagram figure wrote to SoleSavy. 
But it's more than design which determines what sneakers will be desirable week-to-week and month-to-month. It also has a lot to do with the power behind the pages posting imagery of archival and vintage sneakers. Hidden.NY, the account which boasts over 250k followers which include celebrities and tastemakers such as Virgil Abloh, A$AP Bari, Daniel Arsham, and Lil Yachty, has become a trusted resource for sneakerheads and the fashion-conscious to determine what's in and what's not. "We post what we think is nice to look at," writes Hidden.NY on the duties of a mood board operator. "[We] listen to the people's response, but we don't dictate [their taste]. We allow consumers to see a wide array of options that aren't dictated by release dates or schedules." 
Archive pages and mood boards are actively disrupting brands' agendas to create their own, internal hype—brands are paying attention to the Instagram influencer, too: even to the point where sneakers, rejuvenated by Instagram pages, are being revived (there are rumors circulating about the return of the Air Jordan 1 Neutral Grey).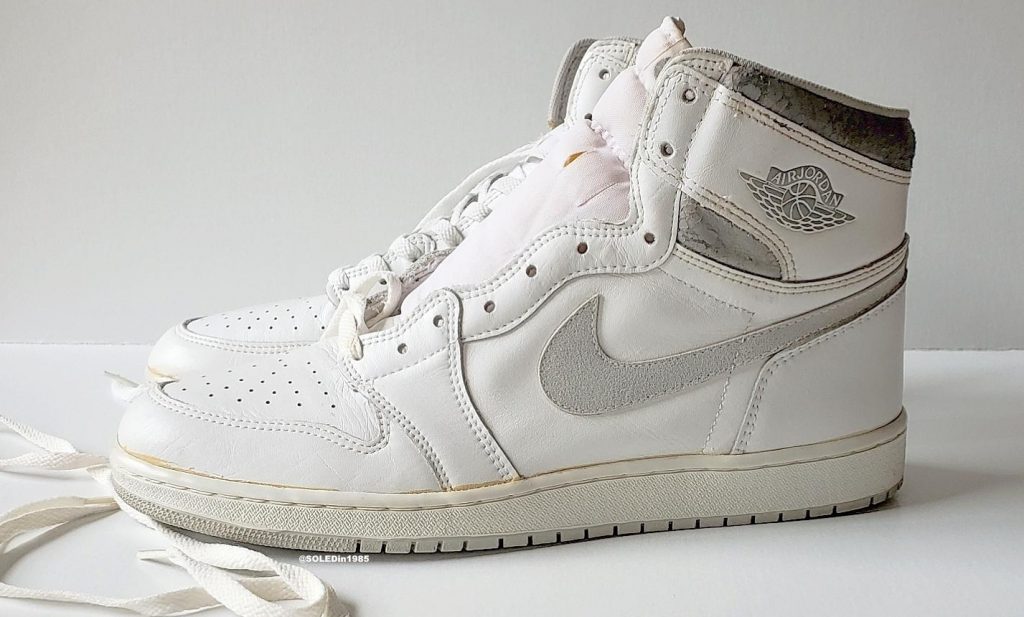 The Air Jordan 4 Classic Green is another sneaker that has likely graced your Instagram feed in past months. The sleek Jordan 4 colorway originally released in 2004. For years the sneaker was a standard GR before pages like Hidden.NY and Undercoverosh constructed a mythos around the model. Jordan Brand is now releasing their Metallic Pack, featuring four new colorways of the Air Jordan 4 (red, orange, purple, and green). Inspired in part by the Air Jordan 1 Metallic Pack from 1985, but also taking notes from the Classic Green Air Jordan 4, it's clear that Instagram curation is having an impact in driving production runs and retros from within brands like Jordan.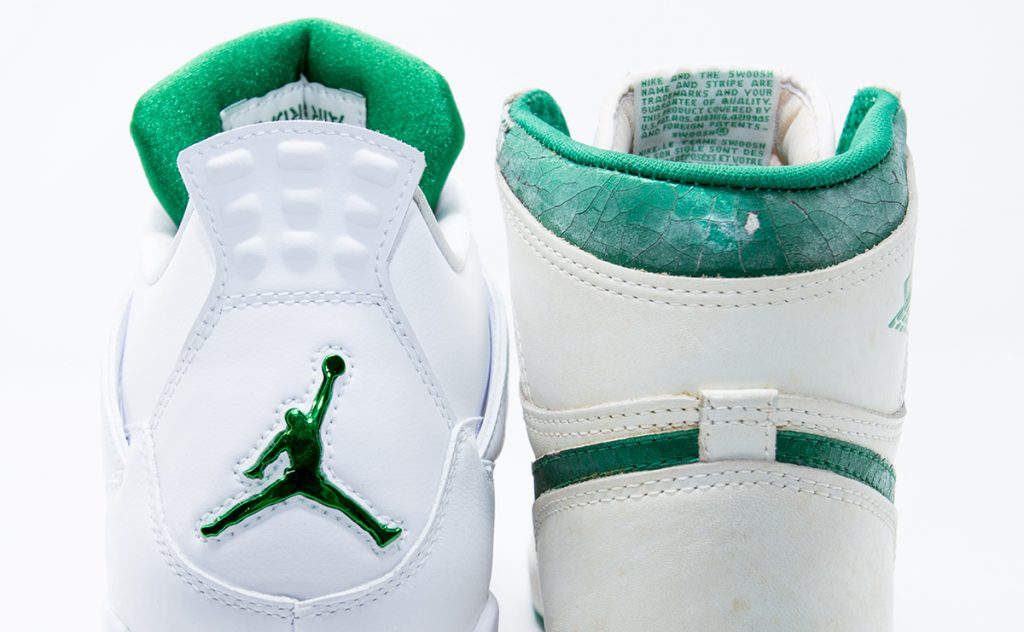 How these pages help start and foster waves of interest within the sneaker community is fairly simple. "In essence, the hype around one shoe starts at pages similar to mine and begins to snowball," writes Osh. "Lots of rappers and other fashion related influencers follow pages like mine and purchase those items [I post]. They take photos showing off those items and the mass population becomes aware of these already rare shoes. This drives the price up immensely as supply is fractions smaller than the new demand."
If one wanted to purchase a pair of Neutral Grey Air Jordan 1s or Classic Green Air Jordan 4s today, it would prove to be a difficult task. Tracking down a pair of shoes from 2004 and 1985, respectively, is daunting without an enormous hype. But with posts coming daily from curators of Instagram pages, as Osh stated, these already rare shoes become incredibly tricky to land.
—
Photos by Hidden.NY, Jordan Brand, Reddit.
Latest posts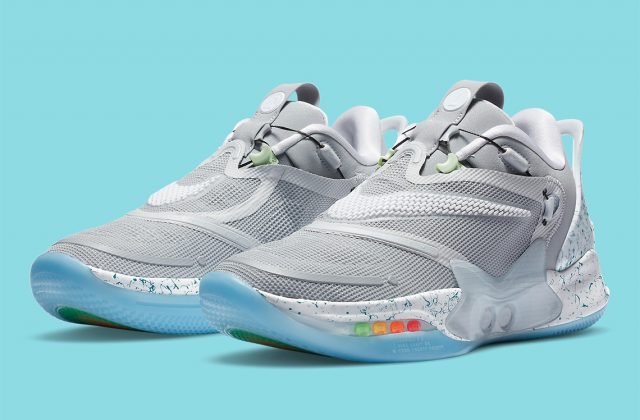 Nike Adapt BB 2.0 'Mag' Online Drop List & Release Info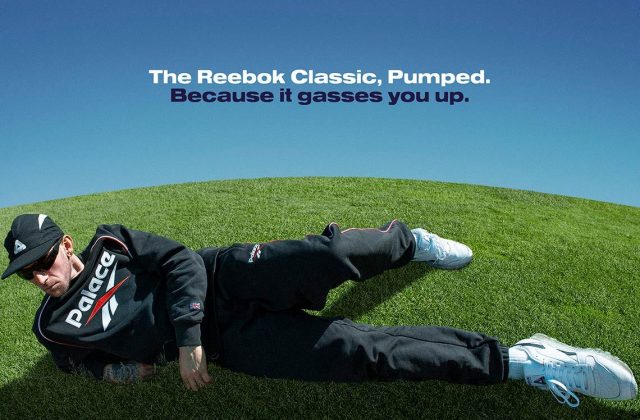 Palace Invents All-New Sneaker With The Upcoming Reebok Classic Leather Pump
SoleSavy membership
A SoleSavy membership provides you the tools and resources you need to successfully purchase the products you want for retail.
Exclusive release information and links
Instant links to purchase shoes in your size
Access to SoleSavy Courses and Lessons
and LOTS more perks!
learn more
Stay in the loop
Sign up to receive emails about feature articles, the latest release info, and exclusive access to SoleSavy memberships.