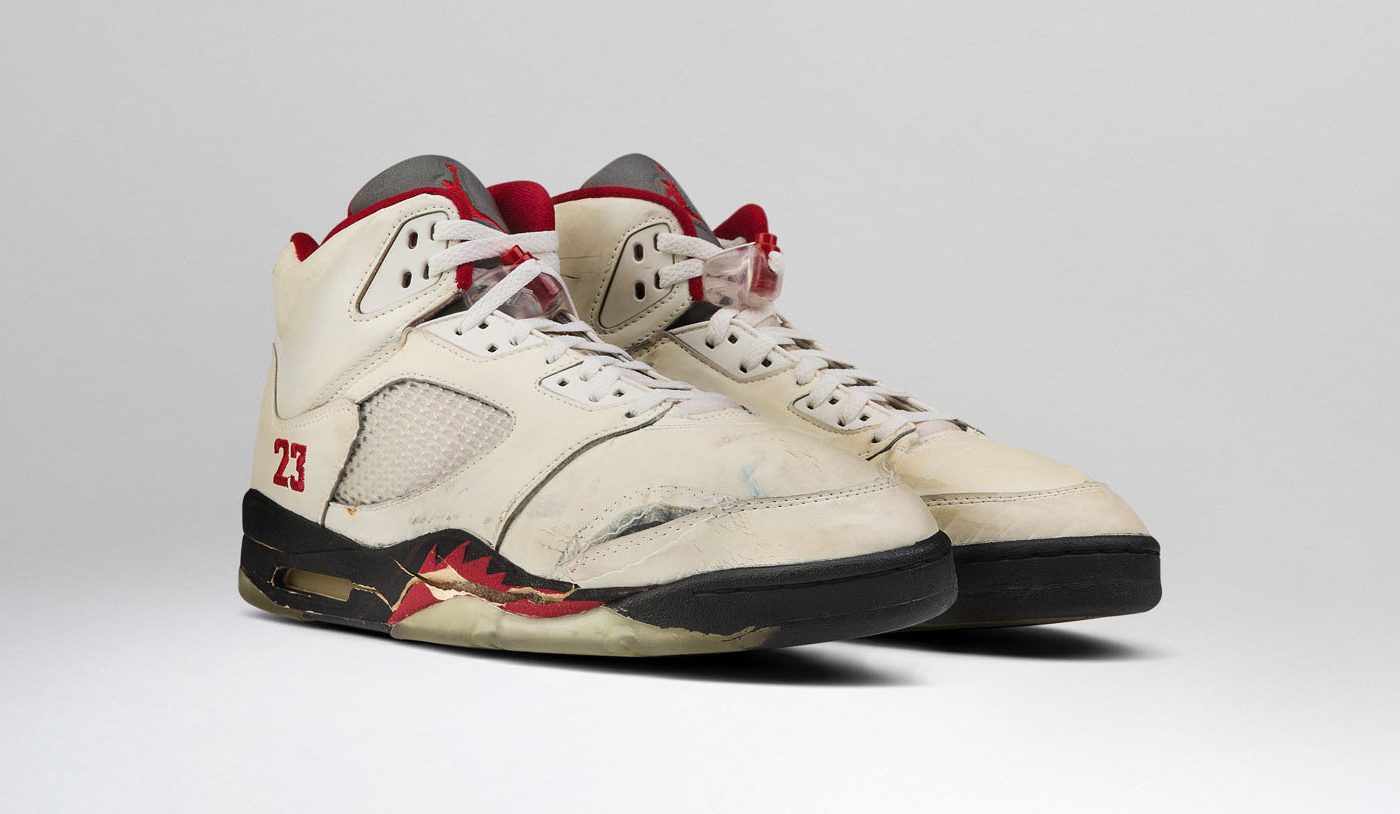 How The Air Jordan 5 Signalled a New Mike Had Arrived
By: Ian Stonebrook
–
Every hero has a journey.
Having earned every individual accolade the league had to offer on both sides of the ball in only four seasons of pro play it was time for Mike to kick his feet back, coast on his accomplishments and enjoy the good life, right?
Wrong.
Coming off the biggest shot of his career against Cleveland, followed by another beating by way of the Detroit Pistons, the chip on Mike's shoulder far outweighed any trophies on his shelves in the summer of '89. Rather than link with a travel agent to rest up on the beach, an unknown, unproven trainer by the name of Tim Grover called Chicago's training staff with a master plan on how to bulk up the greatest athlete the game had ever seen. Mike said he'd give him fifteen days. Their training relationship lasted 15 years.
Birthing a relentless approach to offseason workouts that has since inspired every NBA player to follow, Mike would enter the 1989-90 NBA Season absolutely shredded, proving mentally tougher and physically stronger than ever before. Mike's much broader shoulders still carried a chip that would remain until he had a 'ship to call his own – or six.
New build, same mission, Mike's upgraded body and mind needed an advanced sneaker suited for his high intensity, high profile game.

Enter the Air Jordan 5.
The Tinker Hatfield designed Air Jordan 5 mirrored Mike's game and offseason evolution. Meaner, more in your face, and even flashier, the AJ5 was an evolution of the tech-savvy AJ4 he wore the season before but like Mike, they had more edge.
Refining the DNA from Mike's '89 onslaught, the AJ5 carried over AJ4 ideals in the form of exposed Air cushioning and soft, yet sturdy mesh underlays. Heightened for Mike's sharp cuts and stronger play in the paint, a translucent outsole would be introduced for the first time on the Air Jordan line. A staple for footwear for decades to come, the icy outsole looked cool, but more importantly it functioned to improve and articulate traction as Mike went left to right and planted for take-off.
While performance innovation would drive Mike and propel the 5, Mike's signature flash and fighter mentality would be just as apparent and just as appreciated. All eyes on MJ, Hatfield would implement the use of reflective 3M material on the tongue to create a glow around the Jumpman logo silhouette when cameras snapped photos in an attempt to capture the man who could fly. Lastly, shark-tooth styling on the midsole would mimic that of an American WWII fighter plane for a ferocious finish to Mike's most aggressive model yet.
The Air Jordan 5 would carry Mike to new heights in yet another prolific season. Reaffirming his status as the league's best player, he would go on to lead the league in scoring for the fourth straight season in 1989-90. He was incredible and even tougher on both sides of the ball as he was first team All-NBA and All-Defense.

Once again he was a nightmare for the entire league – namely Cleveland.
Returning to Richfield Coliseum for just the second time since The Shot, Michael Jordan — the league's leading scorer, Chicago's storied hero and Cleveland's most despised villain — would be greeted on March 28, 1990 to a chorus of boos that would echo through the arena from warmups to overtime. Upon introduction, no fan in Richfield Coliseum could predict what was about to happen. However, the GOAT had a good idea early on.
"I felt it in the first quarter," Mike told The Chicago Tribune in regard to hitting Cleveland with a quick 16 points in the opening period. "I think I missed one shot in the first quarter and four at halftime. I could feel myself knocking in shots."
Dazzling spectators with thunderous dunks and nothing but nylon jumpers, Mike would have Cleveland's crowd and players in full-on panic mode by halftime. Sadly for them, it'd only get worse. Remaining red hot after intermission, Mike continued to fire on Cleveland for a ridiculous 20 points in the third quarter. By that point, all in attendance were articulating in real-time that they were witnessing something truly historic.
"I can't think of anything except, 'Maybe Michael will get 70,'" said TNT's Doug Collins, Mike's former coach who was calling the game on National TV as his former pupil was putting it down. "Michael's gonna go for 60 tonight," said Collins. "I know, mark that down."
As the points stacked up, so did the defense. Fighting off hard fouls and a truly tough Cleveland club, Mike remained red-hot as he battled the Cavs all the way into overtime. When it was all said and done, Mike would end the game with a career-high 69 points and also a career-high 18 rebounds — including the board that secured the victory — as the Bulls would get the W which was most important to MJ.
"It was my best game ever, by far," Mike told The Chicago Tribune. "Especially because we won. I haven't felt that since that day in Boston. Everything seemed to fall in line, and I just tried to jump on it and ride it as long as I could ride it."
Mike's 69 points would stand the test of time as his career-high, coming in at over twice as much as his league-leading season average that year. A night like that was enough to even impress a familiar foe.
"A guy like that should get 70," the defeated but far from jaded Craig Ehlo told The Chicago Tribune. "He just amazes me. All the shots he takes are phenomenal. He's so quick, then he pulls up on a dime or jumps over you."
Putting in 50 minutes of work, Mike was exhausted but it was all worth it.
"I didn't think about being tired because I wanted to win the game," Mike told The Associated Press after the game. "I've been in that situation where I've scored a lot of points and we lost, and I didn't want that to happen. So I kept pushing myself, kept talking to myself, saying, 'Don't stop, don't stop. Keep going.' You feel better about the effort when you win."
The work, sweat and effort was felt by all — including Mike's Fire Red Air Jordan 5s that he literally tore through on the way to his best game ever.
"I'm keeping them," Mike told The Chicago Tribune, "as a remembrance."
Celebrating 30 years since Mike's most historic scoring night, it's time to remember Mike, the moment and the shoes just the same. After a long wait, the Air Jordan 5 Fire Red is back in OG form.
Pay homage and remembrance to Mike's self-proclaimed "best game ever" on May 2, 2020.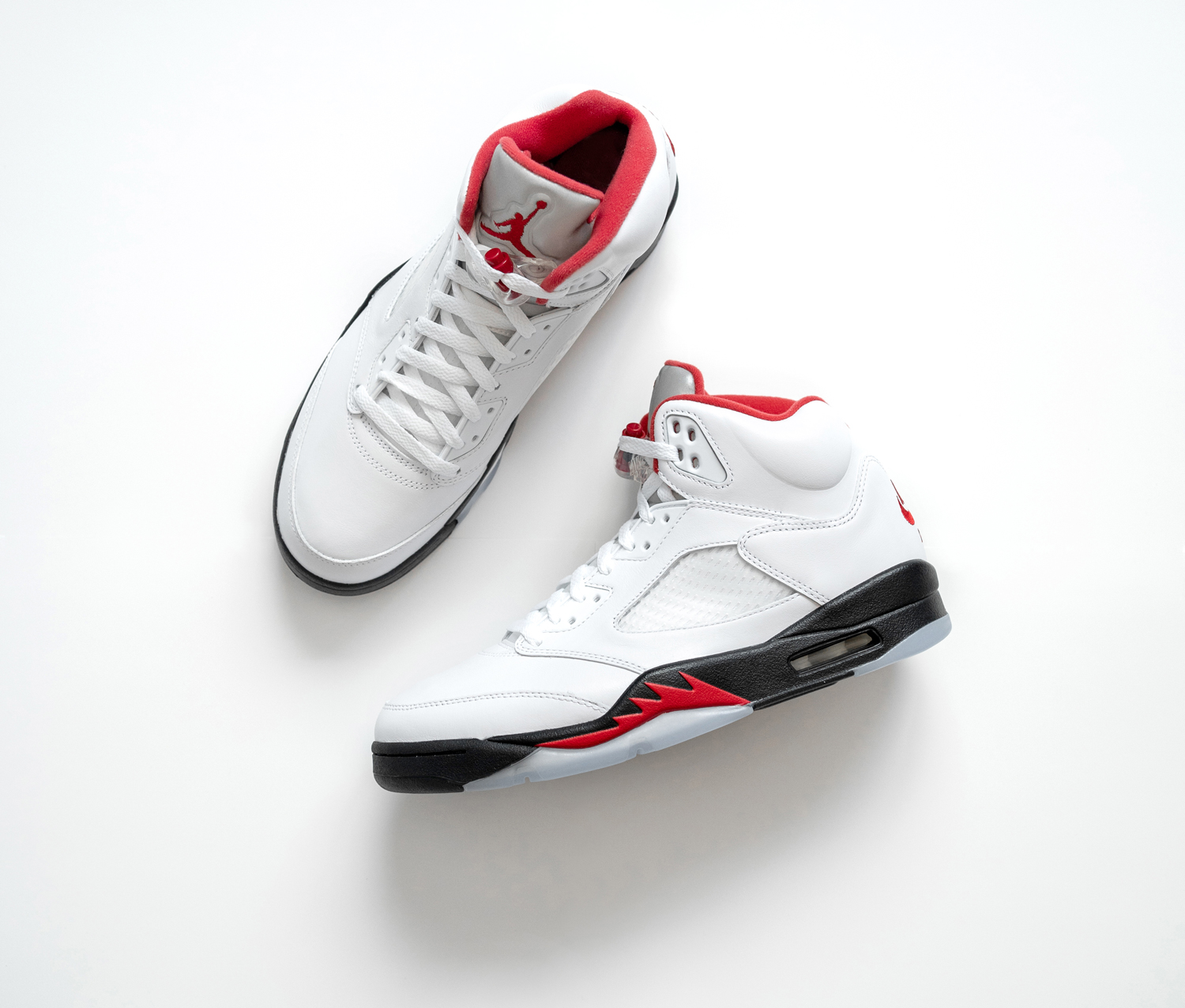 Latest posts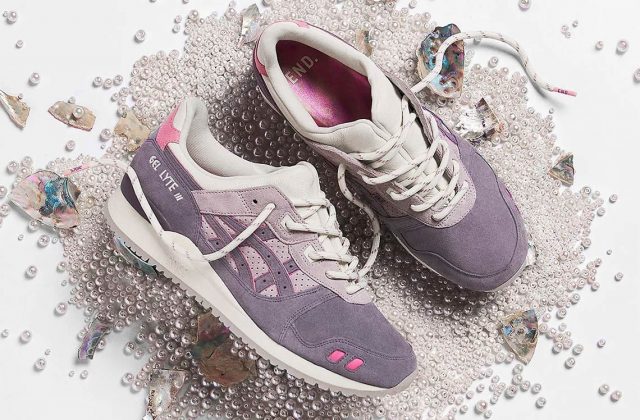 Asics x END. Gel-Lyte III 'Pearl' Online Droplist & Release Info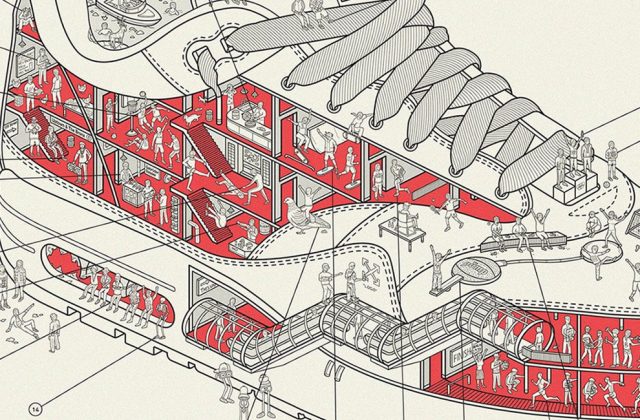 SoleSavy membership
A SoleSavy membership provides you the tools and resources you need to successfully purchase the products you want for retail.
Exclusive release information and links
Instant links to purchase shoes in your size
Access to SoleSavy Courses and Lessons
and LOTS more perks!
learn more
Stay in the loop
Sign up to receive emails about feature articles, the latest release info, and exclusive access to SoleSavy memberships.