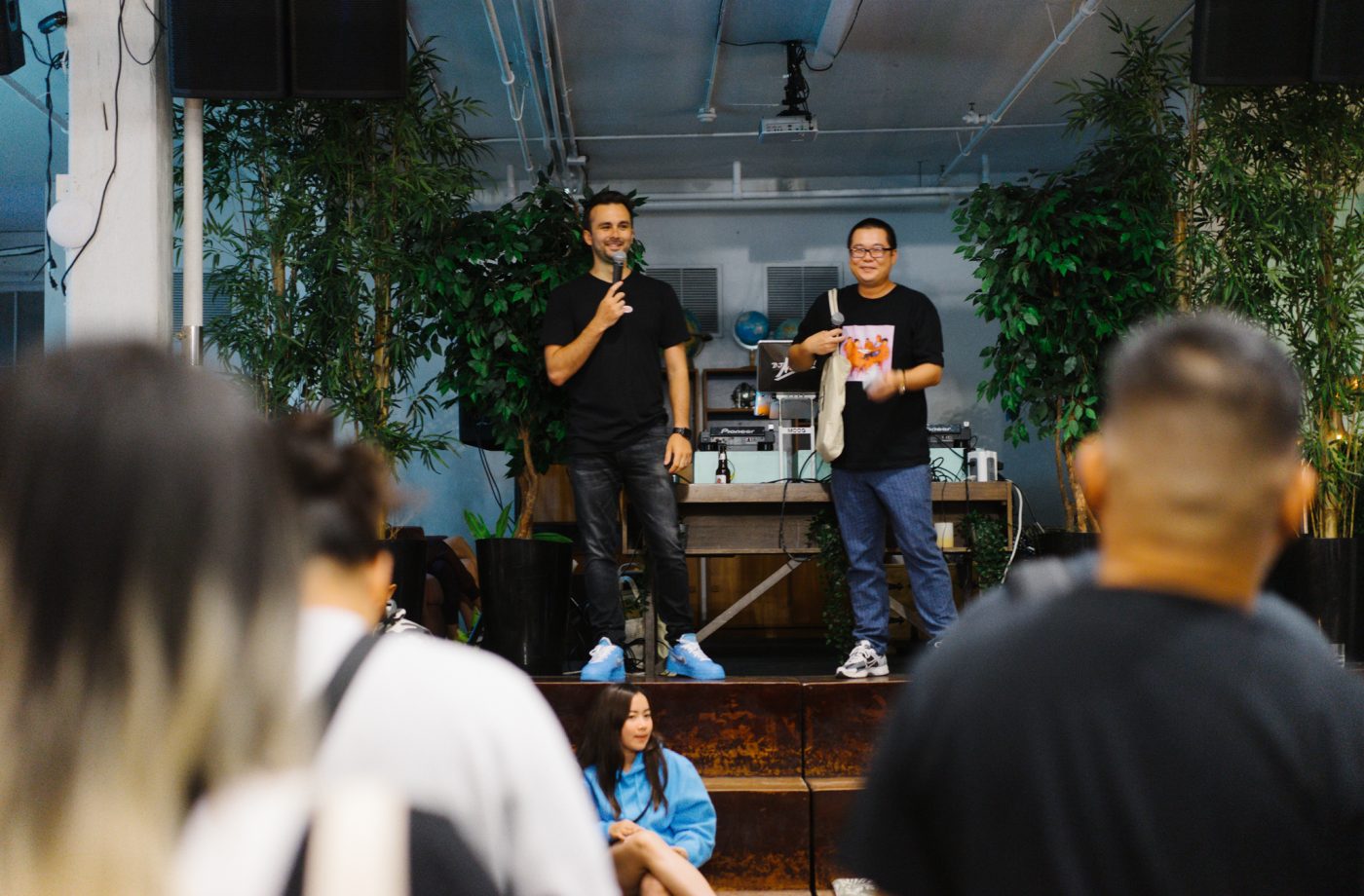 Interview: SoleSavy Co-Founder DP Talks No Resell, Savy's Future, and More
Interview and introduction by Jesse Carr
Dejan Pralica, better known as DP, founded Sole Savy after launching Kicks Deals, a popular online resource for buying sneakers at or below retail, nearly a decade ago. At that time in 2011, sneakerheads could still buy most shoes online for retail with the right information. A year later, the Nike Air Foamposite One NRG Galaxy released and caused riots due to the high demand. Both traditional news outlets and sneaker blogs picked up on the mayhem and stoked the flames of hyped releases, which continued to grow exponentially. More sneakers began to be sold on eBay and other platforms, sometimes for ten times the retail price. The game had changed.
In 2017, DP noticed that it was getting tough to purchase shoes at retail prices because resellers using "bots" (complex automated scripts that purchase sneakers in seconds) were gobbling up the pairs before most could purchase them. Seeking a better option, DP and his business partner came up with an idea for a platform that would specialize in getting those shoes to those who would actually wear them and not just stockpile them to resell for profit.
DP came up with the name and logo for the group and released the first 50 beta memberships in February 2018, which sold out in 15 seconds. He realized he was onto something. An early Instagram post set forth a manifesto of sorts for the group: "We are here to enlighten, teach, and grow with you in an industry that continues to shift with each passing month. Sole Savy was created for you, the people. Not for bots. Not for resellers. It's time that sneakers were put in the hands of the people who truly deserve them." A little more than two years later, the duo behind the group has delivered on that promise and fostered a community that looks out for each other–a rarity in the dog-eat-dog world of hyped sneakers.
What is your background in the sneaker industry?
I co-founded Kicks Deals in 2011 in the US, and we expanded to Canada in 2016. I've been working closely with major footwear brands since the inception of Kicks Deals.
What made you start Kicks Deals?
We wanted to create a business that we owned and could support us, so we started brainstorming ideas on what we could do. The idea for Kicks Deals wasn't even mine, but it came out of that brainstorming session in Chicago during the summer of 2011. Three months later, we had developed a brand, made a website, and then launched.
How has the game changed since you started Kicks Deals?
The rise of the secondary market has been enormous. It's never been easier to find a product you missed out on while feeling confident it's authentic. That comes with its own challenges as well, which is how easy it has made it for anyone to resell a product. Sneakers are real assets now with market values that appreciate with time and how people see a single shoe has changed because of the dollar value assigned to it.
What void in the industry did you see that led to starting SoleSavy?
I wasn't having a lot of success purchasing pairs online for myself in 2016, and then in 2017, it got worse with each passing month. Bots became more prevalent and the rise of resell culture was on a fast upswing. I was sick of where the market was heading and knew there had to be a better way to help the average person cop shoes for retail. It can't be all about bots, resellers, and consignment stores.
Was your initial interest in sneakers based on staying fresh or on comfort?
I always cared more about comfort first. The only sport I played was basketball, and the obvious models stood out to me. In my early 20s, I didn't gravitate to many Jordan models. I preferred a good low top runner back then.
Was there a single shoe from your youth that tells a great story about your start in the game?
NIKE BB4 Shox was the first time I really remember geeking out over a shoe. My high school team all got pairs in team colors (black/red) to play in, and I still have those to this day. The BB4 commercial is definitely the reason why I wanted the shoes. After that shoe, the Air Jordan 5 "Raging Bull" pack from 2009 was something I wanted. I remember going into a local store and seeing the pack but not having enough money to buy it or even split it with a friend. I also thought that amount was crazy to spend (I believe $400 CAD). A decade later, I got the pack on Stockx for $700 USD.
What separates the Sole Savy community from the myriad "cook groups" that pervade the sneaker world?
Simply put, it's for people who want to wear their shoes and not resell them. We individually vet each new member in an introductory meeting and demo of our services. We do this for a few reasons— one of which is to make sure new members are a fit for the culture and community we're building. Our focus is to help new members get the shoes or streetwear they want for retail. Community and customer service come first for us.
What are the main things that make being a sneaker collector difficult today?
It's important to not get lost in the hype in the social media era. As a collector, you tend to drift to unique and more rare releases. This obviously proves difficult because those types of products are usually the lowest stock and, of course, the most sought-after. The Jordan New Beginnings pack is a great example — everyone wanted it, but it was purposely made difficult to acquire. What price are you willing to pay to get an item like that–current market price of around $1300 USD–when that can easily net you 8 pairs of Jordan 1s for retail? Sticking to what you truly love and want is more important now because of how much exposure the top releases get.
How do you envision Sole Savy in the future?
I truly want it to be the future of the sneaker industry. We can't continue down a path where the only new companies being created are GOAT competitors or consignment stores. Foot Locker investing $200M into GOAT can't be our reality. It starts with continuing to build new tech to help you purchase the shoes and beat the bots. We are creating a home for the most engaging and unique content from some of the best writers and content creators in the industry. We are developing a marketplace for buying and selling for retail or less. And most importantly, we bring good people together who have a common interest. Maybe one day the brands will believe in us enough to earn our own accounts and sell shoes exclusively to our members.
Latest posts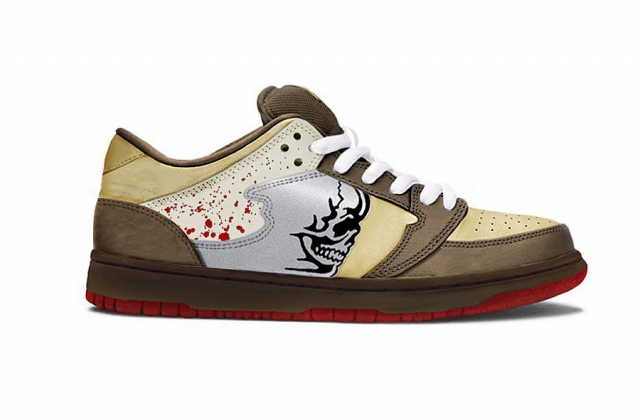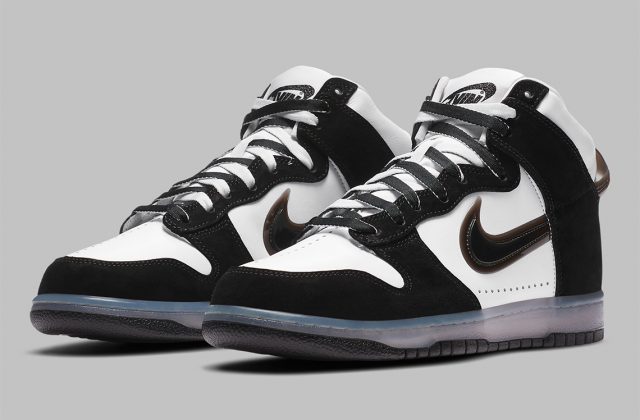 Nike x Slam Jam Dunk High 'Clear Black' Online Drop List & Release Info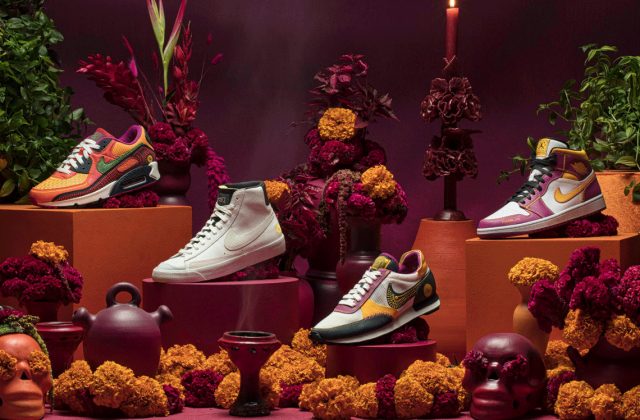 Nike 'Day of The Dead' Collection Release Info
SoleSavy membership
A SoleSavy membership provides you the tools and resources you need to successfully purchase the products you want for retail.
Exclusive release information and links
Instant links to purchase shoes in your size
Access to SoleSavy Courses and Lessons
and LOTS more perks!
learn more
Stay in the loop
Sign up to receive emails about feature articles, the latest release info, and exclusive access to SoleSavy memberships.