Today, 2-time Sports Creator of the Year Award winner Jesse Riedel, popularly known as Jesser, released his first original sneaker design under his Bucketsquad brand.
Jesser and his team designed the Bucketsquad 1 to reflect his passion for basketball, gaming, the Bucketsquad brand, and more. Since launching his YouTube in 2012, Jesser has amassed over 15 million subscribers, nearly 4 billion views, and was awarded YouTube's top Sports Creator for the last two years at the Streamy Awards. He has partnered with leading global brands like the National Basketball Association, where he played in this past season's Celebrity All-Star Game, Amazon, the National Football League, and 100 Thieves.
"I'm thrilled to launch my first original sneaker design directly to my fans. I wanted a sneaker that can be worn every day, and the Bucketsquad 1 does that with comfort and a versatile colorway," said Jesse Riedel.  "We sought to make a shoe that reflects Bucketsquad and our amazing community of supporters. An original sneaker was a natural next step for us to complement our existing catalog of apparel," said Marko Preocanin, Executive Producer of Bucketsquad.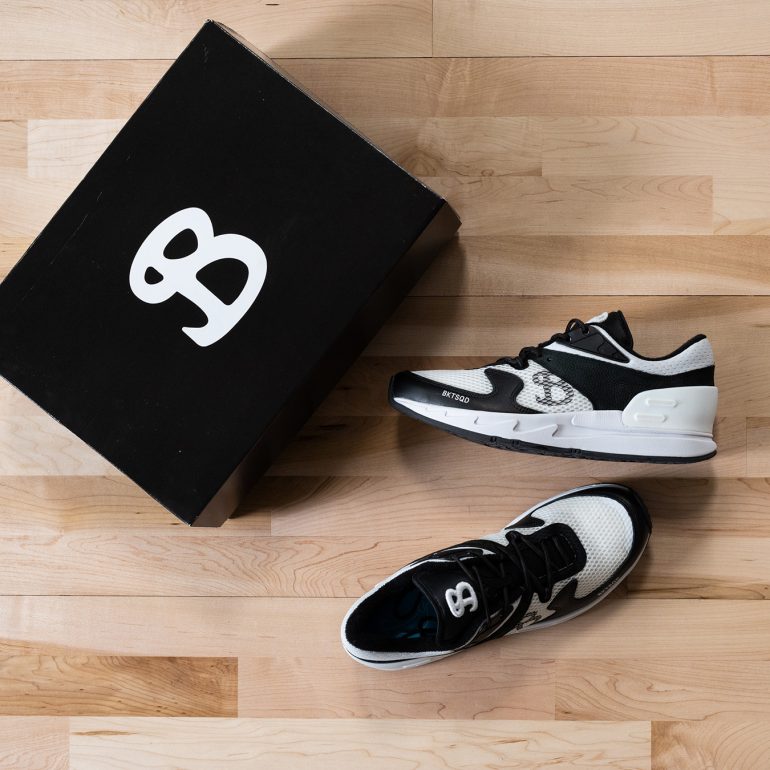 The Bucketsquad 1 is built for the everyday style – combining easy wear, premium materials, comfort, and a wearable color combination. It uses black basketball-inspired leather and white mesh to match the popular Bucketsquad shorts. The sneaker silhouette was created for SoleSavy as an experiential launch in 2021 by footwear industry veterans Gemo Wong and Justin Taylor – who have contributed to historic designs such as the Travis Scott x Jordan Brand collection, Dior x Jordan, and Carmelo Anthony and Chris Paul's signature lines.
The Bucketsquad 1 was produced in Philadelphia, PA, by Garrixon Studios. SoleSavy and Garrixon formed a joint venture to empower creators to launch their own footwear brands in early 2023. "Jesser's Bucketsquad brand showcases the power of creator-led brands and proves that creators are more than just product endorsers; they are entrepreneurs who are building successful businesses," said Ali Adab, CCO of SoleSavy. "SoleSavy is thrilled to be a part of this project to bring Jesser's sneaker vision to life." Jesser is managed at Night by Michael Gordon and Tennyson McFarlane, who brokered the deal that brought Bucketsquad and SoleSavy together.
The Bucketsquad 1 is available for preorder until September 24 at 11:59 p.m. PST at bucketsquad.com.