When Zion Williamson entered the league in 2019, he was considered the most promising prospect since LeBron James. With that comparison came an endorsement battle that resulted in Jordan Brand (and Nike, Inc. by default) winning. Williamson's time in the league has been troubled by injury, but there's no question that he's shown flashes of superstardom when on the court. And superstars get signature sneakers. The Zion 1 launched last year and naturally never lived up to its potential because Zion didn't play in it. We tried it out and found it to be a good performance sneaker, but we never got to see its full potential. Now, with all signs pointing towards him being healthy this year and rejoining a promising young New Orleans Pelicans roster, the Zion 2 is just in time.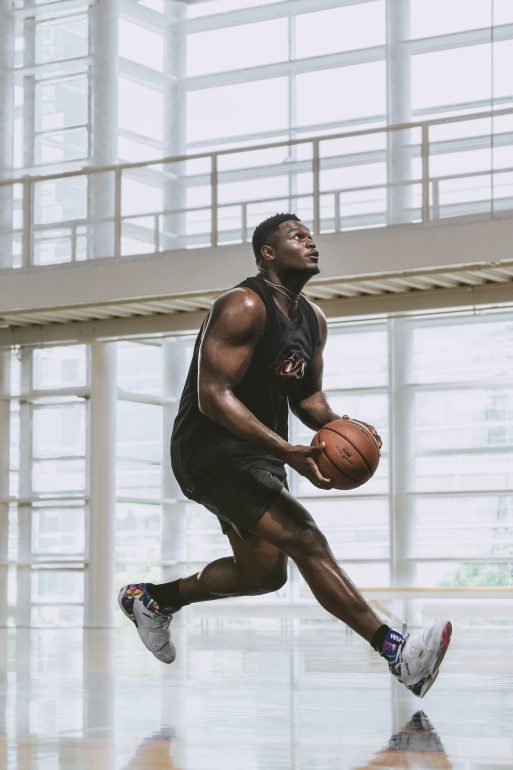 Deviating away from most of the design language of the Zion 1, the 2 comes equipped with the tools needed to support one of the most electrifying athletes on the planet. It also includes an evolved Zion logo. Jordan Brand describes some of the highlights as follows:
The Jordan Zion 2 is built to allow Williamson to be fully locked in when on the court.
The lightweight Jordan Zion 2 is designed to remain comfortable under the extreme duress of Williamson's unique athletic gifts.
The shoe is segmented into three key areas: the heel for impact resistance, the middle for resilience and containment, and the toes for comfort and mobility.
Subtle details throughout the Jordan Zion 2 evoke Williamson's drive.
In North America, the Jordan Zion 2 releases on June 22 in the Voodoo colorway and June 30 in the Hope Diamond colorway.
How to Buy for Retail
Join SoleSavy to stay ahead of releases like this one and grow your collection. A SoleSavy membership unlocks our buying tools and connects you with a passionate community.