UPDATE (08/03):
Following the comments that Kyrie made over the alleged leak of his upcoming signature, the Nets guard released a statement clarifying his comment and reaffirms his commitment to making sure that he and Nike continue to "building something great."
(Statement via Shams Charania)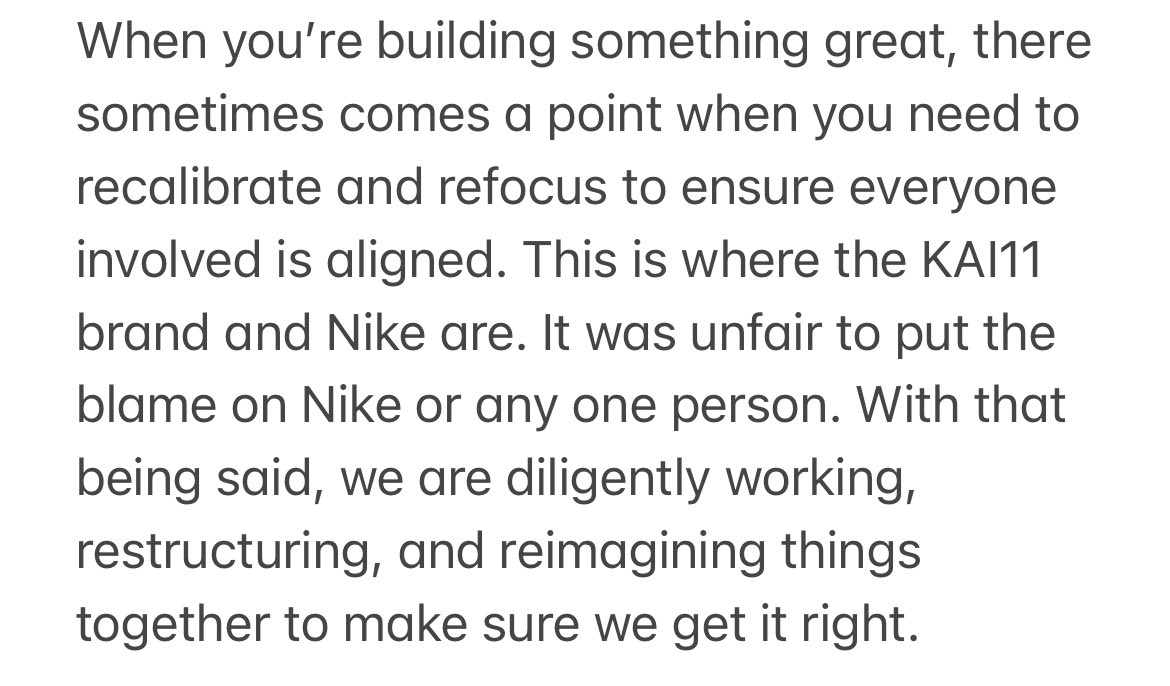 We're only months away from the start of the 2021-2022 season, and that means we're closer to seeing some of the newest signature shoes from the brands and their marquee players. While leaks always seem to make headlines during the summer, Brooklyn Nets point guard Kyrie Irving weighed in on the alleged leak of his eighth signature shoe.
The Nets guard responded to an Instagram leak of the upcoming silhouette with some strong words.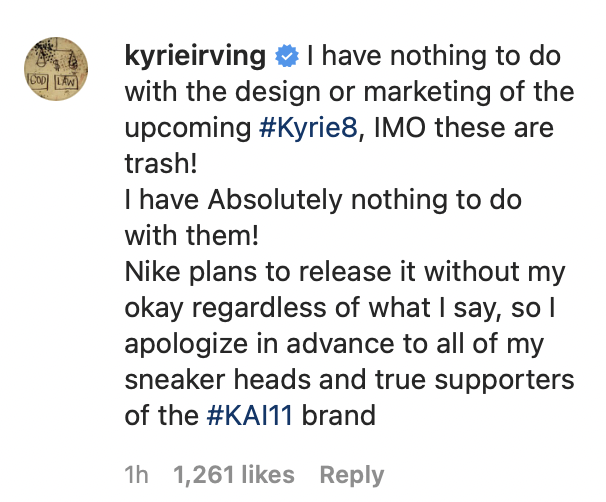 Kyrie Irving responds to the Nike Kyrie 8 leak
Irving's reactions appear to be towards the unauthorized leak but perhaps Irving has seen the final shoe. In addition to his comments, industry insider Nate Jones shared that the comments are just another part of Kyrie's ongoing contract disputes with the Swoosh.
Lots of folks will comment on this that have no idea how signature shoes are built or how common it is for athletes to be beefing with their sneaker company. This is more about a contract issue that's been going on for a min. 🤷🏽‍♂️ https://t.co/3Qdy8U3diZ

— Nate Jones (@JonesOnTheNBA) July 28, 2021
No word yet on when his Nike deal is set to expire but headlines like this show up like clockwork when negotiations are not going smoothly. Stay tuned to SoleSavy as we continue to follow the story of the Kyrie 8 and Irving's relationship with Nike.
Images of the Alleged Nike Kyrie 8 Leak (via K11Kicks/Instagram)