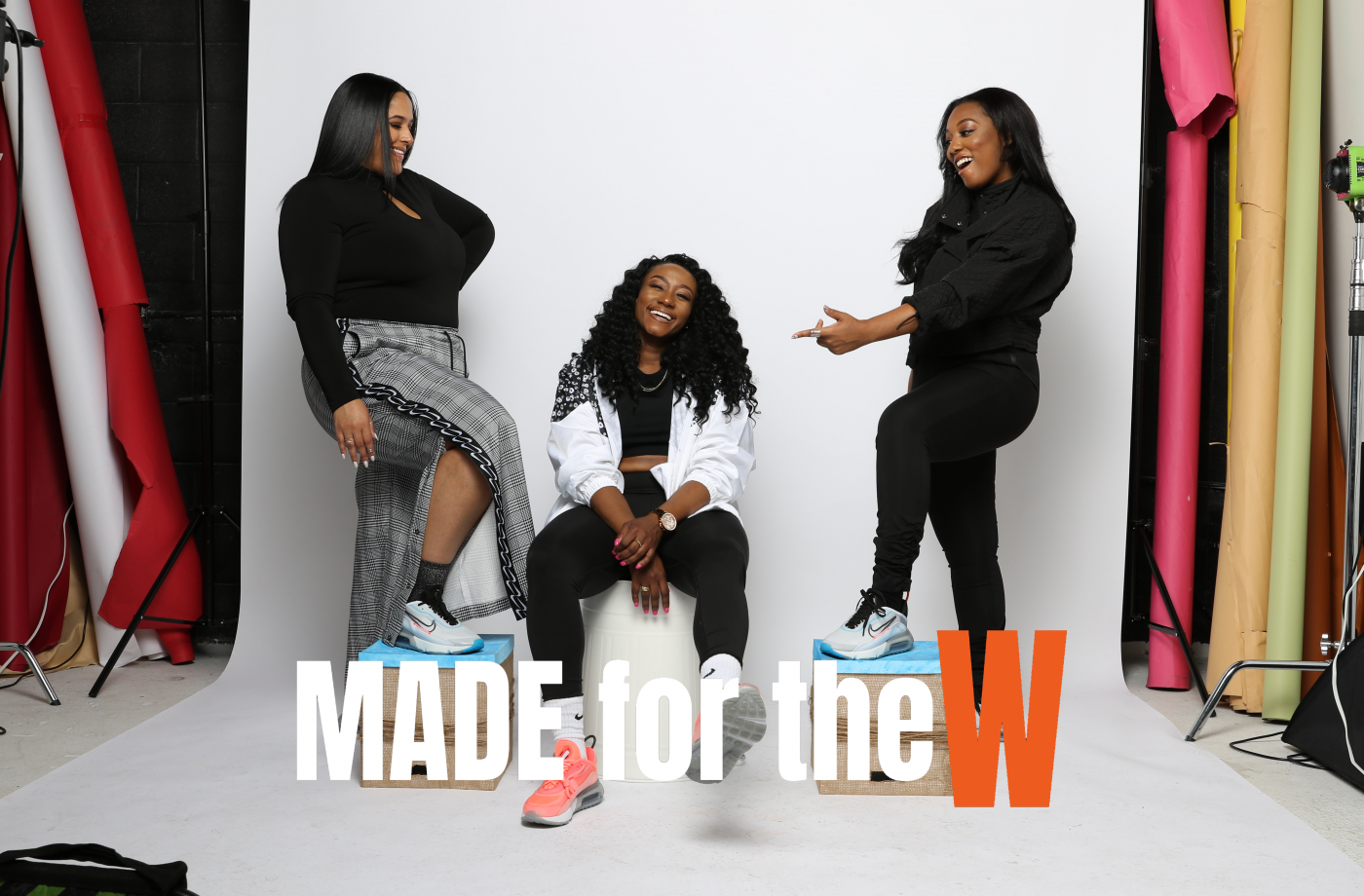 MADE For The W: Raising Women's Voices Through Sports and Sneaker Culture
by Eddie Vargas
___
MADE For the W is a black women-owned and operated media company based out Atlanta that provides a unique platform for women's sneakers and sports culture to thrive. Through its newly launched website and social media presence, MFTW provides access and coverage of WNBA athletes, other women's sports leagues, and the latest in sneaker news. By harnessing the cultural value and storytelling capabilities of sneakers in conjunction with their women's athletics coverage, MFTW has positioned itself as a promising new voice in the sports and sneaker media landscape.
"Made For The Modern Sneakerhead" is their mission statement. Below is our exclusive interview with MFTW's co-founders Melani Carter, Bria Smith, and Simran Kaleka.
___
How and when did MFTW start from? What inspired it?
MFTW: There was a major marketing problem for women's sports and women's sneaker culture and we wanted to solve it, starting with the WNBA and women's basketball. In February of 2018, MADE for the W was started to create a gender-neutral interest for the league. The founders of MADE for the W, Melani Carter, Bria Smith, and Simran Kaleka— identified an area of the game on and off that court that connected brands and fans to WNBA players and women's sports. 
For years, the conversation in mainstream media about the league was always questioning their ability to compete on a high level, their sexuality, and their fight for a space to belong. There was a dire need for the conversation to change. MFTW quickly emerged as that platform to highlight the lifestyle and cultural component of the women of the WNBA. 
MADE for the W is a lifestyle platform creating inclusion for women's sports + sneaker culture on and off the court. Made for the Modern Sneakerhead. The platform ignites conversations around former and current players on a consistent basis. This platform is the first of its kind, shifting the conversation from strictly basketball to lifestyle. The conversation around sneakers has become a huge topic that created a full movement for national media attention, player mentions, fan engagement, and more. Because of the movement, MFTW created a market for new and old audiences to engage and interact with their favorite players in the WNBA in ways they feel closer and more connected.  Simply put, #MadefortheW is the go-to platform providing exclusive access to all players and women's sneaker culture.
Photo by Simeon Kelley / Pictured (left to right):
MFTW Co-Founders Simran Kaleka, Bria Janelle, Melani Carter

How large is the team at MFTW?
MFTW: In February 2018, Melani and Bria led the platform with four writers and photographers as a team of six. In eight months, the platform saw ripples of its effects as other platforms and sneaker companies started shifting their ways of marketing to women. Later that year, they joined forces with Simran as her legal and business expertise would take the team to new heights. Now in 2020, the MFTW team has grown to twenty-five. We have the top photographers, writers, and sneaker reporters covering every major sports market in the U.S and internationally.

What is in store for the brand's future?
MFTW: More partnerships and collaborations. We believe that partnering with like-minded companies to create in-market experiences for brand visibility creates a culture of inclusion that bridges the gap. Cross-promotion and authentic strategy will always win in this space. We're also excited to create more original content as well as introducing the next women's sports we will cover and highlight. 
What are some of the founders' favorite sneakers?
Photo by Nike

Melani: I have always been a true Jordan Brand fanatic, way before I was introduced to Jordan as a player. Jordan's were the main staple of sneaker culture since I was a kid growing up. My favorite sneaker is the sneaker that birthed the Jumpman. The Jordan 3 is iconic forever in my eyes— specifically the Black Cement 3. It wasn't until 08' that I would finally get a pair and I haven't missed a drop yet. It's probably the only shoe that I will always buy every time it releases no matter how many pairs I have. My favorite Jordan silhouette is hands down the Jordan 1. No matter what style of Jordan 1 you wear,  you can always match them perfectly with your outfit. 
Another iconic staple for me is the Reebok Allen Iverson Question. When it comes to influence and impact on the game and culture of basketball, Allen Iverson was it! He was hands down one of my favorite players growing up so getting a pair in 96' in elementary school forever stamped my love for this classic shoe.

Bria: As a basketball player growing up I always wore Jordans to play in. I never really viewed them as a lifestyle shoe until I got older. I won a state championship in high school wearing the AJ 10's. The first non-basketball shoe I purchased was the AJ 1 'BHM' when I was visiting LA for the very first time. As someone who enjoys sneakers and has a narrow foot, this quickly became my favorite. The narrow silhouette fits perfectly for my foot and the colorways pretty much go with anything. This was the purchase that made me fall in love with sneakers.
My second favorite shoe is the Air Max 1. They are typically reasonably priced which is even better and have a snug fit. It's a lightweight shoe and comes in some pretty dope colorways. It's a sneaker you can dress up or dress down or if you want to go for a chill comfy look you can always throw on some sweats with them.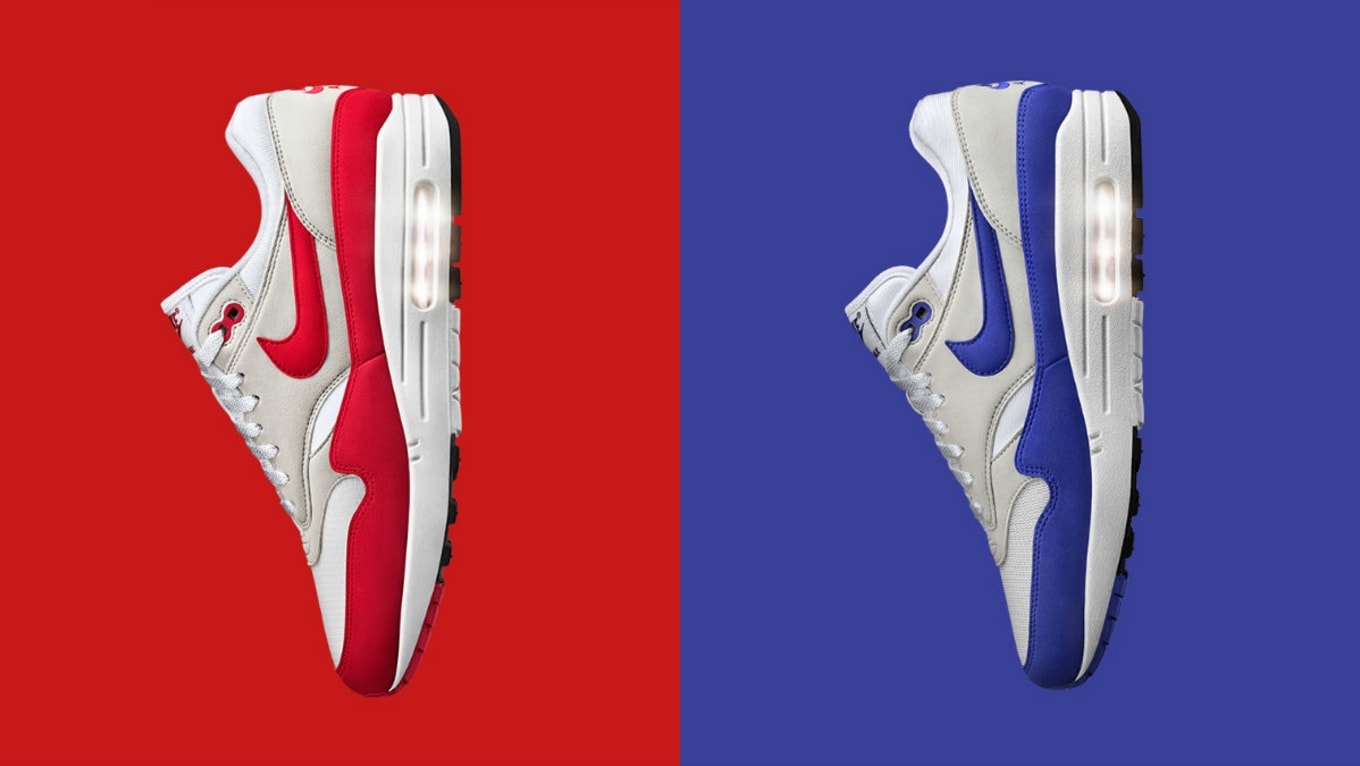 Photo by Nike
Simran: Jordan 3 Black Cement has to be my favorite sneaker for nostalgia's sake. Being born in Chicago in '88, and later seeing footage of the only time Jordan laced these up, that same year, in Chicago, at the ASG, was full circle for me. Especially, when I begged my parents to buy me them for my birthday, in the 1st grade. No one was even checking for them back then, even if they were Jordan, but for me, it was a feeling of accomplishment, where it all began, that I'll never forget.
Photo by BRIAN BAHR/AFP via Getty Images
Jordan Bred 11's have to be my second favorite because they embody everything Chicago, and what Jordan had to overcome, to win the 1996 championship that year. I remember, both sides of my family, getting together, for every game, leading up to that moment, and where my journey of basketball being my first love, truly began. To actually vividly remember that very moment he stepped out on the court in them, speaks testament to the influence and impact of Jordan, and sneaker culture, itself. So when I finally got my hand on the re-release in 2012, you couldn't tell me anything, because of what they represented, since I was a kid.
What can brands do to further empower female voices in footwear and apparel design?
Melani: It's simple, if brands want to get it right they have to elevate the women rooted within the culture and partner with platforms like MFTW who are influencing consumers to buy. Often, companies are approaching women to be a part of their think tanks but not culminating that relationship. I'd rather see the women whose ideas were used in the ideation session be in the ads and on the billboards to promote the brand's footwear and apparel collections. I'd also challenge brands to create more digital content behind the concepts and latest releases. Storytelling is a huge piece that's missing especially from the women's perspective. I can say I love what Jordan Brand women are doing. That team is amazing! They understand the voice of women comes from speaking directly to the community and it's showing through every new release that's happening. We've always wanted the exclusive drops, OG colorways, and fly apparel and it's finally happening.                                           
"What brands can do to further the women's voice in footwear and apparel, is actually give those women, that stem from that culture and community, a seat at the table." – Simran Kaleka
Bria: I would love to see brands work with more everyday women who are embedded in the culture and understand the history behind the shoe to get a better idea as to what women want to wear instead of just shrink it and pink it, or throw glitter and flowers on it. The story behind the shoe is so important. The most meaningful sneaker to me is the Jordan's Women's OG because of the story behind it. This nostalgic shoe represents strength and was truly groundbreaking.
Simran: What brands can do to further the women's voice in footwear and apparel, is actually give those women, that stem from that culture and community, a seat at the table. It's hard to find these rooms that curate the creative process and decision making, show inclusivity, and diversity, from where the core of the culture actually derived from. Which then, dilutes the organic culmination of what sneaker and apparel culture can evolve and expand to. It's just necessary to be in tune with what it all represents, by giving the blueprint a deserving voice. 
Check out MADE For The W:
madeforthew.com
Instagram
Twitter
Latest posts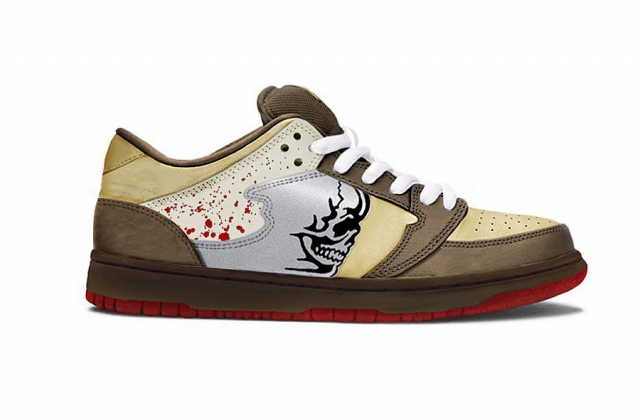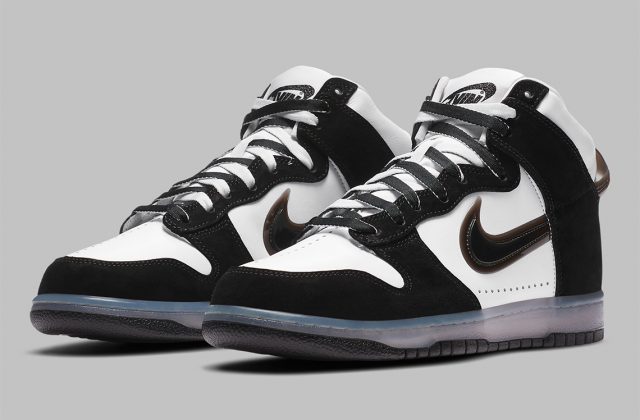 Nike x Slam Jam Dunk High 'Clear Black' Online Drop List & Release Info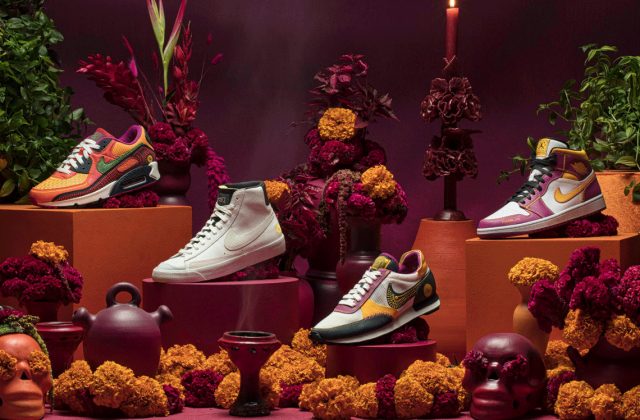 Nike 'Day of The Dead' Collection Release Info
SoleSavy membership
A SoleSavy membership provides you the tools and resources you need to successfully purchase the products you want for retail.
Exclusive release information and links
Instant links to purchase shoes in your size
Access to SoleSavy Courses and Lessons
and LOTS more perks!
learn more
Stay in the loop
Sign up to receive emails about feature articles, the latest release info, and exclusive access to SoleSavy memberships.