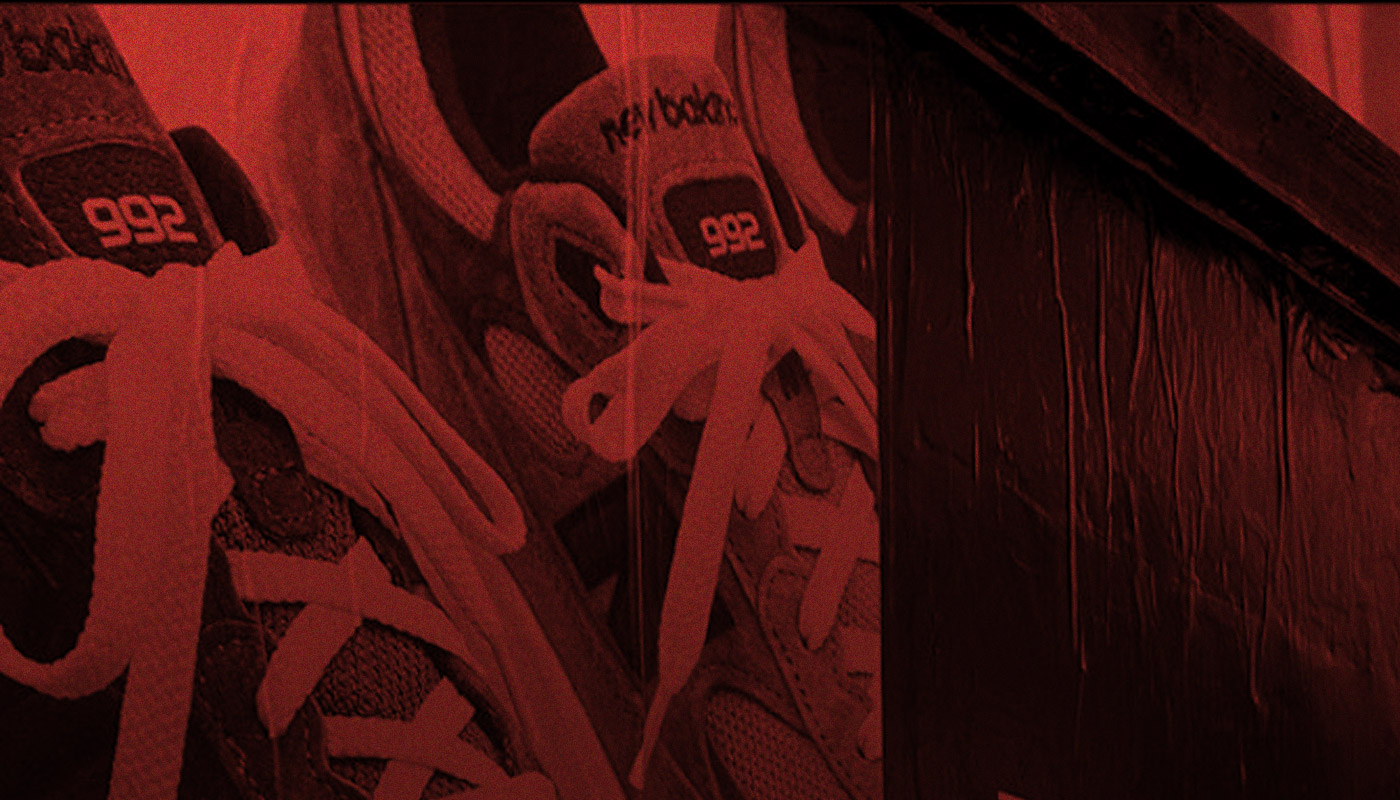 Minimal Subversion: JJJJound
By Jesse Carr
—
With two New Balance 992 colorways and a Reebok Classic on the way, JJJJound has become a sort of accidental go-to collaborator. The brand name itself looks like an odd misprint (and it's sort of fun to type out) but many may not be familiar with the impact that Montreal's Justin R. Saunders, the man behind JJJJound, has had since beginning his blog 14 years ago.
JJJJound.com launched his blog in 2006, a year before Tumblr emerged and three years before Instagram. Presenting photos with no captions or titles, the page presented curated images that his site proclaims are "intended to examine the recurring patterns in timeless design."
At the time, the site was a bit of an enigma, with direct presentation of images of old cars, refrigerators, nude bodies, roads, and more juxtaposed items with no text. Similar curation of design and taste is almost a cliche these days, but Saunders' taste got him noticed. The site's clean and minimal selection led to the New York Times tapping Saunders to be a style editor for T Magazine.
Early on, many of the industry's most influential figures name-dropped Saunders in interviews, including Kanye West, who said he used JJJJound as a barometer for quality. West revealed in a Surface Magazine interview: "I'm into his perspective on art. Jound's been doing it for 10 years, and I, to this day, say, 'Is that Jound-approved.'" High praise indeed.
Virgil Abloh also referenced Saunders in a 2014 interview with Complex, when Abloh professed that he loved "a kid from Montreal. I don't know if you know that blogger JJJJound, but he is the epitome. He's pure GQ."
So with verbal endorsements from Abloh and West, Saunders' mythology began to grow. And rather than launching into a grand international campaign, he simply maintained integrity and began to increase his collaborative efforts.
As the audience for his site grew, his name began to reach other tastemakers like Heron Preston and Alyx's Matthew Williams. Saunders collaborated with Kanye West on DONDA, art directing high-profile projects like album covers for Kanye West, Pusha T, and Vic Mensa. At this stage, Saunders had been a name that the heavy-hitters knew well, and instead of pushing his name and face front and center, he kept at what he knows best–curating a vibe, a mood through images.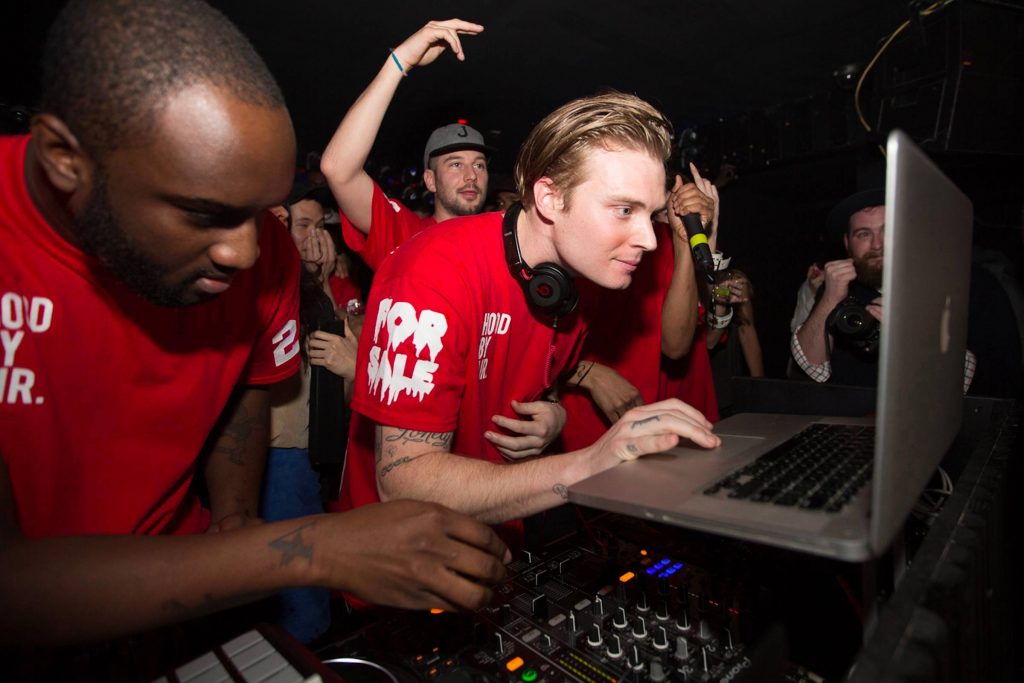 Pictured: Virgil Abloh (Left), Justin Saunders (Center, Back), & Matthew Williams (Center)
Then he took a leap as product began to trickle out. JJJJound became a studio, growing beyond the images collected on the site. In 2013, Saunders tackled a predictably utilitarian item: the tote bag. LA's HVW8 gallery hosted his "Correspondence" show that year, during which he released minimal canvas totes, which later found their way to the "Shoppe" section of his website. Another early noteworthy item he sold was a "Bandwidth" pin sold to help offset the cost of hosting his trove of images on the site.
Next he launched into other functional items like his Ebbets Field Flannels cap, and later socks and beanies. Coffee mugs and dog tags would follow, each made in small runs and selling out. His items saw write-ups in Hypebeast and other blogs as fans wanted to grab a physical piece of the site they came to appreciate for its unwavering commitment to the digital image.
Following that, he ventured into sneakers with a collaboration with Victory Footwear in 2017 on a silhouette called the Trail Runner, a minimal mesh and suede throwback that matched the aesthetic the site had carefully crafted. In May 2017, three colorways of the Vans Old Skool arrived at a Montreal-exclusive physical release at a show called "PATIENCE."  All three models were understated and well-executed, with only the box, cork footbed, and hangtag displaying the JJJJound logo. Saunders told Hypebeast that the goal of the Vans capsule was to honor some older colorways and imagine how the shoe would look as it aged. All of the models were gone quickly at the release and today fetch resell prices over a thousand dollars, with the green model fetching the most.
2018 brought another limited collaboration with New Balance on an appropriately-neutral gray take on the 990v3. Fitting in with the utilitarian approach Saunders espouses, the sneaker felt right at home in the JJJJound universe. Unlike the Vans releases, that pair of New Balance dropped online in extremely limited quantities and is rarely found anywhere on the web in DS condition. Stockx, at the time of this article's publication, has only a single pair in size 9.5 for an astonishing $2,500.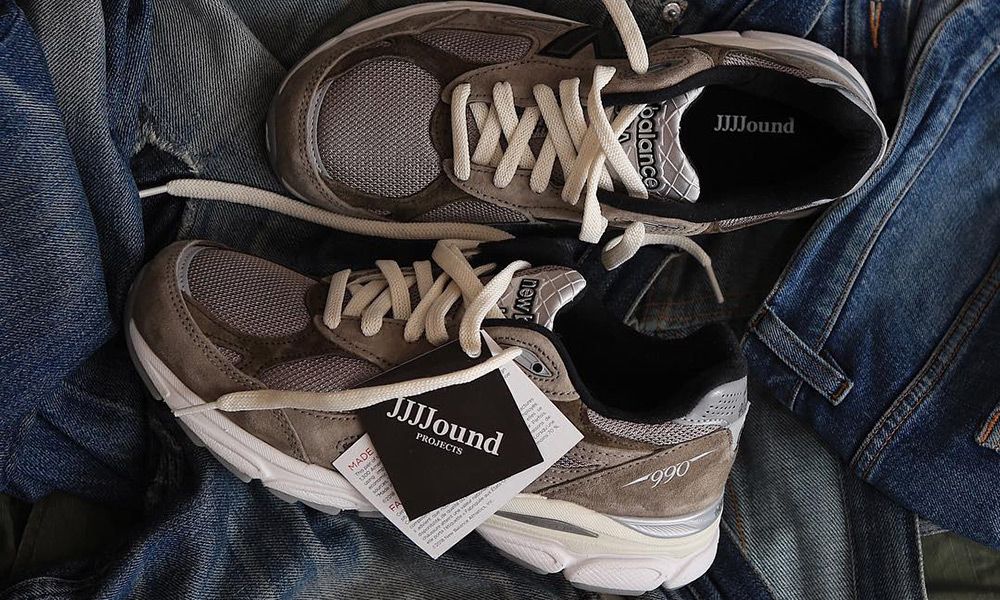 A year later, a fully realized pop-up release for the Reebok Club C went down at what Saunders dubbed the "Centre de Commande," a retro office he designed looked like something like a desaturated Kinkos. The space had old office supplies and ephemera alongside JJJJound items and the sneakers. Lines for the shoe stretched for blocks. Later, some pairs released online, but the site tricked the would-be bot users and resellers by releasing the pair about 40 minutes earlier than the announced time and in, again, prohibitively small numbers. It is still remarkable that a no-frills white leather Reebok Club-C with a grey liner and a window logo on the lateral panel resells in the $250-500 range, depending on the size.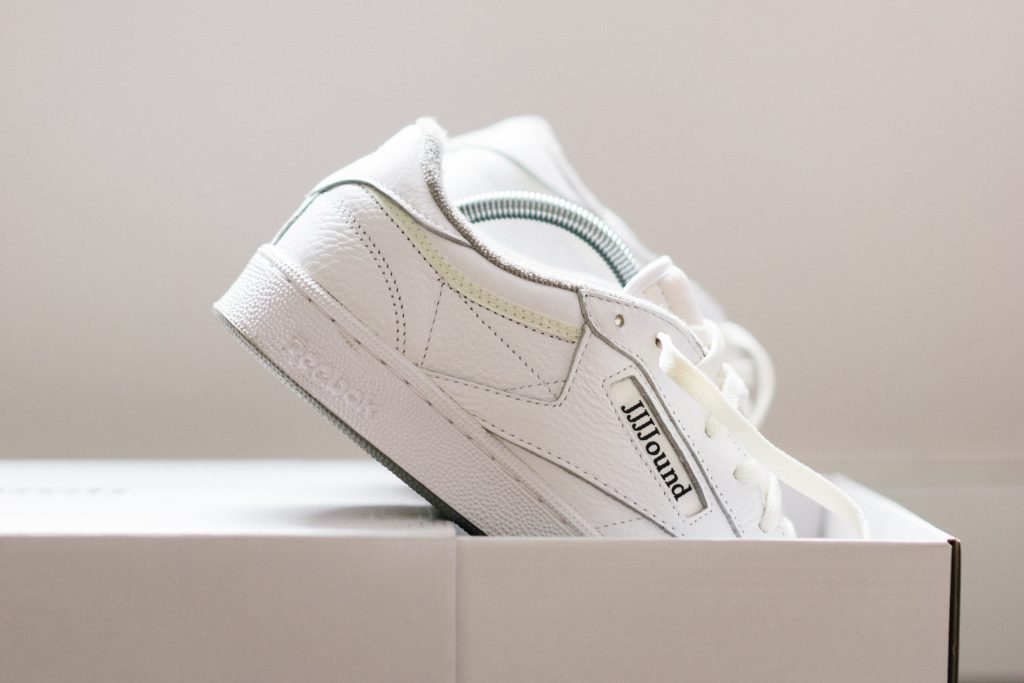 2020 marks another year of footwear releases for Saunders, with 2 teased colorways (tonal grey, and pine green) of the Made in the USA New Balance 992. With recent teases on his Instagram, it appears that the shoe is close to arrival. For anyone intrigued with the Saunders narrative, the shoe is worth investigating, as the classic 992 silhouette is a willing participant in the function-over-hype stamp JJJJound carries.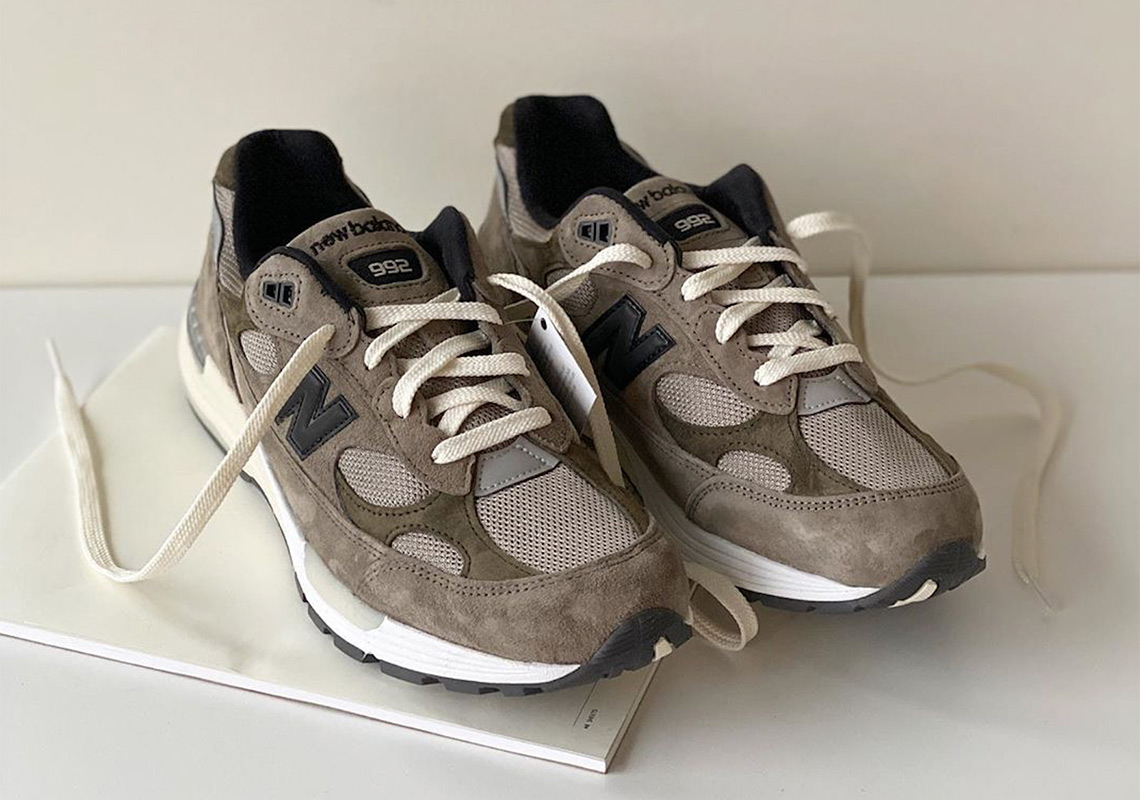 A Reebok Classic in cream and white made the rounds recently on the web as well. This muted take on the Classic has a grey nylon base with grey suede overlay, cream midsole, and gum outsole. The JJJJound logo, like the Club C, hits the window on the lateral panel, while the tongue appears naked, free of the woven logo that usually adorns it. With JJJJound's secret out, the shoe is already bringing attention to the Reebok designers and again ensuring a quick sell-out when it drops.
During the 14 years since beginning the blog, Saunders has managed to brand his message of design curation and no-frills functionality. His sneakers accurately reflect that worldview, and though the shoes remain muted as far as color application, his commitment to the authenticity of the Massachusetts-based New Balance and Reebok brands speaks boldly.
—
JJJJound New Balance 992 "Grey" Releasing July 24th, "Green" on July 31st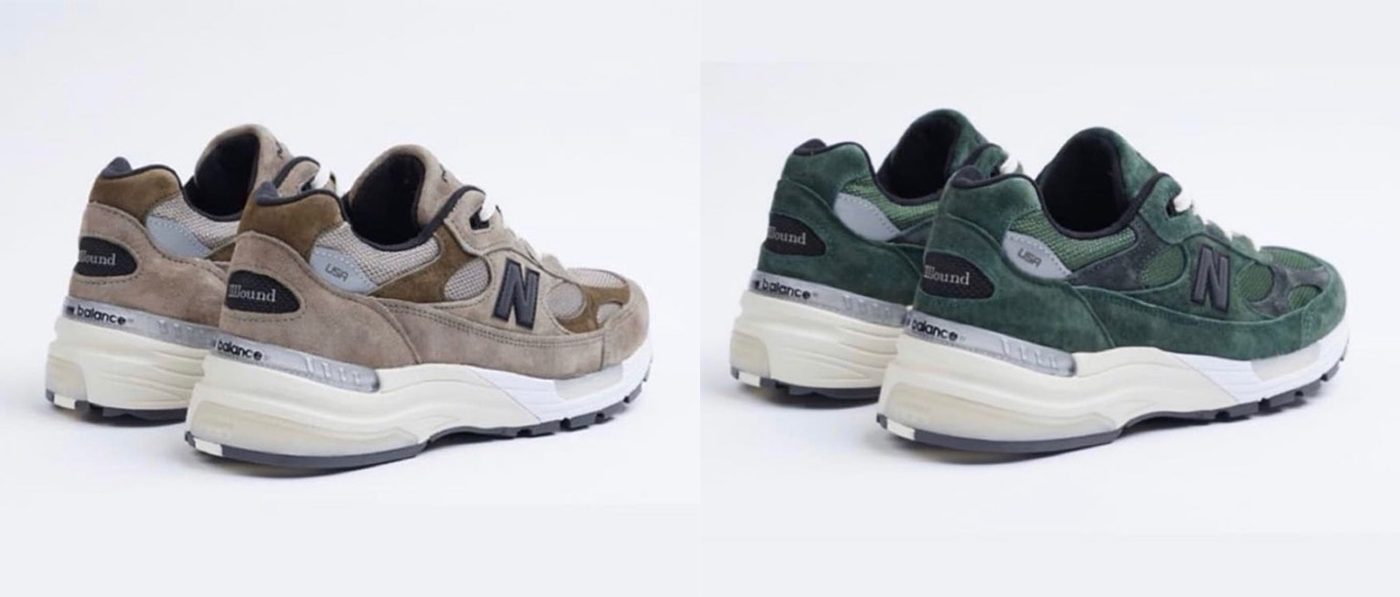 Latest posts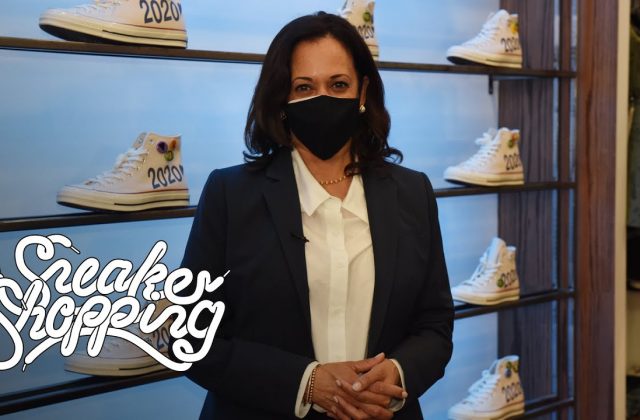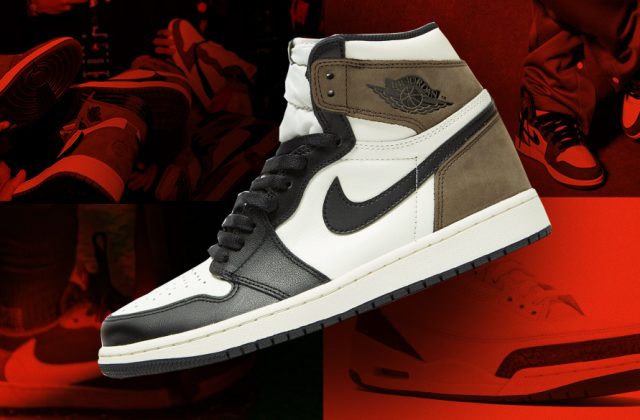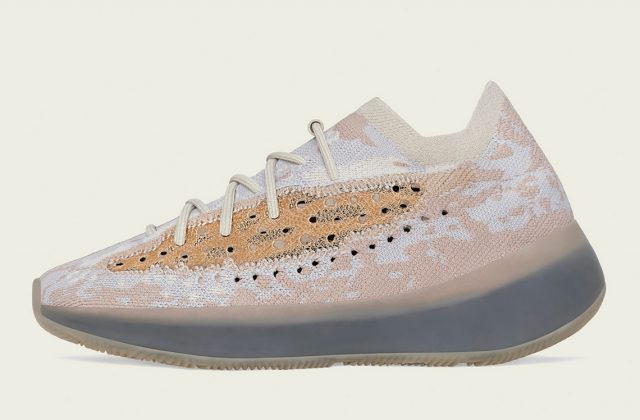 Member Store Updating Happening Saturday
SoleSavy membership
A SoleSavy membership provides you the tools and resources you need to successfully purchase the products you want for retail.
Exclusive release information and links
Instant links to purchase shoes in your size
Access to SoleSavy Courses and Lessons
and LOTS more perks!
learn more
Stay in the loop
Sign up to receive emails about feature articles, the latest release info, and exclusive access to SoleSavy memberships.