While the world watched the Philippines on a global stage as they hosted the FIBA World Cup, nearly a hundred young girls took over the Nike Courtyard in Bonifacio Global City, Manila. Despite the pouring rain, young female hoopers assembled at Nike's outdoor space. "The girls checked in with me multiple times last night to make sure our event wasn't canceled," Coach Mariana chuckled. Mariana Lopa is the founder of a Philippine non-profit organization called Girls Got Game. In partnership with Nike, she gathered her team and her players for a weekend of special events at The Courtyard.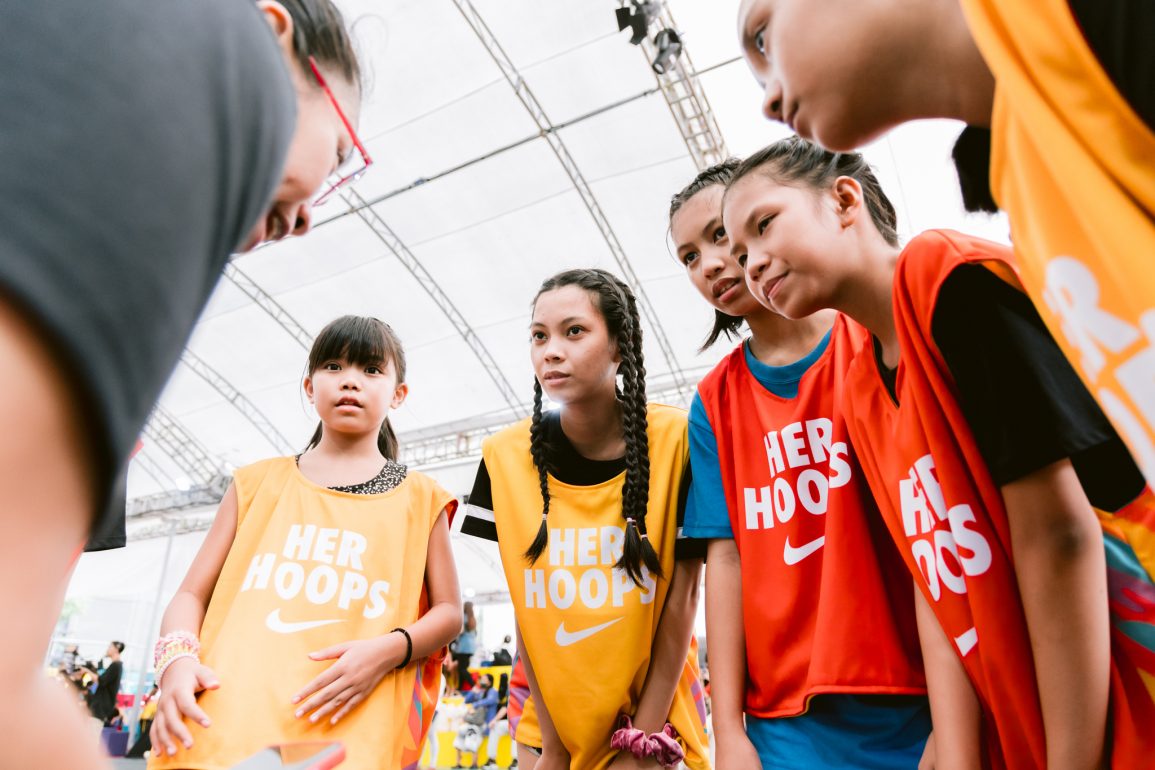 The 2,000+ square foot outdoor basketball hub is made up of 30,000 pairs of recycled shoes, created by Nike to give the local community year-round free access to play at all levels, with dedicated programming and coaching for girls. It's no secret that Filipinos love basketball. Kobe Bryant and LeBron James are among the NBA stars who have famously paid multiple visits to the Philippines. But beyond fandom, Filipinos are only beginning to gain international recognition as athletes. In 2021, Jordan Brand signed their first Filipino athlete, Kiefer Ravena.
As a Filipino Canadian immigrant returning to my home country after almost 30 years, it was surreal, to say the least. Growing up, my assumption was that girls didn't really hoop in the Philippines. In Canada, on the other hand, it wasn't uncommon for me to see Filipinas balling out in high school, with a lucky few being recruited stateside to play in college. We grew up together, playing in Filipino community leagues and tournaments both locally and across North America – some of us starting as young as five years old, and my teammates still playing into their 40s.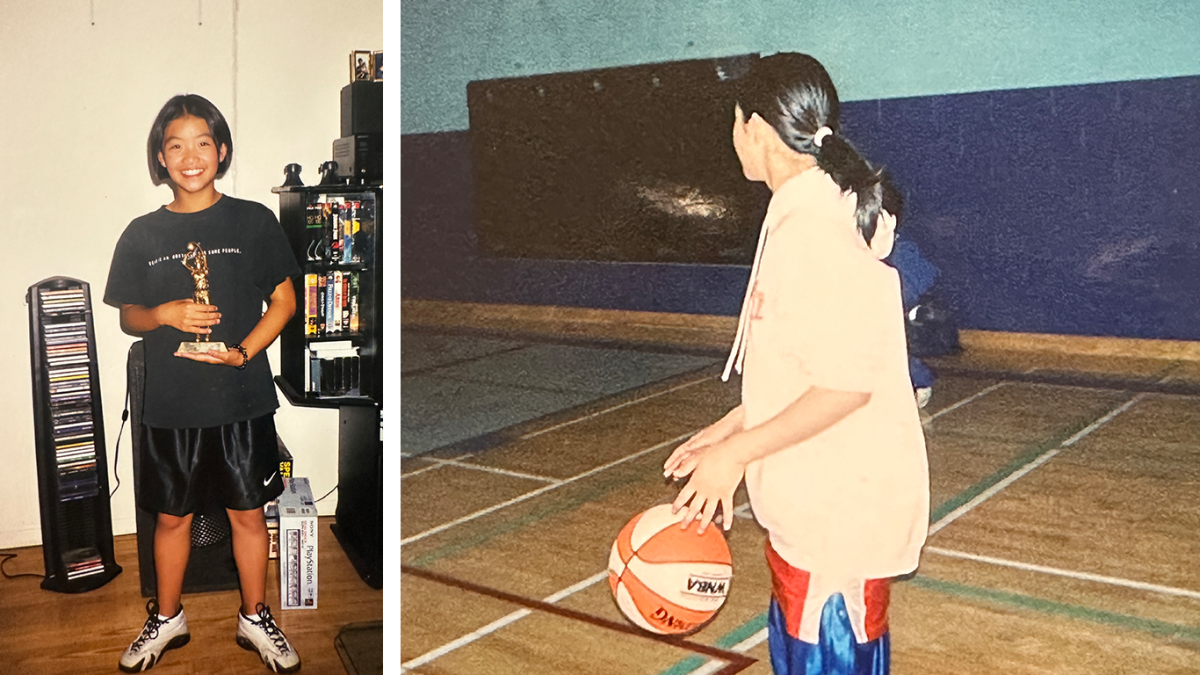 Photos: Author
The Philippines doesn't have the same level of organized basketball for many reasons. For starters, it's easy to forget that it's a third-world country. There are makeshift basketball courts in every neighborhood, where it's commonplace to see people playing in slides or even barefoot. With that lack of institutional support, it's increasingly challenging for young girls to get court time. Some coaches even shared childhood memories of having to play as early as 5 a.m. before the boys took over at 7 a.m.
There's also a cultural difference in beliefs within gender expectations, following more traditional roles. Girls were not encouraged to play sports the way boys were, which had a crucial influence on their future involvement in sports. Instead, many aspired to partake in another Filipino obsession: beauty pageants. The Philippines is considered a beauty pageant powerhouse, tied for 2nd with the US for most international pageant crowns.
Jhaz Joson of the Philippine Women's team Gilas Pilipinas grew up in the US but still recalled early memories of her dad not supporting her hoop dreams until she surpassed her brother in skill. Joson was recruited to a Division 1 team before an unexpected event landed her back in the Philippines. Instead, she played for Ateneo, an esteemed basketball university in the country, but in her eyes, a disappointment compared to being in the US.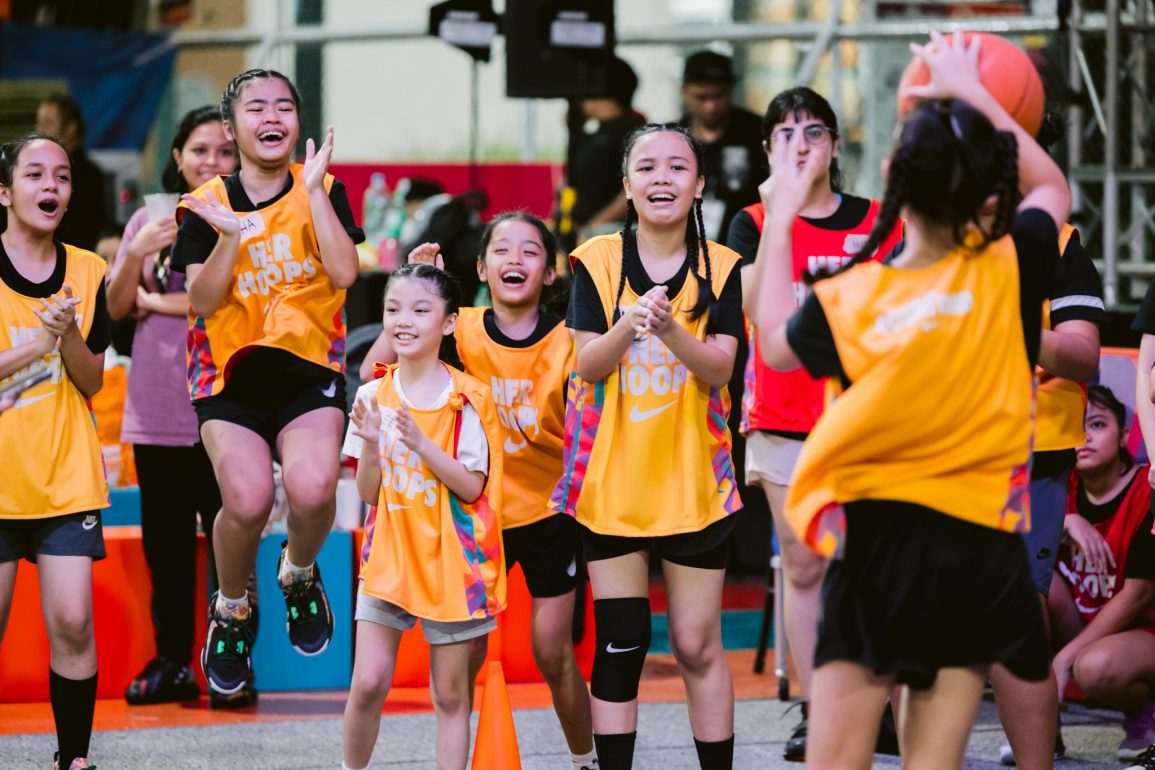 Photo: Nike
The lack of girls participating in sports in the Philippines is tied back to having limited access, resources, and support, which drove Lopa, a full-time lawyer, to start Girls Got Hoops eight years ago. "A coach can make or break a girl's career," Lopa said. "And when young girls are exposed to people like Jhaz, it shows them they can dream bigger." To add to that, WNBA coverage is only available with League Pass, which requires a credit card – something most people in the Philippines don't have.
"It wasn't my dream to play for Gilas," Joson agreed. "I always thought I'd get a corporate job after college. I didn't think there was much else after that for me." All of these sentiments were echoed in a separate conversation with Coach Mau Belen, the first and only female coach in the Philippine Basketball Association. This is only a men's league – a women's pro league still does not exist in the Philippines. At 47, the PBA is the oldest pro league in Asia and second in the world after the NBA. Despite that, Belen feels optimistic about the change that is happening in the Philippines and feels lucky to be part of an organization that supports her. That said, there is still more change to be done. "It took them 47 years to hire me," she grinned.
I've always believed that basketball was a universal language. Every single part of my journey, including my love for sneakers and all that's come with it, I've credited back to my love for the game that started at a young age, which I now realize I was fortunate to have access to. Research shows that only 1 in 5 kids worldwide has access to enough physical activity to thrive, and girls and kids in underserved communities face more challenges in getting this access. Nike's purpose is to move the world forward through the power of sport, to level the playing field worldwide, and to expand access to sport for everyone.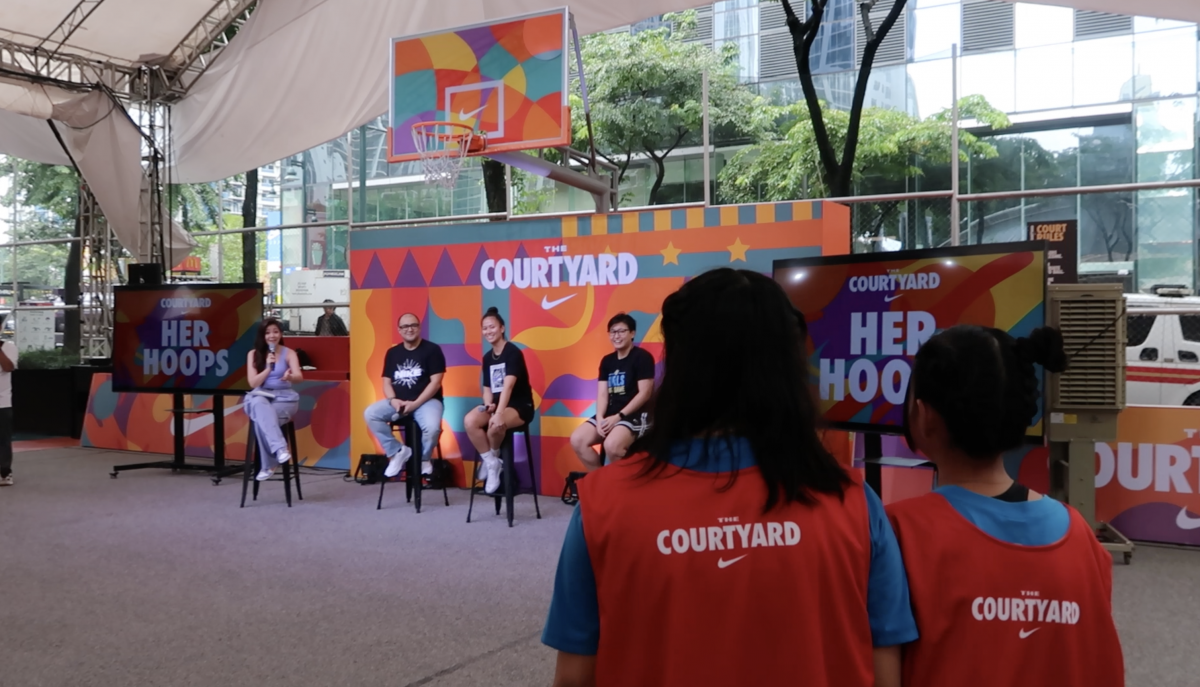 Beyond the court they've built in Manila and other parts of the world, Nike is supporting this by providing support and training to coaches so they can continue to empower kids. Nike is a founding partner of The Center for Healing and Justice Through Sport, a community of coaches, sports experts, psychologists, scientists, and strategists who believe in making sport healing for all youth through training, consulting, and movement building. Nike has also created free resources, such as the Coaching for Belonging Playbook and the Made to Play Coaching Girls Guide, to equip coaches and volunteers with the tools to make sport fun and inclusive for kids. More than 375,000 girls accessed play and sport through Nike partners' diverse programs, and more than 17,000 coaches were equipped with the resources to create more inclusive experiences for kids. In total, Nike invested $149 million in communities around the world, with a focus on women, girls and Nike's Black Community Commitment (BCC). More can be found in Nike's FY22 Impact Report.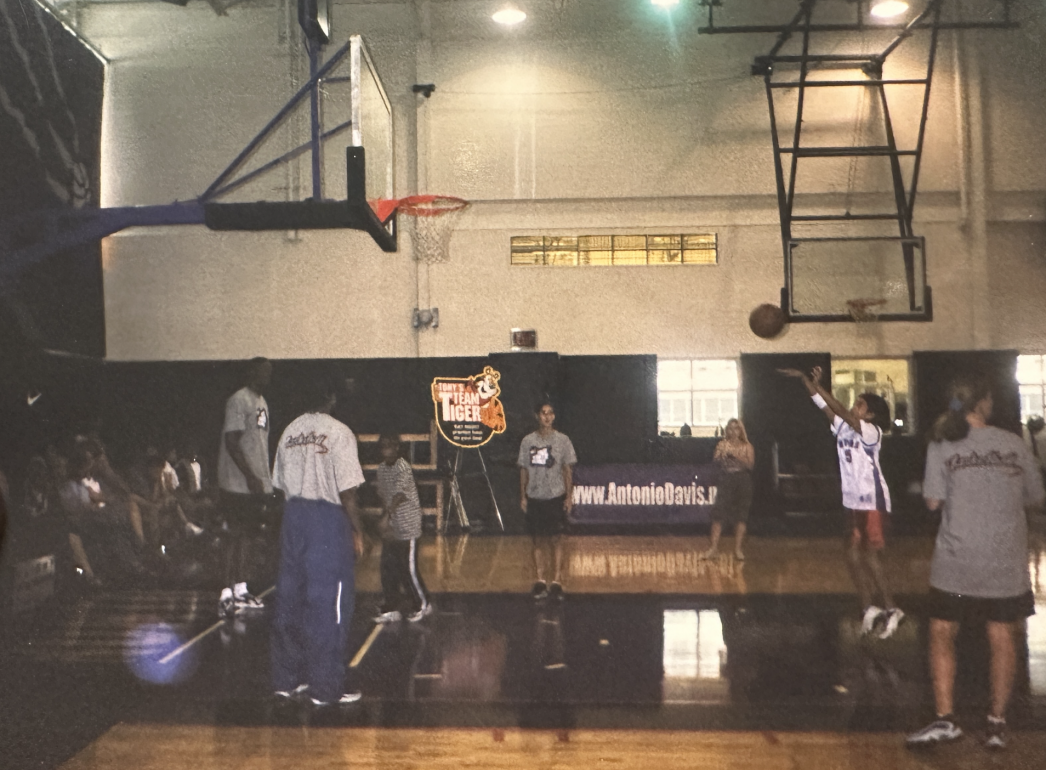 Photo: Author
This trip was eye-opening for me. It affirmed my experiences growing up loving basketball, rooted simply in being Filipino, but also brought perspective to how much more access we have to something seemingly as basic as sport just by living in a major city in North America. Ask any sneakerhead – sport (usually basketball) is synonymous with sneakers. If not for the sport, many of us would not have been introduced to this world, and this community of like-minded people. I've made friends all over the world through sneakers and basketball. In fact, this is a full circle moment for me, a testament to what it could mean for a young girl to grow up with access to sport. Most of us won't make it pro but our hoop dreams never need to die on the court. Basketball took me right back to where it began for me: 4 year old Anna, leaving the Philippines in a pair of little Nike's and coming back all these years later in a slightly bigger pair.