Boston neighbors Reebok and Harpoon Brewery came together for a special edition of the popular Harpoon Rec. League beer. To those unfamiliar, the Harpoon Rec. League is a low-calorie and low-alcohol hazy pale ale designed for celebrating those rec league wins. The Reebok edition adopts the same recipe but comes with co-branded packaging and a charitable component. A portion of sales for each purchase of the Harpoon Rec. League Reebok Edition 12-Pack will go directly to BOKS, a program that encourages movement in local youth communities.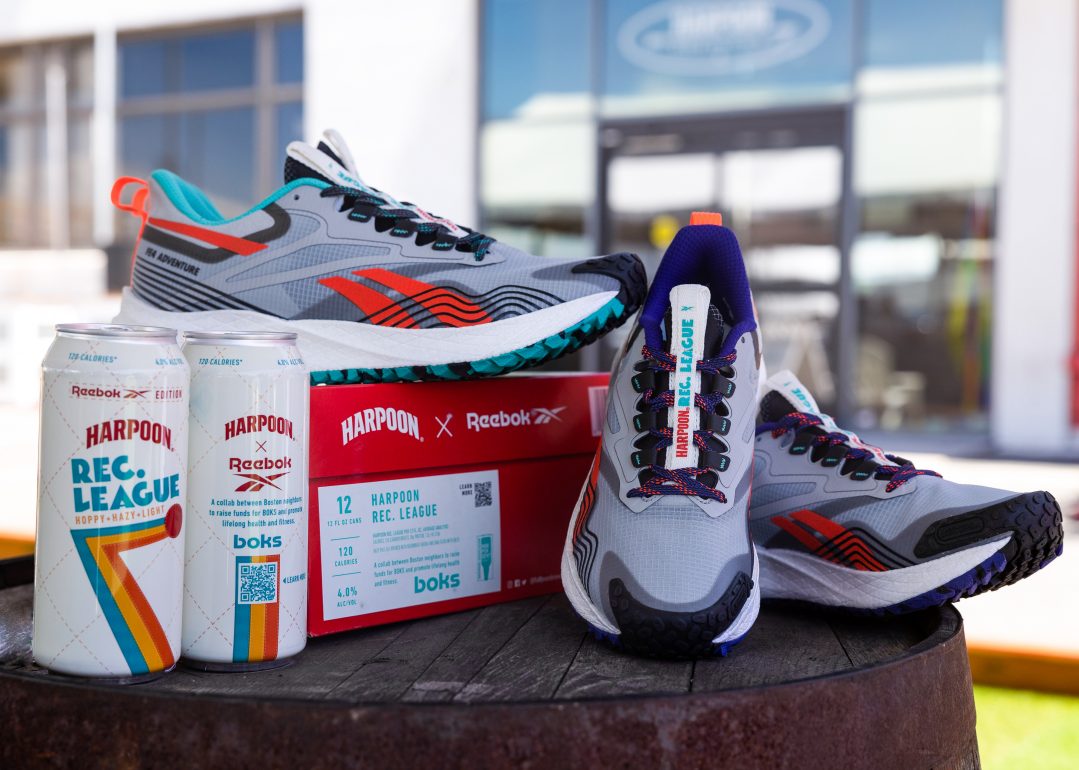 Naturally, the special Reebok edition Harpoon Rec. League will come in sneaker-inspired boxes, and 10 lucky winners will get an early pair of the limited-edition Floatride Energy 4 Adventure running shoes that hit stores in August 2022. To enter, visit harpoonbrewery.com/recleaguexreebok.
Few could have predicted that sneaker culture would overlap with so many other industries, but in 2022, nothing comes as a surprise. With that being said, this collaboration is a creative way for these two Boston brands to come together in a partnership that serves both their audiences. A beer meant for an active consumer x a brand rooted in sports x a noteworthy charitable component. I'll drink a Reebok Edition Harpoon Rec. League to that.
How to Buy Sneakers for Retail
Join SoleSavy to buy the sneakers you want for retail. We'll help you grow your collection with our COLLECT app and other member-exclusive technology, such as Drop Alerts, Assist by SoleSavy, giveaways, exclusive releases, and more.