Rihanna has taken a page out of the Michael Jordan playbook with two simple words: "She's Back."
Today, Puma has announced the return of its collaborative sneaker line with Fenty. It's been five years since the release of the last Fenty x Puma kicks, as Rihanna's original partnership with the brand ran from 2014 to 2018. Their releases routinely sold out, including the much-acclaimed Creeper silhouette which saw the Basket given a platform midsole. The Creeper was so popular, in fact, that Footwear News named it the Shoe of the Year in 2016.
News of Fenty x Puma's return came via the footwear brand's Instagram page, where a simple image reads," She's Back." along with the logos for both parties. The caption for the post says, "Coming soon," and for now there are no details about what shoes may release or when.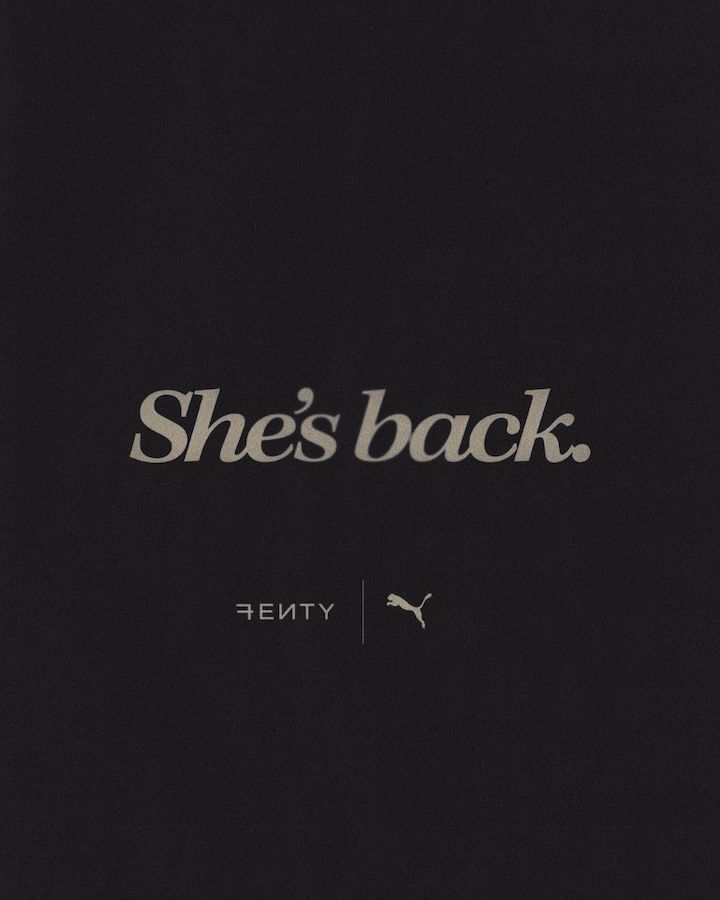 Download the DROPS by SoleSavy app and sign up to be a premium member to get all the info you need to hit on release day.