The month of August came to a close with releases as hot as the summer days. Tom Sach's NikeCraft GPS arrived in a bold yellow colorway, the Air Jordan 1 got a remix using the gray stealth team, and Jordan Brand joined forces with the co-owner of Union Los Angeles Bephie Gibbs for her own take on the Air Jordan 7. Here's all the releases and restocks that happened last week.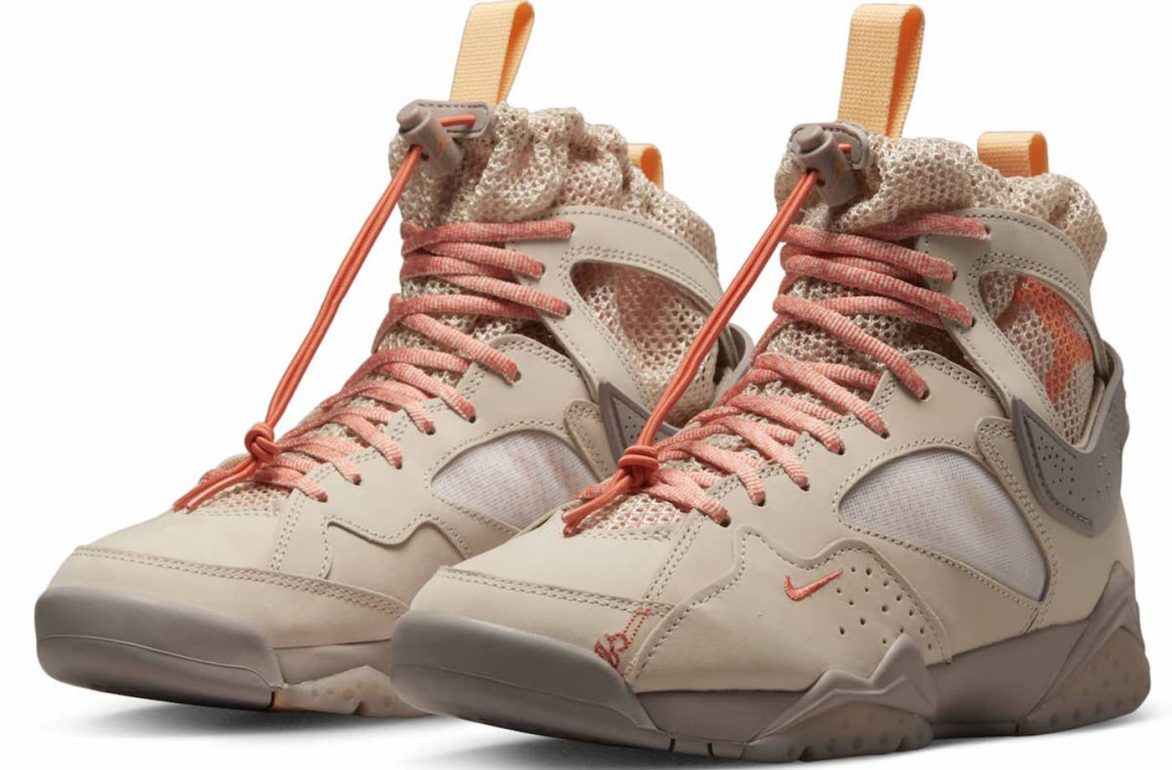 FCFS (first come, first serve) Release Shoutouts
Jordan 1 High 'Stealth': Many retailers saw delays and only ended up dropping GS pairs but the retailers that did drop mens pairs had decent stock and had longer sell out times. In stock at many retailers

Nike x Sacai Cortez: Most retailers opted to raffle, those that dropped FCFS had around 150-200 pairs but all sold out within the first 30 seconds of stock being loaded onto websites. Monitors were able to pick up A Ma Maniere and Social Status dropping left over raffle stock at 9:30 AM EST just before the scheduled first come first served drops. Monitors picked up multiple restocks throughout the day from Haven

Nike Dunk Low 'Lottery Pack': While some of the bigger retailers like Shoe Palace, Hibbett, JD Sports, and Finishline received a decent amount of pairs, other retailers received a much smaller amount of stock. Most releases sold out within 20 seconds

Bephies Beauty Supply x Air Jordan 7 dropped on the same website (

https://aj7.bephiesbeautysupply.com/

) as the original pair in the Seafoam Green colorway.

Still in stock

Nike x Tom Sachs NikeCraft GPS 'Yellow': Haven was the only confirmed drop within North America as most retailers opted to raffle. Monitors were able to pick up A Ma Maniere, Social Status, and APB dropping leftover stock having around 400 pairs each at 9:57 AM EST. Concepts was the only other boutique to drop first come first served and sold out in 12.72 seconds most seemed to have around 100-200 pairs

Air Jordan 6 'Georgetown': Decent stock was able to meet a small demand making for an easy cop. Sizes 12+ sold out but most stores that dropped still have stock. Worth waiting for potential discounts.

Yeezy 350 v2 'Slate': Decently stocked but a bit harder to get if you were Size 12+. Most stores still have stock available, but stock will most likely get pulled within the week if they don't sell out before then.



Restocks
Another massive Shoe Palace restock of the Panda Dunk Lows with 2400 pairs being dropped on August 29 at 2:30 PM EST selling out in 209.06 seconds

Canary Yellow restocks both colorways of the Nike x Off-White Blazer Low. Black Pair dropped on August 31 at 11:30 AM EST and sold out in 330 seconds. The University Red pair are still in stock in some sizes
Drop Alerts Keywords
"Off-White" to prepare for any surprise restocks Canary Yellow amy have for Off-White x Nike collabs

"Nike Dunk Low Panda" to continue tracking any of the big Dunk Low Panda restocks week to week

"Nike x Sacai Cortez" or just "Sacai Cortez" to try to catch any leftover raffle/canceled order Sacai Cortez stock that pops up in the monitor

"Tom Sachs", "General purpose Shoe", "GPS", "Nikecraft" with the lack of first come first serve releases for this shoe it's worth having its keywords added for any leftover stock that retailers may have from their raffles
In-Stock
Air Jordan 1 'Stealth'

Air Jordan 1 'Dark Marina Blue'

Air Jordan 1 'Brotherhood'

Air Jordan 3 'Dark Iris'

Air Jordan 5 'Green Bean'

Air Jordan 12 'Stealth'

Air Jordan 7 x Bephies Beauty Supply 'Seafoam Green'

Air Jordan 7 x Bephies Beauty Supply 'Sandrift'

Nike SB x Faust Dunk High 'Black'

Women's Nike X Serena Williams Design Crew Air Force 1

Nike x Comme Des Garcons Air Foamposite One 'White'

Nike x Off-White Air Force 1 'Black'

Nike x Sacai x Kaws Blazer Low 'Purple Dusk'

Nike x Stussy Air Max 2013 'Black'

Nike x Stussy Air Force 1 Mid 'Black/Black'

Nike x Social Status AIr Penny 1 'Black'

Nike x Nocta Hot Step Air Terra 'Black/Gold'

Nike Air Max Penny 'Home'

Nike Dunk Low 'Bleached Coral'

Nike Dunk High 'White/Black'

Nike Dunk High 'Lakers'

Nike Dunk High 'Dark Beetroot'

Nike Dunk High 'Certified Fresh Smoke Grey'

Nike Dunk High 'Certified Fresh Pecan'

Nike Dunk High 'Noble Green'

Nike Dunk High 'Cargo Khaki'

Nike Women's Dunk High 'Washed Denim'

Nike Dunk High 'Yellow Acid Wash'

Nike Air Max 1 'Dirty Denim'

New Balance x thisisneverthat 2002r
Monitor Restock Highlights
Nike Dunk High 'Black/White' DD1399-105 restock at YCMC August 29 10:00 AM EST sold out in 136.50 seconds

Nike Dunk Low SB 'Bart Simpson' BQ6817-602 restock at Welcome August 29 11:00 AM EST 52 pairs sold out in 209.65 seconds

JJJJound x Asics Gel-Kayano 14 'Silver/Black' 1201A457-101 restock at APB August 29 12:00 PM EST 15 pairs sold out in 43.48 seconds

JJJJound x Asics Gel-Kayano 14 'Silver/White' 1201A457-100 restock at APB August 29 12:00 PM EST 28 pairs sold out in 101.46 seconds

JJJJound x Asics Gel-Kayano 14 'Silver/Black' 1201A457-101 restock at Social Status August 29 12:00 PM EST sold out in 49.48 seconds

JJJJound x Asics Gel-Kayano 14 'Silver/White' 1201A457-100 restock at Social Status August 29 12:00 PM EST Sold out in 139.30 seconds

Yeezy Foam Runner 'Sand' FY4567 restock at Oneness August 29 12:52 PM EST sold out in 63.40 seconds

Nike Dunk Low 'Panda' DD1391-100 restock at Shoe Palace August 29 2:30 PM EST 2400 pairs sold out in 209.06 seconds

Nike Dunk High 'Next Nature Sail' DD3362-200 restock at Notre August 29 3:34 PM EST sold out in 79.77 seconds

Yeezy Foam Runner 'Sand' FY4567 restock at Billionaires Boys Club August 29th 5:02 PM EST 133 pair restock sold out in 113.27 seconds seconds 

Yeezy Foam Runner 'Sand' FY4567 restock at Atmos USA  August 30 11:15 AM EST sold out in 123.93 seconds

Nike Dunk High 'Noble Green' DD1399-300 restock at Shoe Palace August 30 12:47 PM EST 96 pairs sold out in 2097.28 seconds

Air Jordan 4 'Military Black' 408452-111 restock at Shoe Palace August 30 1:11 PM EST 506 pairs sold out in 147.50 seconds

JJJJound x Asics Gel-Kayano 14 'Silver/White' 1201A457-100 restock at Somewhere Store August 30 4:49 PM sold out in 53.56 seconds

Nike Dunk Low 'Certified Fresh' DO9776-001 restock at Juice Store USA August 30 6:30 PM EST sold out in 115.61 seconds

Nike x Off-White Blazer Low 'Black/Electro Green' DH7863-001 restock at Canary Yellow August 31 11:30 AM EST sold out in 330.25 seconds

Nike x Sacai Cortez 'White' DQ0581-100 restock at Haven 3:31 PM EST sold out in 40.05 seconds

Nike x Sacai Cortez 'White' DQ0581-100 restock at Haven 4:00 PM EST sold out in 42.60 seconds

Nike x Sacai Cortez 'White' DQ0581-100 restock at Haven 6:46 PM EST sold out in 53.65 seconds

Air Jordan 4 'Infrared' DH6927-061 restock at Livestock 2:00 PM EST sold out in 465.67 seconds

Air Jordan 4 'Infrared' DH6927-061 restock at Momentum Shop 9:19 PM EST sold out in 76.81 seconds

Nike x Sacai Cortez 'White' DQ0581-100 restock at Wish ATL 11:08 PM EST 16 pairs sold out in 150.57 seconds

Nike SB Dunk Low 'Polaroid' DH7722-001 restock at Labor Skate Shop September 1 3:10 PM sold out in 141.61 seconds

Yeezy Foam Runner 'Sand' FY4567 restock at Kith September 1 10:00 PM EST 16 pair restock sold out in 30.16 seconds

Yeezy Slide 'Flax'  AAFZ5896 restock at Kith September 1 10:00 PM EST 22 pair restock sold out in 25.42 seconds

JJJJound x Asics Gel-Kayano 14 'Silver/White' 1201A457-100 restock at Kith 10:00 PM EST 17 pair restock sold out in 35.64 seconds

Nike x Off-White Blazer Low 'University Red' DH7863-100 restock at Canary Yellow September 2 12:37 PM EST

NikeCraft Women's x Tom Sachs General Purpose Shoe 'Dark Sulfur' restock at Livestock September 2 8:30 PM EST sold out in 321.21 seconds