Last November, we announced that SoleSavy would be the presenting sponsor for the Nike x Doernbecher Freestyle XVII. It's been a rewarding experience to partner with the OHSU Doernbecher Children's Hospital over the last year-plus. (SoleSavy was a sponsor for the 2021 Virtually Freestyle event.) Their work is life-changing and it's been a privilege to be a donor.
As part of our sponsorship, we were afforded the opportunity to attend the Doernbecher Freestyle XVII earlier this month in Portland, OR. We thought it'd be a great opportunity to invite SoleSavy members to attend. Our community team selected two members that have a special tie to OHSU Doernbecher, Ric and Adam, to attend with our co-founders, DP and Justin.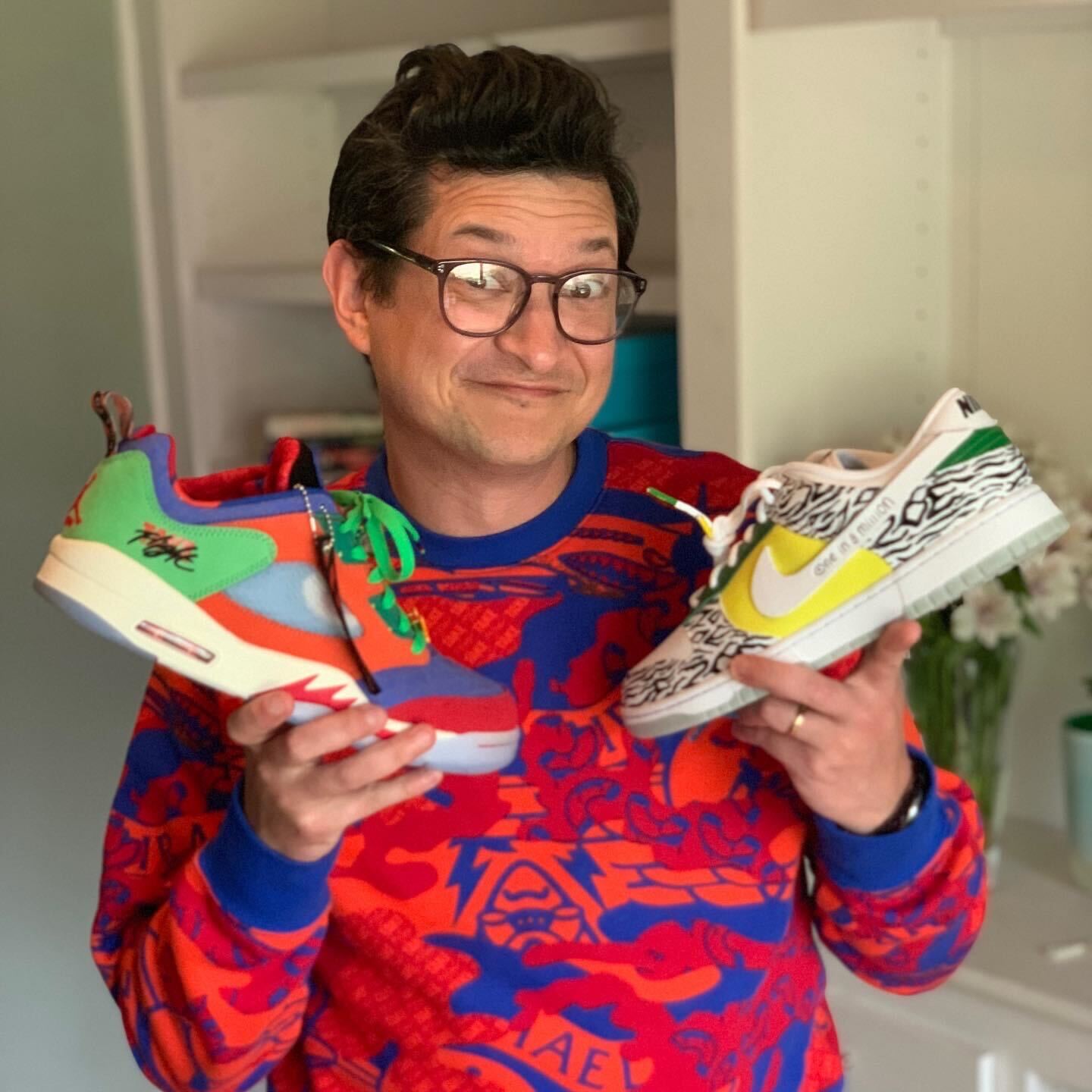 Ric
Portland, OR
Member since 2020
Favorite shoe: Nike Air Max 1
Ric has a very close personal connection with the Doernbecher Children's Hospital. His daughter was admitted to the hospital in 2019 after an artery unexpectedly ruptured in her brain. Ric and his family were expecting the worst, but after two months at Doernbecher and 10 months of rehab, his daughter now lives a normal life. 
"If you didn't know she had brain surgery, you would never be able to tell! They made a miracle happen," said Ric. "While I was living at Doernbecher, I learned about the Nike Freestyle Program. I always loved sneakers, but it became an obsession when I learned of the program and saw what the culture could do to make these kinds of impacts and help save kids like mine."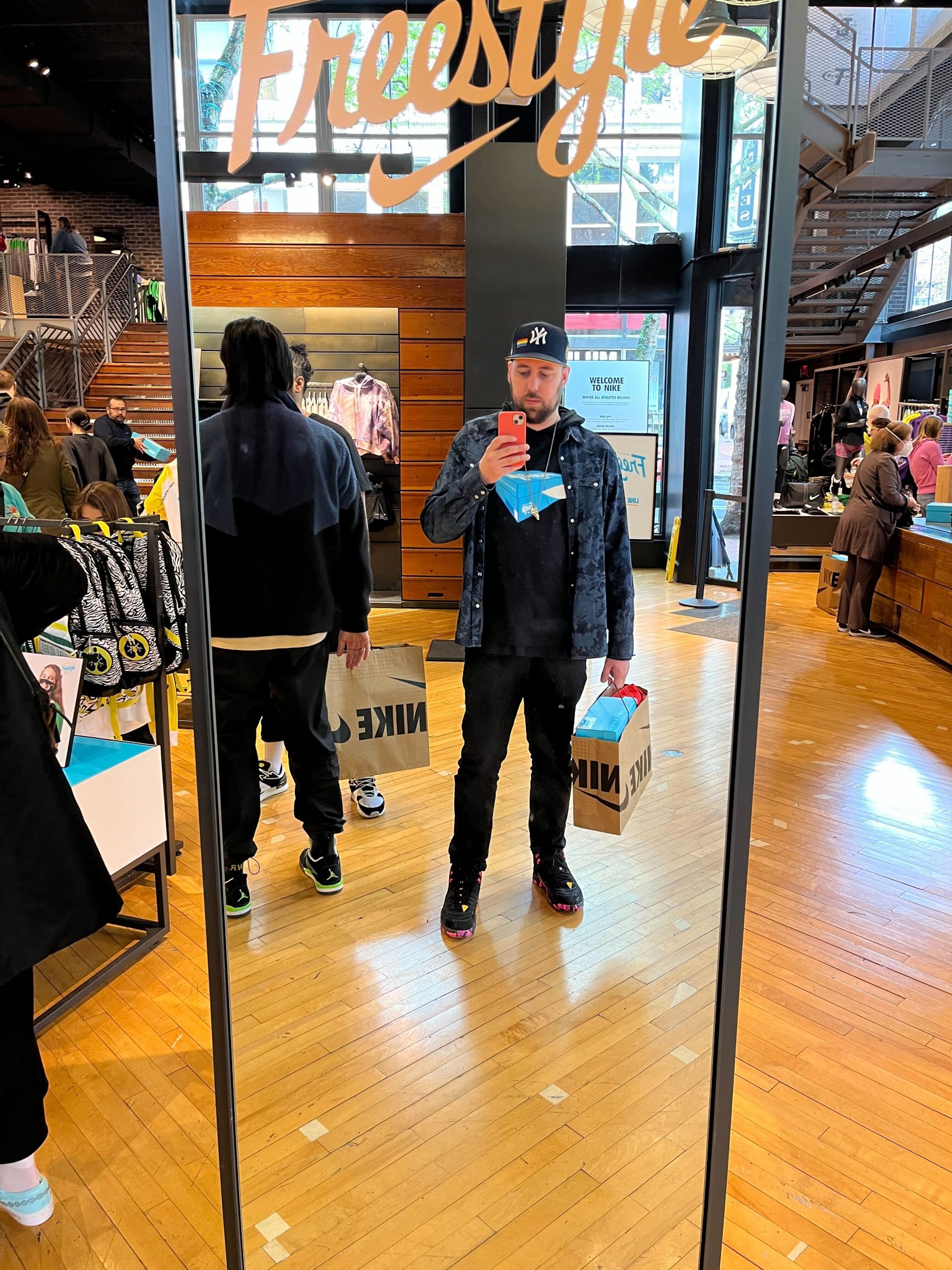 Adam
Calgary, AB, Canada
Member since 2018
Favorite shoe: Air Jordan 11
Like Ric, Adam's connection to Doernbecher runs deep. He's been so inspired by the amazing work of the hospital that he owns almost the entire DB x Nike collection, a particularly remarkable feat since he's based in Canada and DB x Nike collections don't typically release in Canada. 
"I learned about the hospital through the Doernbecher x Nike collection as it [has been] released every year since the early 2000s," said Adam. "[I] loved hearing the stories about the children designers and love how imaginative they are with their designs."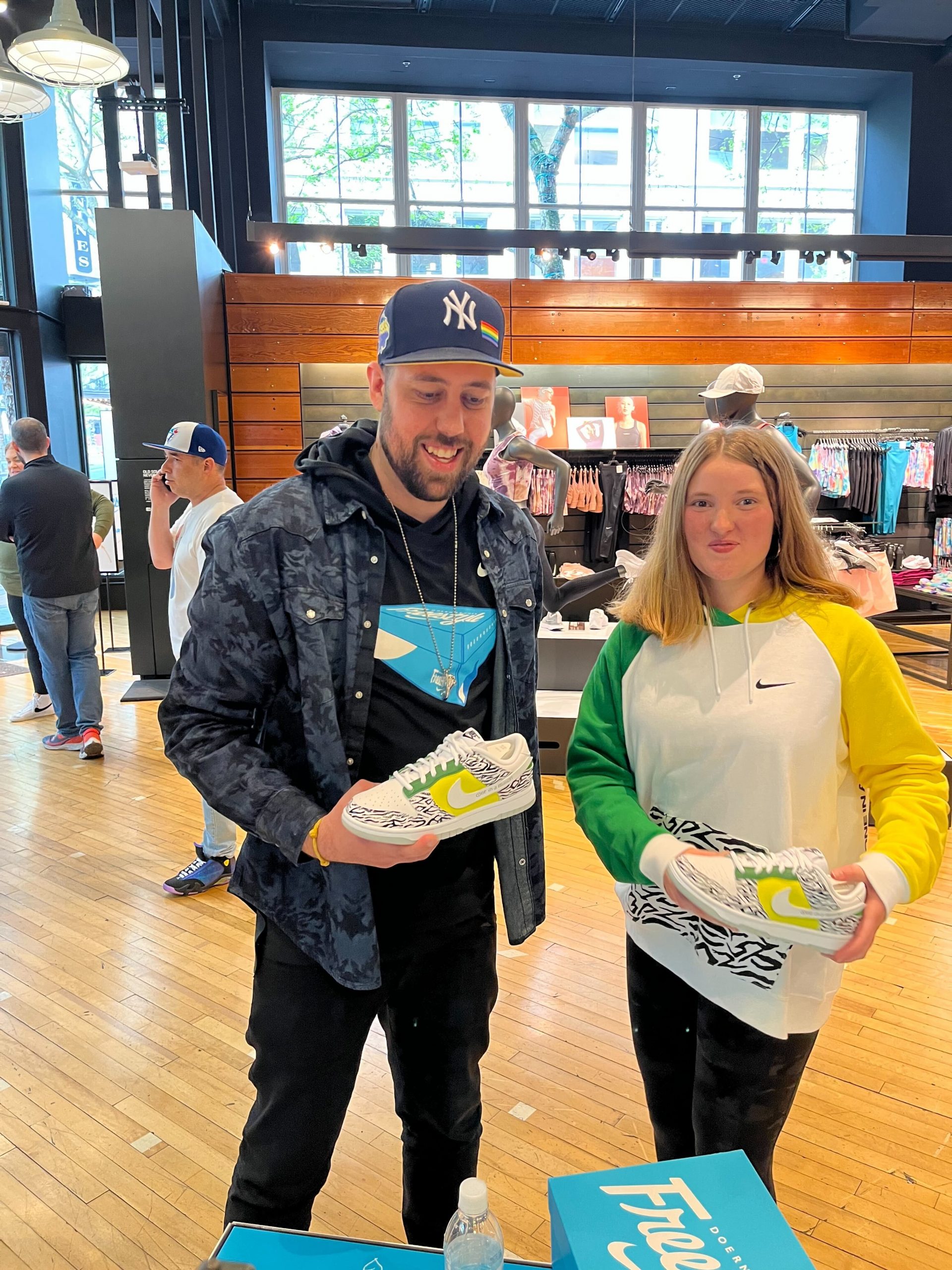 Ric and Adam had an action-packed weekend that included attending this year's Doernbecher Freestyle event and a VIP early access experience to the collection. "Living in Canada, we never have the opportunity to get any DB sneakers for retail…It was amazing to get an opportunity to get the sneakers straight from Nike and know that the money you are spending is going directly to OHSU Doernbecher to help more children in need," said Adam.
They both got to meet current and alumni patient designers, their families, and team members from Nike and Doernbecher that are instrumental in keeping the program going.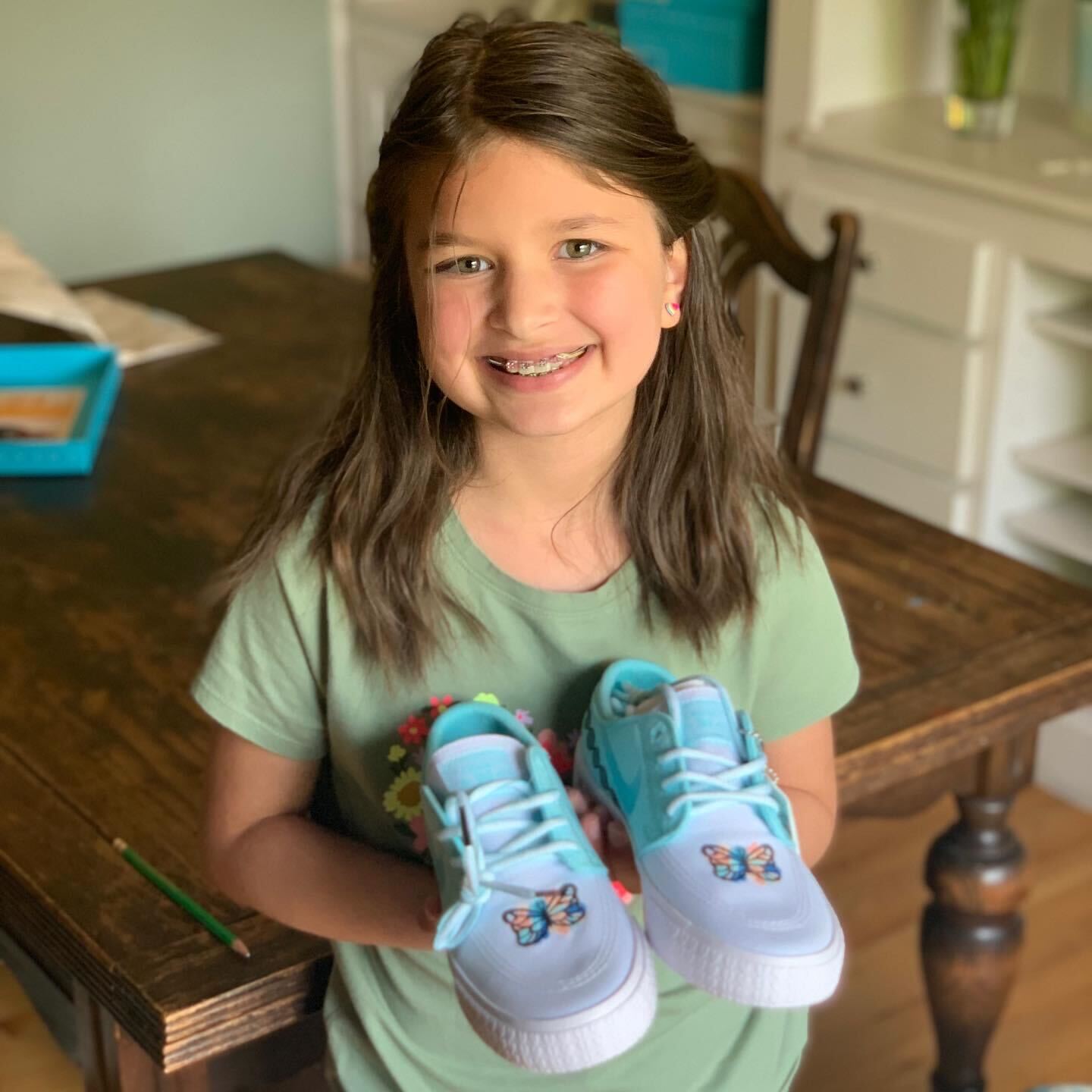 "It was almost like we were guests at a big family reunion. But then again, we were more than outsiders or spectators; we were there with SoleSavy representing the sneaker community at large, standing in solidarity with the kids, and support of the hospital. We were part of the family," said Ric. "Personally, it was emotional since my daughter was a patient at Doernbecher, but it was also meaningful to be introduced to the families as the type of people who love shoes and help make programs like this a massive success."
Check out this year's Nike Doernbecher Freestyle Collection. So many beautiful designs and each participant did an amazing job. Ric and Adam both love the Air Jordan 5 designed by Michael Wilson.
About SoleSavy
SoleSavy is a community composed of some of the most passionate people in sneakers. The volatility of the sneaker market has made acquiring the sneakers you want harder than ever. Bots, mass reselling, shipping delays, fluctuating inventory, and misinformation are keeping shoes out of the hands of those that want them most. Our community consists of thousands of members across North America who are committed to restoring a sneaker community that is driven by passion, not profits. Whether you're a newcomer, OG sneakerhead, or anywhere in-between, there is a place for you in SoleSavy.