As sneakerheads, we know a comfortable sock can make slipping on your favorite pair of sneakers feel even better. Not to mention, a great-looking sock makes your favorite sneakers look even better.
SoleSavy is excited to announce that we have partnered with Strideline — The Most Comfortable Sock on Earth™. Many members who ordered the SS4 may already be familiar with Strideline, as they each received a pair of their socks with their pairs of SS4s.
Strideline unites quality with comfort in every sock and has been a leader in the industry for over 13 years with 20+ million pairs sold. Their founders drew from years of international research and product development to fine-tune and deliver the best socks in the game. They have official licensing deals with NLFPA, MLBPA, MLS, as well as 300+ NCAA properties.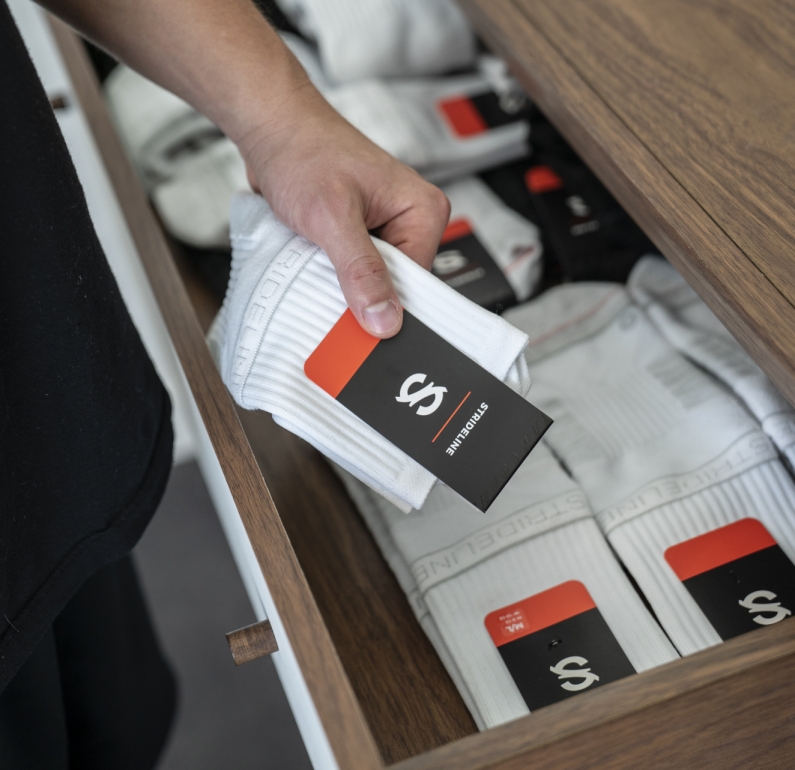 This partnership will see our members receive:
Exclusive Discounts
Exclusive Product
Early Access to Product
Special Co-Branded Content
Giveaways
Plus much more!
You can learn more about Strideline here, including more about their technology and their story. Stay tuned for more between the two brands in the coming months!