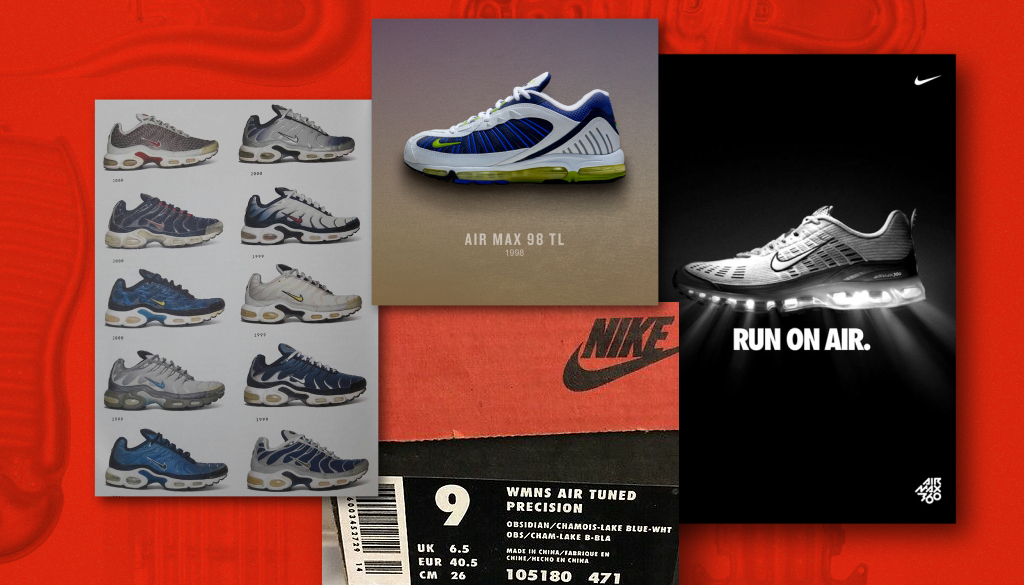 Ten Air Max Sneakers That Definitely Deserve a Retro
By Drew Hammell (@nikestories)
–
Happy Air Max Month! Each March, Nike and the collective sneaker universe celebrate the greatest sneaker cushioning system of all time: Nike AIR. It's always a great time to reflect on the most iconic Nike Air running sneakers, and there have been an exhaustive number of articles highlighting all the usual suspects, including the Air Max 1, Air Max 90, Air Max 95, Air Max 97, et cetera. But what about all the forgotten gems? 
Last week, in collaboration with SoleSavy and Air Max running sneaker collector Tom Hunter, aka @airmaxarchives, I conducted an Instagram Stories poll to learn which forgotten Air Max runners people believed should retro, and which ones shouldn't. 
I love Air Max Month because it gives me a chance to delve into the archives and search for hidden gems. Most times, these sneakers are met with derision and judgment when I post them. Many people just want to see the classics. But, once in a while, I find something that people completely forgot about and would love to see come back.
Over the past week, I accidentally discovered a time period when Nike started to lose their way, and the designs were just not as catchy. After the Golden Age of the mid-'90s, something happened. All good things come to an end at some point, and the sneakers designed in the late '90s – early '00s just didn't stand out the way shoes like the Air Max 95, AM97, and AM98 did. Of the ten sneakers I posted in my poll, only one got over 50% positive feedback as a sneaker they felt should actually retro.
At some point, almost every sneaker begins to create a niche group of folks who would love to see it come back. The below ten sneakers do not have that base quite yet. Here they are: ten Air Max running shoes that should probably stay in the vault for now, but should get a retro in the next few years; ranked in order of least-liked to most-liked.
---
10. Air Max 2001:
296 voted FIRE, 979 voted TRASH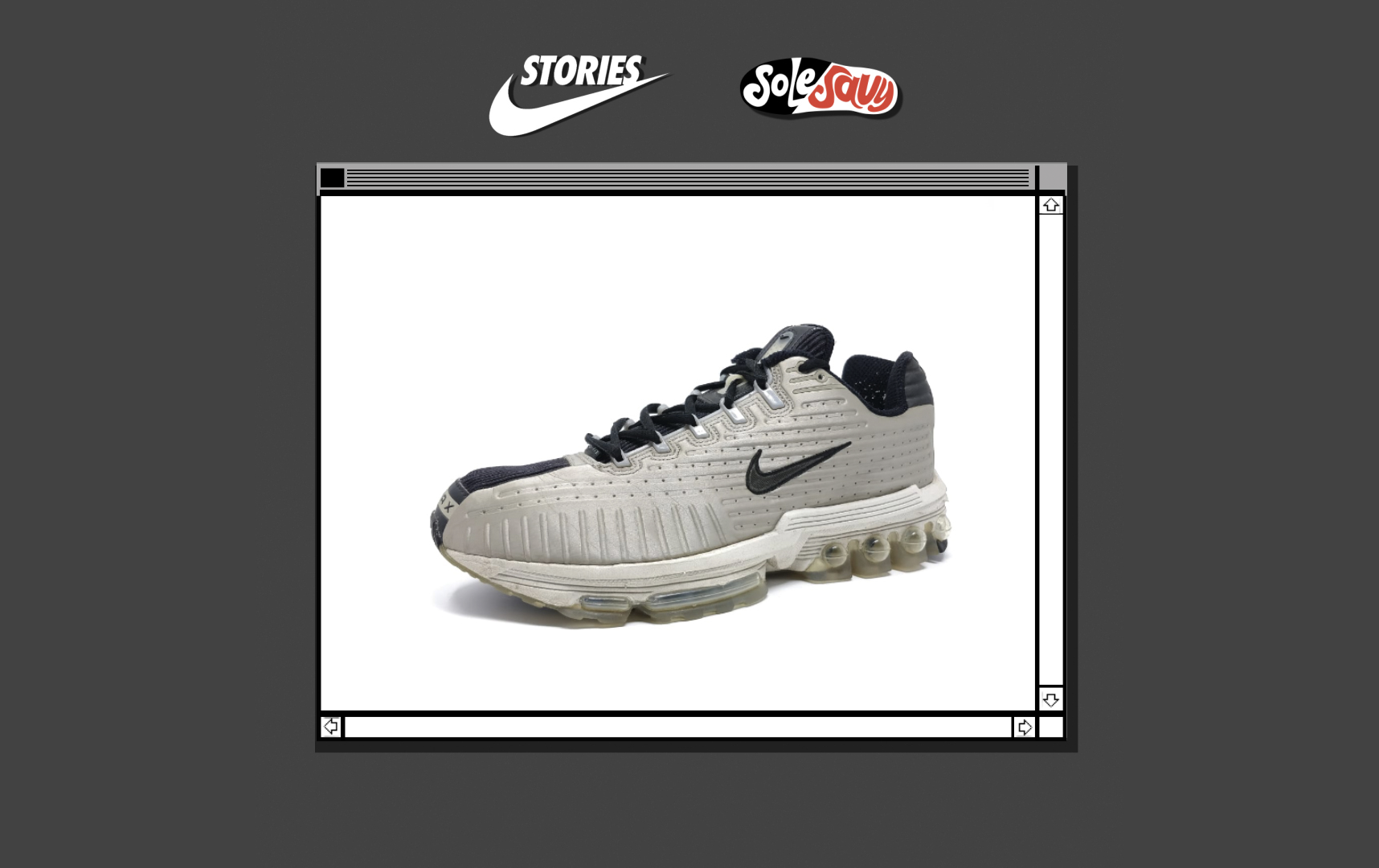 "Those are garbage," several people literally told me. If you can count on social media for one thing, it's brutal honesty. I'm a bit surprised, as we haven't seen many models with Tubular Air Max technology, and figured at least a few people would want to see it come back again.
"Often viewed as a sort of concept model, the Air Max 2001 doesn't get a lot of attention and is very overlooked in my opinion," noted Air Max Archive's Tom Hunter. "Considering it's one of the staples in Air Max history and released a peak in one of Nike's most experimental phases, it rarely gets mentioned in discussions or articles about the history of Air Max. The 2001's upper utilized Dri-F.I.T. technology, which was designed to allow improved breathability and ventilation as well as moisture control. The 'Tubular Air' unit is in its own league really, it's a completely bizarre looking design and that's exactly why I love it."
Tubular Air was also utilized in a few other runners, plus the Air P Phaze and Air C Phaze basketball sneakers, which have also never retroed.
9. Air Max Freakish (2002):
313 voted FIRE, 893 voted TRASH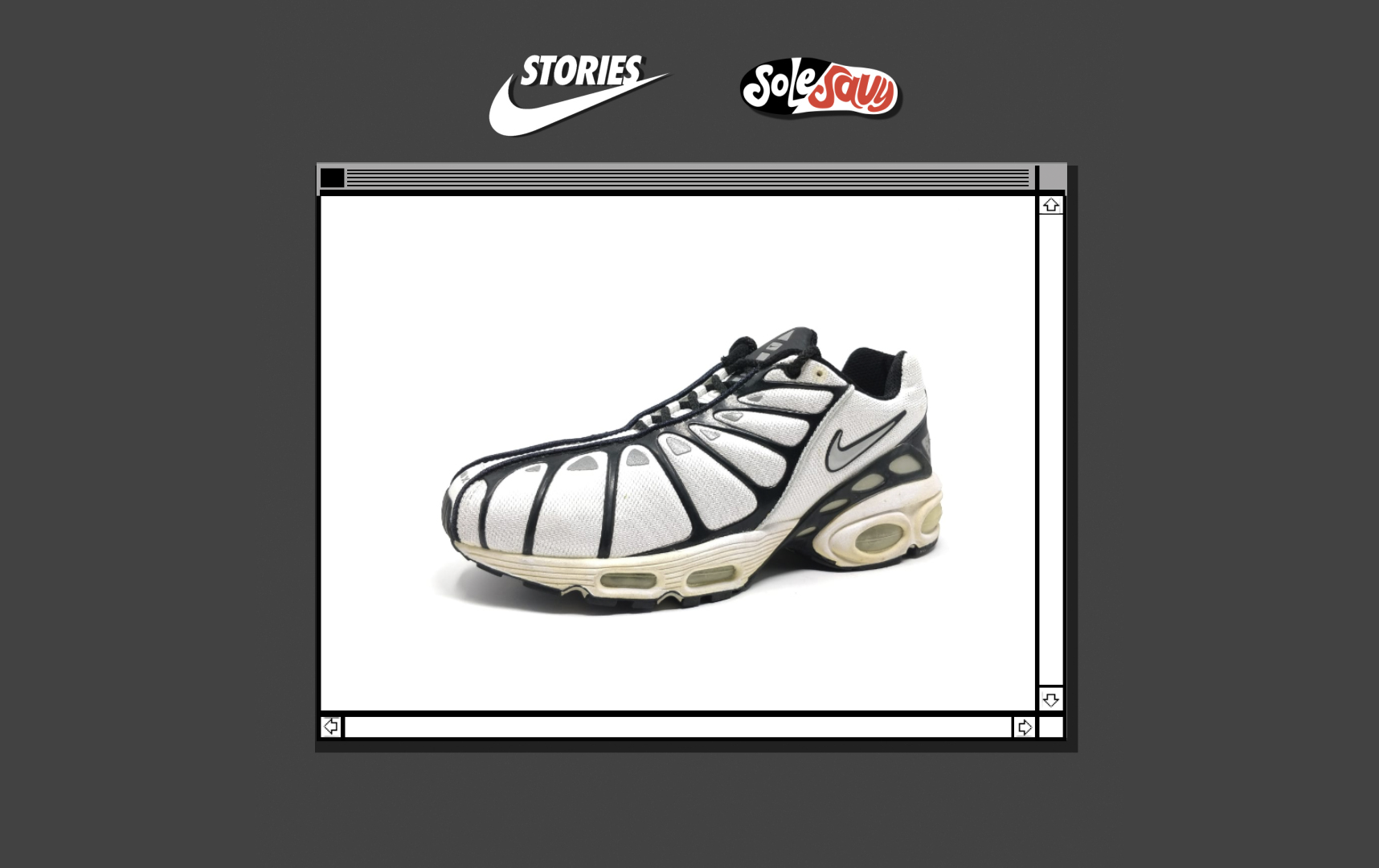 There are many underground models that go unnoticed, like the Air Max Freakish back in 2002. The Freakish definitely had Air Kukini and Air Duncan vibes. "There really isn't a lot of information surrounding them," added Hunter. "It utilized the same outsole as the OG Air Max Tailwind IV, but the midsole has been completely recrafted for the Air Max Freakish, so I guess it's not surprising that people think it's a Tailwind model. I've often seen people confuse it with the Tailwind 5+ too due to the web-like similarities in the upper. I got my pair around a year ago on eBay I believe, and I was very happy with the condition they were in due to most similar models from that era having suffered the inevitable crumbling. I'd say the thing that stands out about the Freakish for me is the 3M reflective panels that run up the upper, the tongue, and around the heel."
8. Air Max 2000:
406 voted FIRE, 830 voted TRASH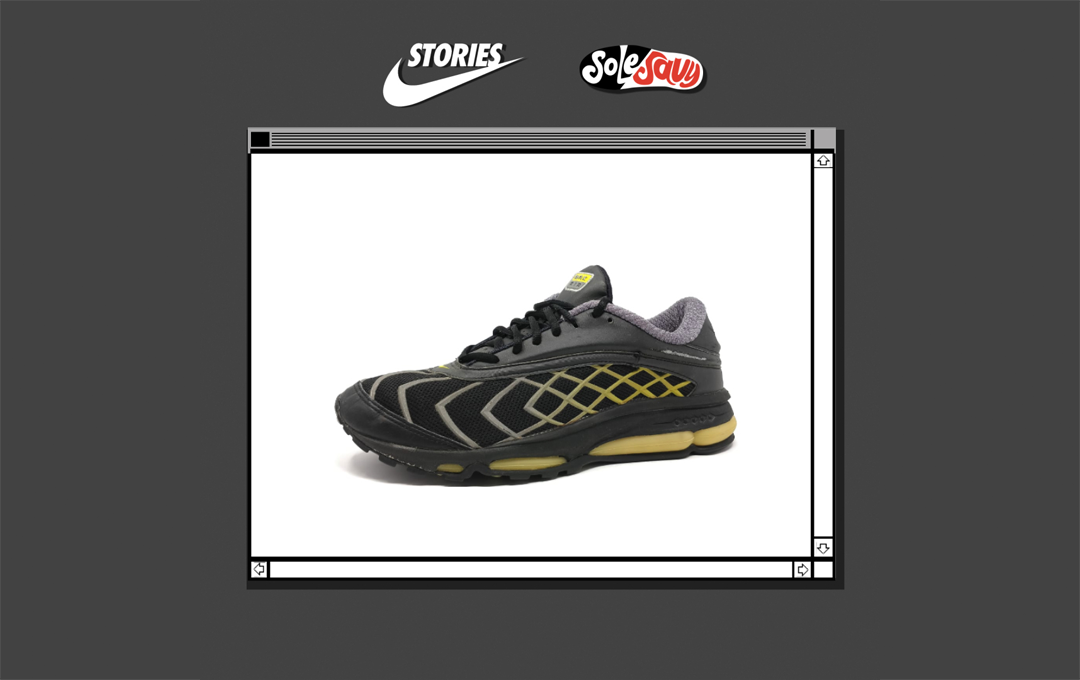 For such an important year, the Air Max 2000 failed to deliver in terms of long-term popularity. Nike was fully committed to full-length Tuned Air soles at this point, but unfortunately, the lackluster design just didn't have the staying power that previous models had. In a time when the Alpha Project was thriving, it's surprising Nike didn't take more chances with this model. The Air Max 2000 did have lightweight synthetics and a breathable mesh upper with TPVR overlays for seamless support and reflectivity, so there's that. 
7. Air Max 2001:
487 voted FIRE, 728 voted TRASH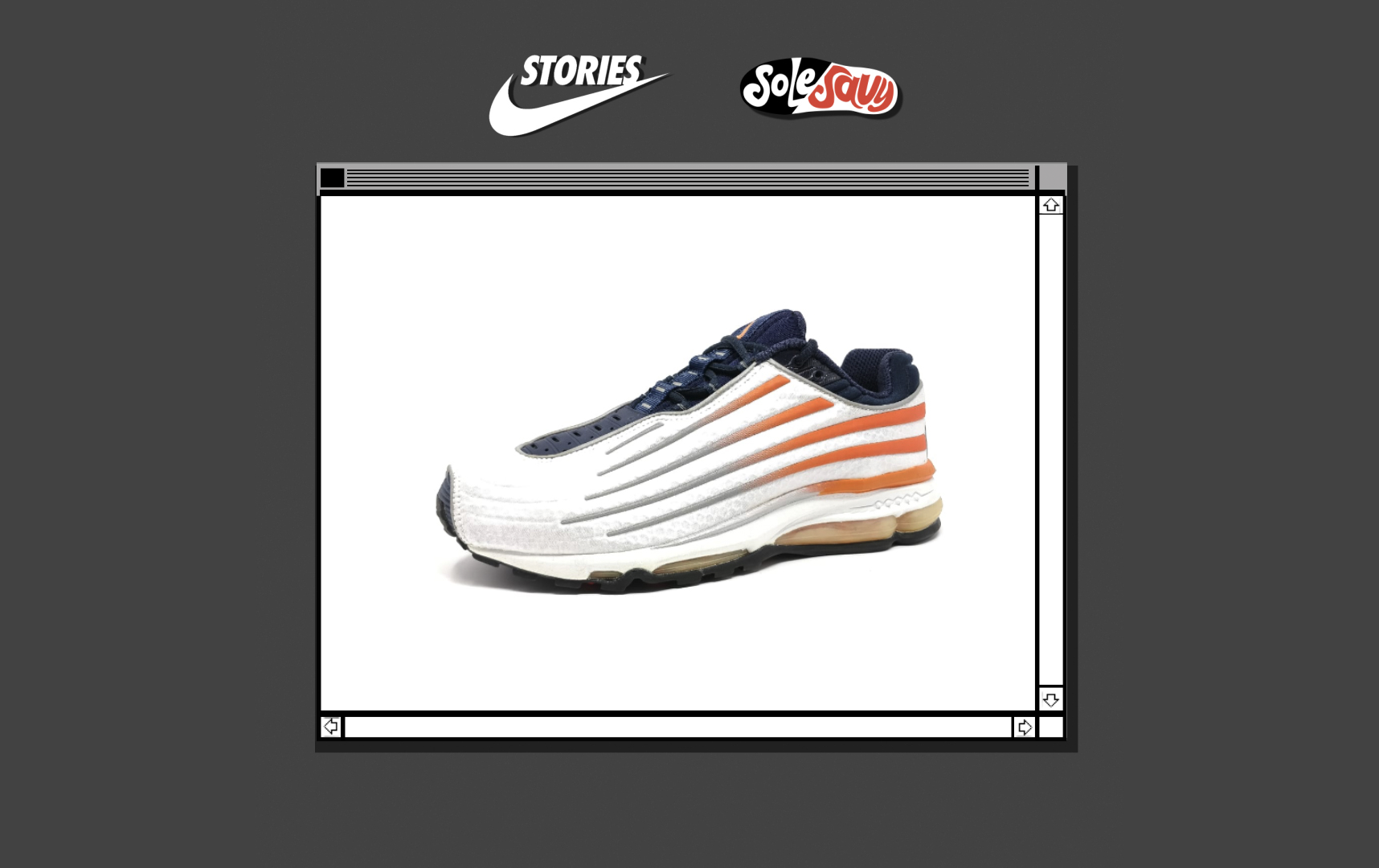 For the runner seeking a great ride and durability! This Air Max runner had all the tech, but the upper design was just not that eye-catching. The breathable mesh upper was injected with Pebax for support and featured a full-length polyurethane midsole with a dual-pressure Air-Sole unit. Retailing for $140, it was the best Air Max runner money could buy at that time, but it is also one of the least memorable.
6. Air Max Doro (2006):
506 voted FIRE, 745 voted TRASH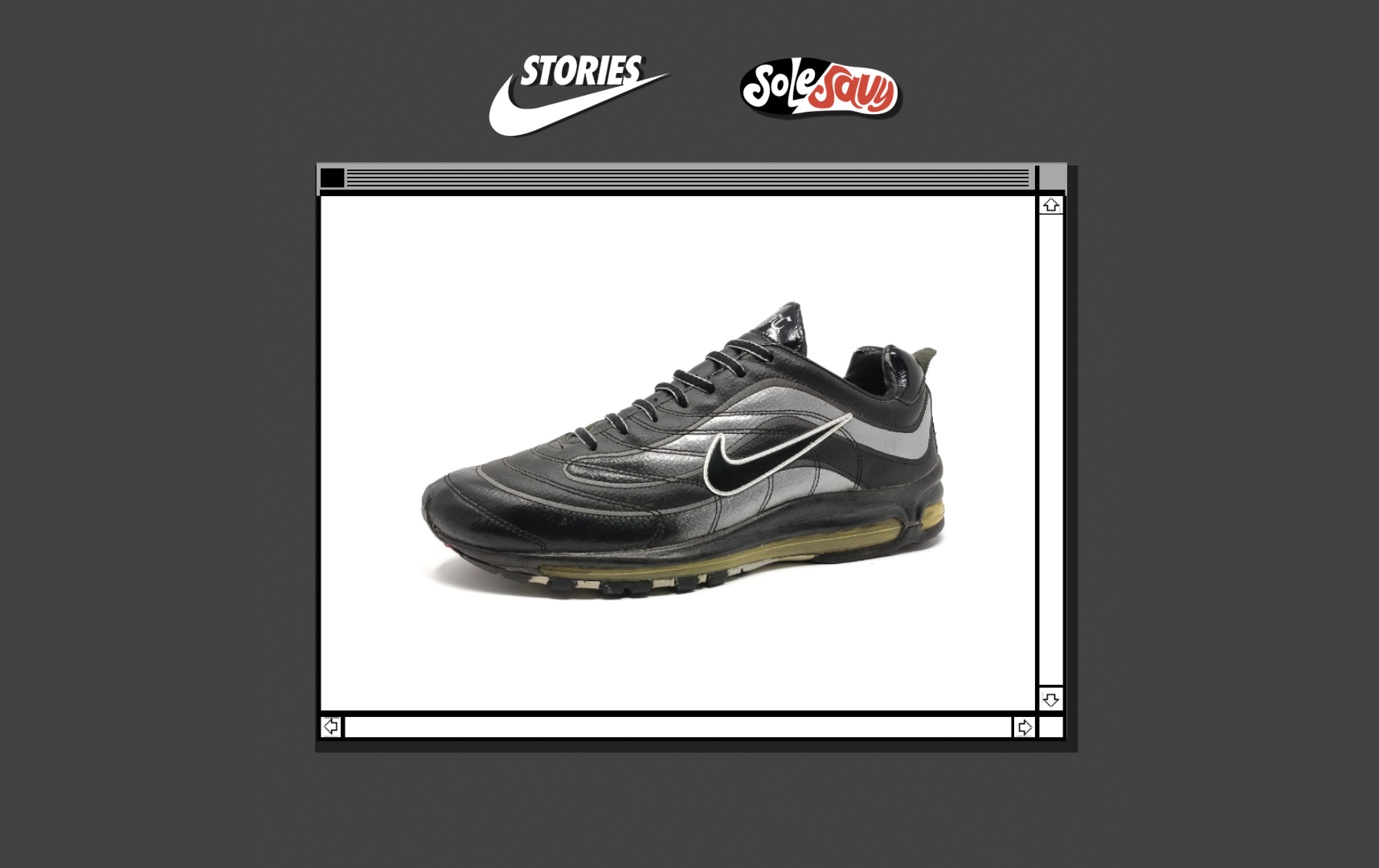 Dropping almost 10 years after the Air Max 97 first released, the Doro featured the same upper as the 1998 Mercurial soccer boot. Legendary designer Christian Tresser was responsible for both the Mercurial and Air Max 97, so the two were combined into one sneaker to create the Doro. Incredibly, Tresser spent only 2 years at Nike, from 1995 to 1997. Both the Mercurial and the Air Max 97 were groundbreaking shoes in terms of aesthetically-pleasing designs and technology. The fact that the Doro doesn't get more attention is actually odd.  
5. Air Max Tailwind 5+ (2002):
558 voted FIRE, 659 voted TRASH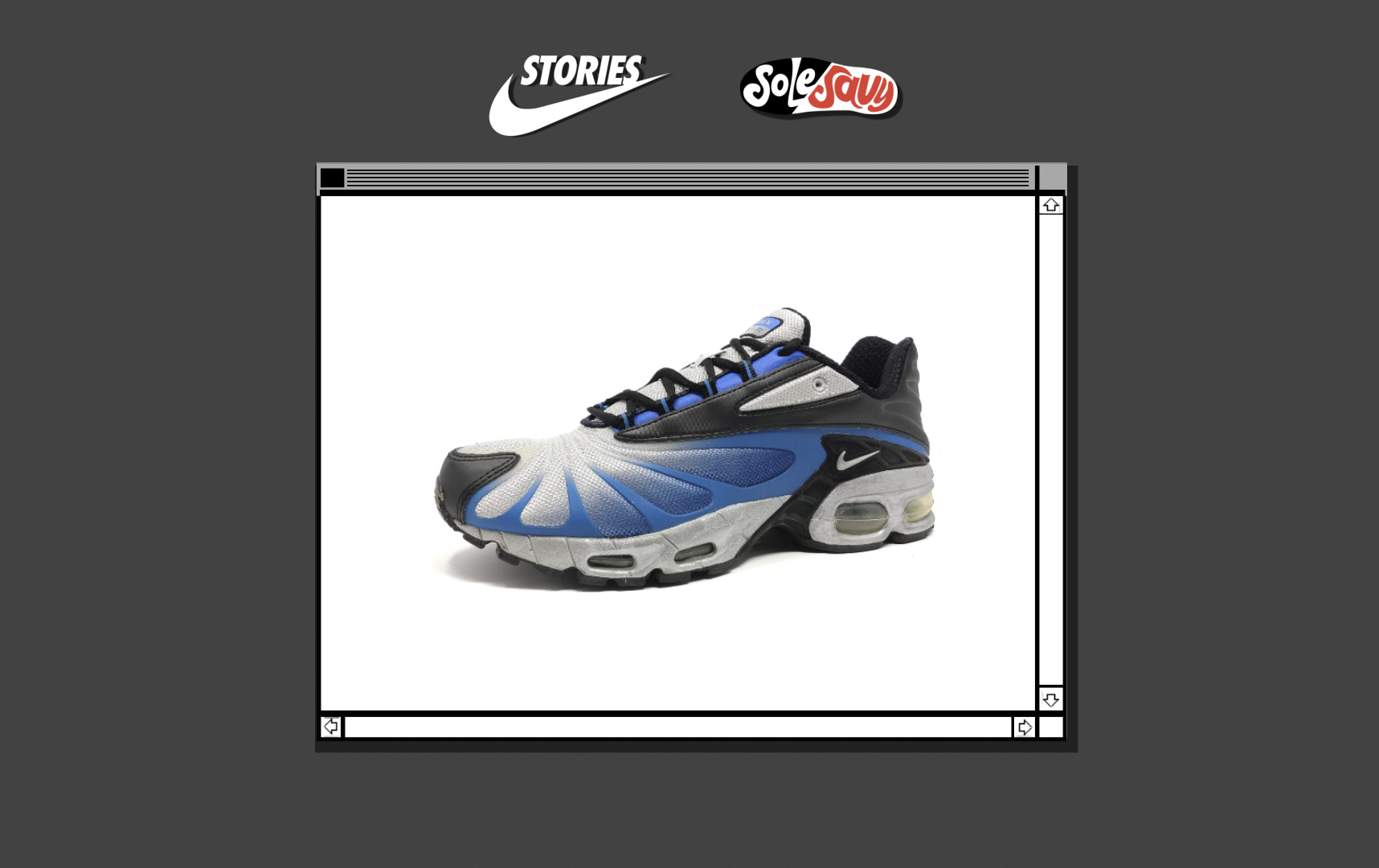 We already know that this one is coming back with the help of British rapper Skepta, who has already helped influence the return of the Air Tuned Max thanks in part to his take on the Air Max 97. The Tailwind 5+ dropped in 2001-02 for the runner seeking great cushioning, durability, and support. It featured a lightweight mesh and synthetic upper, with a full-length polyurethane midsole and heel Tuned Air unit. It's flashy enough that it has drawn more attention than most of these other pairs.
4. WMNS Air Tuned Precision (1999):
561 voted FIRE, 624 voted TRASH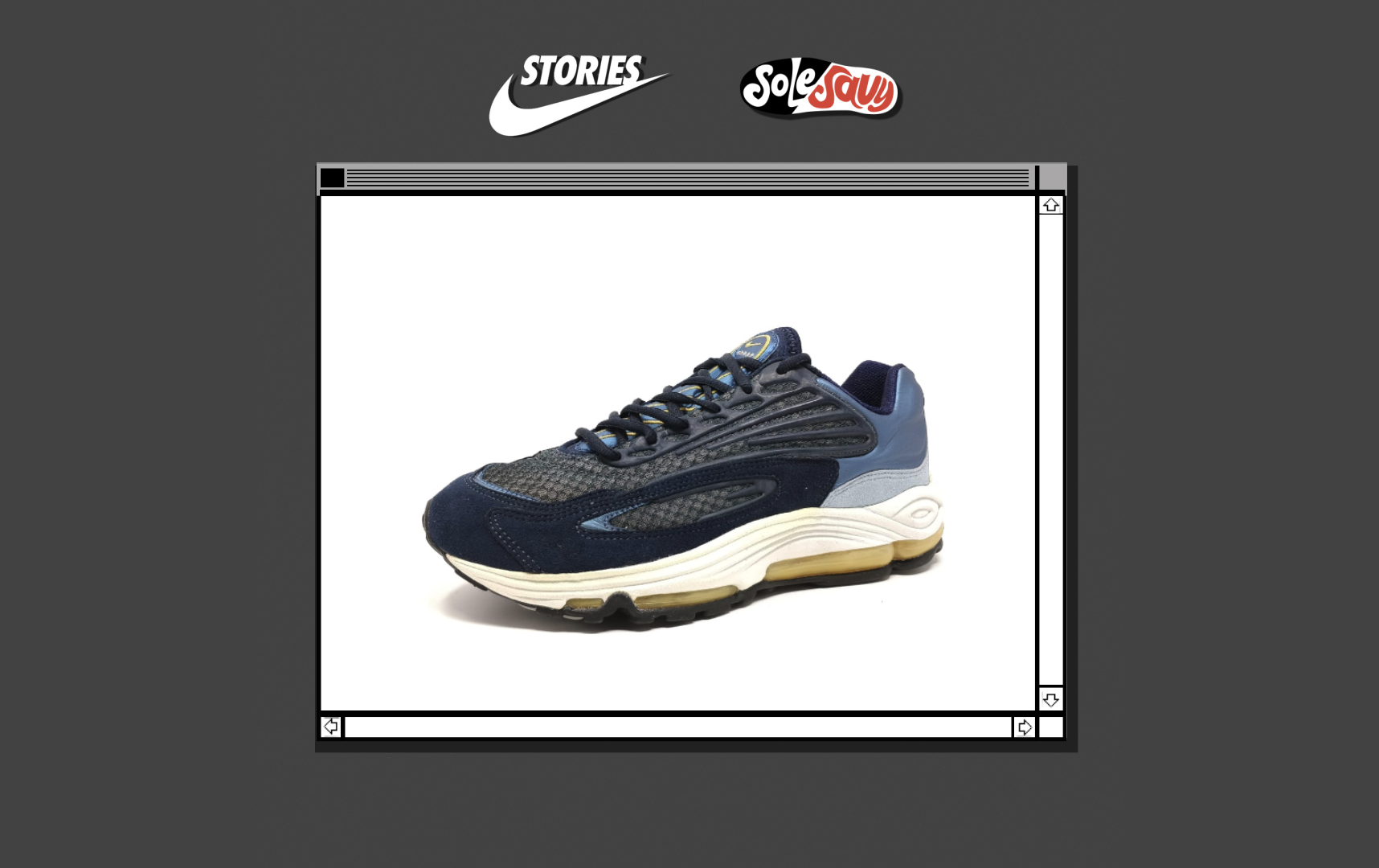 With the men's Air Tuned Max finally returning, why not drop the women's Air Tuned Precision as well? The upper on the women's version is slightly different compared to the men's. In an effort to reduce the bulkiness of the Air Max runners, Nike started removing a portion of the Air bag underneath the arch of the foot. This was fine for runners with a normal to high arch, but if you had a flat foot, you were screwed. Nike sought to solve this problem by incorporating Tuned Air, which provided more stability for the runner. The women's version was engineered specifically for the female runner and was a top-of-the-line model at a price point of $140. 
3. Air Max TL (1999):
598 voted FIRE, 650 voted TRASH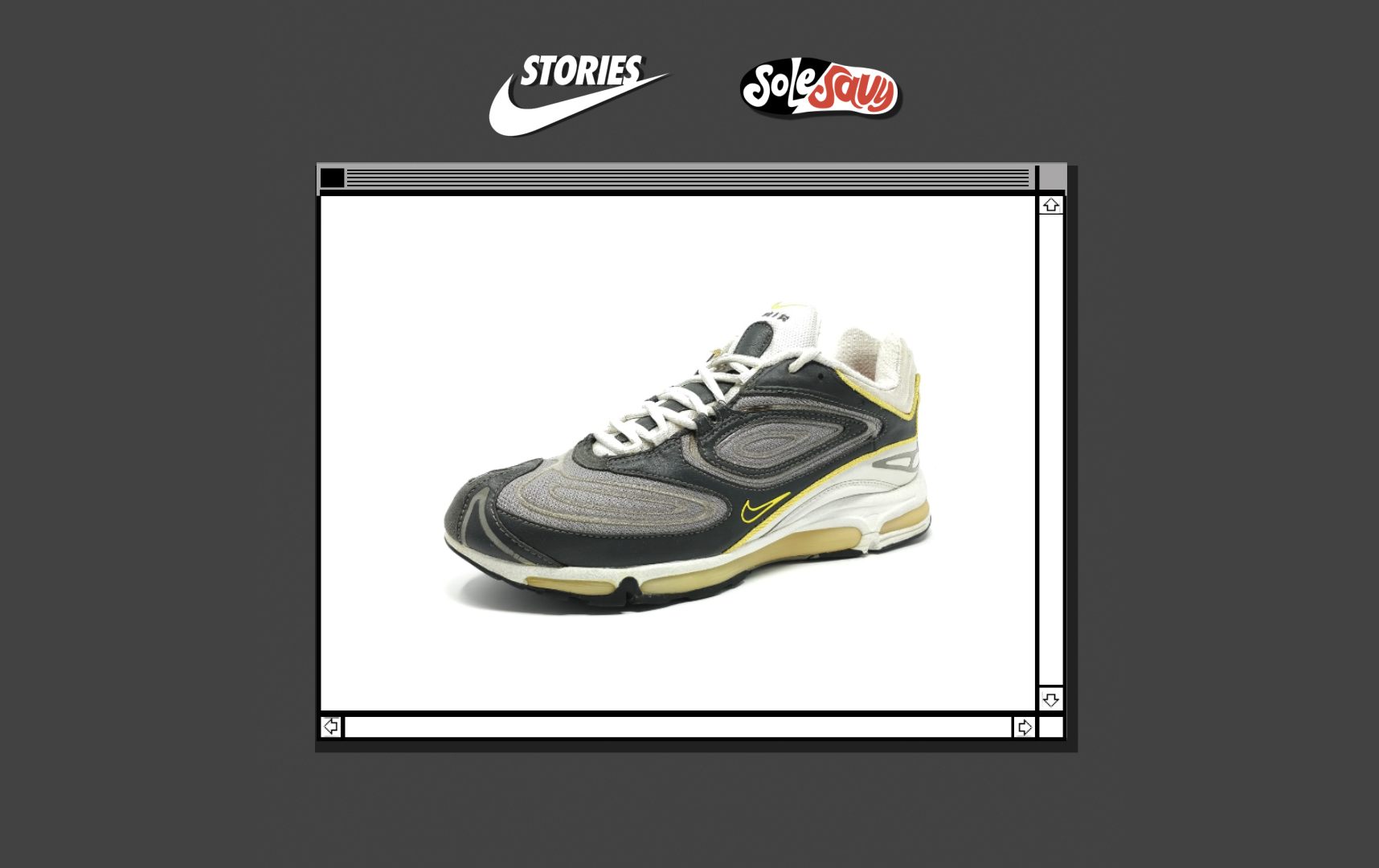 Nike's other premier running sneaker in '99 was the Air Max TL (short for 'Total Length'). Back then, we just called it the "Air Max," but obviously you can see how that became confusing after a while. This model was very similar in design to the Air Max 98 TL, and featured a lightweight stretch mesh upper with synthetic "kangaroo" leather with a three-pressure full-length Air-Sole unit. In terms of comfort, it didn't get any better than this model. At this point, Nike had a plethora of visible Air models, with this one being the most cushioned. I'm assuming it's never been retroed because, in hindsight, the Airbag was just not that functional for most foot types. 
2. Air Max 360 (2006):
640 voted FIRE, 667 voted TRASH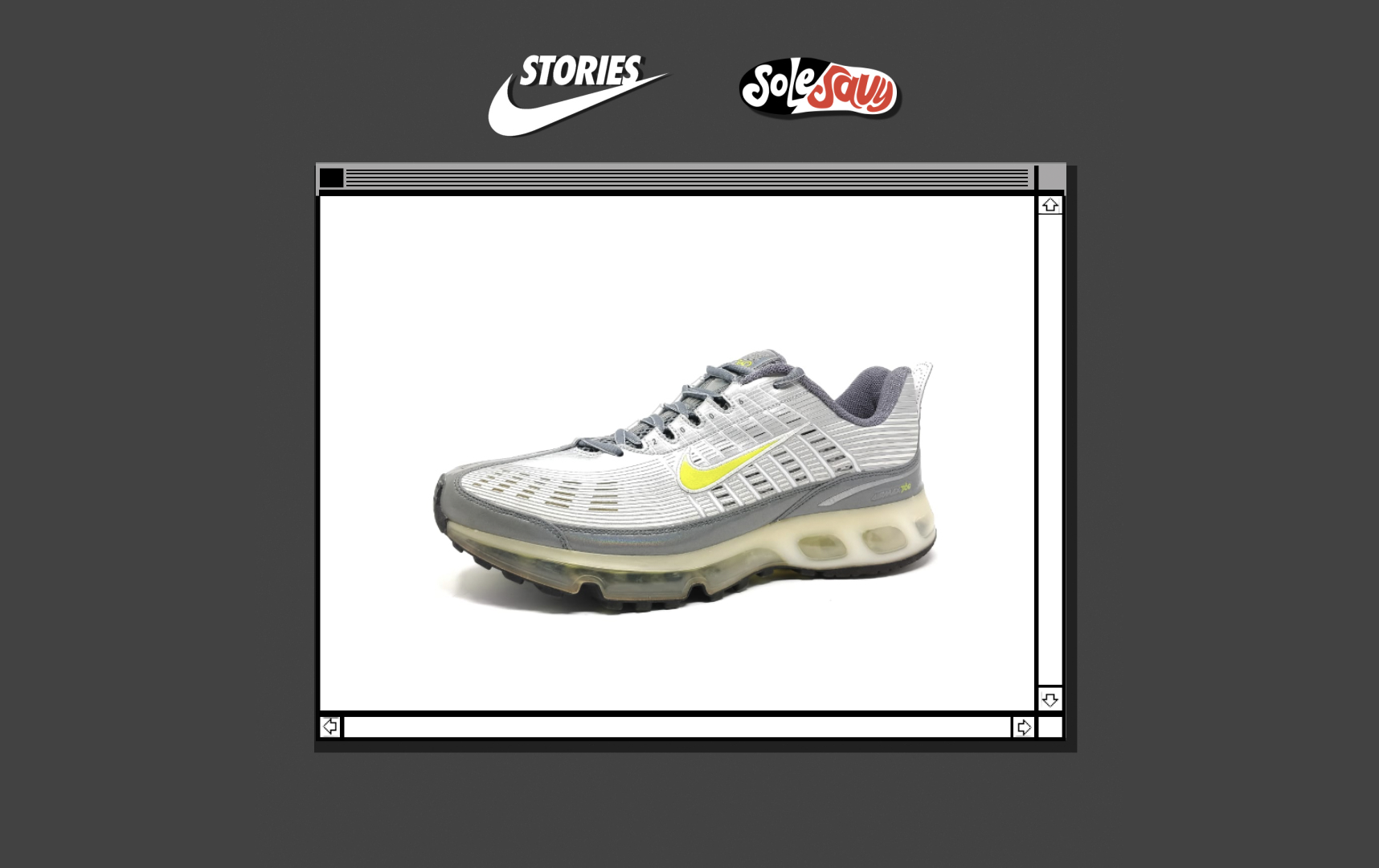 Much like the Air Max sneakers with Tubular Air, a lot of sneakerheads prefer the Air Max 360 basketball sneaker over the running version. That's not to take anything away from this model – Nike had again revolutionized cushioning by providing the most Air ever in a running sneaker. Featuring a Dynamic-Fit sleeve construction, a Pebax cage surrounded the largest Air-Sole unit ever constructed. A BRS1000 carbon rubber and injected Waffle Grip outsole made it nothing if not a super-intriguing model to try out. Most who wore it loved it – until the bubbles popped. 
1. Air International Triax 1 (1998):
668 voted FIRE, 610 voted TRASH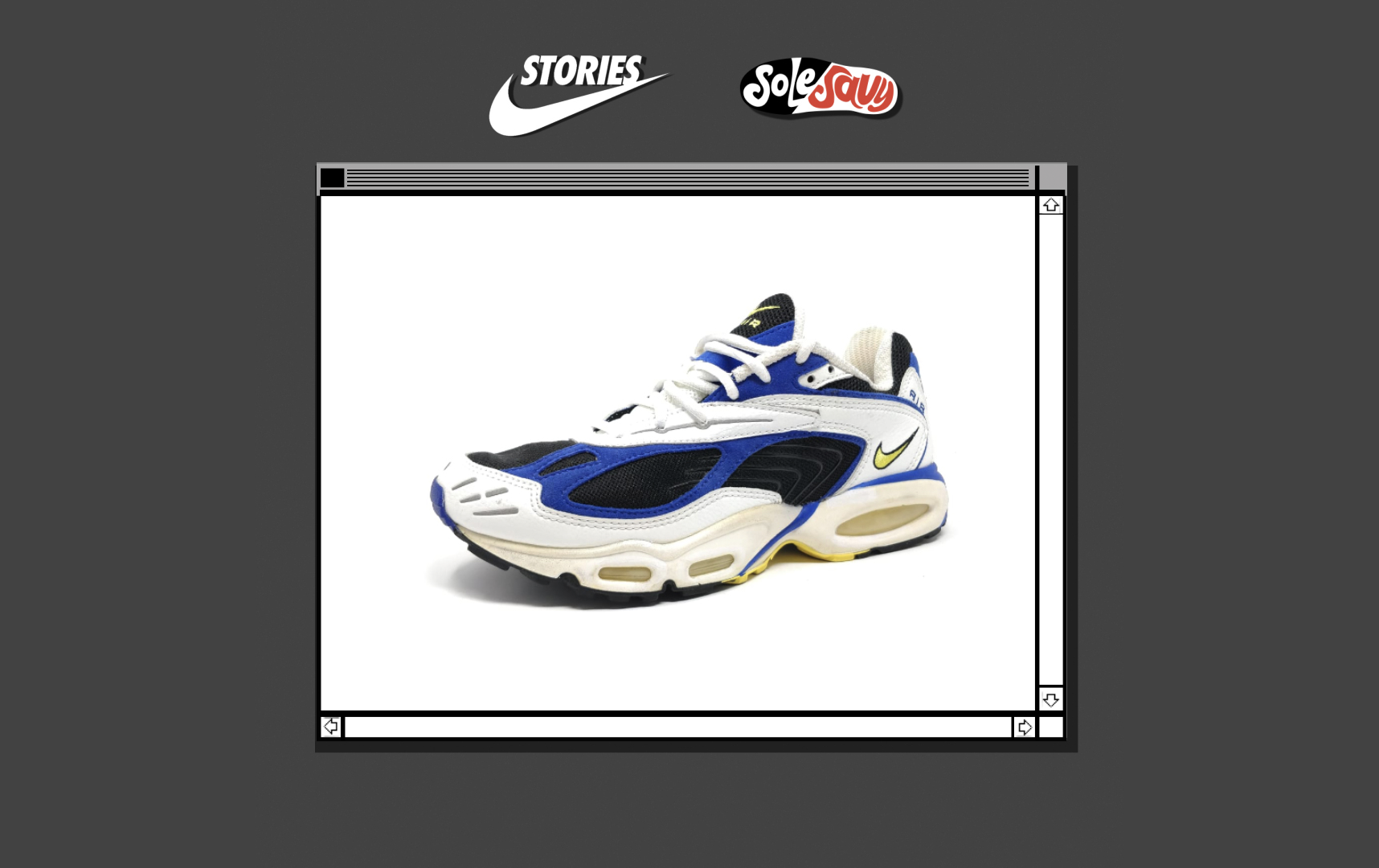 On the heels of the success of the solid Air Max Triax series, Nike introduced the Air International Triax beginning in 1998. The Triax was a lower price point than the Air Max line and was very popular for casual runners. The International Triax featured a synthetic leather upper with mesh and TPVR speed lines for seamless support, and a full-length PU midsole with visible heel and forefoot Air-Sole units. It was an interesting sneaker because it didn't feature a 180-degree visible Air Max bubble in the heel, yet it said: "Mx AIR" on the outsole. It also featured visible forefoot Air. This is a sneaker I personally owned and ran in and can attest that it was super comfy. 
---
Images via @airmaxarchives
Latest posts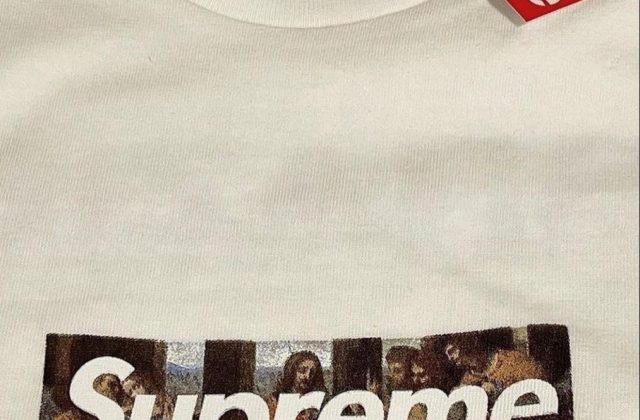 Supreme Milan Box Logo Tee – Online Drop List and Release Info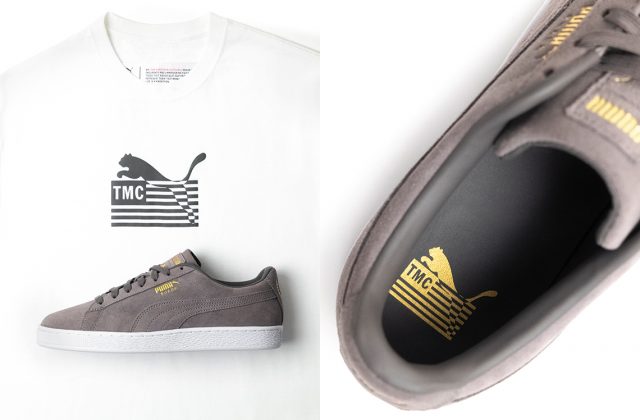 Puma x TMC 'Nipsey Hussle' – Online Drop List & Release Info
SoleSavy membership
A SoleSavy membership provides you the tools and resources you need to successfully purchase the products you want for retail.
Exclusive release information and links
Instant links to purchase shoes in your size
Access to SoleSavy Courses and Lessons
and LOTS more perks!
learn more
Stay in the loop
Sign up to receive emails about feature articles, the latest release info, and exclusive access to SoleSavy memberships.