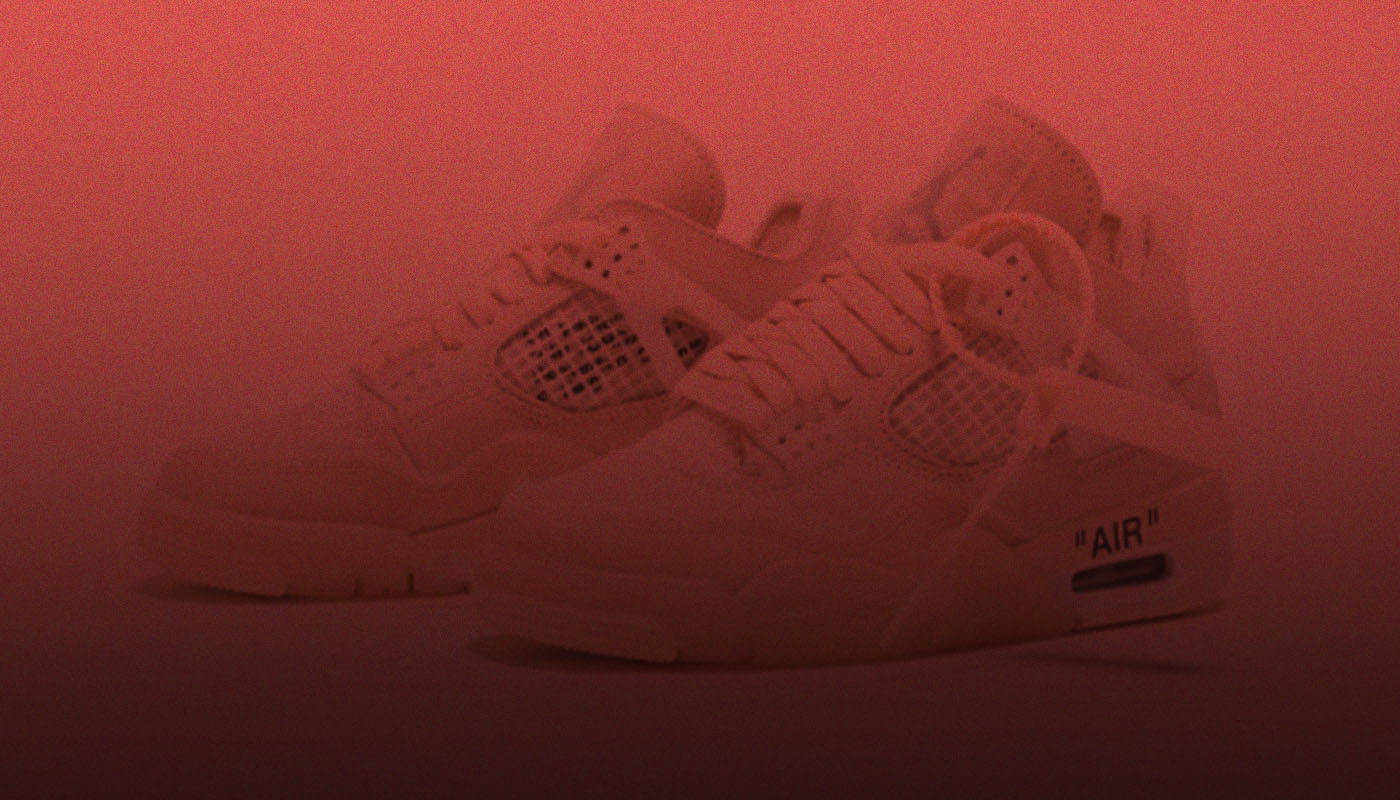 The Heralded History of Air Jordan 4 Collaborations
—
This year, Virgil Abloh and Chris Gibbs are set to add their footprints to the Air Jordan 4 legacy. On the eve of the Off-White x Air Jordan 4 launch and with Union's highly anticipated take gaining steam, there's no anniversary of the model being celebrated nor inline takes on the calendar looking for clout. Simply put, these two titans of fashion understand the cultural resonance not just of the silo but of its place in collaborations.
From UNDFTD to Olivia Kim, the Air Jordan 4 has long been a canvas of recreation. Touching the worlds of hip-hop, high fashion, Americana, modern art and philanthropy, the Air Jordan 4 moves in and out of the spotlight in a manner even the AJ1, AJ3 and AJ11 can't comprehend.  
Batting 1.000 at retail and meaning more to collectors than resale could measure, Air Jordan 4 collaborations have proven interesting at every turn. See what we're talking about in the history below.
Eminem x Air Jordan 4 // 2005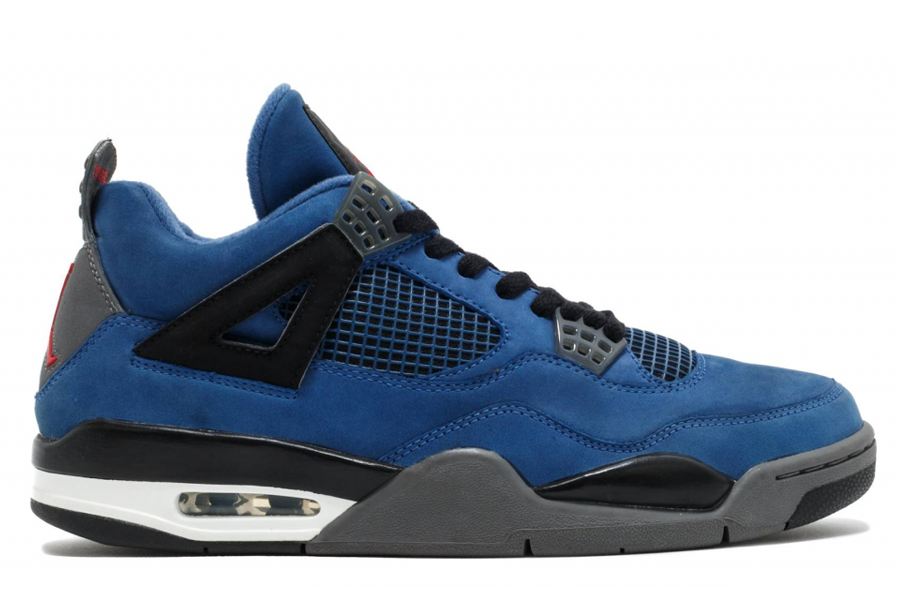 In December of 2003, the United States Secret Service admitted they were looking into allegations that Marshall Mathers, the rapper better known as Eminem, had threatened President George W. Bush on his upcoming album ENCORE.
Suggested to be Eminem's final album after a half decade of astronomical success and whirlwind controversy, the Dr. Dre endorsed ENCORE launched in the fourth quarter of 2004, taking shots as suspected at President George W. Bush.
By December of 2004, Marshall Mathers would still be at-large and ENCORE would be certified quadruple-platinum.
In 2005, Jordan Brand would celebrate the album's commercial success by blessing Mathers and his team with the Eminem x Air Jordan 4 inspired by ENCORE. While over 11 million listeners would buy the album, only 50 pairs of the shoe would be produced.
Dressed in blue, grey, red and black, the Detroit Pistons palette played off Marshall's hometown sports team, foreshadowing a tandem of hip-hop backed AJ4 collabs to come. In recent years, sneaker kings like PJ Tucker and Travis Scott have tracked down pairs but you'd be hard-pressed to find these for sale or in the wild.
UNDFTD x Air Jordan 4 // 2005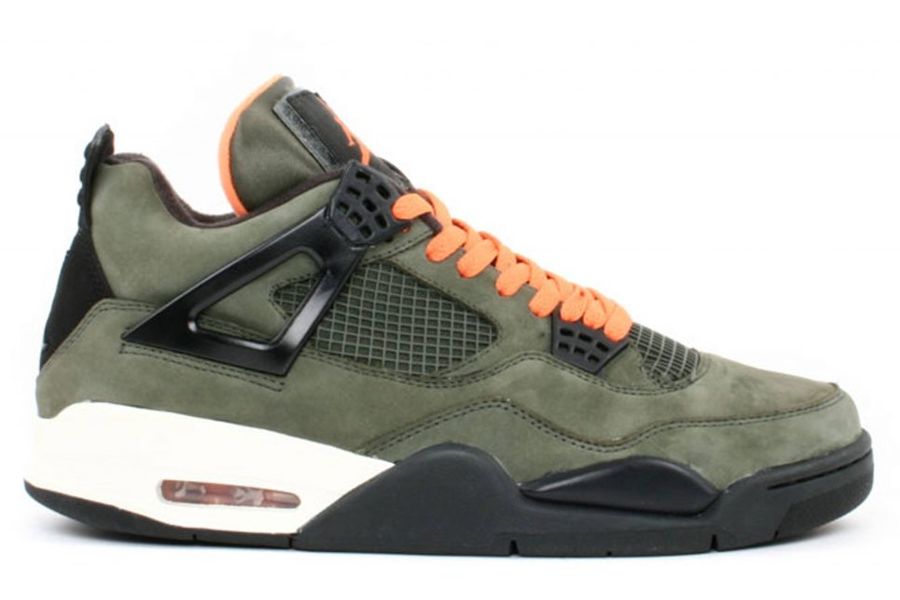 Before Union, SoleFly or Supreme were granted the rights to make an Air Jordan of their own, UNDFTD opened the gates.
Released in 2005 to the tune of only 72 pairs, the UNDFTD x Air Jordan 4 launched by in-store raffle and online charity auction even in the era of first-come, first-serve. Arguably the rarest retro release ever, the militant makeup would predate and predict many trends in fashion to come.
Years before a Yeezus-era Kanye West would make bomber jackets the most popular piece in fashion, UNDFTD would superimpose the MA-1 jacket on the AJ4 sneaker. An olive upper and orange lining liked the collab to that of the airborne attire, adding credence to Take Flight and Flight Utility taglines years in advance.
Taglines aside, tagging proved the icing on the cake of this pivotal collaboration. A removable velcro tongue patch played off the ethos of the MA-1 jacket, also introducing the 'Rare Air' moniker that would be lent to limited Jordan 4s of the same era.
Internet savvy shoppers in 2005 would celebrate scoring the "Fire Red Laser" Air Jordan 4 that same year, but any of them would gladly trade that package for that of the "UNDFTD" 4s. Alternate samples would surface that same year and later in 2018, but these still stand as the lone launch of the coveted collaboration.
Isaiah Scott x Air Jordan 4 Doernbecher // 2011
In the late '90s and early '00s, fans felt a way about the Air Jordan 4 returning with leather wings, new color schemes and Jumpman heel tagging.
A decade later, how would they feel about that same shoe launching with a Superman emblem and neon accents?
Upon unveiling, the Isaiah Scott x Air Jordan 4 "Doernbecher" would prove polarizing and powerful. By far the most playful take on the AJ4 to this date, the Doernbecher Children's Hospital patient nicknamed Superman by his mother pulled all the stops. Icy outsole, laser etching and even neon laces nodding to Nate Robinson, the youthful exuberance and heartfelt heroism was more important than any rules relegated to an OG. 
Isaiah's courage in the face of Acute Lymphoblastic Leukemia is heroic as the tagging touts. The pint-size Superman painted the Air Jordan 4 with all his imagination and lively personality to produce the most electric colorway the shoe has ever seen. To this day, the DB 4s turn heads and highlight outfits.
Eminem x Carhartt x Air Jordan 4 // 2015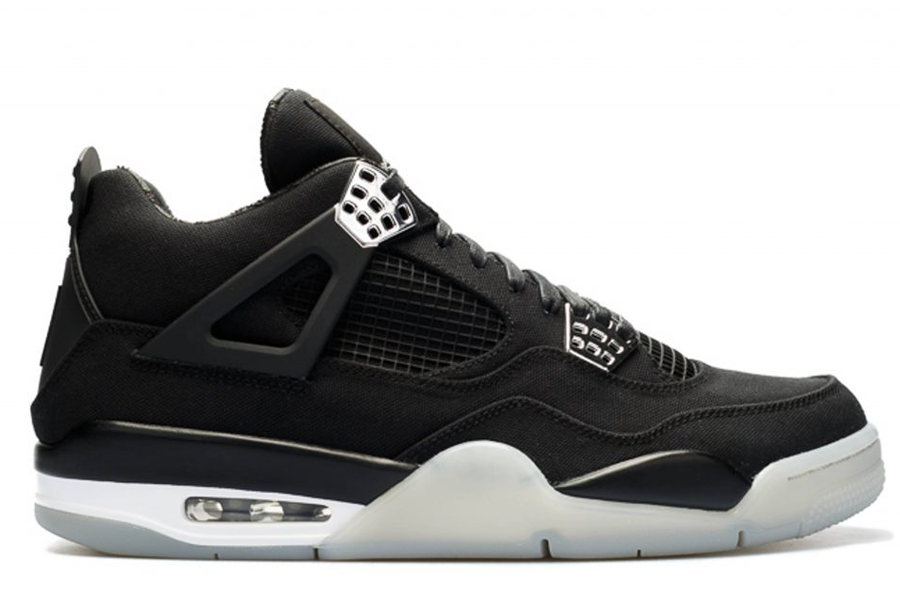 Ten years after redressing the Air Jordan 4 in honor of ENCORE, Eminem would reunite with the winged silo in 2015. Decidedly Detroit just like the first pair, the Eminem x Carhartt x Air Jordan 4 would shelve a Pistons pantone in favor of city-centric synergy. Calling in Carhartt, the workwear purveyor based in Dearborn, Michigan, Jordan Brand gifted Marshall's friends and family sizes in this exclusive. The rest of the world was ready to chase ten pairs auctioned on eBay for charity.
A third party at play meant new territory for the AJ4. Historically, leather, suede and nubuck were known to cover that of the '89 favorite. Pulling from Carhartt's acclaimed line of jackets and overalls, black canvas covered this collaboration in blue collar fashion. Perhaps going Bad Boys Pistons, chrome eyelets offered an edge with waxed laces, leather lining and translucent soles all proving premium. Lastly, rubber wings saw a return to form, with Eminem branding bringing it all together.
As alluded, the ten pairs auctioned in 2015 were released on eBay and raised money for the Marshall Mathers Foundation which assists at-risk youth in Detroit. Amongst friends and family, A-listers like Drake, Jimmy Butler and Kevin Hart have shown love to Shady in this collaboration, as has an idol of Em in LL Cool J. 
In 2020, Marshall was able to raffle another pair of this limited Carhartt collaboration on StockX, raising $20,000 for COVID-19 relief.
KAWS x Air Jordan 4 // 2017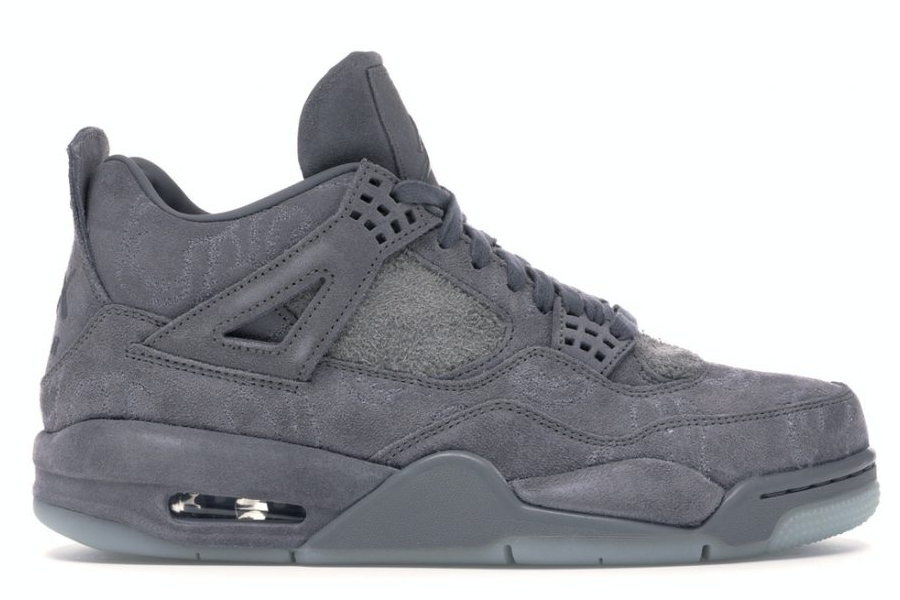 KAWS occupies rarified air as one of the most popular and prolific active artists to continually penetrate both streetwear and gallery art. Following collaborations with Nike on the Air Force 1 and Air Max 90 variations in the late 2000s, the brainchild behind Original Fake teamed up with Jordan Brand for two takes on the Air Jordan 4 in 2017.
Grey and black editions of the KAWS x Air Jordan 4 came draped in premium suede, ditching the standard mesh and plastic tooling for a decidedly lifestyle finish. Glow-in-the-dark outsoles and trademark "XX" branding capped off each collaborative colorway inspired by the KAWS companion pieces. Making the most of the moment, KAWS companion pieces would release in limited fashion a month later at the Museum of Modern Art in NYC, selling out and crashing the museum's website.
Like the recent Dior x Air Jordan 1 launch, the shoe's hype would be used as a catalyst to place potential buyers on the collaborator's email list. The KAWS x Air Jordan 4 would serve as an early highbrow collaboration for that of Jordan Brand, speaking to the continued overlap of art and sport.
Eminem x Air Jordan 4 // 2017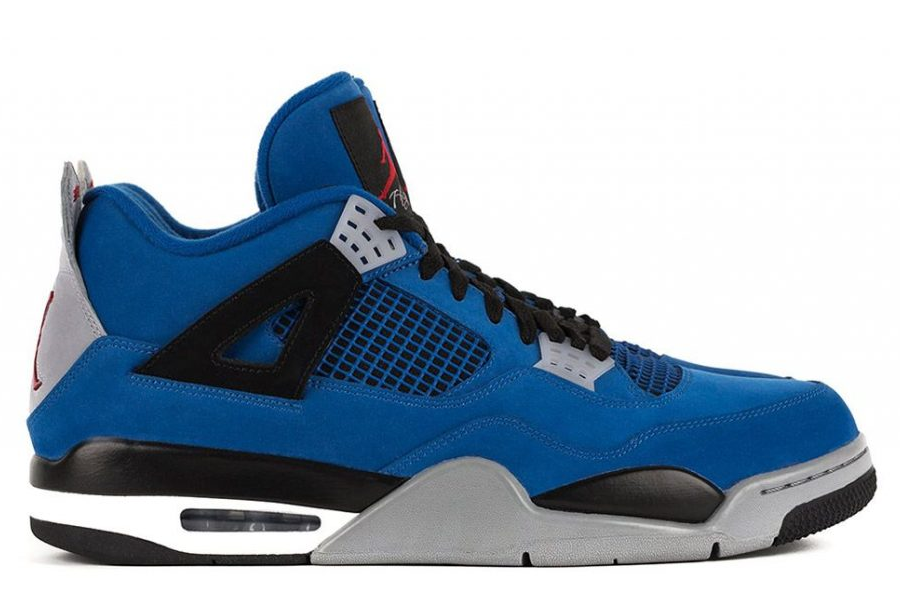 Guess who's back, back again. In 2017, Shady was back with round two of the "ENCORE" Air Jordan 4s.
Returning with less depth in tone but more meaning in impact, 23 pairs of the Shady sequel launched on StockX. Rather than break records for resale, the chance to claim these kicks came by way of $10 donation tickets that entered fans in a raffle for super-limited Eminem memorabilia. All proceeds went to the Marshall Mathers Foundation with the shoes appearing on the likes of Sneaker Shopping and Saturday Night Live.
At the time of release, the ENCORE album was 13 years in the rearview with the project seemingly devoid of context despite the shoes still being incredibly sought after. Appropriately enough, the charitable return of the "ENCORE" 4s coincided with the release of Revival, another politically charged project by Mathers that saw him once again getting inquiries from the US Secret Service due to his shots at President Donald Trump.
Like ENCORE, Relapse would not be recognized as Em's best work despite bravery. Like the OG "ENCORE" 4s, the sequels would go grail status just the same.
Levi's x Air Jordan 4 // 2018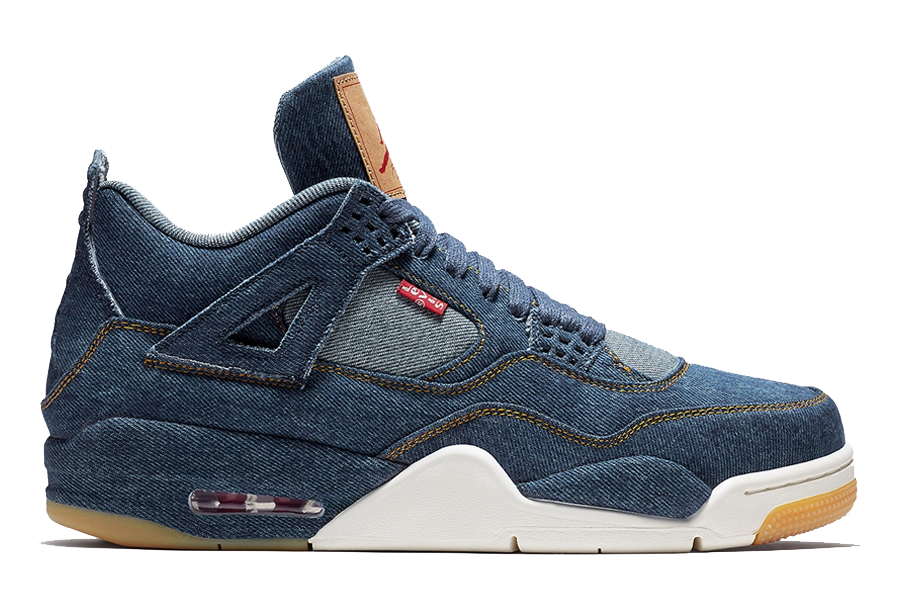 Levi's and Jordan Brand knew what they were doing when they came together again in 2018, but did they know what everyone else would do?
Releasing three denim takes on the '89 silo with accompanying clothing, the narrative around this shoe proved less about copping them but more about customizing them. Frayed, dyed and distressed by professionals and amateurs alike, this powerful collaboration empowered wearers worldwide.
The collab proved that the consumer had grown, but also that Jordan Brand had grown, too. Predated by the Levi's x Air Jordan 1 collaboration from 2008 that was panned for packaging a shirt and jeans with little thought to sizing or want, the unexpected AJ4 follow up saw upgraded execution on apparel with each item sold separately. All shoes and jackets from the collection sold out with both getting customized early and often. 
Of all the shoes on the list, these may prove the most difficult to find DS and for good reason.
Travis Scott x Air Jordan 4 // 2018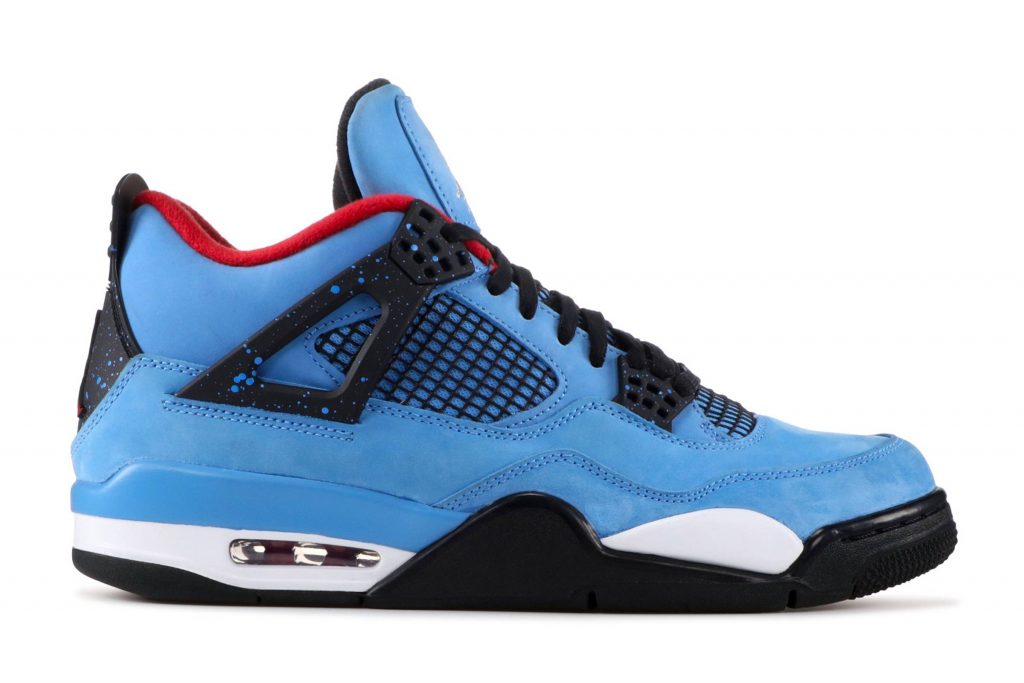 In 2018, Travis Scott channeled two defunct staples of Houston past to position himself as the city's cultural leader moving forward. Chronologically speaking, the first foray was his first retail ready collaboration with Jordan Brand: the Travis Scott x Air Jordan 4.
Following an unreleased Raf Simons-esque Trunner and joined in spirit by purple and olive unreleased Air Jordan 4 PEs relegated to Friends & Family, the introductory retail release from La Flame and JB would be an homage to the since lost Houston Oilers. Like Marshall Mathers before him, Scott would take the tones of his favorite childhood sports franchise and paint them across the 1989 silo.
Released first in Houston at a carnival put on by Jordan Brand and later at select stores, the buzz around the shoe would roll into the release of the ASTROWORLD album and accompanying festival – all nods to the city's shutdown amusement park. Travis and Jordan Brand would continue flourishing in the future by way of Air Jordan 1, Air Jordan 6 and Air Jordan 33 collaborations in years to follow.
Mark Wahlberg x Air Jordan 4 // 2018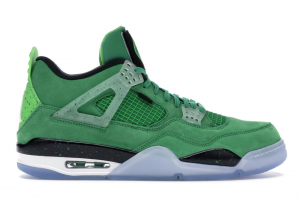 Even when considering the wide range of curators called to recraft the Air Jordan 4, Mark Wahlberg's name still stands out. A bonafide star from Boston to Hollywood, Wahlberg's resume as an entertainer and businessman is literally and figuratively as rich as it gets.
Inspired by his Wahlburger's restaurants, Mark's Air Jordan 4 served as a friends and family exclusive much like that of Marshall Mathers. The burger joint's signature green hue highlighted the entire upper, with translucent wings of the splattered variety paving the way for Jordan Brand NCAA PEs seeded out the following March Madness. While setting the stage for the future, this pair also paid homage to the past with removable tongue branding likened to that of the UNDFTD 4s.
As alluded, this pair never released. While the pair was predated by a Mache custom that may have served as a muse in regard to branding and collaboration, the green collabo has appeared on the feet of Mark, PJ Tucker, J Balvin and few others. 
Drake x Air Jordan 4 // 2019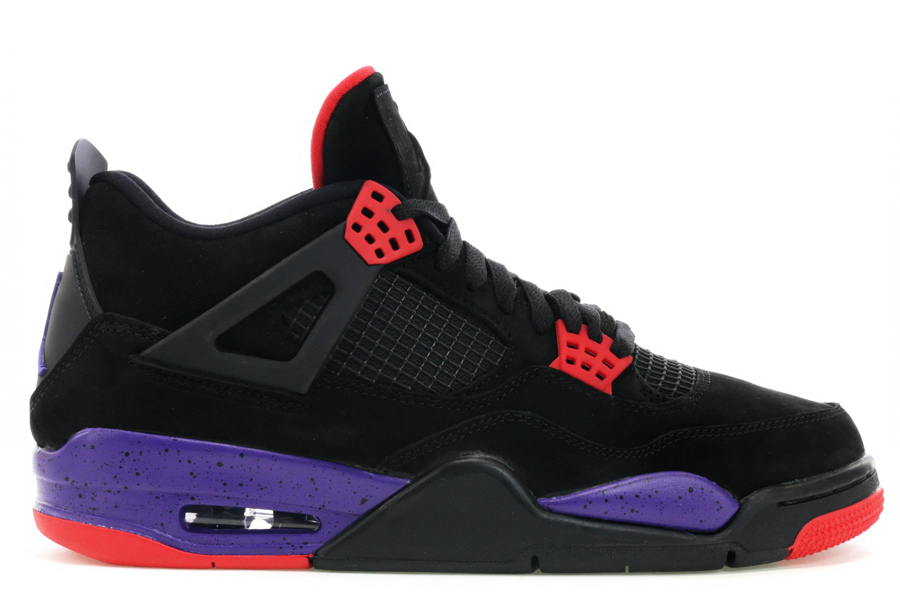 Considering his pedigree as a child actor who called Canada home, Drake's rise to rap domination was incredibly unlikely when weighing hip-hop norms of the 2000s. Heading into 2018, the odds were even more stacked against Drake's throne being challenged or the Toronto Raptors winning a champion.
Essentially, the Drake x Air Jordan 4 is a tale of two underdogs. 
With an impending adidas deal and highly anticipated double-album, Aubrey Graham's title belt and sneaker money would both be put into limbo by way of Pusha-T and his "Story of Addidon" diss track. To make an infamous story short, Drake's expiring Jordan Brand partnership was set to segue into a massive adidas endorsement. The deal, and his album rollout, exploded when adi endorser and Kanye collaborator Pusha T spilled the beans on Drake's son/sneaker deal, roasting the rapper and unraveling plans.
Prior to the controversy and contract expiration, Jordan Brand had created a Drake x Air Jordan 4 "Raptors" as a compliment to that of Travis Scott's Houston Oilers inspired AJ4. With Drake jumping from the Jumpman, JB called an audible and rebranded the "Raptor" 4s with traditional tongue tagging to forgo all collaborative callouts. The would-be collab was released as a glorified GR in 2018, dropping the drama associated with Drake's pullout from the partnership.
Then in the summer of 2019, this story thought to be over saw an even more surprising twist. Drake's hometown Toronto Raptors defied all expectations to defeat the Golden State Warriors for the NBA Championship. With Aubrey's adidas deal defunct in famous fashion, the OVO leadman aligned with Nike in a move meant to enact revenge on the Three Stripes on record and at retail. Popping up at Game 5 of the first round of the playoffs in "Raptor" 4s with his signature on the tongue, the wear would foreshadow a surprise SNKRS release of the collaborative pair right in time for Toronto entering the finals. 
If the Raptors repeat in 2020, perhaps Nike will release the OVO x Air Jordan 4 "Splatter" PE pair?
Olivia Kim x Air Jordan 4 // 2019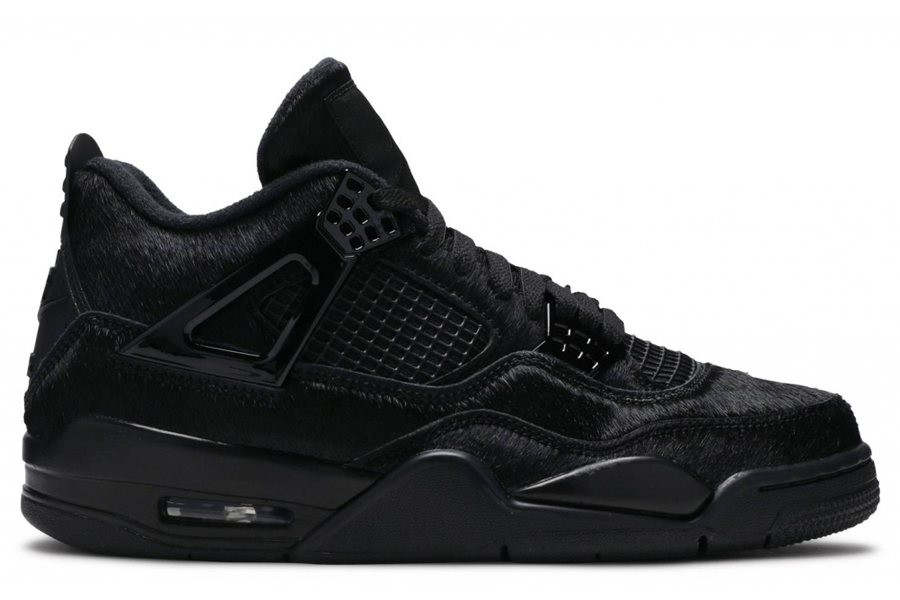 Heading into 2020, fans were chomping at the bit for the long-awaited return of the "Black Cat" Air Jordan 4. Midway into 2019, those same fans were thrown for a loop.
After years of waiting and months of confirmation, an updated version of the "Black Cat" 4 surfaced in women's sizing with a fur upper and Nike Air branding. No, these were not the 2020 retro. In fact, they were something better.
Pulling the ultimate power move, Nike called in industry vet Oliva Kim to collaborate on a range of products for her "No Cover" collection. Spending the better part of the 2010s as Nordstrom's vice president of creative projects and the decade prior as a pioneer at Opening Ceremony, Kim's firsthand experience as a New Yorker in the '90s inspired the club cache capture by the whole collection.
The "No Cover" collection was music to the ears of women who had been calling on both colorways and collaborations that defied gender norms. Undercutting the return of the "Black Cat" 4s by upping the ante on materials and branding, women had a classic they could call their own in respect to sizing, distribution and design duties. When it comes to remixing a classic, Kim had a hit on her hands. 
Climbing the charts, Kim became the first woman to have an Air Jordan 4 of her own namesake. While many AJ4 collabs have called in hip-hop heavyweights, Olivia Kim's creation was decidedly R&B.
"If Mary J. Blige wore a sneaker, it would be this Jordan IV," Kim told Vanity Fair.
Off-White x Air Jordan 4 // 2020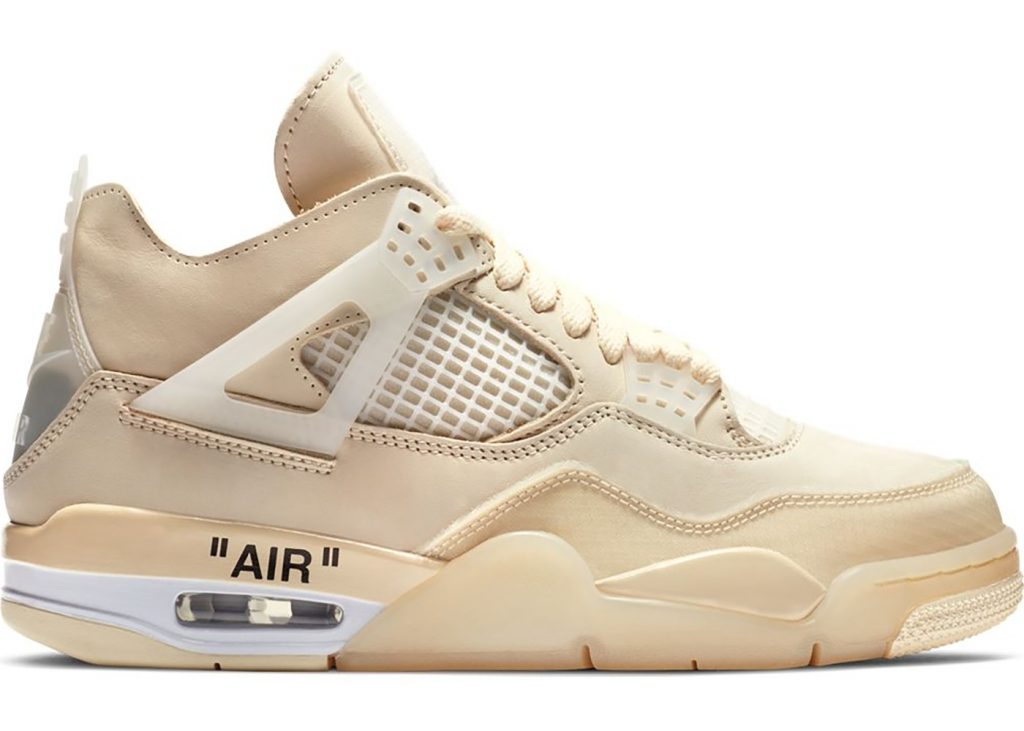 Virgil Abloh's recent resume needs no introduction where sneakerheads are concerned. Leading Louis Vuitton's menswear direction and reinventing far more than 10 favorites from Nike by deconstructing them, Abloh's upcoming take on the Air Jordan 4 finds interesting ties to his past.
As documented, Abloh came to fame as a creative director by working with a rapper/producer from Chicago famous for flipping samples. Interesting enough, it would be a sample sneaker from the Off-White founder's MCA exhibit that has sneakerheads flipping out this summer. 
First seen at his MCA art exhibit last summer in Chicago as a sample, anticipation increased when the "Sail" colorway was spotted on the runway at the Off-White fall 2020 show in Paris this February. Stripping down the Air Jordan 4 with a high fashion audience in mind, Abloh's homage is timely in tone considering the aged trend. Slimming down the shape, the sleeker look and tighter toe box ties in with the '99 retros that West and Don C famously chased down during their College Dropout come up. 
Dropping in women's sizing but going up to the equivalent of a men's 15, Abloh's alterations continue to captivate collectors and widen the lens on just how an Air Jordan can be worn.
Latest posts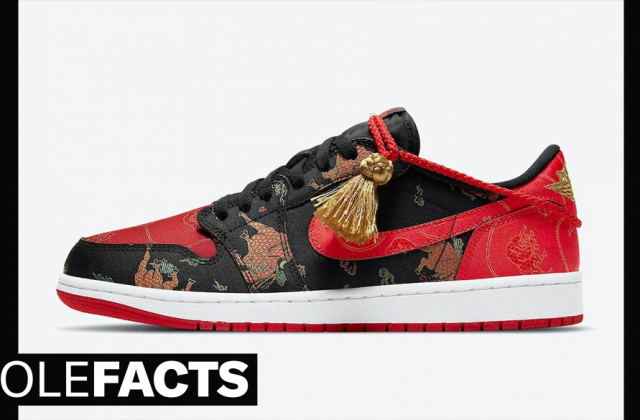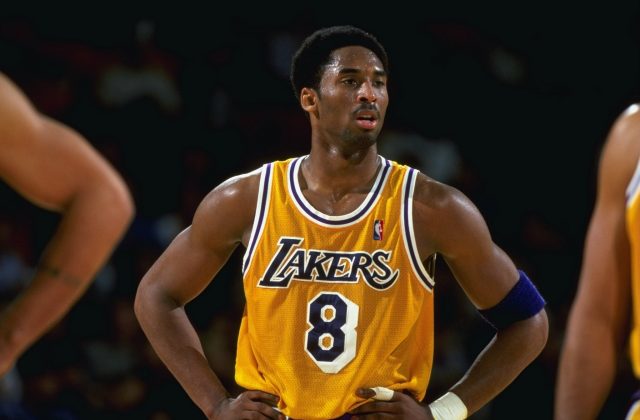 SoleSavy membership
A SoleSavy membership provides you the tools and resources you need to successfully purchase the products you want for retail.
Exclusive release information and links
Instant links to purchase shoes in your size
Access to SoleSavy Courses and Lessons
and LOTS more perks!
learn more
Stay in the loop
Sign up to receive emails about feature articles, the latest release info, and exclusive access to SoleSavy memberships.