This time last year we were exploring and beginning to start the process on our first bespoke sneaker with Garrixon Studios. What came out of that 6 month exercise was 325 pairs of the SS1 (inspired by the AJ1) for members only. A year later we are back with our second release, this time inspired by the Air Max 90 and aptly titled the SS2.
Starting The Design Process
We once again wanted to ensure our sneaker was built on an authentic sole and identified the Air Max 90 as the best option to do that due to large inventory and discounted pricing on the OG Laser Blue colorway. With the model and color in place, the shoe was built from the ground up.
Over the next month we worked with the community on concepts, ideas, color blocking and took tons of feedback. You'll find below a mood board of all of our ideas but ultimately what floated to the top was a colorway by one of our members Juberry. A vote amongst all of our communities made it official that we would move forward with a Parra inspired design.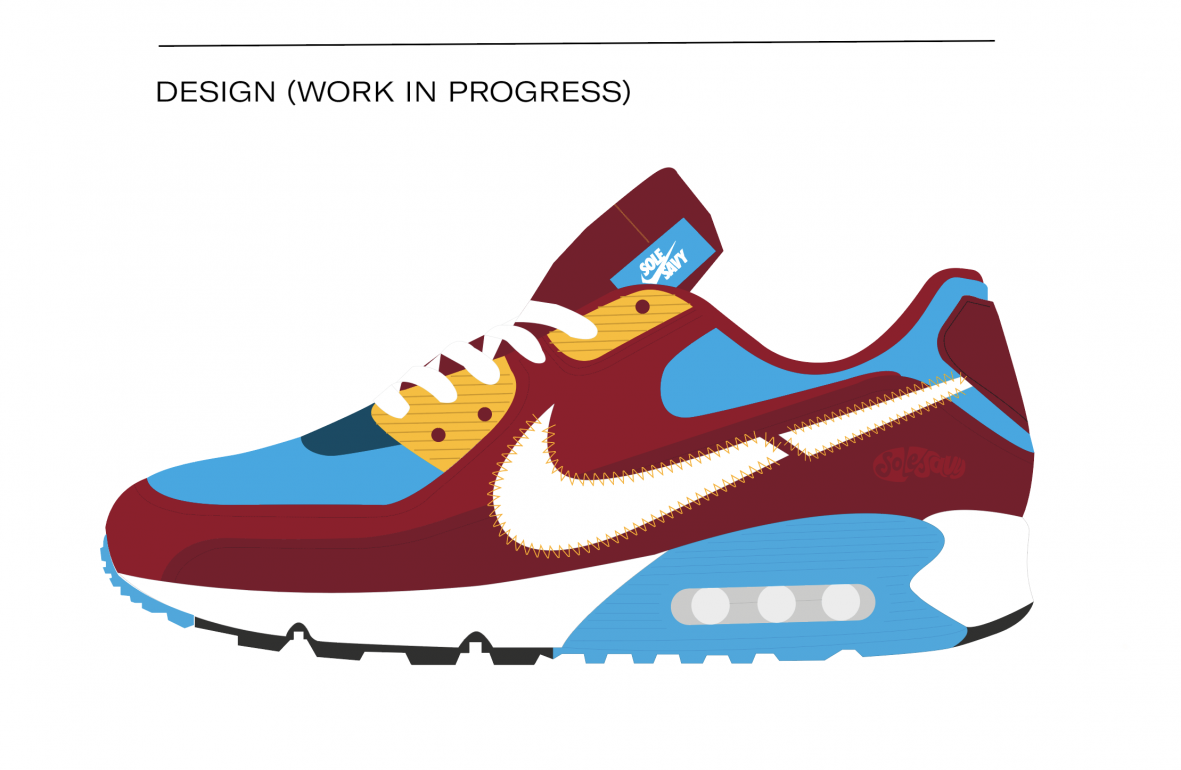 Materials and Details
Materials for this project were harder to lock down this time around. Premium materials were used through out but matching the colors across them all was challenging. Suede, tumbled leather, horween leather, corduroy and spacer mesh can be found through out the sneaker, all in different tones that blend from section to section.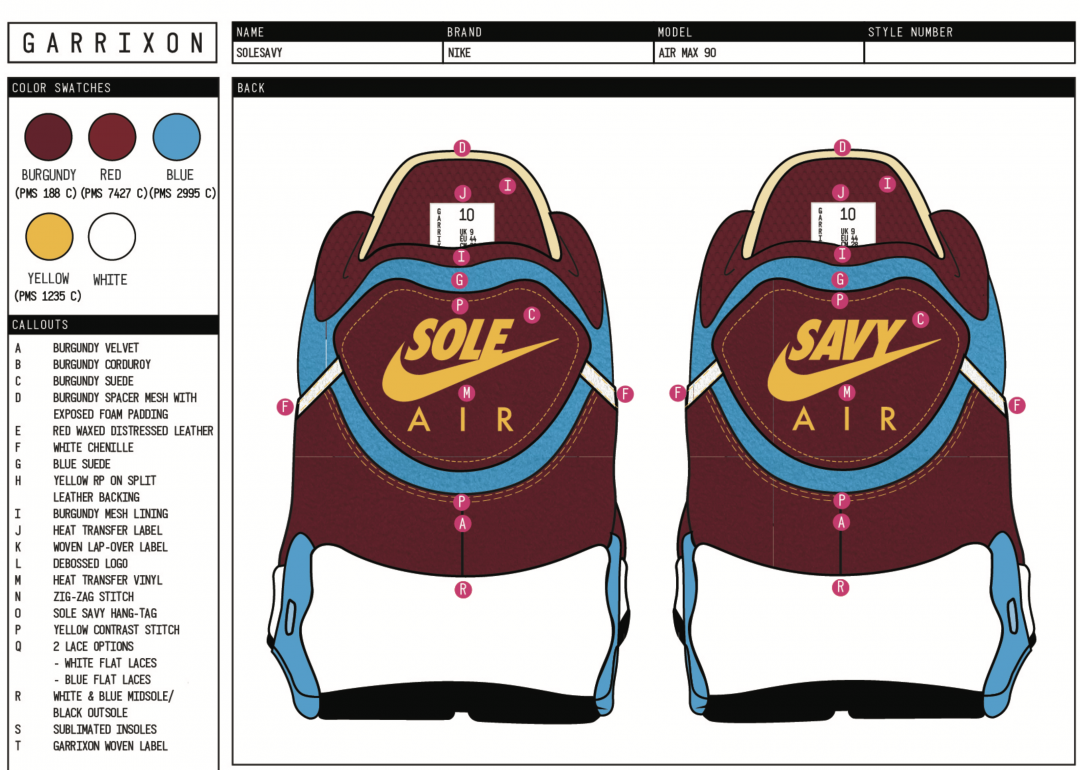 We carried over a lot of details from the SS1 that members loved including the embossed heel logo, individually numbered tongues, the split Nike swoosh and also stayed true to the AM90 by having a custom hang tag created as well.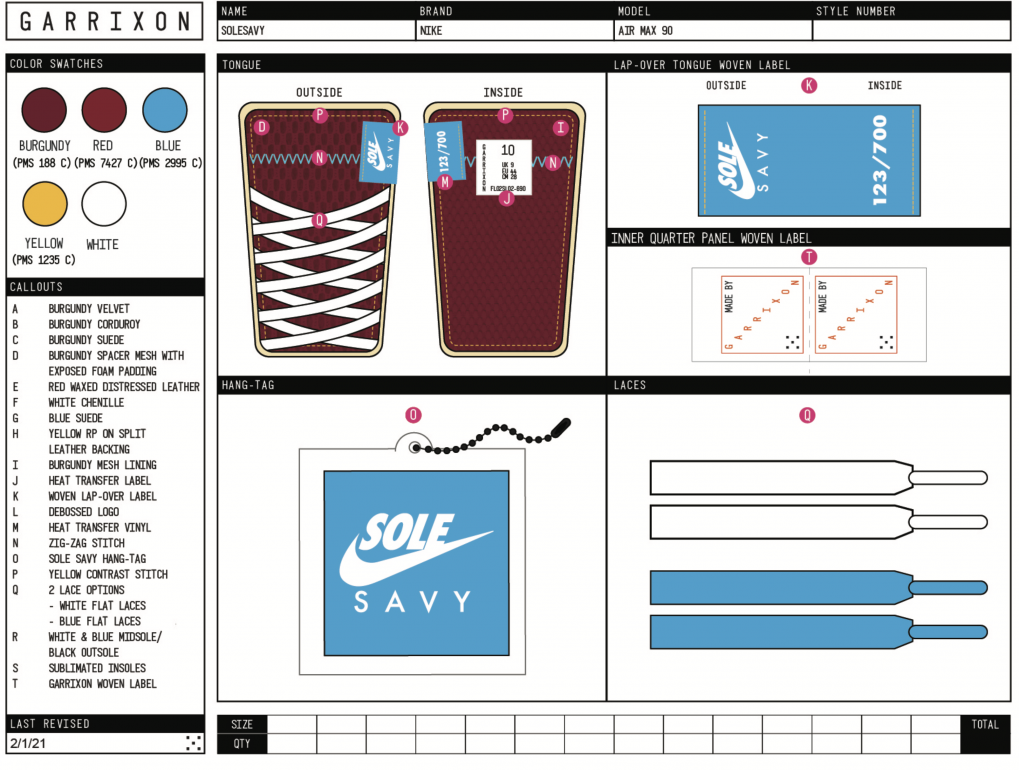 Costs
With an increase in production to 800 units, we were able to bring the cost of this sneaker down by $100. All in with the base sole Air Max 90 included, the project came to $550 USD per sneaker shipped.  All 800 pairs of this project will be sold to members of the SoleSavy community.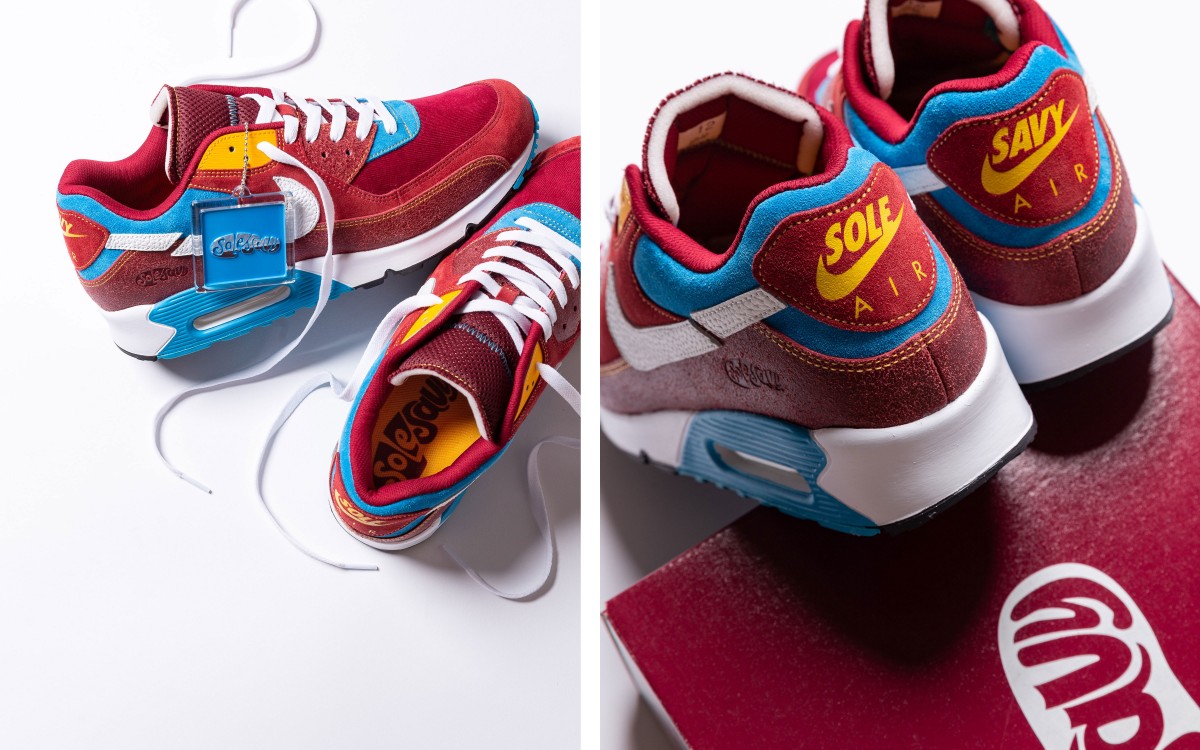 Mood Board