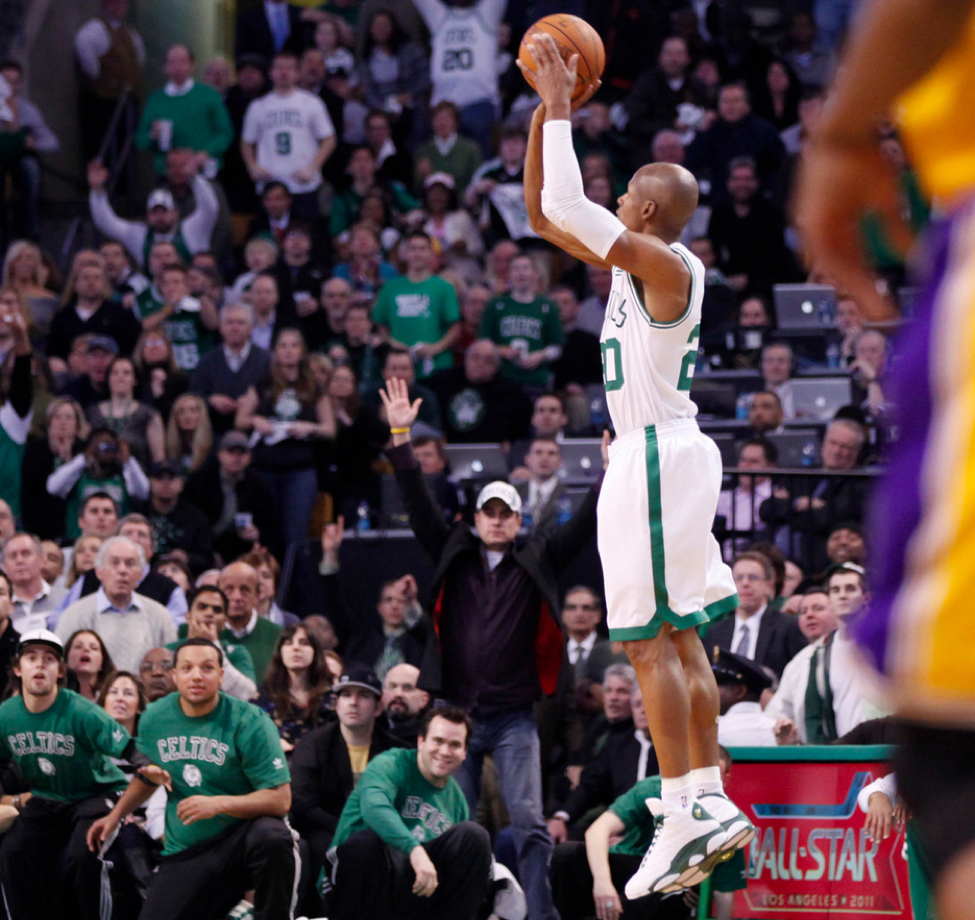 The Most Memorable Air Jordan PEs Released at Retail
—
Over the span of his illustrious 15-year career, Michael Jordan's signature sneakers became so cool that even the most celebrated stars to follow still wanted to be like Mike. So much so that they'd rather rock Mike's namesake models on court than signature shoes of their own. 
Oddly enough, the shift started to happen around 1998 when signature shoes were booming in both the NBA and WNBA. Not caught up in the moment, MJ and Nike were looking to add legacy and longevity to the GOAT's famous line.
Enter Jordan Brand.
Signing the likes of Ray Allen, Mike Finley, Vin Baker, Eddie Jones, and Derek Anderson, MJ was giving select stars from the next generation his stamp of approval and permission to play in his shoes. Some stars on said list like Eddie Jones and Vin Baker would score their own signature shoe with Jumpman branding. Most would enjoy the perks of playing in Mike's most memorable models only to the tune of their team colorways with number and nickname nods as an added bonus.
Said shoes would be deemed Player Exclusives: identifiable interpretations of marquee models made just for the individual athlete and not for the masses. While all brands would hand out "PEs" to select endorsers, no one has done it as famously as Jordan Brand. 
In the years since MJ's final retirement, the Jordan Brand roster has grown from Ray and Eddie to Chris and Carmelo to Zion and Maya. Player exclusives have remained a constant in Jordan Brand's strategy, outfitting their athletes with personalized heat on the hardwood and leaving all watchers to lust for such coveted colorways.
Lately, Jordan Brand has paid homage to exclusive colorways made for the likes of Derek Anderson, Marvin Harrison, and Darius Miles by dropping GRs inspired by their famous PEs. Stripped of all personalization, they're a cop worthy concession but not the Real McCoy.
Rarely, Jordan Brand will bless fans by releasing close to 1-to-1 takes on actual PE pairs made for stars on the NBA and WNBA hardwood. This weekend, they're doing exactly that by dropping Zion Williamson's "Noah" Air Jordan 34 PE and Jayson Tatum's "Zoo" Air Jordan 34 PE. These limited access at retail PE pairs serves as a special occasion for the restart of basketball, but it's not the only time Air Jordan PEs have hit the public.
From Carmelo Anthony's Air Jordan 2 PE to Russell Westbrook's Air Jordan XX8, we recount the most memorable Air Jordan player exclusive that's ever released at retail.
---
Air Jordan 2 Carmelo Anthony PE // 2004 & 2018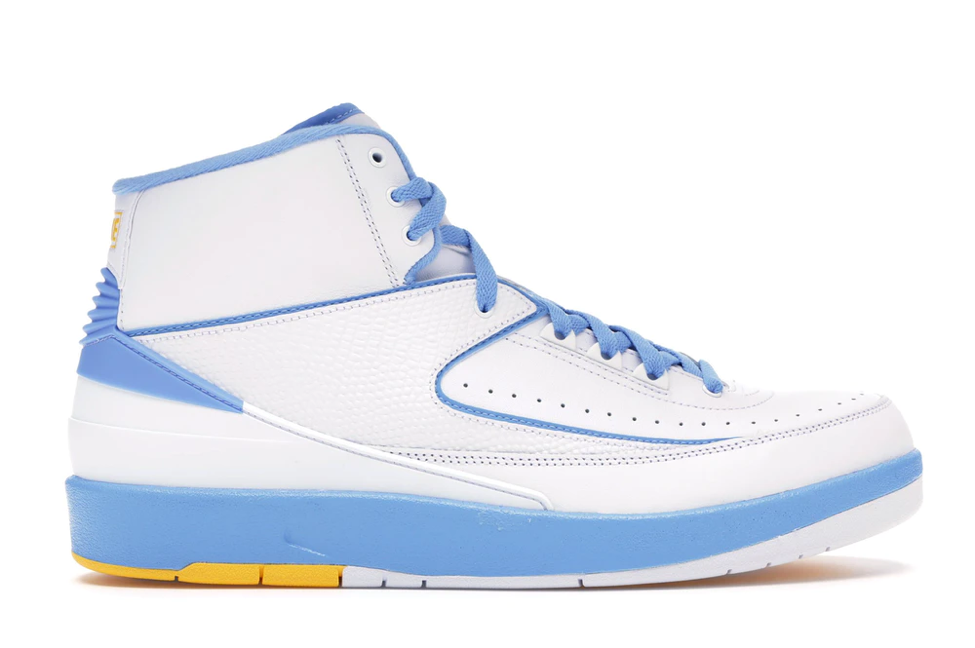 For years, Jordan Brand had stars. In 2003, they signed their first true superstar since Mike in that of Carmelo Anthony.
Lacing the young Nugget in a slew of retro PEs and modern marquee models, Melo was that dude in Denver and JB was all about him. Making good on their $40 Million investment, Jordan Brand released a tribute to Carmelo Anthony's beloved Air Jordan 2 PE in 2004 during the spring of his rookie season. 
Pairs were hard to get back then but thankfully came back in 2018.
Air Jordan 12 Carmelo Anthony PE // 2004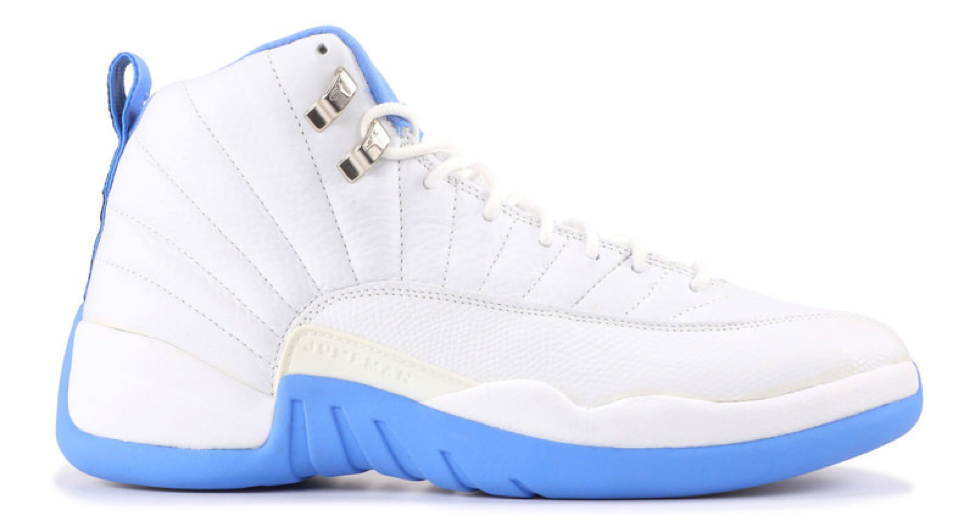 One "Melo" retro wasn't enough in 2004. Continuing to capitalize on his red hot rookie run, one of Carmelo Anthony's countless Air Jordan 12 PEs from his opening season released at retail.
The story on these, however, is slightly different than that of his AJ2.
Upon arrival, the Air Jordan 2 "Melo" was an obvious PE rolled out for retail. The "Melo" 12 on the other hand was first released in women's sizes and seen only in big sizes on that of Carmelo Anthony and UNC's Sean May. 
By the time Melo's powder blue 12s finally released at retail months later in men's sizes, the "Melo" ties were all over it, giving the people what they wanted.
Air Jordan 22 Josh Howard, Rip Hamilton, Ray Allen & Carmelo Anthony PEs // 2007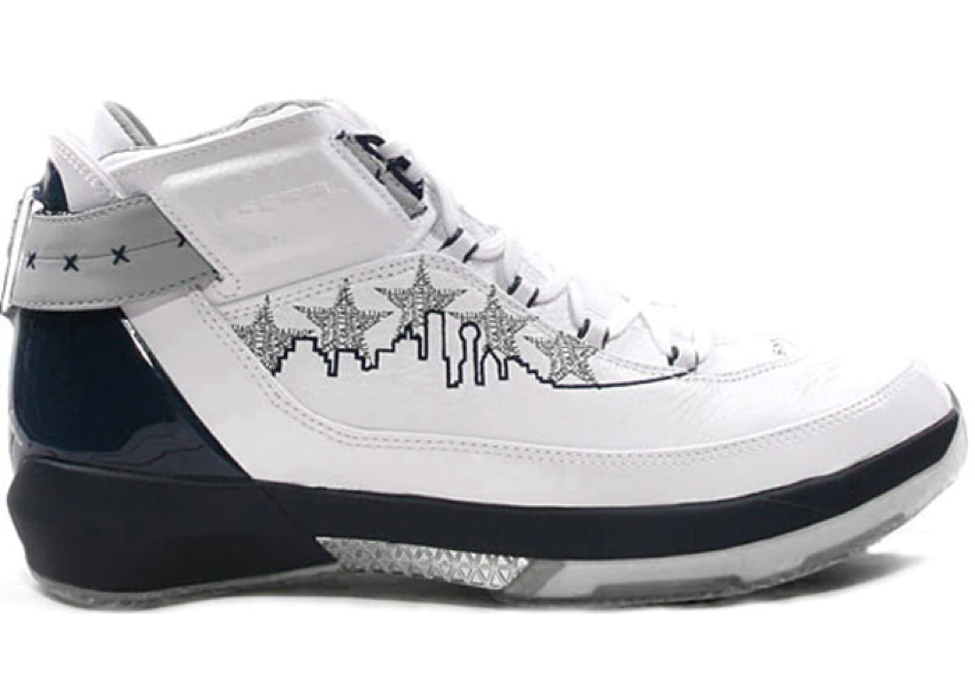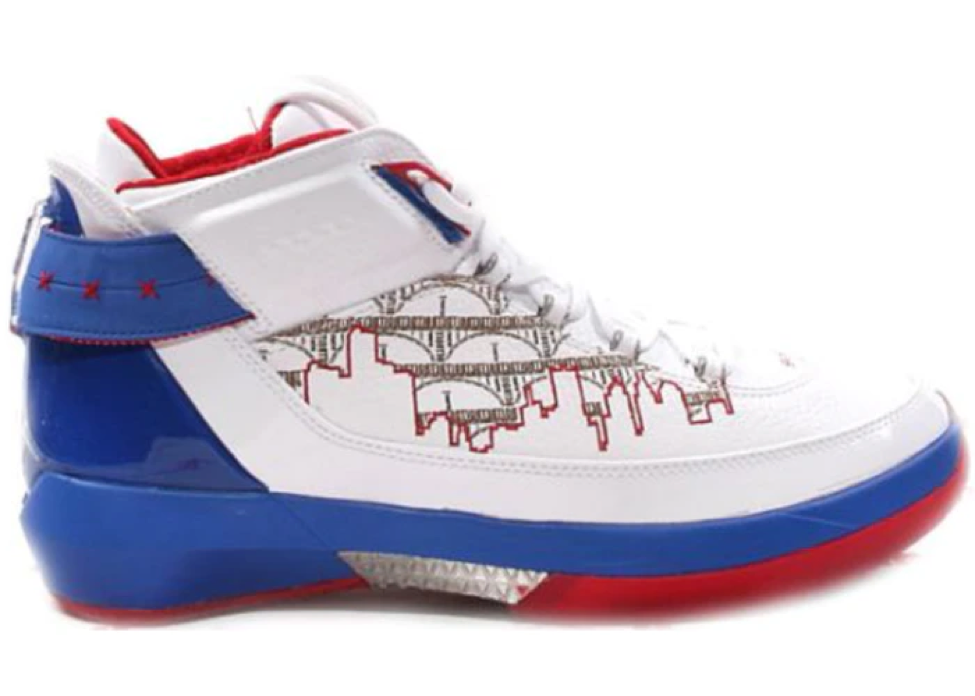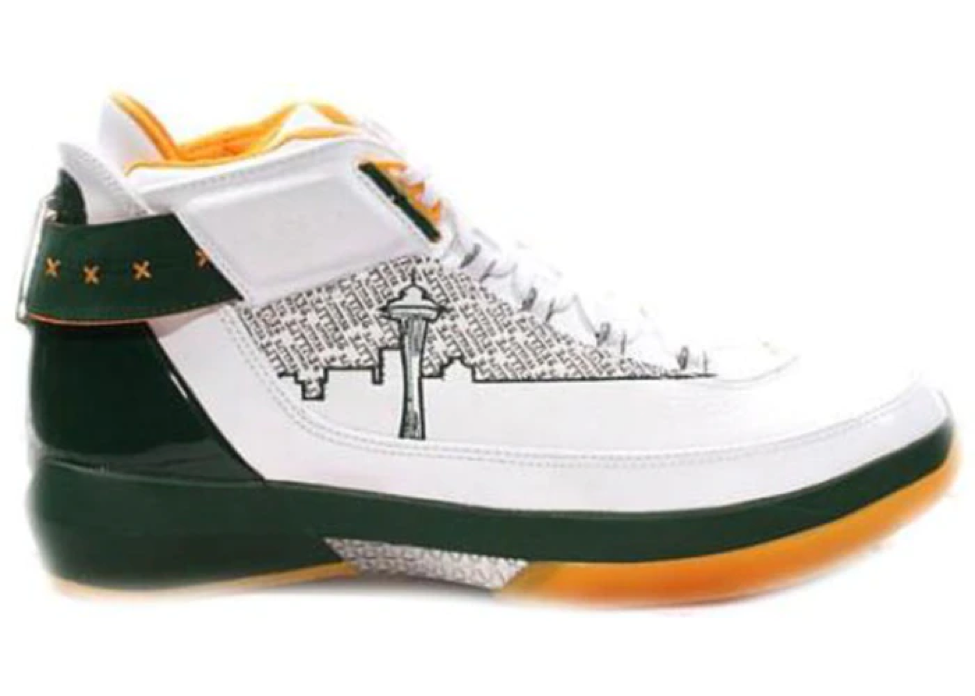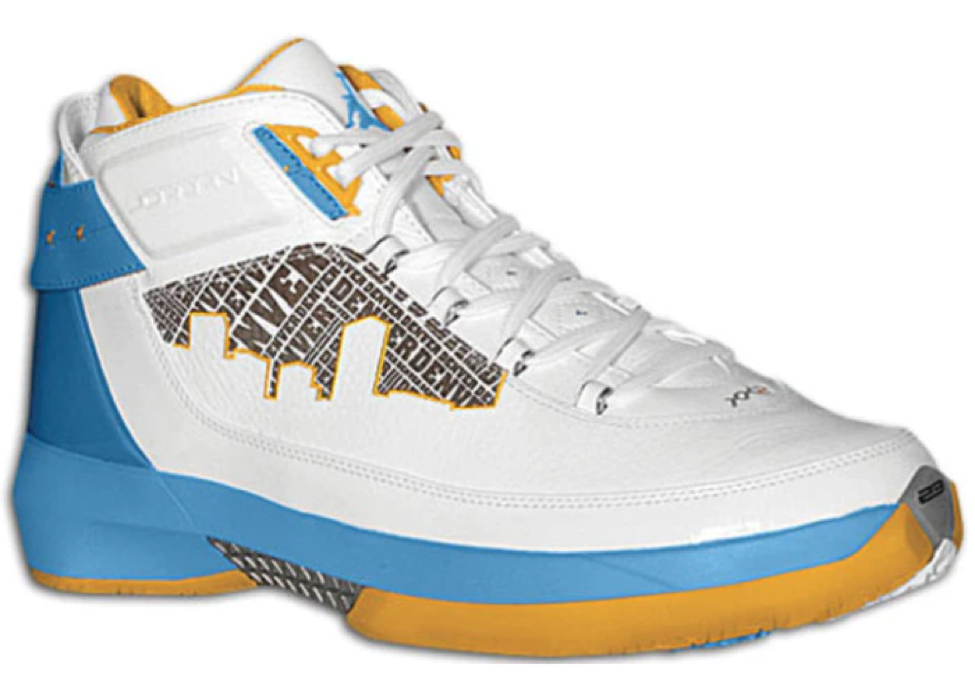 In 2007, Jordan Brand paid homage to the Air Jordan 10 City Series with regional renditions of the Air Jordan XX2. 
Slightly different in styling than that of the inline XX2, the PE pairs featured stripped-down tech on the upper and ankle in contrast to that of the marquee model. Where the PE version popped was team colors and city skyline detailing for that of Josh Howard, Rip Hamilton, Ray Allen and Carmelo Anthony.
The XX2 is few people's favorite version and the amendments to the PE pairs didn't make them any better. Still, this was a major move by Jordan Brand to elevate their top stars and show love to the cities they played in.
Air Jordan 8 Ray Allen & Quentin Richardson PEs // 2008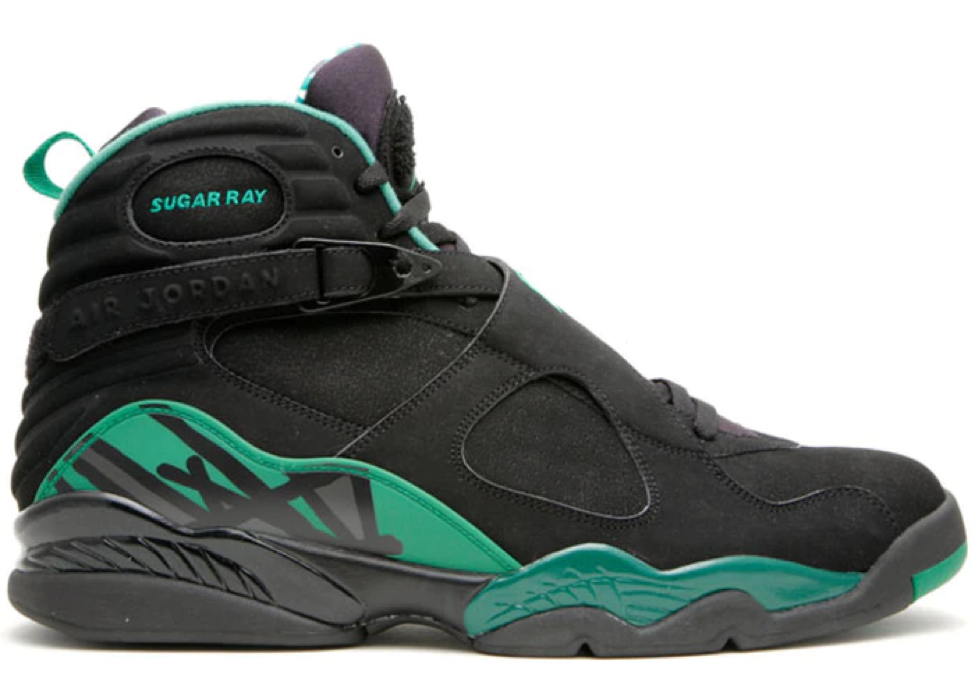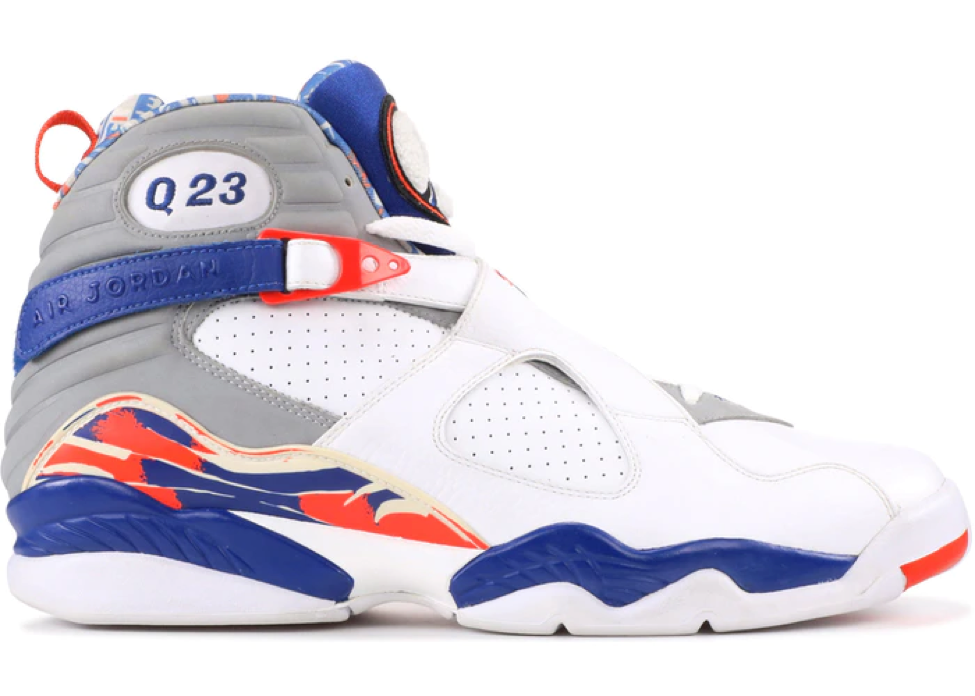 In January of 2008, sneakerheads in Harlem laced up their Timberland Boots, braved the cold, and lined up for two Air Jordan 8 PEs that were worth the wait.
The Air Jordan 8 Ray Allen PE featured the tones of his then Boston Celtics franchise and the Air Jordan 8 Quentin Richardson PE carried colors of Q's New York Knicks. Both pairs released at House of Hoops in Harlem to limited numbers and extreme fanfare. 
At that point in history, and still standing the test of time today, both Air Jordan 8 PEs were right on the money for what fans wanted. Baring team tones far from Chicago and nickname notation of fan favorites, these set the standard for PEs at retail in regard to both detail and chase.
Air Jordan 2010 Dwyane Wade PEs // 2010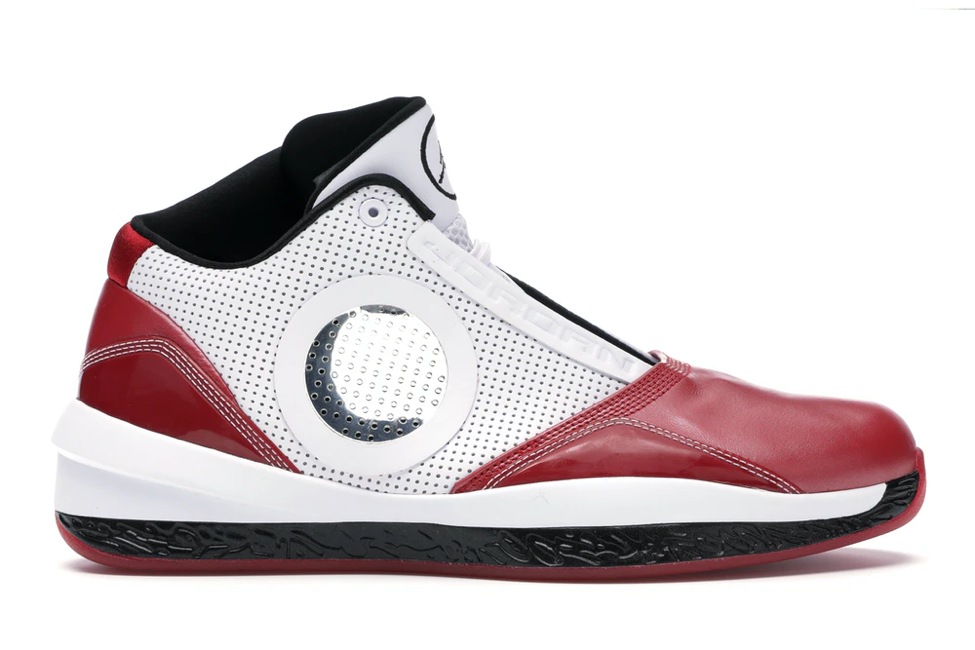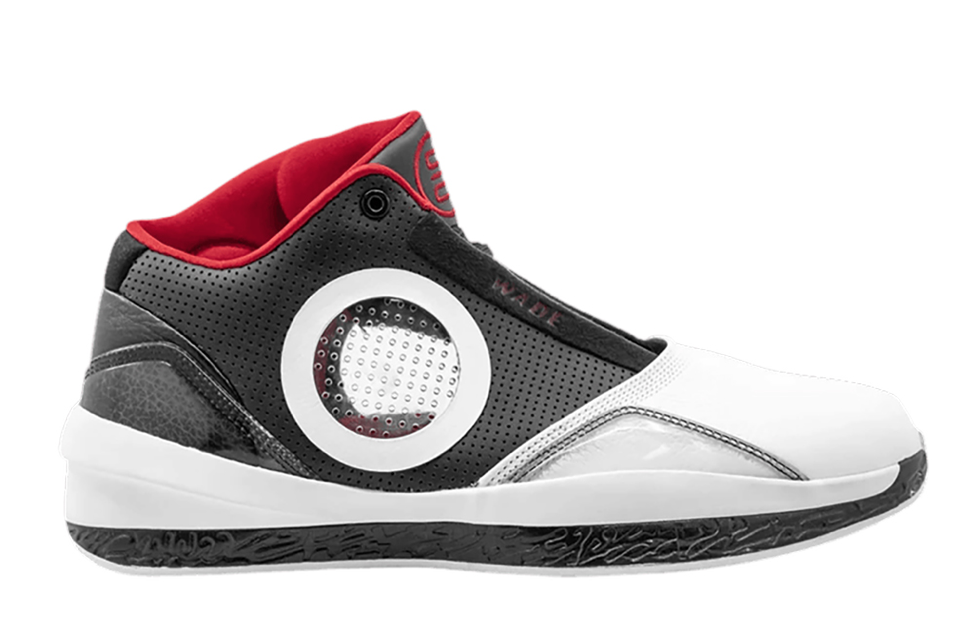 In 2009, Dwyane Wade left a signature line at Converse for a chance to be the future of Jordan Brand. 
Jumping over the rest of the Jumpman roster, Wade would become the first active athlete since Mike to be the official face of the Air Jordan flagship model.
That model was the Air Jordan 2010. 
Releasing in a wide array of colorway with Wade wearing a slew of styles on court, two takes that hit retail paid particular homage to Flash. The "Welcome Home" pair was widely released, telling the story of Wade's Chicago upbringing coming full circle with his Jordan Brand signing. Down the road, a Black/White PE pair also worn on court by Wade and bearing his own name released randomly in limited quantities at House of Hoops locations.
Air Jordan 13 Ray Allen PE // 2011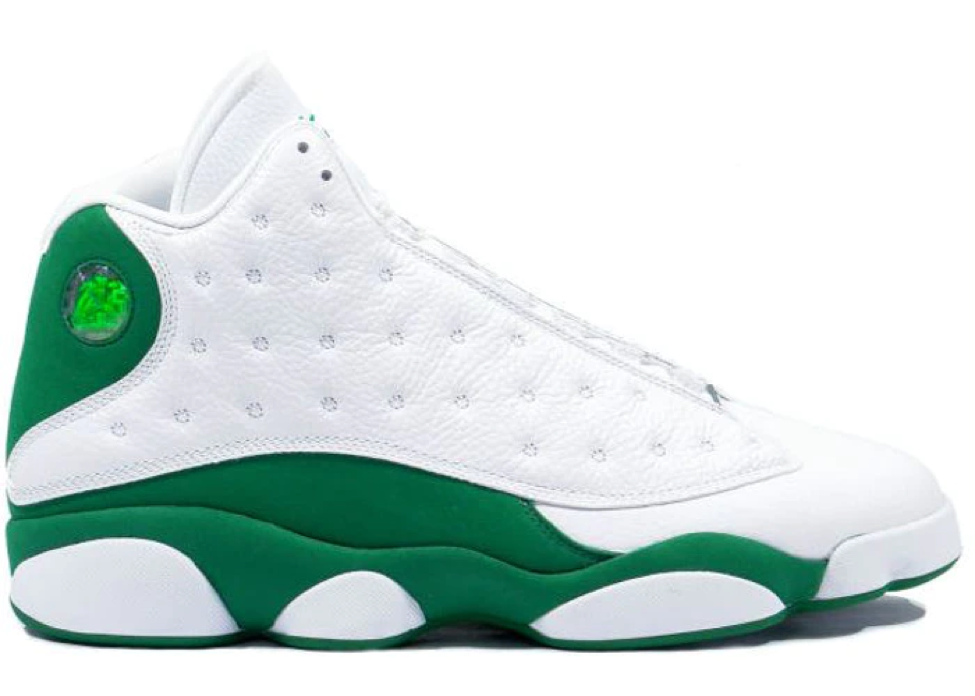 On February 10, 2011, at home in Boston, Ray Allen faced off against his rival Kobe Bryant and the Lakers for an epic evening. Making history, Allen passed Reggie Miller to be the League's all-time leader in made 3-point field goals.
Prepared for the moment, Jordan Brand laced Ray in a pair of Air Jordan 13 PEs. 
Complete with clover green suede and Ray branding on the tongue, fans drooled over Allen's exclusives. Luckily for some, that same PE pair would release at retail on July 16th at House of Hoops in Boston and at Miami's SoleFly. Some pairs would even hit Finish Line's online store. Regardless, these were tough to get and still are.
Air Jordan XX8 Russell Westbrook PEs // 2013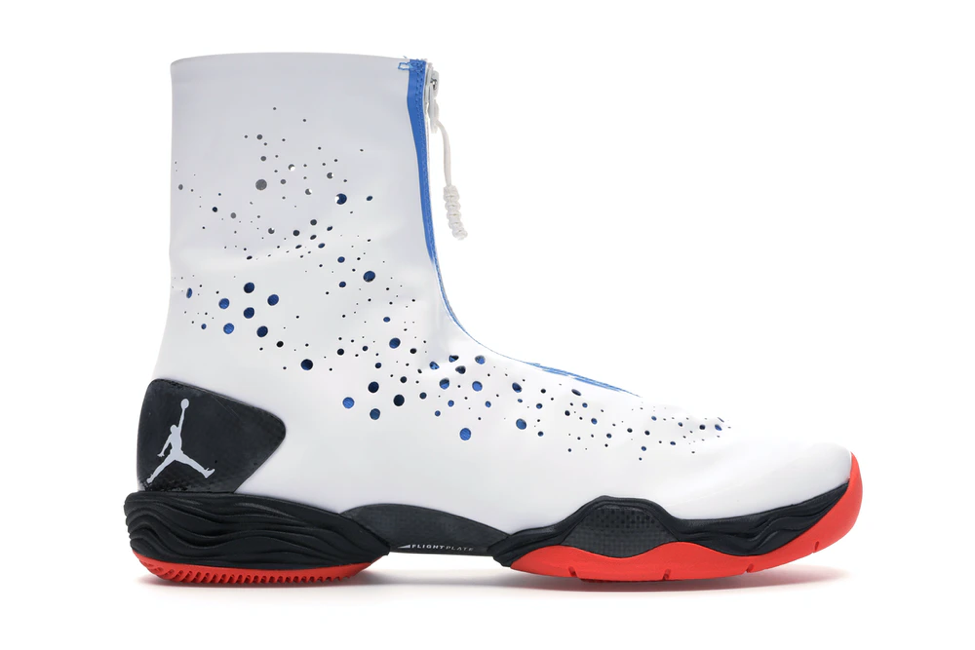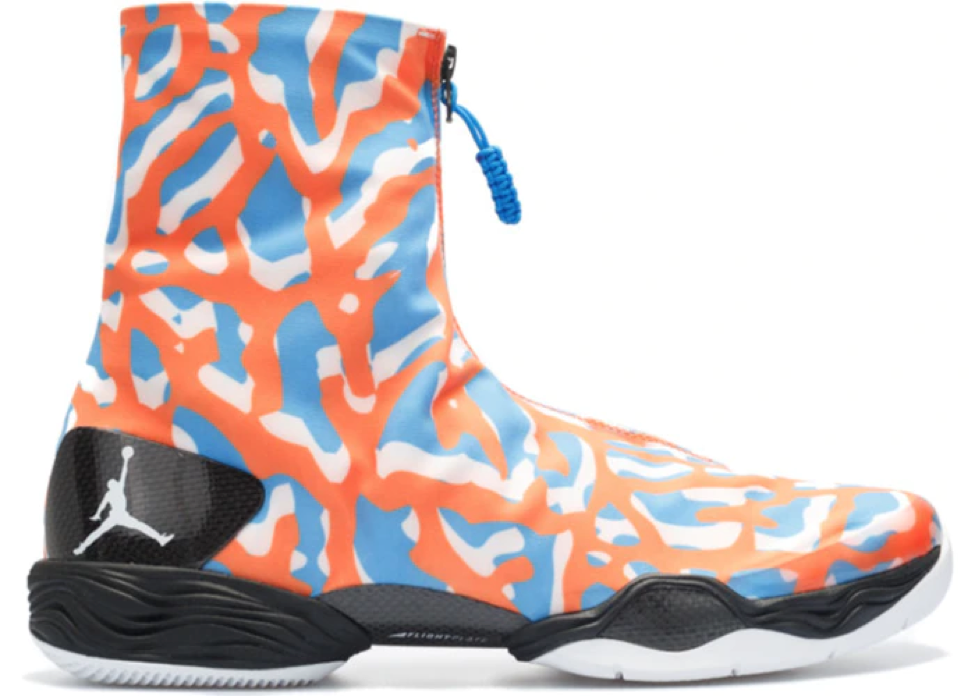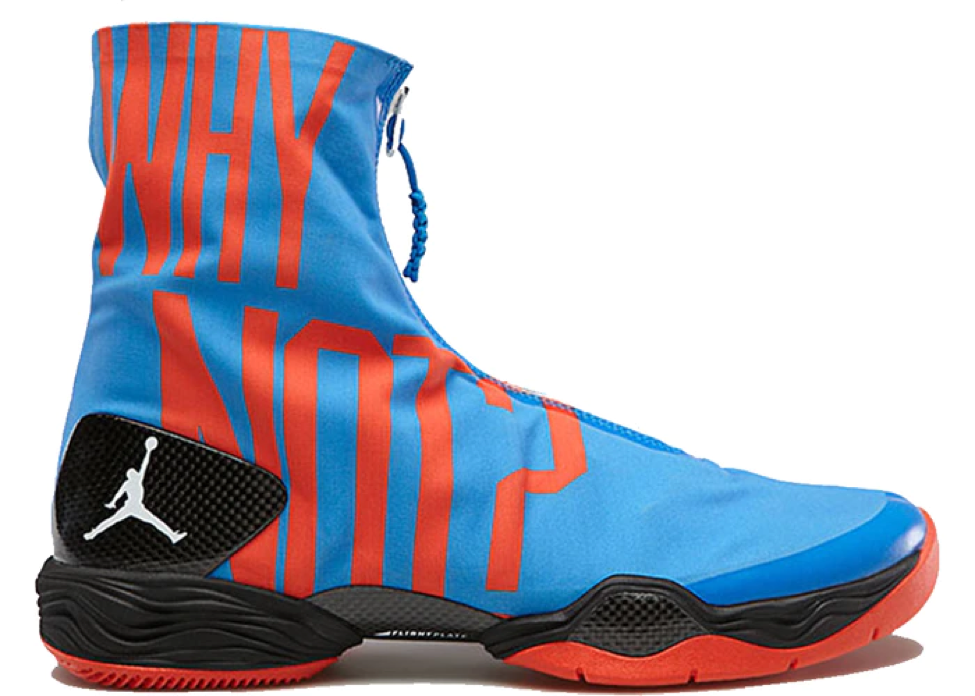 Following Dwyane Wade's unexpected departure to Li-Ning, Jordan Brand suddenly had a new leading man in Russell Westbrook.
The explosive Thunder PG with an eye for fashion would lead the equally explosive and fashion-forward Air Jordan XX8. Over the course of the 2012-13 season, Westbrook would rock inline styles as well as PE pairs inspired by his OKC colorways.
In the spring of 2013, Jordan Brand would treat the public to three PE pairs inspired by Mr. Why Not. Like previous PEs on this list, House of Hoops locations and Footlocker's website would stock these rarities.
Air Jordan XX8 SE Russell Westbrook PE // 2013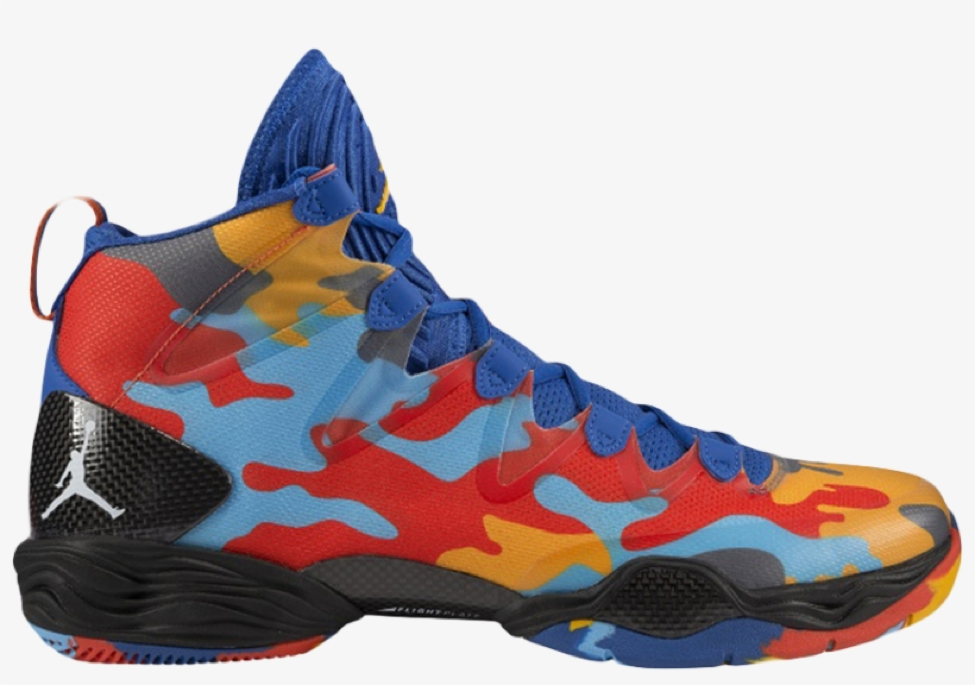 While the wild look of the Air Jordan XX8 personified the fashion risks of Russell Westbrook, the stripped-down appeal of the shroudless Air Jordan XX8 SE was Russ's favorite on court.
Following in the footsteps of his XX8 PEs, an OKC Camo edition of the XX8 SE saw another PE for Russ release at retail. Extra bold, the camo upper graphic stretched all the way to the outsole of the famous Flight Plate toting model.
Air Jordan 1.5 Chicago Michael Jordan PE // 2015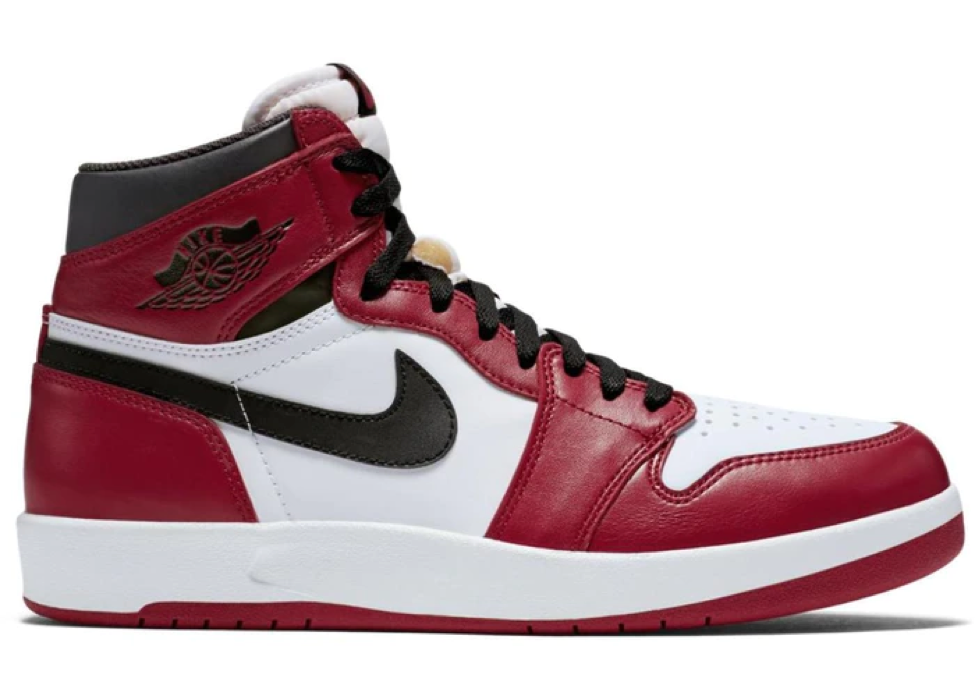 When returning from injury early on in his career, Nike created an Air Jordan 1.5 PE for a young Michael Jordan.
Similar to that of Kobe Bryant's Nike Hyperdunk/Kobe IV hybrid, this performance pair was meant to transition MJ to the eventual II and also reactionary to his foot injury, thus offering additional cushioning.
Amongst the rarest of the rare and oddest of the odd in regard to the Air Jordan archive, the Air Jordan 1.5 release in 2015 for the first time. The "Chicago" colorway offered detail-oriented fans a chance at MJ's recovery rendition.
Air Jordan XX9 Russelll Westbrook PE // 2015
On February 15, 2015, Russell Westbrook got an ASG MVP trophy and his fans got an AJ1 PE. Later that year, the same Air Jordan XX9 PE Russ wore in the All-Star Game got released.
A Europe exclusive launch, this Air Jordan XX9 PE packed an icy outsole, grey base and bright branding. The RW logo tagged the tongue, bringing it all home even if it didn't drop Stateside.
Air Jordan XX9 Low Jimmy Butler // 2016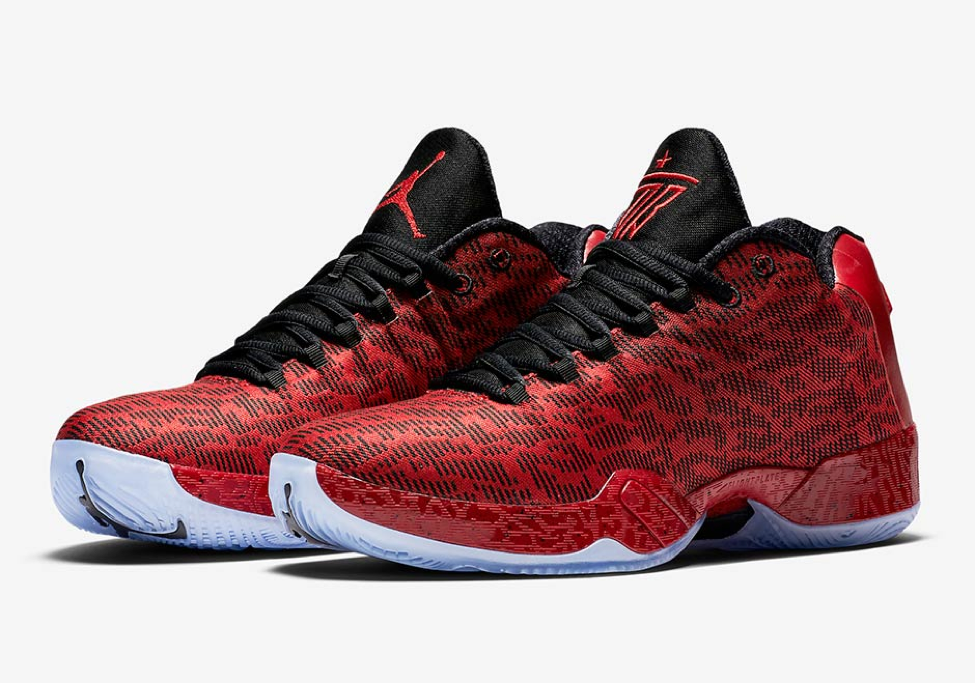 Jimmy Butler's NBA ascent is a story in its own. Entering the league with adidas, Butler's star began to rise and his playing shoe demands pivoted. Famously leaving The Three Stripes for Jordan Brand, Butler's choice to rock the Jumpman meant signing for what's said to be 75% less than that of his adidas deal.
The perks of playing confidently and looking cool came in an onslaught of exclusives from Jordan Brand as Butler was seeded special pairs made for the likes of Eminem and Mark Wahlberg. 
For JB and his fans, it also saw an Air Jordan XX9 Low PE release at retail. Dressed in Chicago red, the PE was accompanied with Jimmy Buckets merch. Later on, a "Diffused Blue" Air Jordan 6 released, said to originally have inspiration from Butler.
Air Jordan XXX.5 Russell Westbrook PEs // 2017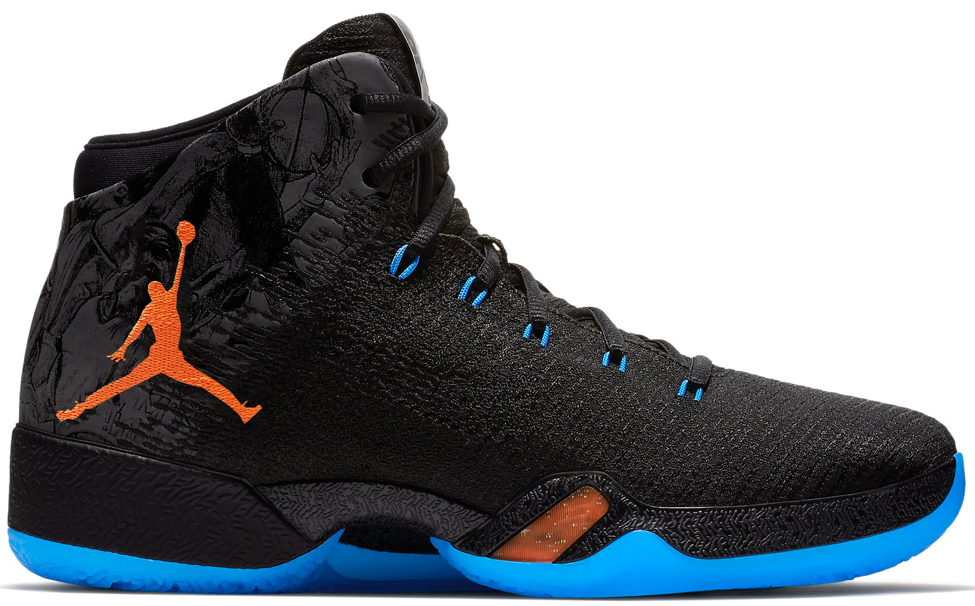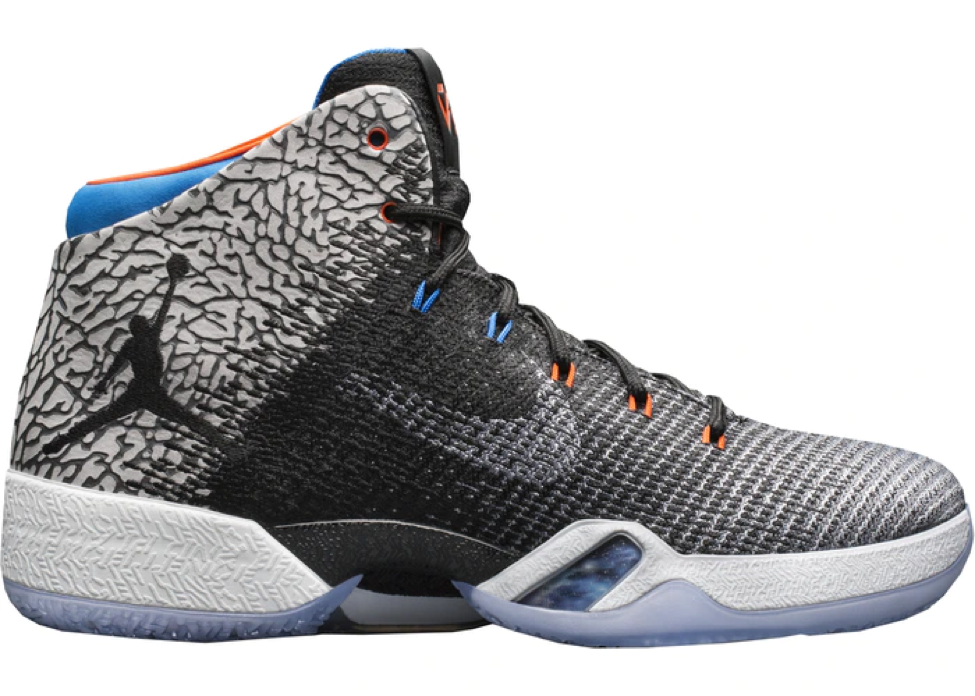 After falling in love with the Flight Plate on the Air Jordan XX8, Russell Westbrook was hooked. Because of this, the Air Jordan XXX1 set to be fronted by Mr. Why Not had to be modified.
Essentially an Air Jordan XXX.5 because it took the tooling of the Air Jordan XXX sole and placed it beneath the upper of the Air Jordan XXX1, the shoe saw reverse engineering in relation to what Mike did heading into the AJ2 or Kobe going into the Kobe IV.
Westbrook's performance PEs also happened to coincide with his MVP season. To honor their first MVP since Mike himself, Jordan Brand released two takes on The Brodie's hot hybrid at retail.
Air Jordan XXX2 Russell Westbrook PE // 2017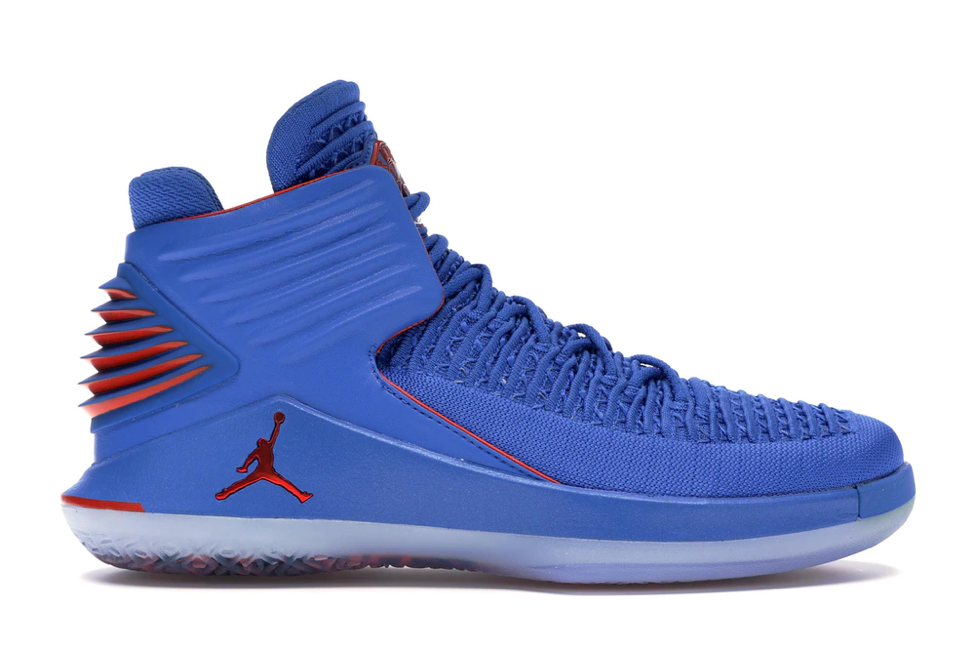 Like models before, Russell Westbrook would lead the Air Jordan XXX2 early on before scoring his own signature shoe.
To give the XXX2 some steam, Jordan Brand laced Westbrook in PE pairs like models before. The very on the nose OKC Thunder take in blue would release at retail, ending an awesome run of Russ playing in the brand's flagship model.
Air Jordan XXXII Low Guo Ailun PE // 2018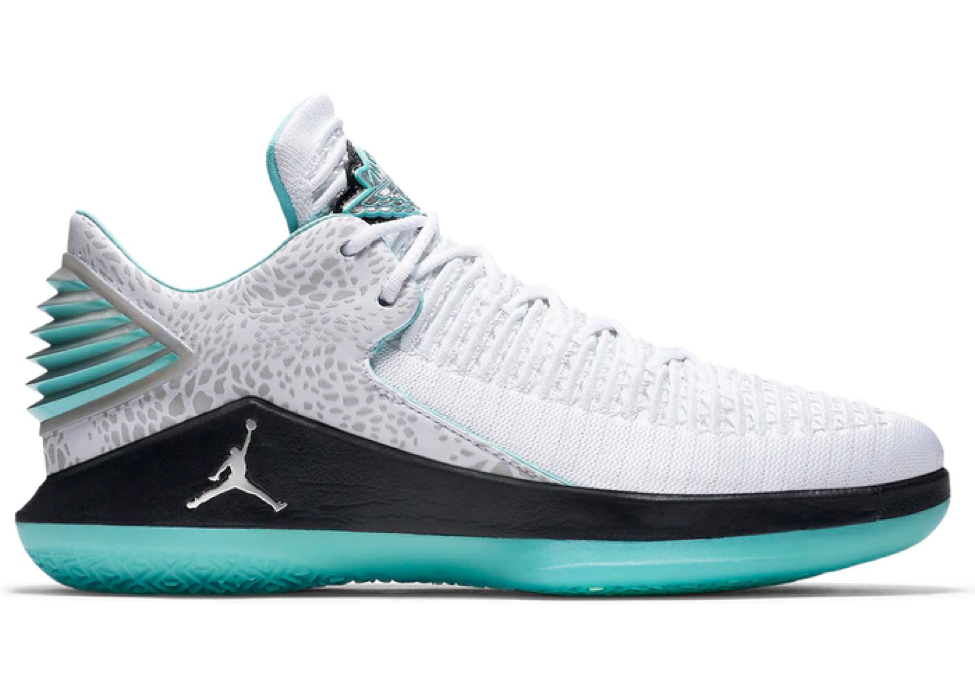 Michael Jordan and his shoe company have long had a legion of fans in China.
In 2018, Jordan Brand had its first Chinese Basketball Association star in that of Guo Ailun.
Like Westbrook out West, Ailun would become the face of the franchise out East by scoring a slew of PEs. This Air Jordan XXX2 Low PE for Guo would introduce a jade theme and prove the first of many.
Air Jordan XXXIII & XXXIII SE Guo Ailun PEs // 2018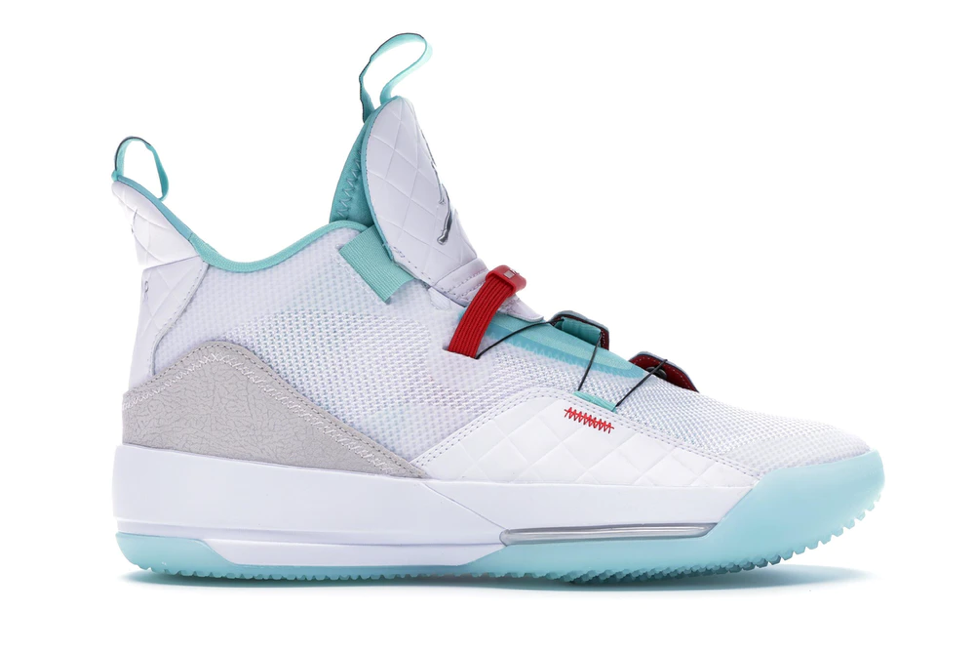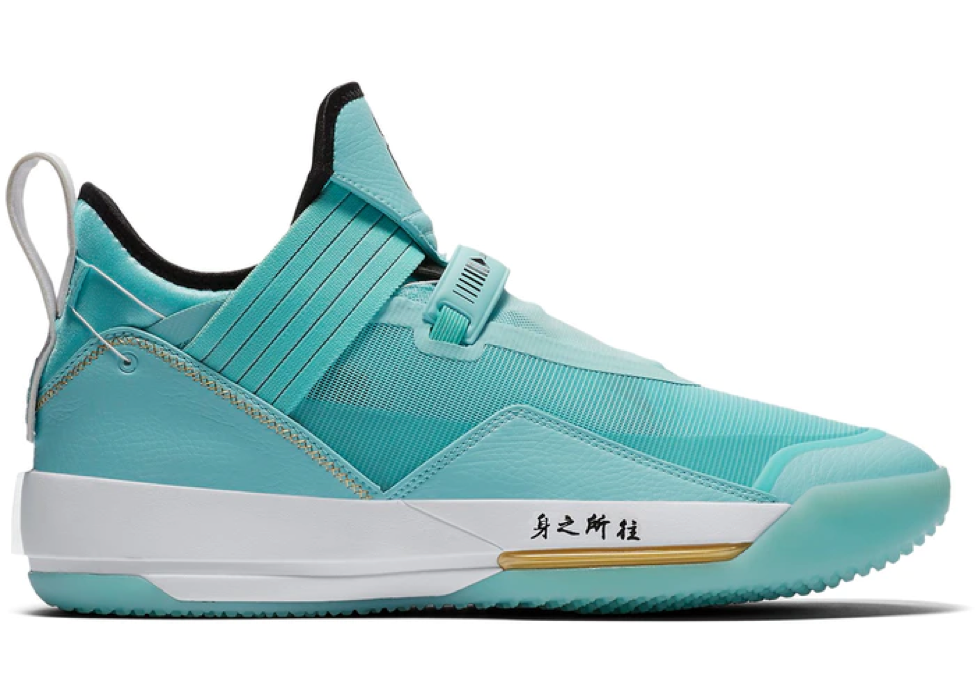 Like his Air Jordan XXX2 Low introduction, Guo Ailun's Air Jordan XXXIII PEs played off jade hues.
Launching in midtop and SE form, the Air Jordan XXXIII introduced laceless FastFit technology as a game-changer for the flagship line. Both PE pairs for Guo would launch as China exclusives.
Air Jordan XXXIV Guo Ailun PEs // 2019 & 2020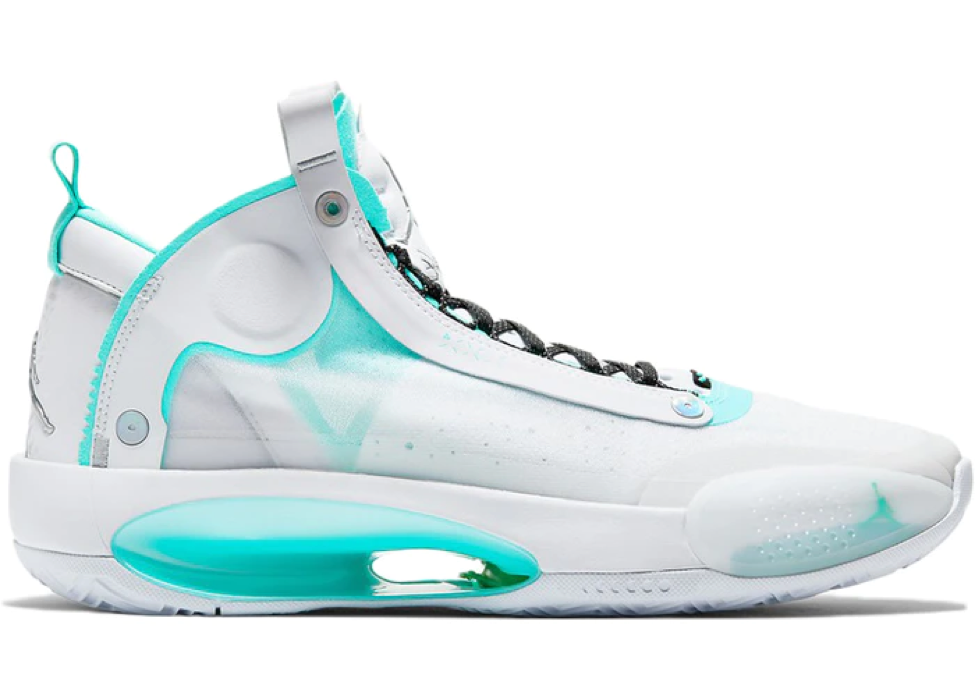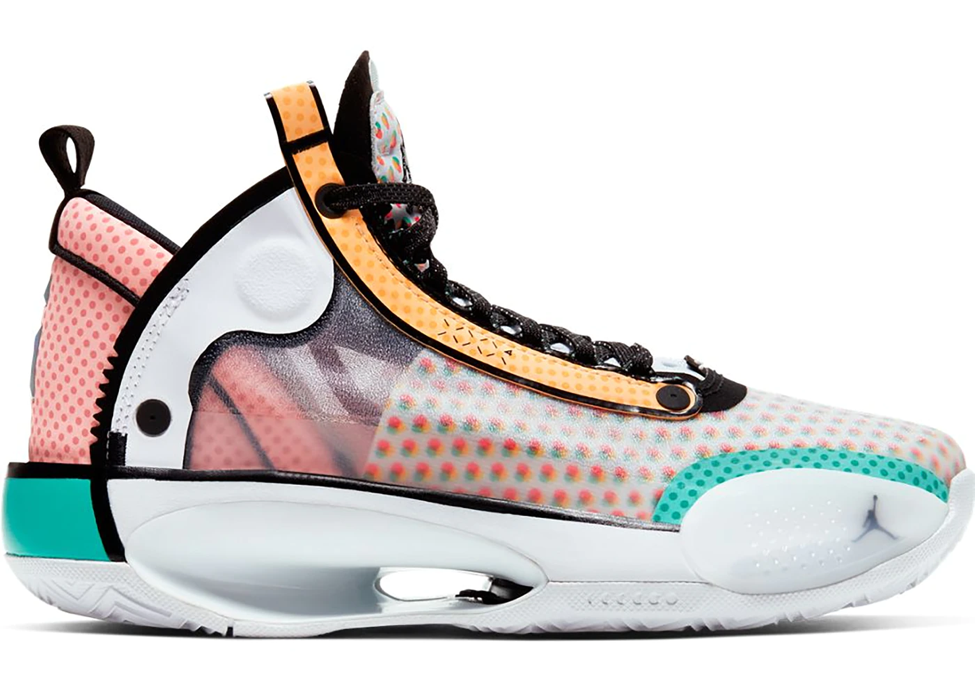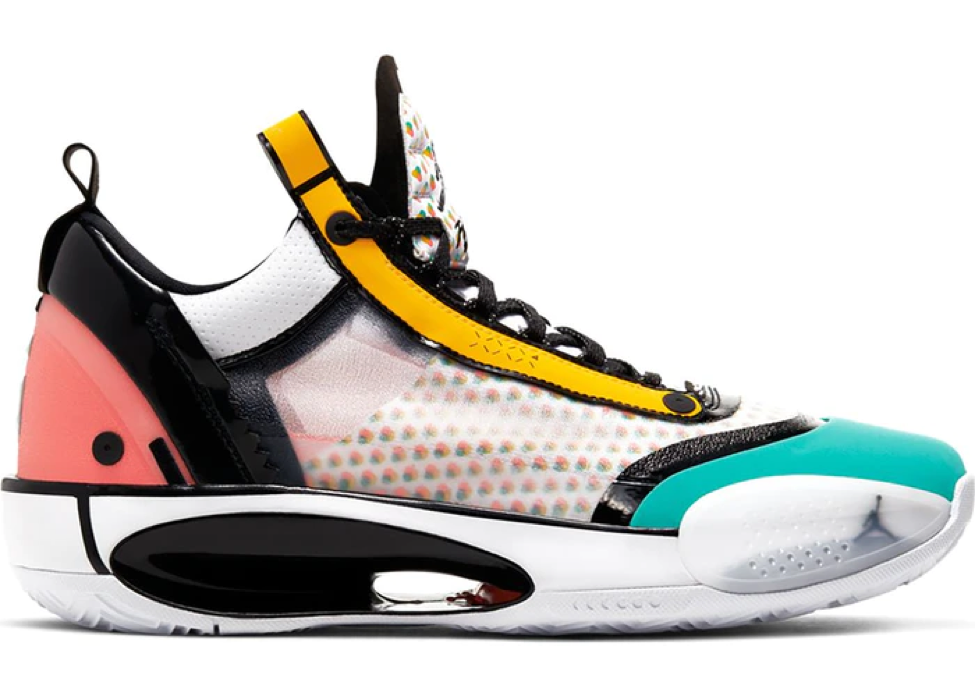 The first Air Jordan XXXIV Guo Ailun PE saw yet another pair of jade joints for the Chinese hooper. Set in white and contrasted by black laces, this take on the familiar theme was even more elegant than his earlier looks.
While the PEs were released and made with Guo in mind, they'll forever be tied to Luka Doncic as the Mavs sensation wore them upon signing with Jordan Brand.
In addition, Pop Art pairs debuted in 2020 in both mid and low versions for the Chinese star and his fans.
Air Jordan XXXIV Rui Hachimura PE // 2020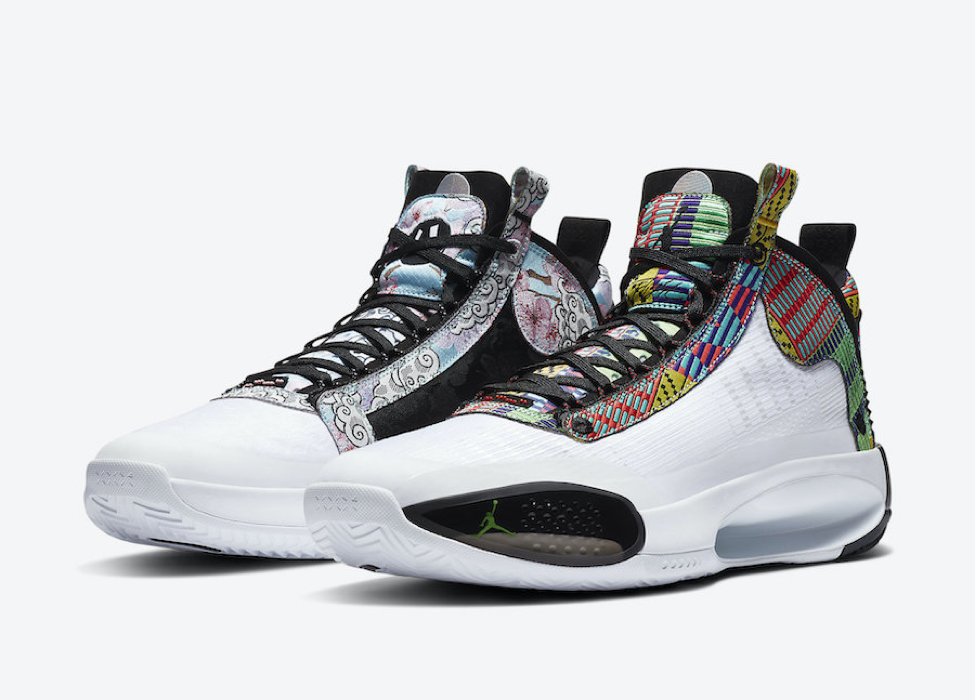 The Air Jordan XXXIV sees PE prowess at all-time international heights.
While Guo Ailun had long seen his exclusive sneakers release in China, Jordan Brand's Gonzaga signee, Rui Hachimura, is putting on for his fans in Japan.
Rui, who is of African and Japanese ascent, paid homage to his roots on his Air Jordan XXXIV PE. Fans in Japan will have a chance to score these at retail while the rest of the world will have to chase.
Air Jordan XXXIV Zion Williamson PEs // 2020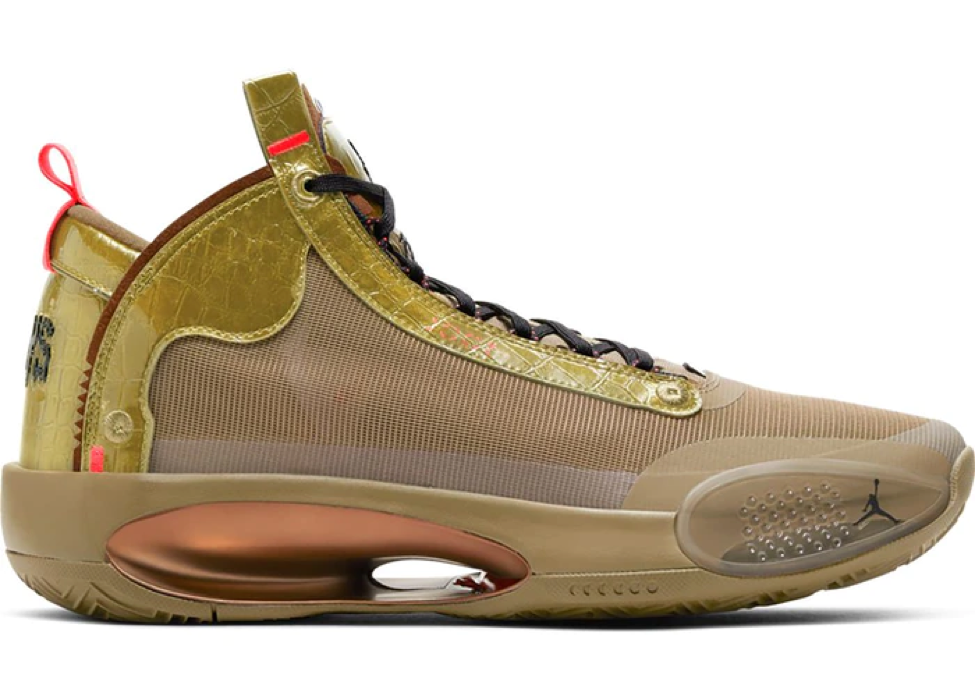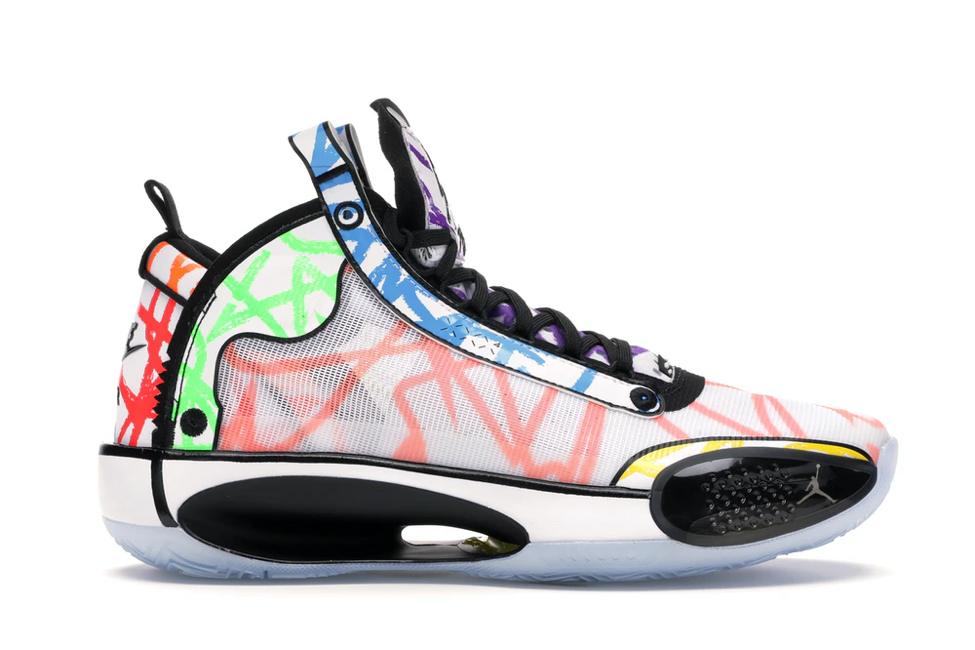 The Air Jordan XXXIV is led by committee, but by far the biggest name tied to the signature shoe is Zion Williamson.
In only a limited amount of NBA action, the Duke product has proved the league's hottest ticket. Two Air Jordan XXXIV PEs made ready for retail – his NOLA themed "Bayou Boys" edition and little brother inspired "Noah" launch – prove Jordan Brand has big plans for Zion, much like Melo years before.
Air Jordan XXXIV Jayson Tatum PE // 2020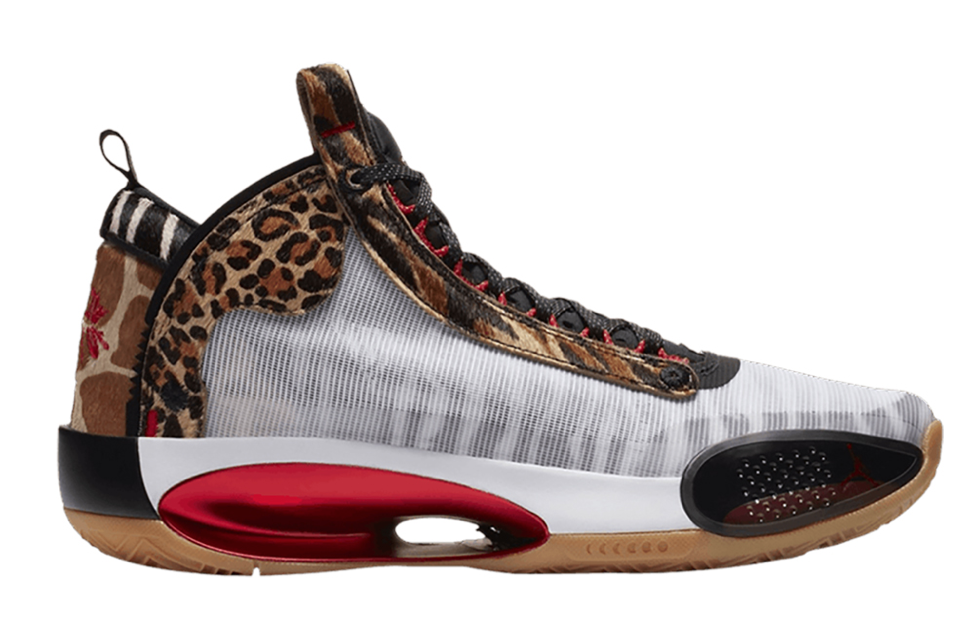 Since signing with Jordan Brand after an early introduction with Nike, Jayson Tatum's hoop game and shoe game have skyrocketed.
His Air Jordan XXXIV "Zoo" PE is just as fierce and friendly as the Celtic star, channeling his animal aggression but also playing towards play dates with his son Deuce. 
Latest posts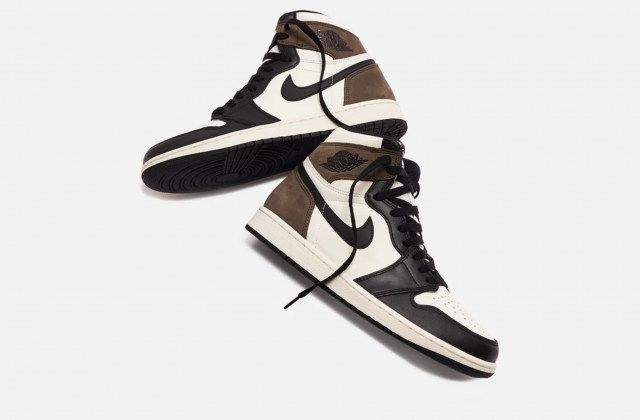 Stock Updates For This Weekend's Releases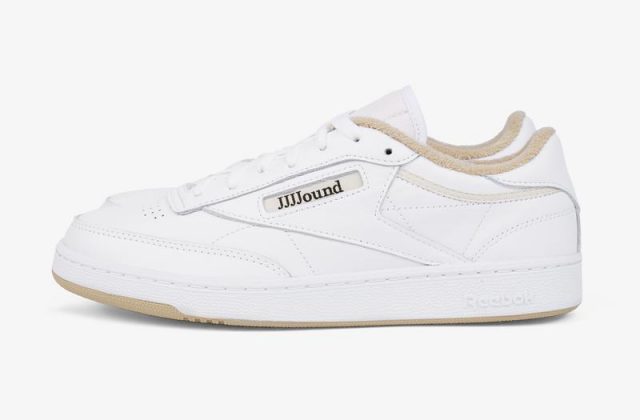 JJJJound x Reebok Club C "Beige" Releasing October 30th
SoleSavy membership
A SoleSavy membership provides you the tools and resources you need to successfully purchase the products you want for retail.
Exclusive release information and links
Instant links to purchase shoes in your size
Access to SoleSavy Courses and Lessons
and LOTS more perks!
learn more
Stay in the loop
Sign up to receive emails about feature articles, the latest release info, and exclusive access to SoleSavy memberships.