A recent clash between skate shop owners and sneaker fiends erupted with the release of the Travis Scott Nike SB Dunk. At the core of the conflict was a question that has bubbled up before: Are the Nike Dunk SBs meant for skaters alone? Of course the large majority of people who have been gobbling up SB Dunks lately probably can't execute a clean kick-flip or define what it means to skate "goofy," but ever since the SB Dunk hype has reemerged, it's a shoe that nearly everyone who cares about sneakers needs to have.
Sneakers have a cultural cache, and footwear originally developed for runners, skaters, or basketball players is found on the feet of many who don't engage in those sports. Kids who never touch a basketball wear Jordans, and a musician like Travis Scott isn't famous for his tricks on a skateboard. People rock sneakers to look fresh, and the Nike SB Dunk is undeniably fresh.
So how, exactly, did it become an iconic shoe for skateboarders? The SB Dunk initially emerged after Nike failed to gain traction in the early days of their skateboarding division. The late Sandy Bodecker took the reins in 2001 and made a choice to stop designing new silhouettes. He learned that people skated the same shoes that dominate hype releases today: the Air Jordan 1 and the Dunk. Both of those silhouettes emerged in what is arguably the most important year in Nike's design history–1985. Both sneakers came from the design team headed by Peter Moore.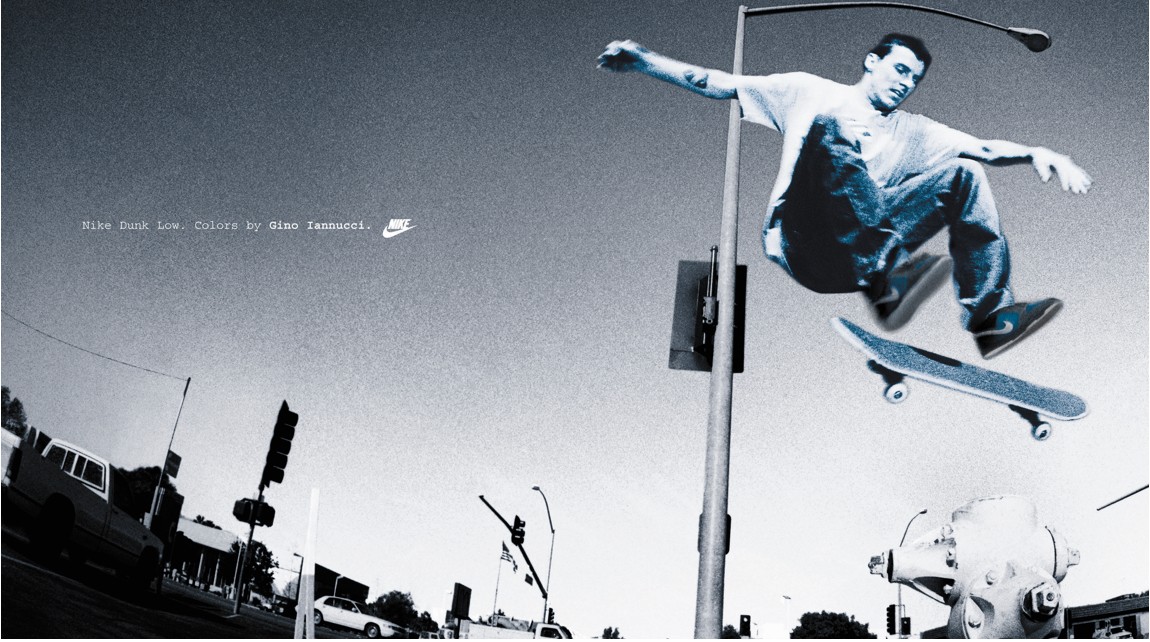 Skateboarders gravitated to those basketball models because the soles, originally designed to pivot quickly on the court, flexed well. The comfort was another early draw with fat cushioned collars that absorbed shock well. So Bodecker, once tasked with energizing the SB label, decided to enlist the help of four prominent skaters: Reese Forbes, Gino Ianucci, Richard Mulder and Danny Supa. In 2002, each got his own colorway in the "Colors By" series of the SB Dunk, newly crafted for skateboarders with added insole padding, a re-engineered sole for grip tape traction and—the most widely-recognized trait of the Dunk SB—a fat tongue.
The four Dunk Low Pro SBs from Forbes, Ianucci, Mulder, and Supa hit the mark, and skaters embraced the model with the help of the iconic figures who toured the coasts and visited shops with their personal Dunks. Bodecker also made history by joining forces with skate companies like Chocolate, Zoo York and Supreme in 2002. Gone were the days of chunky, unsightly skate shoes with no flavor. Mulder said in a documentary called Fifteen Years of SB Dunk: Stories from the Inside Out, that the Dunk SB represented a shoe that he could wear while riding rails on LA streets and leave on to look fresh afterward.
The Supreme Dunk Low Pro SBs donned the elephant print found on the Air Jordan 3, the first pairs Nike allowed to do so. With perfect design and color choices, those Supreme Dunk SBs are among the most coveted pairs of sneakers from the last 20 years.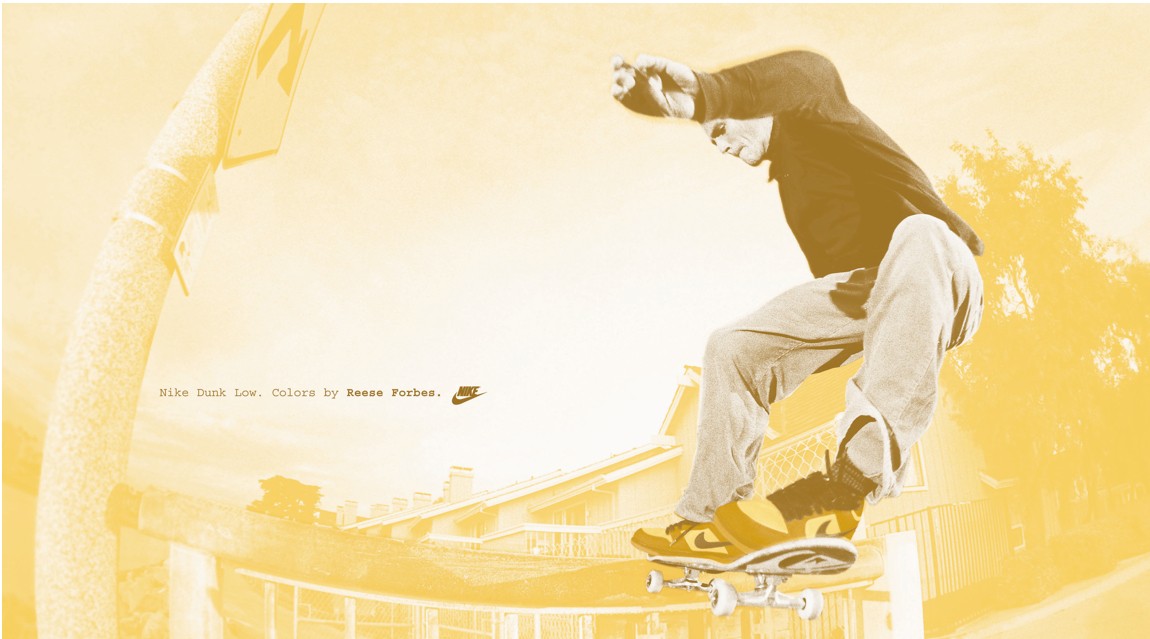 2003-2005 brought collaborations with Stussy, Diamond and Staple, to name a few, which expanded the sphere of influence of the Dunk SB to realms beyond the streets and skateparks. Futura 2000 brought his influence from the art world on early pairs, from the 2003 suede, leather and mesh pair to the FLOM (For Love or Money) Dunk Highs. Futura also provided the cues for the UNKLE dunks, a standout model with the artist's iconic artwork scrawled across the upper. That collaboration with UNKLE, an experimental hip-hop group founded by Britain's James Lavelle, marked an important shift in the SB line as it reached audiences that expanded beyond the sphere of skateboarding, or even athletics. This collaboration was about establishing partners who generated a cultural cache.
Soon, collaborations with artists and musicians became the norm, as De La Soul got both high and low-top pairs in 2005. The Long-Island based hip-hop group added bold design touches to their pairs and brought in fans of the Native Tongues group and progressive hip-hop.
Once the "Pigeon" Dunk with NYC streetwear brand Staple released in March of 2005, the entire sneaker collecting paradigm shifted. Rumors of the limited release spread through forums like NikeTalk, which began to change how people heard about drops. Nowadays, IG posts can instantly disseminate information about a release to hundreds of thousands of eager buyers, but before the era of forums, people got information about releases at local spots by word of mouth and persistent phone calls. The Staple "Pigeon" Dunk made the news for the dustup that took place outside the Reed Space store, who had only a meager 24 pairs. Cops rolled up, and there was a semi-riot, prompting broadcasts and articles that brought sneaker hype to its apex.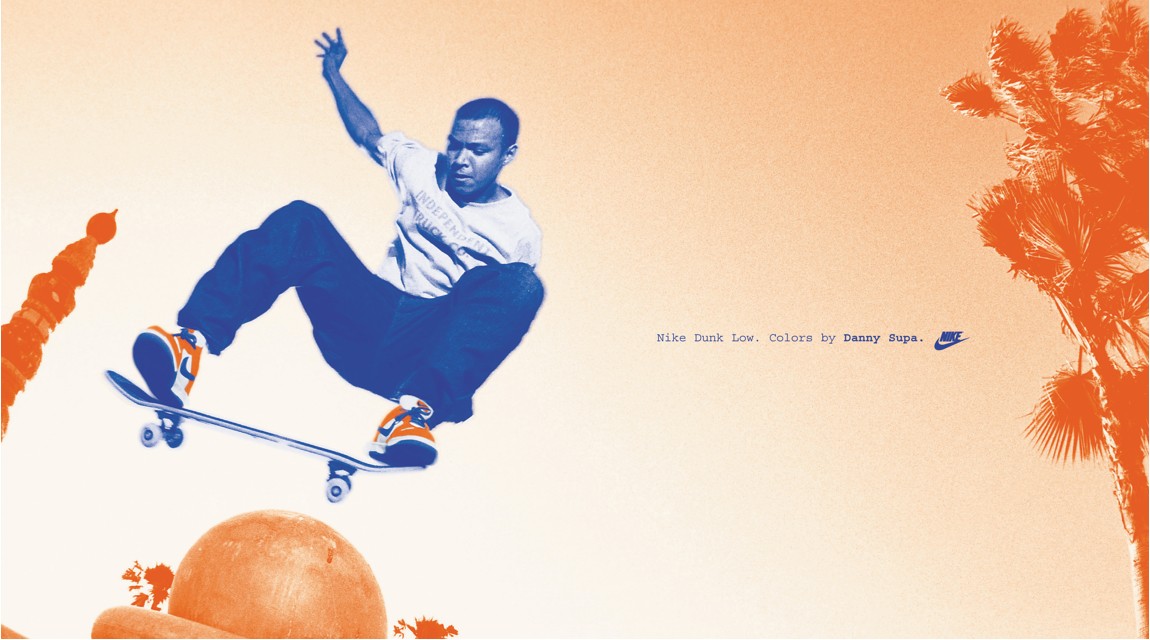 Weiger Van Wageningen recalled a story about his pair of Pigeon Dunks in Fifteen Years of SB Dunk: Stories from the Inside Out.  He liked the understated colorway, so he skated the shoe until there was a hole from wear and tear. At an airport, and a Japanese sneakerhead behind him was stunned to see the condition of the shoes. Van Wageningen said, "he got angry at me for ruining the shoes. So, I went home and looked on the internet and saw they went for a lot of money. I had no clue."
It wasn't long after that release that many others caught on to the SB Dunk hype. Other musicians like Dinosaur Jr., M.F. DOOM and Quasimoto released pairs in 2007 with notable hype behind pairs that had unique styles that fans of those entirely different sub-genres connected to. Nike SB Dunk became cultural currency for enclaves that expanded well beyond the crowds of skateboarders that filled skateparks around the country.
Keith Hufnagel, who started the HUF brand and shop, noted that many who were craving the SB Dunks were people outside of the skateboarding arena. He recalled in Fifteen Years of SB Dunk: Stories from the Inside Out that  "People weren't really skating them. Kids were rocking them. It wasn't skaters coming in then. It was kids who represented culture, kids who were into hip-hop, punk." Lines formed outside his skate shop and many others with kids who wanted the shoes because of their undeniable cultural (and fiscal) value.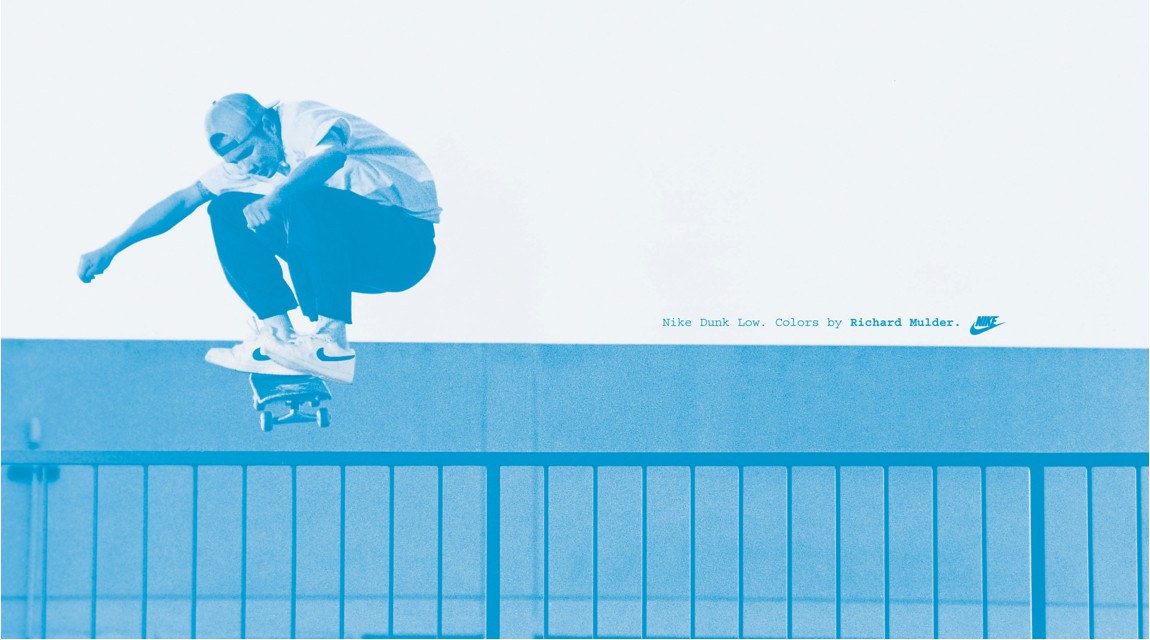 Fast-forward to February 2020 with anticipation at a fever pitch for the Travis Scott Nike SB Dunk Low, when sneaker fans were shocked to learn that the shoe would release at skate shops and not on a wider platform like SNKRS. Nike SB rewarded many mom-and-pop skate shops with SB accounts with allocations of this release, which brought back old memories of the days when Forbes and Supa released SB Dunks that skaters immediately put on their feet.
When the Travis Dunk emerged, many who had never stepped foot inside a skate shop wandered in and may have caught a few angry glances as they filled out raffle tickets in hopes of getting a pair.  Fans of Travis Scott want the shoe, even if they don't even own a skateboard, much the same way that someone who never set foot on a hardwood basketball court wants the new Air Jordan 1 High Retro OG colorway.
The sneaker that quickly disappears from sites across the globe today was once a shoe that needed four skateboarding legends to help it launch as a skate model. Its silhouette is malleable to seemingly-endless designs and colorways, and it looks amazing on-foot, which is why skaters, ballplayers, loafers, hip-hoppers, punk-rockers and everyone in between still wears it.
The artwork featured in this article are the original Nike ads from 2002 promoting the "Colors By" series.