Ian Connor has found success with his Revenge x Storm, a bootleg Vans design trading the Jazz Stripe for a Lightning Bolt. The silhouette has been around for six years now, and Vans is finally eliminating the need for any imposters by embracing its own lightning design.
The Old Skool Bolt is the staple as you know it with a striking lightning bolt that rises up from the midsole and wraps around the upper. The design features on both the lateral and medial sides of the sneaker and works in conjunction with the Jazz Stripe rather than replacing it. A more subtle take on the jagged lines also appears again on the eyelets.

Vans is launching its remixed Old Skool in four colorways: blue, red, green, and black. Each utilizes a white canvas base with a suede heel counter, toe cap, and eyelets in their respective colors. The pop of color also comes through in a smooth leather Jazz Stripe, with the exception of the black pair, which opts for white.
The Old Skool bolt is out now for a cool $75 through retailers including Foot Locker. Expect to see this sneaker a lot this spring and summer — and hopefully a noticeable dip in the Revenge x Storm. Download the DROPS by SoleSavy app to stay up to date on all your sneaker news.
Vans Old Skool Bolt
Color: White/Blue
Style Code: Q5NWD1
Release Date: Out Now
Price: $75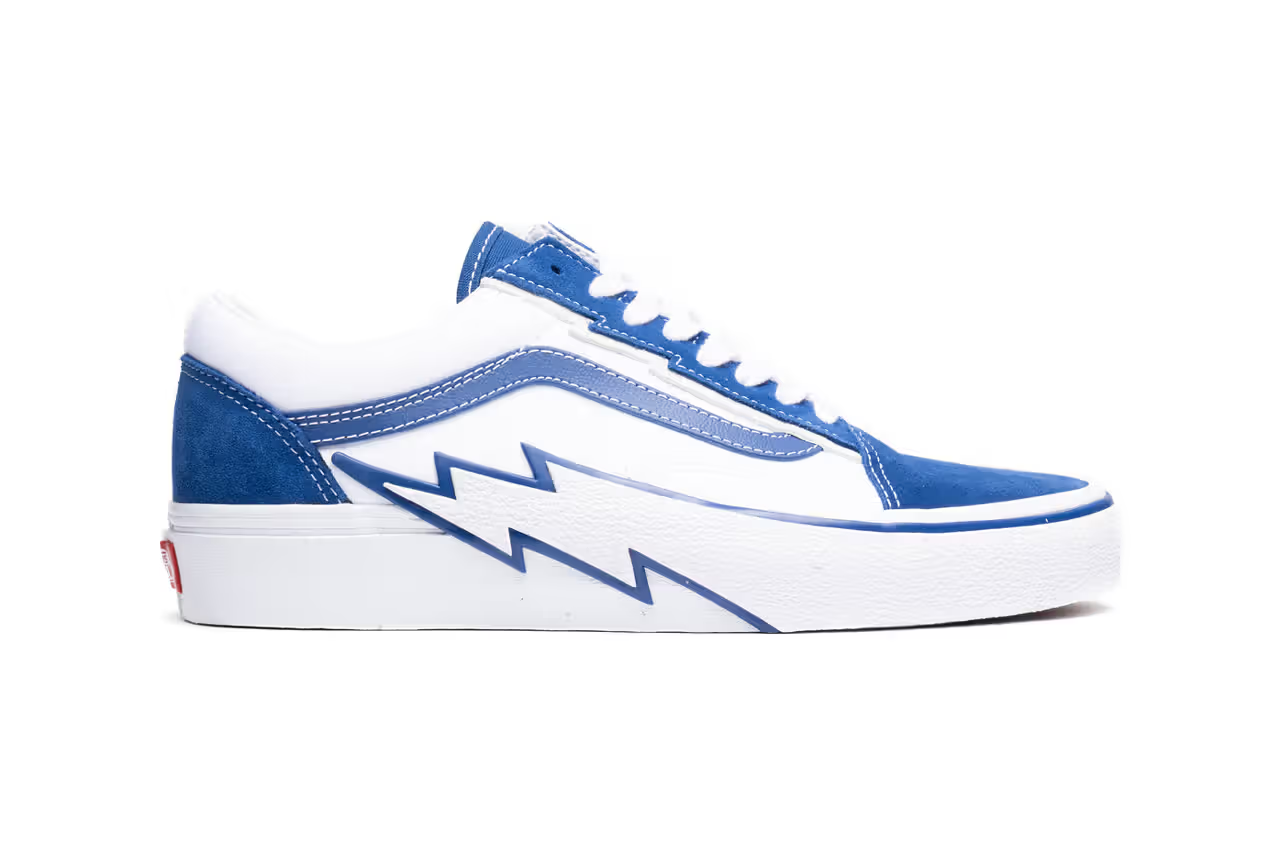 Vans Old Skool Bolt
Color: White/Green
Style Code: UF6QU
Release Date: Out Now
Price: $75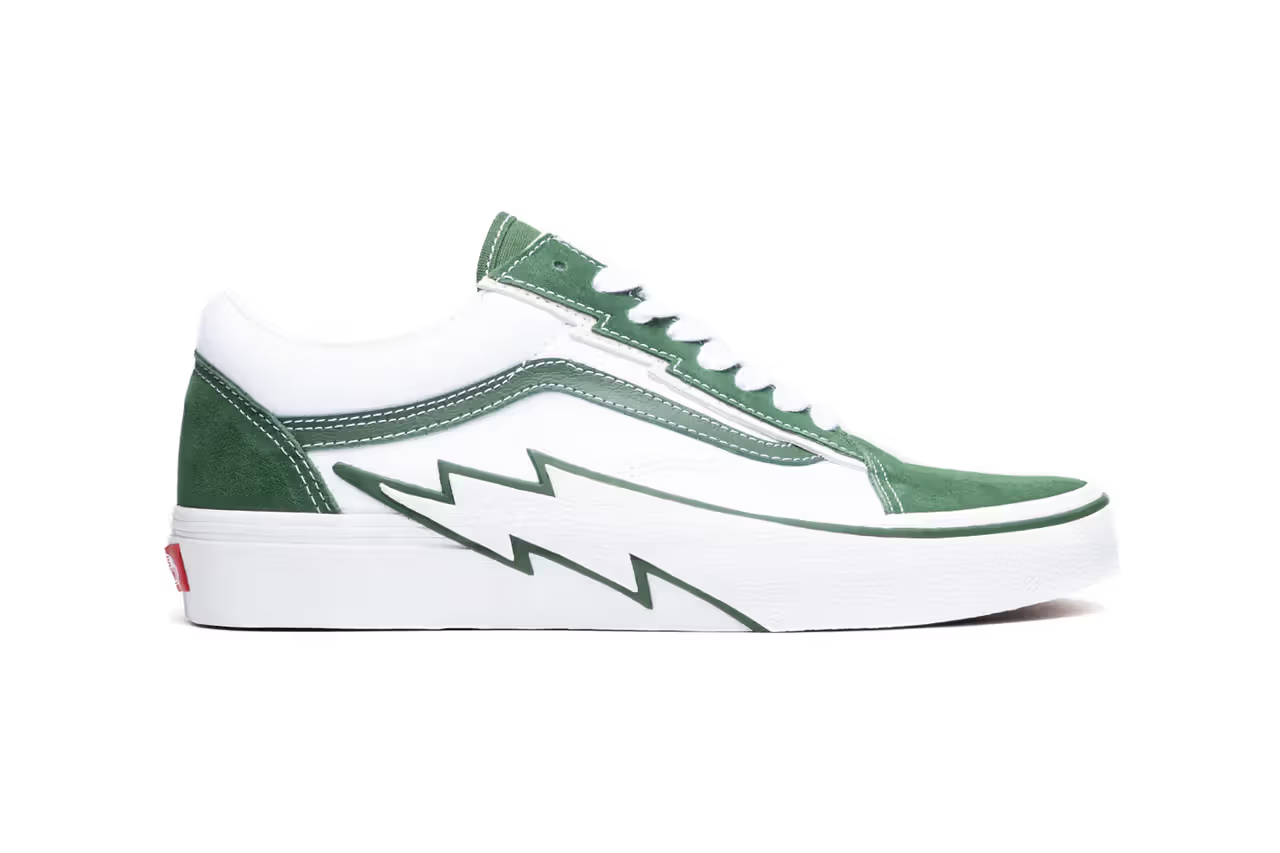 Vans Old Skool Bolt
Color: White/Red
Style Code: 9Q56RT
Release Date: Out Now
Price: $75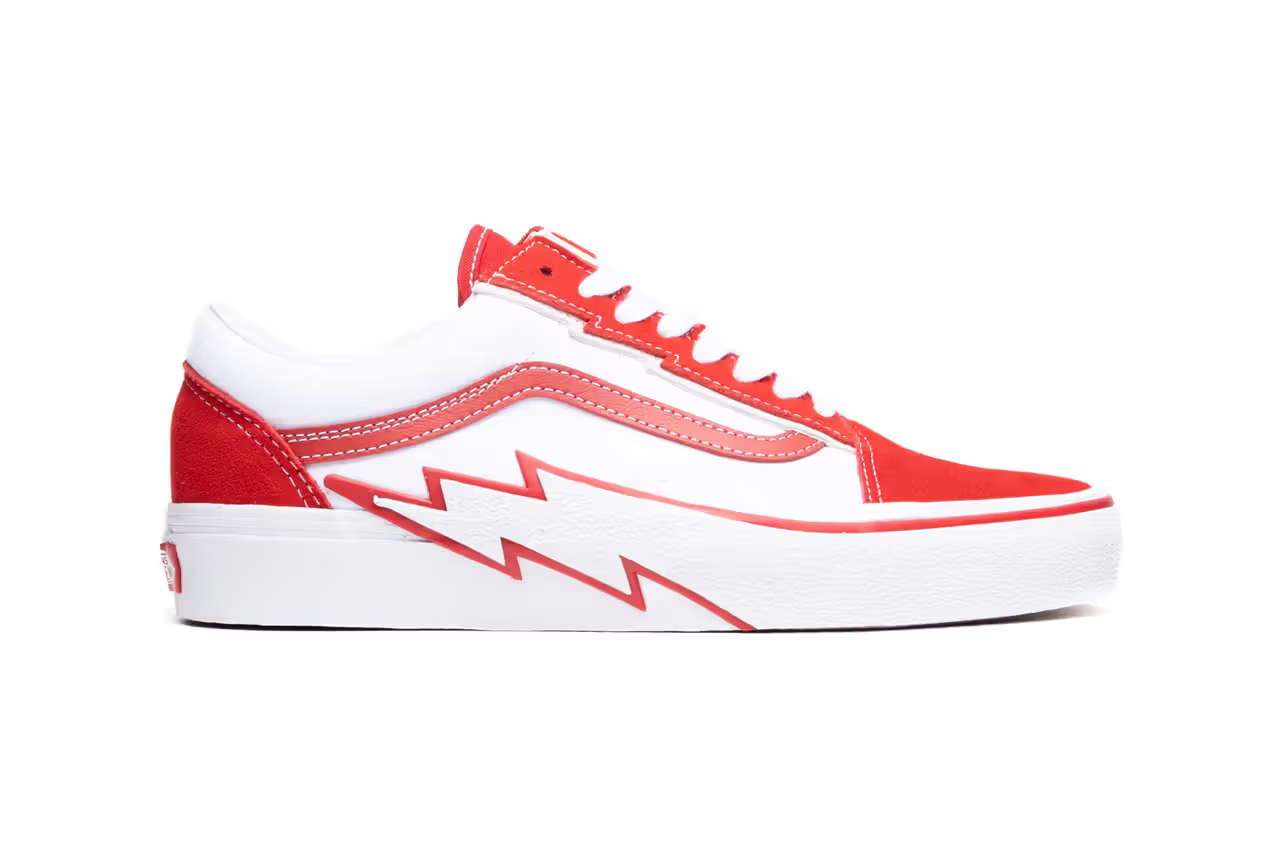 Vans Old Skool Bolt
Color: White/Black
Style Code: 9Q5BMW
Release Date: Out Now
Price: $75