Yes Fleece! – Exploring the World of Fleece Jackets
By Dean Hilario
–
When we hear the word "Fleece", Patagonia is often the first thing that comes to mind. The outdoor company first introduced what we have now come to know as the "Fleece Jacket" way back in 1970. 
While today fleece can be found throughout urban and rural landscapes, the jackets that Patagonia has secured a monopoly over were actually inspired by the synthetic pile sweaters that were popular amongst North Atlantic fishermen back in the 1970s.
Wait – have fishermen been getting fits off since the 70s?! 
50 years later, the Patagonia Retro-X Fleece is still one of the most recognizable garments not just in streetwear but in the cultural zeitgeist at large. I have the inconvenience of having to endure cruel Manitoba winters that often overstay their welcome. On the other hand, my obsession with looking at fleeces is thus way more justified. 
Trying to find the perfect fleece is a fool's errand. However, there's much to be desired about the journey itself. And when I say journey, I mean the hours of endlessly scrolling through the internet, from one mood board to another. 
Luckily for you, you won't have to do the same, you just have to scroll through this.
---
For Starters
Let's not confuse the classics for "basics". These fleeces have stood the test of time. They're reliable, functional, and – most importantly for us – they look damn good doing it. The Patagonia Retro X is the gold standard, but don't sleep on other legacy brands like Columbia and LL Bean. Of course, going vintage is the cool thing to do these days but there's nothing wrong with grabbing one off the shelves. To be completely honest, I'm more than tempted to go get a new Patagonia for a chance at the "Vote the assholes out" tag. I'd be remiss not to include the Synchilla Snap from Patagonia, and while it does deserve some love, I prefer my fleeces with zippers.
Beyond these, there's also The North Face's Denali fleece jacket, something a bit more technical and less fuzzy than the Columbia's of the world. The collaboration with Braindead is the epitome of the Denali, although they're a bit harder to find these days. Either way, the Denali is another great fleece from another great brand.
And that brings us to Uniqlo – the Japanese brand that touts their clothing as "lifewear". They have a new fleece this year that's reminiscent of the Engineered Garments collaboration they put out just last year. And the best part? It's readily available and only $50. Show me another jacket that's as good at that price point. Save yourself the trouble, you can't.
---
The Next Step
Now that we have the classics out of the way, it's time to take it up a notch. These fleeces are guaranteed to turn some heads, and they might even help you hit triple-digit likes on your fit pic on the gram (No money-back guarantee though). The usual streetwear suspects have given us a lot to choose from this year. I'm admittedly not the biggest Supreme guy, but the Piet Mondrian-inspired colorblock is one of my favourites from them in recent memory. I'm still waiting on Aimé Leon Dore to drop their fleece for the season but I've been sold since it was first shown in their FW20 campaign.
Continuing on with the New York trend, Sandy Liang delivers another great jacket with the Checkers Fleece, the button enclosure is a welcome change and to me, it just has the perfect amount of leopard print accents. 18East teased a sherpa vest a few weeks ago and I can't wait to get my hands on that one – here's hoping it doesn't sell out in seconds like last time.
In case you've been living under a rock, Stussy is all the way back, and their Mask Jacquard Sherpa is an absolute winner. If the mask motif doesn't do it for you, they also have a Block Print Vest as another option. Braindead's fleece had me disappointed this season if I'm being honest, but their pullover from the Northface collaboration more than made up for it. SoleSavy members have heard me rave about thisisneverthat's reversible fleece for weeks now. They nailed the floral print on this one, plus it's reversible, so really you're getting two for the price of one!
---
Goes to Japan Once…
I'm unapologetically biased towards Japanese garments, and by the end of this, you probably will be too. It's only right to start this off with Kapital's Damask Fleece. You've probably seen this on every moodboard on Instagram in the past month alone, and if you haven't, well I envy you because I wish I could relive the feeling of seeing it again for the very first time. I'm willing to make an argument for the Maze fleece being superior but we're really all winners in this scenario. Their only downfall? It's either impossible to get them to North America, or it's really expensive to buy it from a retailer here. Of course, if you're a SoleSavy member, you already know how to get it straight from Japan #membersonly. I could go on about every fleece that Kapital makes but those two are the best in my opinion.
South2West8 is often overshadowed by its Nepenthes label mates Needles and Engineered Garments, but they are slowly becoming one of the best Japanese brands. While that's a conversation for another day, just take a look at this incredible black camouflage Boa Jacket that they make. There's also Snow Peak's Wool Fleece Jacket that is so soft and dreamy I could sleep in it.
Straying slightly from the jacket conversation, I had to include this fleece cardigan from Beams Plus, it's too good not to mention and is a cross between my two favourite layering options.
It's hard for me to say I saved the best for last, as I don't want to claim one of these fleeces are better than the others, but and Wander's Jacquard Boa Jacket makes a pretty good case. This is one of the most unique patterns on this list and the deep pile is undeniably cozy.
---
Like I mentioned earlier, this was never about finding the perfect fleece, it's about the journey. And I've given you a good place to start. Unfortunately for us – and fortunately for our wallets, the journey ends here, at least for now. With the vintage wave going as strong as ever, and the best brands showing no signs of slowing down, we may very well be in the prime years of fleece. All thanks to a bunch of fishermen who were getting fits off 50 years ago.
Latest posts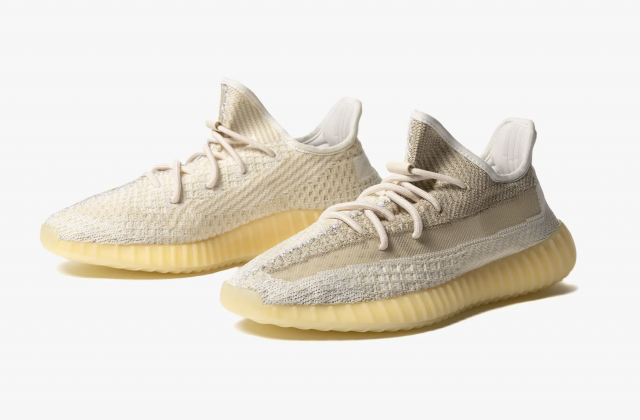 Adidas Yeezy 350 V2 'Natural' Online Drop List & Release Info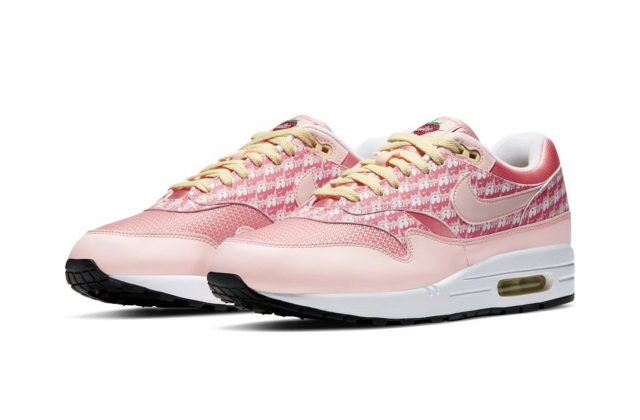 Nike's Air Max 1 "Strawberry Lemonade" Releases November 4th
SoleSavy membership
A SoleSavy membership provides you the tools and resources you need to successfully purchase the products you want for retail.
Exclusive release information and links
Instant links to purchase shoes in your size
Access to SoleSavy Courses and Lessons
and LOTS more perks!
learn more
Stay in the loop
Sign up to receive emails about feature articles, the latest release info, and exclusive access to SoleSavy memberships.