Earlier this year, we made a huge update to the DROPS by SoleSavy app by introducing FREE raffles to every user with a basic account. No need to pay a fee just to keep track of the 50+ raffles that go live for a hype release. It's the easiest way to track and enter sneaker raffles on the go.
We're taking it up a notch and making it even easier to find the sneaker info you're looking for.
With the latest app update, you don't have to scroll past sneakers you're not interested in. You can now filter through releases in the calendar to see which ones have live raffles, active guides, and can even search by brand.
Here's what's new:
Improved Navigation

As I'm sure many sneakerheads already know, every second counts when you're trying to check out or wait in line for a release. In order to save you time and get you the info you're looking for, the home screen is now the release calendar.
Each time you open the app, you'll be immediately greeted with the latest releases for the day, so you can always see what's droppin today, tomorrow, and in the near future. It's never been easier to get the info you want.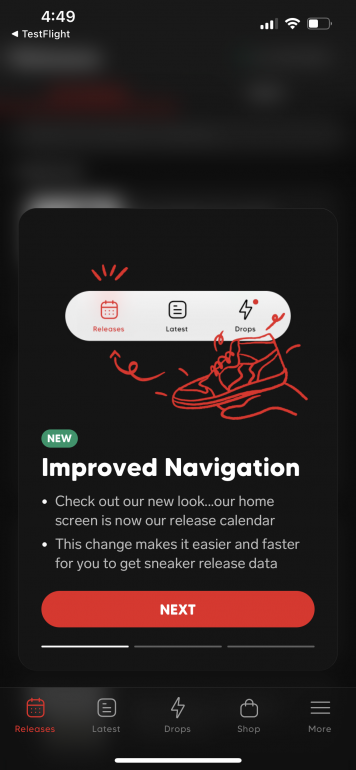 Release Calendar Filters
Looking for releases with raffles? Got you. Looking for releases that have an active release guide? Got you x2.
With filters, now you customize the calendar to show you only the most pertinent/time sensitive information. There's so many releases in a given week that sometimes its nice to be able to just see which raffles are open, so you don't spend all day on your phone refreshing.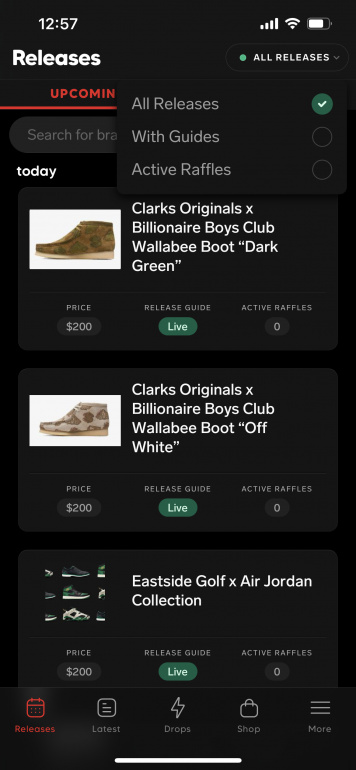 Search By Brand
We all have our favorites. Some of us are die-hard Air Jordan fans and others just prefer the comfort and simpleness of New Balance.
Now you can search upcoming and past releases by brand, so you can really nail down your preferences. At the end of the day, we all have our favorites so might as well have your release calendar reflect that.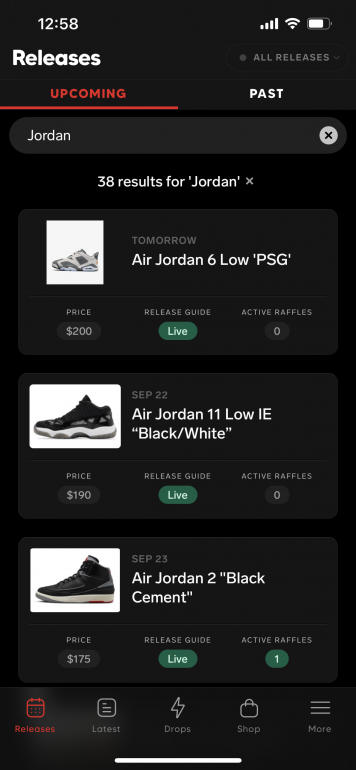 Stop waiting around, new releases are being added every single day. Download the app, create your free account, and start growing your collection.