The Books Every Sneakerhead Should Read
If you've been finding yourself with some extra free time lately and are already keyed into the ever-evolving world of sneaker culture world, then there's no better way to delve deeper into your interests reading some of the best books sneaker culture has to offer. Whether you're trying to refine your personal style, discover new grails from the archives, or are just curious about your favorite brands and designers, books are the most efficient and therapeutic way of doing so. That's why today SoleSavy has compiled a list of the best books every sneakerhead should read. Ranging from memoirs to oversized photobooks, there's something here for everyone.
The adidas Archive by Christian Habermeier and Sebastian Jäger

Working with over 70 years of material, The adidas Archive will give you a detailed look at over 350 pairs of shoes from the German sportwear brand. The company's earliest silhouettes from 1949 are given as equal love and care as the various prototypes and samples displayed here from the likes of Yohji Yamamoto, Stella McCartney, RUN DMC, and a lot more.
BUY:
Taschen ($150 USD)
Indigo ($200 CAD)
Creative Sole: Japanese Sneaker Culture by Manami Okazaki
Japan's influence and key role in shaping sneaker culture into the worldwide phenomenon it is today cannot be understated. This book gives a historical account of some of Japan's most influential brands and designers such as ASICS, atmos, Hiroshi Fujiwara's Fragment Design, Rei Kawakubo's COMME des GARCONS, and of course, Nigo's BAPE. Exclusive photos from the vaults of Japanese collectors and interviews abound, Creative Sole provides a great look into the country's wholly unique approach to footwear.
Roland Lazenby's biography on the Jumpman himself is the definitive document on Michael Jordan's storied career. In Michael Jordan: The Life, MJ's sports career and his intrinsic ties as one of the Godfathers of sneaker culture as we know it today, are detailed in full. You'll get an intimate look into MJ's upbringing, struggles, and greatest achievements in a way no text has done before and since.
BUY:
Barnes & Noble ($30 USD)
Amazon CA ($49)
Nike SB: The Dunk Book by Sandy Bodecker
If you've been a longtime sneakerhead then you either got your start with Jordans in the 1980s or SB Dunks at the turn of the century. Now, with Dunks proving more popular than ever, there's no better way to delve deep into the model's resurgence than with this Rizzoli monograph, Nike SB: The Dunk Book. This tome covers the design history and inspirations behind recent retros like the Rayguns, hidden gems from the early Aughts, and some absolute Mount Rushmores of grails like the Paris Dunks.
BUY:
Barnes & Noble ($60 USD)
Livestock  ($80 CAD)
Shoe Dog: A Memoir by the Creator of Nike by Phil Knight
If you haven't picked up a copy of Shoe Dog already then there's no better time than the present. This memoir from Nike's creator Phil Knight has been a Bestseller since the moment it released in 2016. The book chronicles the tumultuous journey Knight took to found and raise Nike into the household name it now. Whether you're looking for an insider look into the world of entrepreneurship, or just want to put a face to the monolith of sports and fashion, Shoe Dog is a fun, exciting, and realistic memoir.
BUY:
Barnes & Noble ($20 USD)
Amazon CA ($35 CAD)
SLAM Kicks: Basketball Sneakers that Changed the Game by Various Authors, Editor: Ben Osborne
Featuring pieces from a variety of authors including SoleSavy affiliate Russ Bengston (GQ, Complex, SLAM Magazine) SLAM Kicks covers the world of sneakers from a specifically basketball-oriented angle. There's no doubt that the Air Jordan 1 is a fan-favorite, but how much do you know about the Air Force 1s basketball roots? Or the design and inspiration behind Reebok and Allen Iverson's "The Question", the OG Chuck Taylors, the AND1 Tai Chi, or the Nike Zoom Kobe IV? SLAM Kicks has everything you could ever want to know and then some.
BUY:
Barnes & Noble ($40 USD)
Indigo ($55 CAD)
Sneakers by Rodrigo Corral, Alex French & Howie Kahn
Sneakers is one of the most premium packaged books on this list and its title leaves little to the imagination. The minimalist two-tone orange and branded shoebox cover serve as the container for a plethora of high quality, behind the scenes look into some of the world's rarest and coveted sneakers like the Off-White x Air Jordan 1 High 'Chicago'. This is a coffee table book, a statement piece in any bookshelf, and hours of material that'll excite casual fans and 'heads alike.
BUY:
Barnes & Noble ($24.95 USD)
Livestock ($40 CAD)
Sneakers x Culture: Collab by Elizabeth Semmelhack
Elizabeth Semmelhack's Sneakers x Culture: Collab (Collab for short) is an equal parts encyclopedia and art book with a keen focus on the realm of collaboration in the sneaker industry. More than any other facet of the fashion world, footwear and sneaker specifically are the canvas of choice for like-minded artists, designers, athletes, and general creatives to unify their visual ideas. With a cover flaunting one of the most successful footwear collaborations in years, Collab proves to be a visual, and informative, treat.
BUY:
Barnes & Noble ($45 USD)
Indigo ($60 CAD)
Sneaker Freaker: The Ultimate Sneaker Book by Simon Wood
Many will swear by the title of this book. Sneaker Freaker: The Ultimate Sneaker Book has been updated accordingly since its initial publication and has built itself up over time into what may be the defining primer on all things sneakers. Initially published as a small-time zine in 2002, this book now covers over 100 years of history, touching on obscure gems and the classics alike in Simon Wood's trademark mix of humor and knowledge. The high-quality presentation courtest of publisher Taschen elevates the current edition of Sneaker Freaker into a must-have item for all footwear fans.
BUY:
Taschen ($50 USD)
Amazon CA ($70 CAD)
Stan Smith: Some People Think I'm A Shoe! by Stan Smith, Pharrell Williams & Richard Evans
Earlier in this list, we brought up the encyclopedic adidas Archive, but if you're an adidas stan looking for something a little more niche but equally as dense, there's nothing better than Stan Smith: Some People Think I'm A Shoe!  The impact of Stan Smith's namesake adidas model on the fashion industry has been consistent for over 50 years. This book from Rizzoli not features a biography on both the man and the sneaker but also features a foreword from Pharrel Williams and interviews with Smith and the legendary Raf Simons.
BUY:
Barnes & Noble ($60 USD)
Livestock ($80 CAD)
Honorable Mentions:
The Incomplete: Highsnobiety Guide to Street Fashion and Culture
by Highsnobiety
Not limited strictly to sneakers, Highsnobeity's The Incomplete perfectly encapsulates the modern era of streetwear and its intersection with luxury, hip-hop, and modern art. The book is a visual treat with its high-quality photography and interviews with the likes of Kanye West, A$AP Rocky, Tom Sachs, and countless others.
BUY:
Barnes & Noble ($60 USD)
Amazon CA ($62 CAD)
Sole Provider: 30 Years of Nike Basketball by Robert "Scoop" Jackson
Originally released in conjunction with size?'s ten-year anniversary and now a collector's item,  Sole Provider details the history of Nike's basketball programming and its intrinsic ties to its innovation in footwear specifically. Similar to SLAM Kicks but subtler in scope, the only reason this classic isn't higher up on our list is the lack of reprints since its 2010 publication and high aftermarket prices making this just a little bit harder to find than the other great books on this list.
BUY:
Amazon US ($40+ USD)
Amazon CA ($100+ CAD)
The Tanning of America doesn't cover only sneakers, but rather the entire contemporary cultural zeitgeist and its dept to Hip-Hop. Built off of years of research and careful analysis, marketing extraordinaire Steve Stoute goes on to breakdown how and why American popular culture is so intertwined with hip-hop culture, to the point where it becomes the de facto language in which to communicate ideas in art, design, advertising, and business.
BUY:
Barnes & Noble ($17 USD)
Amazon CA ($18 CAD)
Virgil Abloh has been the voice in streetwear, luxury fashion, and art due to his perfect synthesis of the three. Figures of Speech was released in conjunction with his MCA show of the same name and covers Abloh's entire artistic career up to 2020. Abloh's hand is in every creative field you can think of, not strictly sneakers, and as such Figures of Speech is the only place where you can see prototypes of the Nike & Off-White's THE TEN, a behind the scenes of Virgil's artistic direction for Kanye, and classic Abloh speeches all in one place. If you're an especially huge Abloh fan, there is also a Special Edition of the book available "HERE".

Buy:
Barnes & Nobles ($58.50 USD / Special Edition $150 USD)
Indigo ($70 CAD / Special Edition $142 CAD)
Latest posts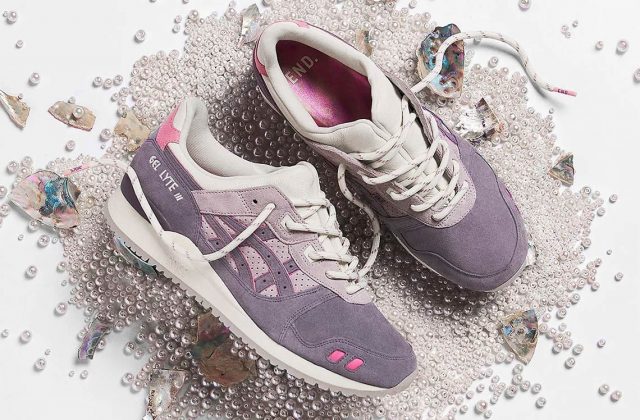 Asics x END. Gel-Lyte III 'Pearl' Online Droplist & Release Info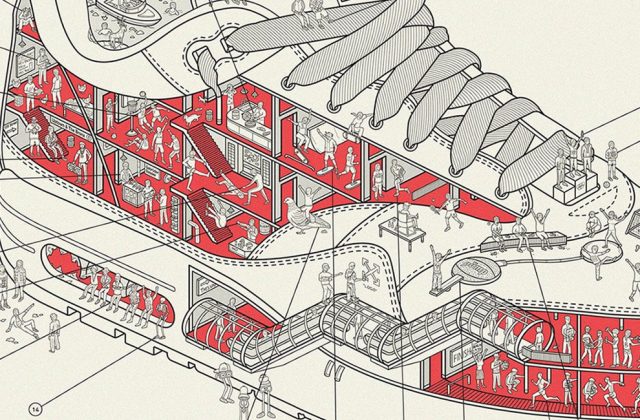 SoleSavy membership
A SoleSavy membership provides you the tools and resources you need to successfully purchase the products you want for retail.
Exclusive release information and links
Instant links to purchase shoes in your size
Access to SoleSavy Courses and Lessons
and LOTS more perks!
learn more
Stay in the loop
Sign up to receive emails about feature articles, the latest release info, and exclusive access to SoleSavy memberships.